Try to picture a packed gymnasium in Silver City, New Mexico, in the mid-1950s when George Young of Western High School squared off against Cliff High School's Norm Patton. They were basketball rivals and track rivals, big names in small towns.
Even better, they became friends more than rivals.
Fifteen years later, they were big names in Tucson. Young won a silver medal in the steeplechase at the 1968 Mexico City Olympics, and Patton coached Marana High School to three state basketball championships over four seasons, two of them undefeated.
"I always admired Norm; he was a good man in every way," says Young, a four-time Olympic distance runner retired after a Hall of Fame career as a coach and athletic director at Central Arizona College. "What he accomplished — what his family has accomplished — is just amazing."
In 1981, Young hired his old rival to be the head basketball coach at Central Arizona. It was the third act of Patton's remarkable coaching career, matching the first two in which Patton went 168-40 at Marana and 111-83 as Pima College's first men's basketball coach. He was the ACCAC Coach of the Year at both PCC and CAC.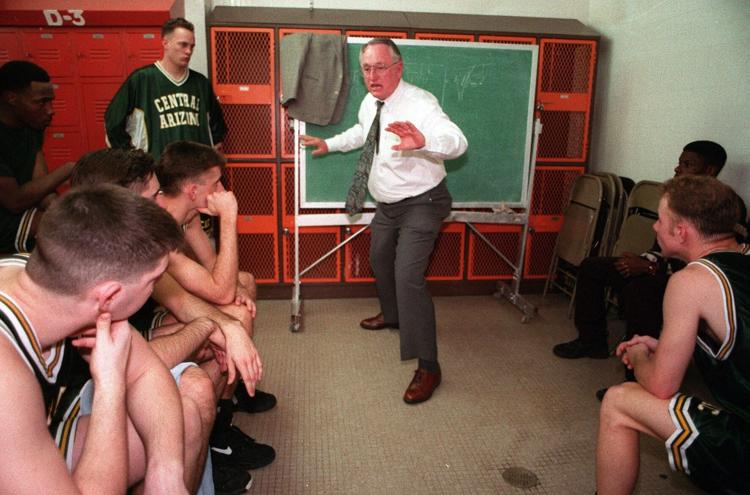 Patton, who is No. 43 on our list of Tucson's Top 100 Sports Figures of the last 100 years, is the patriarch of what could be called Tucson's "State Championship Family."
Not only did he coach Marana to three state championships, his daughters — Kelly Fowler, Vickie Freeman and Patty Shearer — all coached or played on state championship teams. Patty did both. His granddaughters — Kenzie Fowler and Mattie Fowler — played on state championship softball teams at Canyon del Oro High School.
That's six state champions that can be traced back to Patton's days working on his father's ranch in rural Pleasanton, New Mexico.
After the Marana Tigers won state basketball titles in 1969, 1970 and 1972, Patton was one of 30 men that new PCC athletic director Larry Toledo interviewed to be the school's first basketball coach.
At the time, the ACCAC was probably the nation's most difficult men's basketball conference, with national powers at Arizona Western, Phoenix College, Arizona Eastern and Scottsdale College.
"They all had dorms and full scholarships for the players," Patton told me in 1999. "We couldn't offer anything except a chance to play ball. It was tough. Toughest thing I ever did in coaching."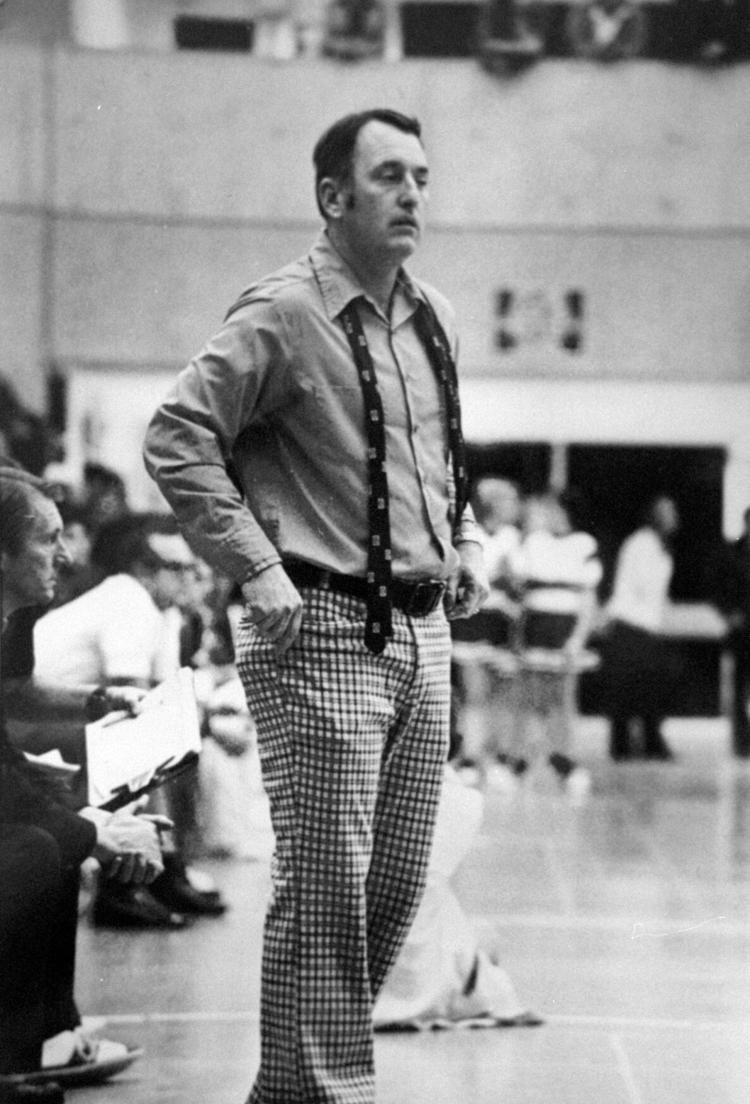 Yet by the time he stepped down seven years later, the Aztecs had won the 1980 ACCAC title. He planned to teach school and spend more time with his four daughters. But Young, who was intent on building a basketball power at CAC, pursued his old high school rival to be the man who took the school to national prominence.
"It was a 70-mile drive to Coolidge each way, every day," said Patton. "Ultimately, the challenge of coaching at a higher level appealed to me. We had more than 25 of our players go on to big-name schools. It was a good time."
After Patton retired from coaching in 1992, he watched his and his wife Sandra's youngest daughter, Patty, coach Catalina Foothills High School to the 1997 girls state basketball championship. He was a regular in the bleachers when his daughter Kelly coached CDO to perhaps the greatest single season in Arizona prep softball history, 35-1, in 2011.
He watched his granddaughter, Kenzie, become the national Gatorade Softball Player of the Year in 2009, and his granddaughter, Mattie, the state's Player of the Year, drive in 91 runs in 2011, an Arizona prep record.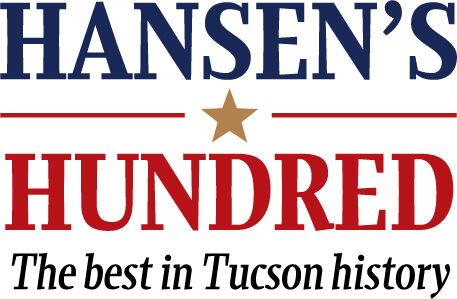 Patton, a New Mexico State alumnus, died in 2016. He was 77.
Beyond sports, Patton was a father figure to scores of young ballplayers, especially during his epic career at Marana. One of his key players, Jerry Robinson, who grew up in an impoverished setting near the tiny town of Marana — brother of NFL running back Paul Robinson and Pac-12 football official Cleo Robinson — became a banking executive in San Diego.
"Sometimes when I give seminars through my business, I'm asked what type of person impacted my life, and I tell them about Coach Patton," Jerry Robinson told me in 1999. "I tell them here was a white man who took in a little old farm kid, treated me with kindness, sincerity and gave me direction when I needed it most. He sacrificed for me. I'm grateful to this day."
Contact sports columnist Greg Hansen at 520-573-4362 or ghansen@tucson.com. On Twitter: @ghansen711