The path to college baseball's Hall of Fame has no boundaries. The background and upbringing of Arizona coach Frank Sancet gave little hint that he would be the NCAA's winningest baseball coach from 1950 to 1970.
Sancet was born in Brooklyn, New York, in 1907. In 1915, his family moved to rural Glendale, Arizona, where Frank helped his father, a farmer, raise sheep.
After playing football and baseball at Arizona in 1928-29, Sancet left school before graduating to work on the Papago Reservation for the Civilian Conservation Corps., in Sells. His charge was to teach Native American students how to read and write.
Sancet returned to the UA to finish his degree requirements in 1933 and then taught three years at Mansfeld Junior High School and coached five years at both Jerome High School and Douglas High School.
In 1947, Arizona baseball coach J.F. "Pop" McKale, also the school's athletic director, hired Sancet to be an assistant baseball, basketball and football coach with the promise that when McKale retired, Sancet would become head baseball coach.
True to his word, McKale retired from coaching in 1950 and promoted Sancet to be the UA's baseball coach.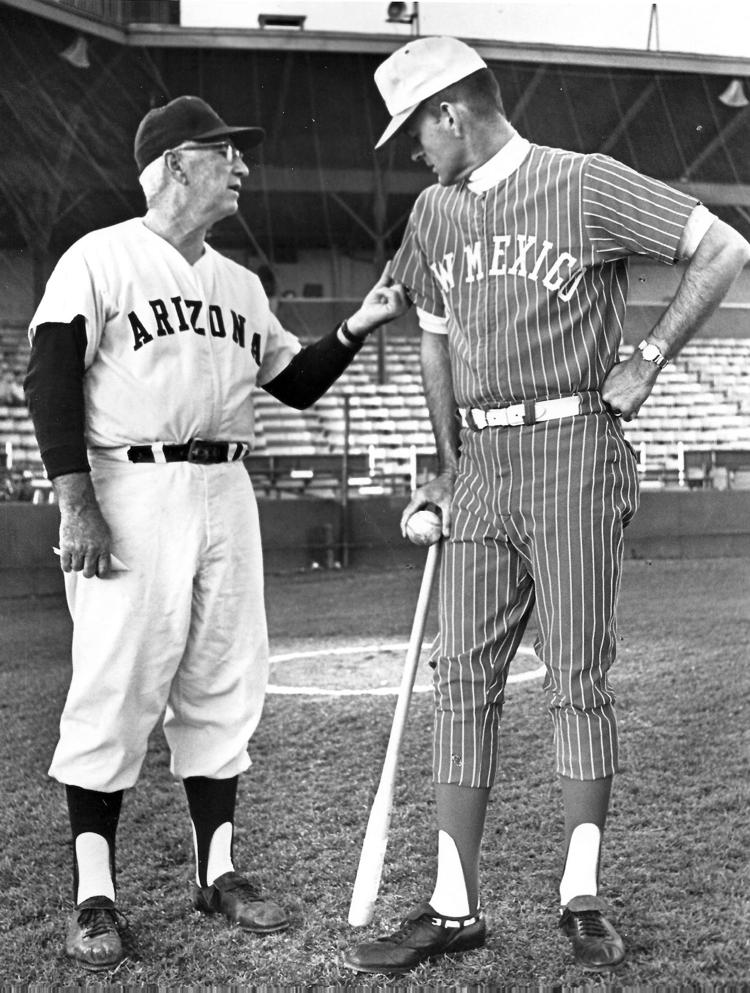 Sancet, who is No. 46 on our list of Tucson's Top 100 Sports Figures of the last 100 years, turned Arizona into a national power, winning more games from 1950 to 1970 than any other college baseball coach and reaching the championship game of the College World Series in 1956 and 1959, and later in 1963.
The Star described Sancet as "stern, straight-faced, tough and serious," an old-school coach who built his powerhouse around Tucson players Eddie Leon, Tony Morales, Bob Murray, Roger Johnson, Dan Schneider, Dave Baldwin, Rich Hinton and many others.
Sancet coached his 1961 team to the nation's top ranking, the first time in school history that any sports team was ranked No. 1.
It wasn't until Arizona State emerged as a national power in the mid-1960s that Sancet's position weakened. He retired at the conclusion of the 1972 season, reaching the school's then-mandatory retirement age of 65. Arizona athletic director Dave Strack said he hoped to re-energize the program and did just that by hiring Minnesota assistant Jerry Kindall, who went on to win the national championship in 1976, 1980 and 1986.
Sancet reached the CWS nine times but did not win it. Meanwhile, the rival Sun Devils won national titles in 1965, 1967 and 1969.
"The boys deserved to break through," he said. "But we had some tough luck and met some very good teams. Sometimes you just have to learn to deal with it."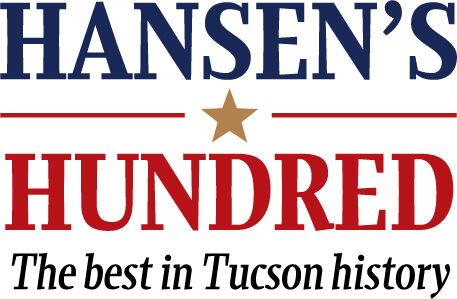 On the final weekend of his coaching career, Sancet drove his old 1955 Chevrolet to what was then known as Wildcat Field — the site of what is now the Davis Sports Center, a massive indoor training facility adjacent to McKale Center.
The Wildcats were matched against No. 1 ASU, which was 53-3 and had beaten the UA nine times in succession. The Sun Devils swept the series before relatively small crowds for an ASU-UA series, winning the WAC championship at 18-0.
Sancet died in 1985. He was 77. The school then named its baseball facility Frank Sancet Field.
Contact sports columnist Greg Hansen at 520-573-4362 or ghansen@tucson.com. On Twitter: @ghansen711