In Racer.com's 2017 series on America's foremost auto racers, Roger McCluskey was described as "a bad ass in a sports car — brave, fast, good on pavement, good on dirt."
That video was produced six years after McCluskey was inducted into the Motorsports of America Hall of Fame, joining a roll call of the top names in auto racing history: A.J. Foyt, Mario Andretti, Don Garlits, Shirley Muldowney and Fireball Roberts.
McCluskey, a 1948 graduate of Tucson High, was a little bit of all those racing immortals. In the 1950s, the Star commonly referred to McCluskey as "Ol' Leadfoot" and "the handsome, curly haired Tucsonan."
McCluskey, ranked No. 47 on our list of Tucson's Top 100 Sports Figures of the last 100 years, was a self-taught auto racer. He helped his stepfather, Dewey White, a welder, build sprint cars and stock cars and then try them out at the Tucson Rodeo Grounds, where success seemed to arrive overnight.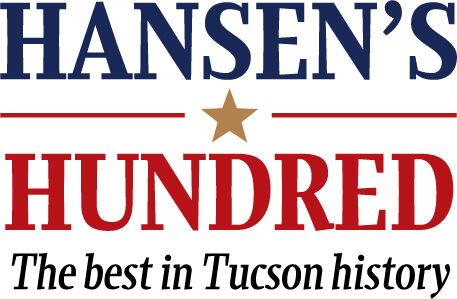 In 1953, at 23, he was elected president of the Tucson Auto Racing Association.
By 1961, McCluskey was in the greatest auto racing event in the world, the Indianapolis 500. Over the next two decades, McCluskey qualified for and raced 18 times in the Indy. But that wasn't all: He won 23 USAC stock car and 23 USAC sprint car championships and was a national champion in 1963, 1966 and 1973.
"Roger probably had more bad luck at the Indy 500 than any racer in history," said Tucsonan Bill Cheesbourg, himself an Indy 500 veteran in the 1960s. "He could've or should've won it several times, but there always seemed to be an accident on the track or a failure with his car that stopped him just short."
At the 1963 Indy 500, McCluskey was third with a lap to go, chasing down the great Parnelli Jones. But oil leaked from Jones' car, causing McCluskey's car to spin out three-quarters of a mile from the finish. Instead of finishing in the top three, he was 16th.
"It cost me $30,000," he said.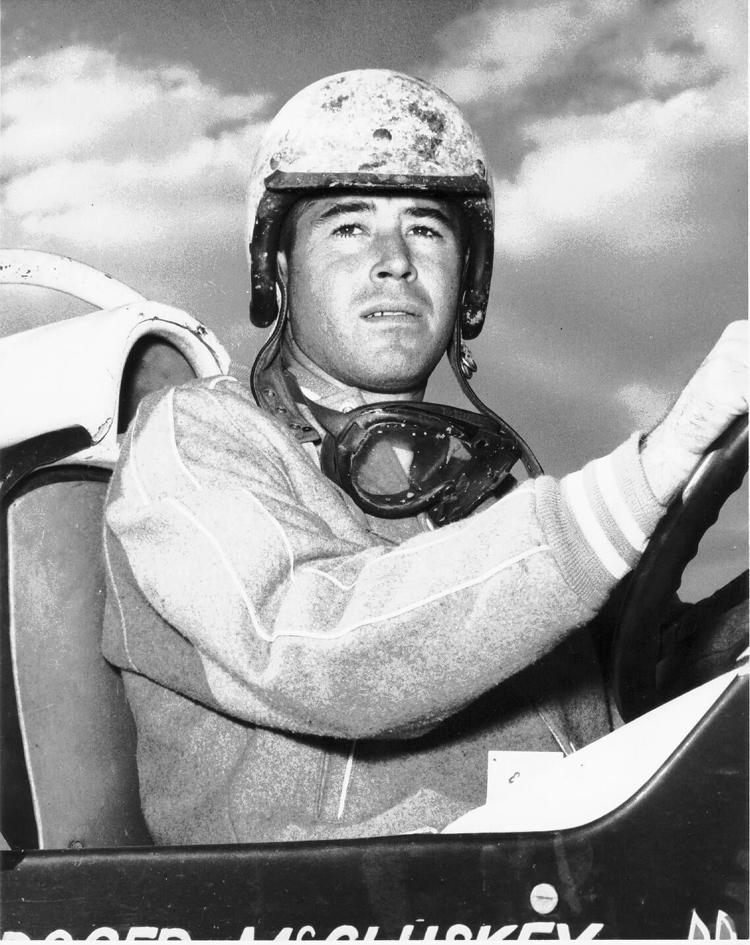 McCluskey finished third, fifth, eighth and ninth in the Indy 500 before winning the Milwaukee 500 in 1979 and retiring after the race. He was only 49, but he went out on top. A few months later, he was hired as the executive vice president of USAC. He eventually became the chief operating officer of USAC, as well as serving as the chief steward at the Indy 500.
As part of those roles, McCluskey worked with ESPN to create a series, "Saturday Night Thunder," that spotlighted USAC sprint car and stock car races.
He has since been elected to the USAC Hall of Fame and the Indy Motorsports Hall of Fame. McCluskey raced internationally as well, competing in the famous 24 Hours of LeMans in France.
Diagnosed with brain and lung cancer in 1992, McCluskey used a wheelchair for the last year of his life. But he continued working at his office in Indianapolis. As a testament to his significance in auto racing, McCluskey was at the 1993 Indy 500; he was wheeled to the starting line, handed a microphone and delivered the race's famous instruction: "Gentlemen, start your engines!"
McCluskey died three months later.
Contact sports columnist Greg Hansen at 520-573-4362 or ghansen@tucson.com. On Twitter: @ghansen711