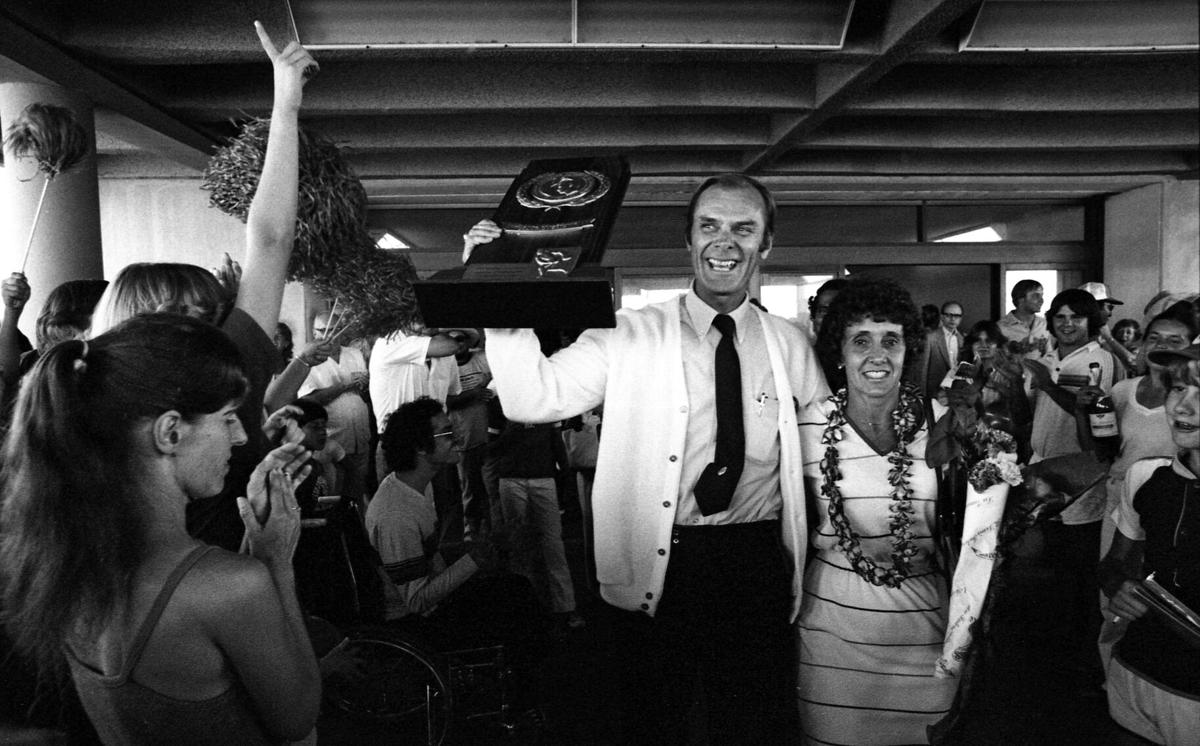 Arizona did not qualify for the 1971 College World Series, but UA athletic director Dick Clausen flew to Omaha, Nebraska, with a purpose other than to watch the Wildcats compete for a national championship.
He wanted to find a new baseball coach.
Frank Sancet, who had been Arizona's baseball coach since 1949 and had guided the Wildcats to the CWS seven times, would reach the school's then-mandatory retirement age after the '72 season. Clausen's standards were so high that he arranged to meet eight-time New York Yankee All-Star second baseman Bobby Richardson in Omaha.
Richardson, then the coach at South Carolina, declined Clausen's coaching offer, choosing to stay near his hometown of Sumter, South Carolina. But Richardson made a recommendation that would change the trajectory and brand of the UA's athletic department.
He suggested that Clausen hire Minnesota assistant baseball coach Jerry Kindall, who had played eight years with the Cubs, White Sox and Twins.
Kindall's name was familiar to UA baseball fans for all the wrong reasons. In the championship game of the 1956 World Series, Kindall had three hits and three RBIs, leading the Golden Gophers to a 12-1 victory over Arizona.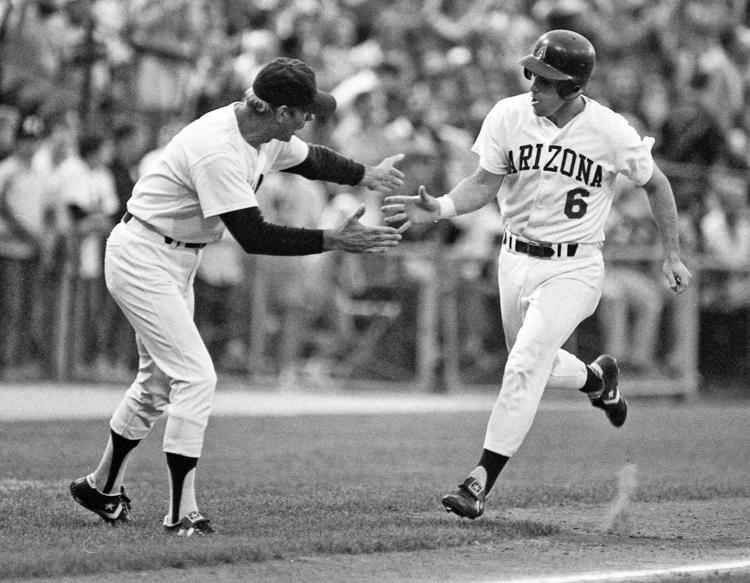 Many who follow UA baseball consider the '56 team the most talented in school history. Kindall put that to an end, leading college baseball with 18 home runs that season.
Kindall didn't become a big-league all-star. He hit .213 over eight seasons. But Richardson had gotten to know Kindall through offseason speaking appearances at church groups and at religious seminars and knew what UA fans would come to know from 1973 to 1996 — Kindall was the type of man you would want coaching your son.
Ranked No. 5 on our list of Tucson's Top 100 Sports Figures of the last 100 years, Kindall coached Arizona to national championships in 1976, 1980 and 1986. He produced 34 big-leaguers, from 1980 NCAA Player of the Year Terry Francona to Hall of Famer Trevor Hoffman.
On the December day in 1971 that he was named Sancet's successor, Kindall didn't duck expectations.
"I know that you want a national championship, and that's what I want," he said.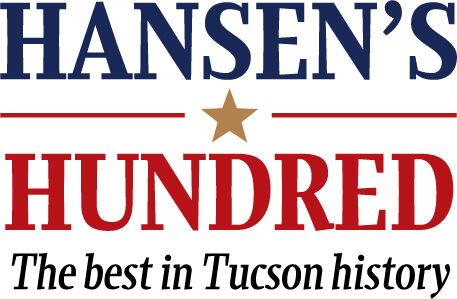 In '76, in perhaps the single greatest victory in UA baseball history, Kindall coached the Wildcats to a stunning victory over No. 1 ASU in the semifinals of the World Series. The Sun Devils had swept the Wildcats in six regular-season games, and then took a seventh a week earlier in Omaha.
Kindall once told me that perhaps his two best teams at Arizona — the 58-6 club of 1974 and the 23-7 Pac-10 champs of 1989, stocked with future big-leaguers J.T. Snow, Trevor Hoffman, Alan Zinter and Scott Erickson — didn't even reach Omaha. That's how difficult college baseball is.
When he decided to retire after the '96 season, only 60 years old, Kindall did not seek a grand farewell. Typically, he chose not to stage a news conference. The UA sent out a fax announcing his retirement, in which Kindall said: "I didn't build the UA baseball program, I just maintained it."
Kindall's highest salary at the UA was $85,000 per year, but he wasn't coaching for money. He was coaching for the young men in Wildcat uniforms. He faced formidable hurdles, such as surviving the death of his first wife, Georgia. She died in 1987 of Lou Gehrig's disease, ALS, after a devastating three years in which Kindall somehow led Arizona to the CWS twice.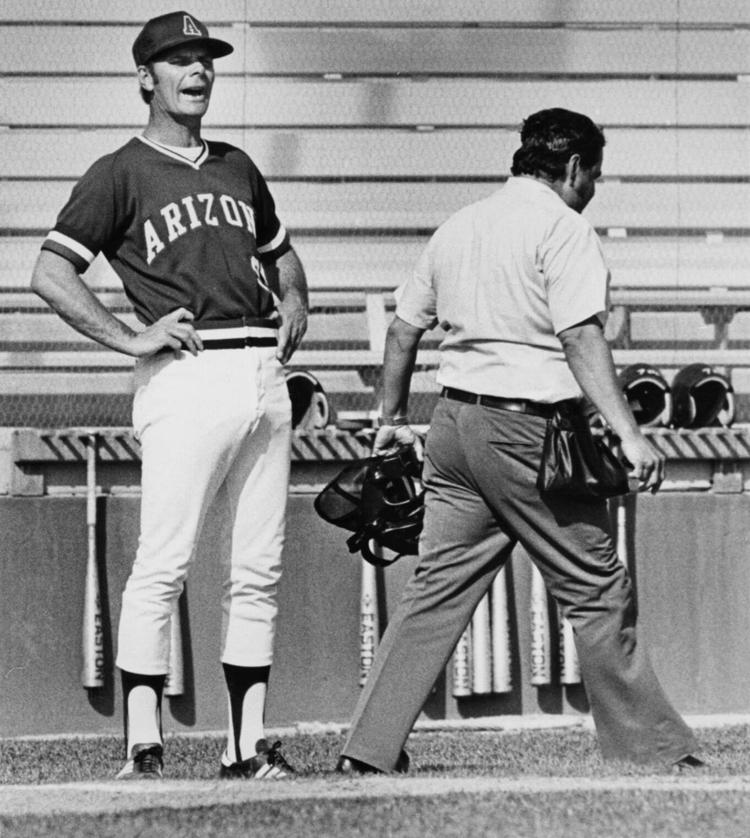 He made sure an ailing Georgia was at the '86 World Series. As his team was celebrating its title on the field, Kindall remained by the dugout, making eye contact with Georgia, in one of the most emotional experiences of his life.
You could count on Kindall to do the right thing at the right time.
In the '90s, as one of the leading voices of college baseball, he wrote three books: "The Baseball Coaching Bible," "The Science of Baseball Coaching" and "Baseball: Playing the Winning Way."
I read the first two but could not find a copy of the third. I phoned him one day and asked if he had a copy I could borrow.
"Where are you?" he asked.
I told him I was at the Star office.
"I know where it is," he said. "I'll be there in 30 minutes."
I knew Kindall lived at Ventana Canyon but before I could tell him to please not drive all the way to the newspaper office, he hung up.
I met him in the lobby 30 minutes later.
Kindall died on Christmas Eve 2017. He was 82. It's not enough to say he was a legend in Tucson sports history. He was simply a good and decent man.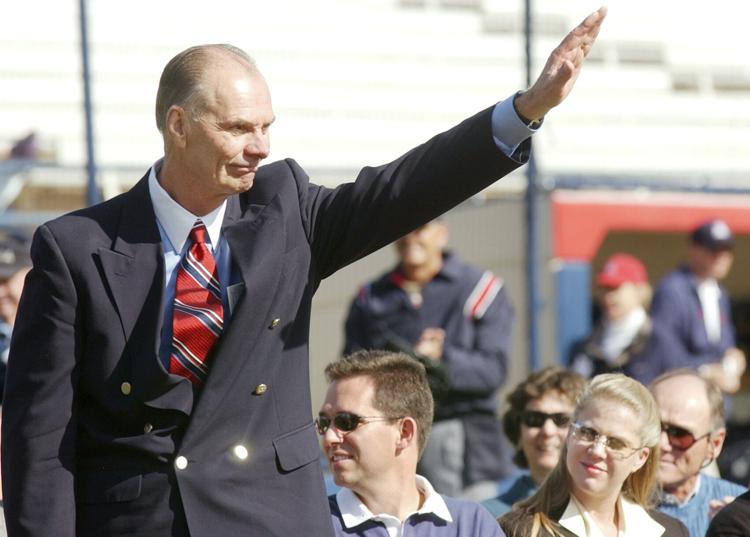 Contact sports columnist Greg Hansen at 520-573-4362 or ghansen@tucson.com. On Twitter: @ghansen711