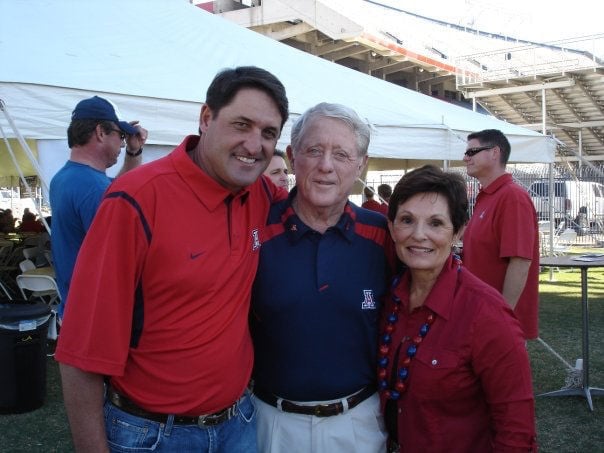 Burt Kinerk might be the biggest triple-threat in the history of Tucson sports.
One: He was an agent/advisor/counsel to Olympic medalists Michael Bates and Crissy Ahmann Perham, to college football Hall of Famers Tedy Bruschi and Chuck Cecil, to NBA All-Star Sean Elliott, to PGA Tour golfers Rory Sabbatini and Ricky Barnes, and to UA football coaches Larry Smith and Dick Tomey.
Two: Kinerk discovered, purchased and helped to develop 1996 Kentucky Derby horse Corker and 1991 Breeder's Cup Classic favorite Festin.
Three, Kinerk was a founding partner of football's Copper Bowl game, and a longtime member of the Tucson Conquistadores, helping to operate Tucson's PGA Tour event for almost 25 years.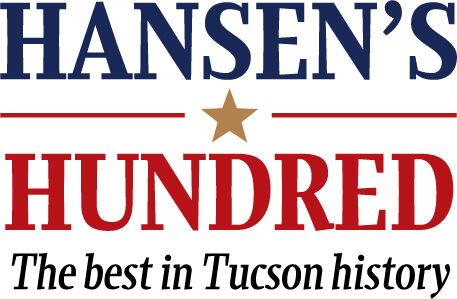 Kinerk, who is No. 56 on our list of Tucson's Top 100 Sports Figures of the last 100 years, played on Tucson High School's 1952 state baseball championship team — he pitched a no-hitter against Bisbee that season — and later was part of coach Frank Sancet's juggernaut at Arizona.
On a day before the 1991 Breeder's Cup at Churchill Downs — yes, THAT Churchill Downs — I stood next to Kinerk, dodging the rain in the same barn used by Secretariat and many of horse racing's historic figures.
Two years earlier, while on a scouting mission in Argentina, he had purchased the favored horse, Festin, for $18,000. Festin had already won $2.1 million that season, tops in all of horse racing.
Not bad for the son of a dry cleaner who helped to pay his way through the UA Law School by working at the pari-mutuel windows at Rillito Downs.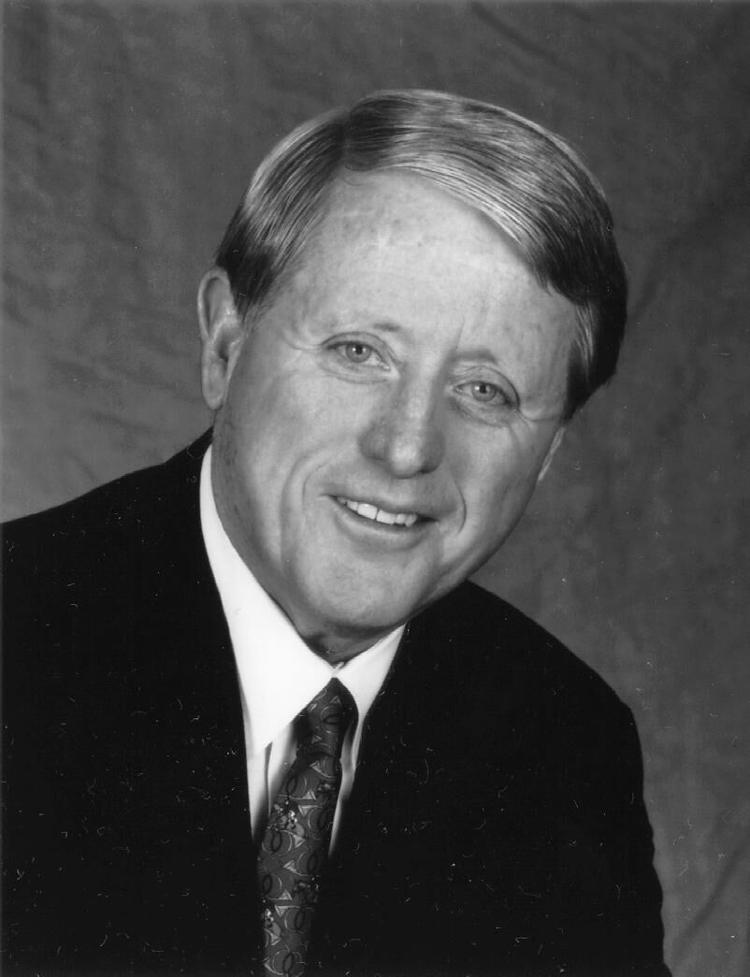 "It's such a fantasy for me to be here," he said at Churchill Downs. "It's almost beyond the realm of comprehension."
Kinerk got his start in horse racing by driving to a rural horse farm in New Mexico, pooling his money — $3,000 — with another Tucsonan to buy four thoroughbred horses.
"I may be a dreamer," he said five years later, when his horse, Corker, the son of Festin, was in the Kentucky Derby field. "But I'm not that big a dreamer."
Kinerk graduated from the UA in '57 and from the UA College of Law in '62. In between, he spent three years in the military, rising to the rank of lieutenant as an intelligence officer in the 18th Airborne Division.
Over the next 59 years, Kinerk became a confidant and shoulder-to-lean-on for many of the top names in Tucson sports, from Amphitheater High School all-state running back Jon Volpe — who went on to lead the Pac-10 in rushing at Stanford — to UA athletic director Jim Livengood. His golf partners include former major-league ballplayers Eddie Leon and Terry Francona.
Kinerk has touched virtually every aspect of Tucson sports.
"I got interested in athletics when my father (Dan) owned Varsity Cleaners on the edge of campus," Kinerk remembers. "We used to clean the UA's uniforms for football, basketball and baseball. It sparked my interest in sports, and that was my vehicle to get involved, at whatever opportunity arose."
Contact sports columnist Greg Hansen at 520-573-4362 or ghansen@tucson.com. On Twitter: @ghansen711