The Feb. 17, 1975, edition of Sports Illustrated included a "Faces in the Crowd' item on Phoenix Alhambra High School senior Kathleen Rockenfield, who had twice suffered collapsed lungs but persevered to become the undefeated state badminton champion.
As well as being a standout softball player and honor student and majorette in Alhambra's marching band.
After two years studying at Glendale Community College, Rockenfield, who planned to be a nurse, enrolled at Arizona where she became captain of the UA's softball team, its 1978 homecoming queen and, in the summer of 1979, Arizona's head softball coach.
Kathleen "Rocky'' LaRose was such a good softball player that she was one of 13 players selected to be part of Team USA's first-ever international team, one that played in the November 1980 fast-pitch championships in Tokyo.
As it turned out, LaRose wasn't just a cleanup hitter in softball, she was a big stick in the Arizona athletic department for 35 years, the longest-tenured Women's Senior Athletic Administrator in Pac-12 history.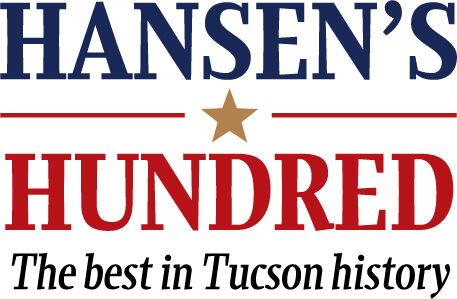 LaRose, who is No. 61 on our list of Tucson's Top 100 Sports Figures of the last 100 years, went from being a UA softball player to helping hire Central Arizona College coach Mike Candrea in 1985.
Upon graduation from the UA, LaRose was offered teaching positions at Santa Rita High School and Utterback Middle School but chose to be work full-time in the UA athletic department.
"I got to work with Mary Roby,'' she told me in a 2013 interview. "It was magical.''
Roby, who is to UA women's athletics as pioneering Pop McKale was to the men's athletic department in the 1920s, trusted her instincts when it came to young Rocky LaRose.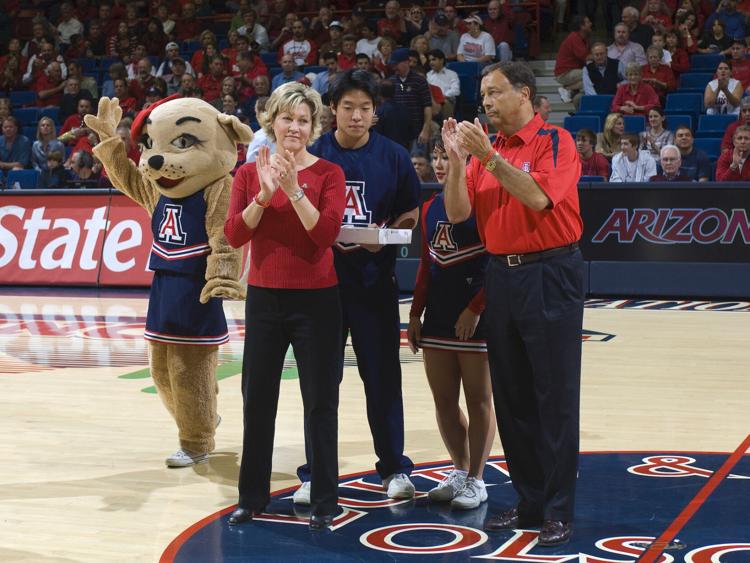 "She had the 'it' factor,'' Roby told me in 1999. "She HAS the 'it' factor. She could've been an athletic director and run her own shop, but we're lucky she chose to remain in Tucson.''
Over those 35 years, LaRose was involved in every conceivable aspect of the UA athletic department: Event management, compliance, finances, scheduling, hiring and firing, mentoring and helping to establish the CATS LifeSkill's program in the mid 1990s, thought to be the first of its kind in major-college athletics.
"Rocky is very steady, very professional,'' former UA athletic director Cedric Dempsey said when LaRose retired in 2013. "I was impressed not only with her intellect and instincts but her feel for administration and the way she dealt with people. She is a rock.''
In the middle of her UA career, LaRose twice survived long and difficult bouts with cancer. She also overcame two back surgeries. Her determination and instincts to do the right thing are the hallmark of her career.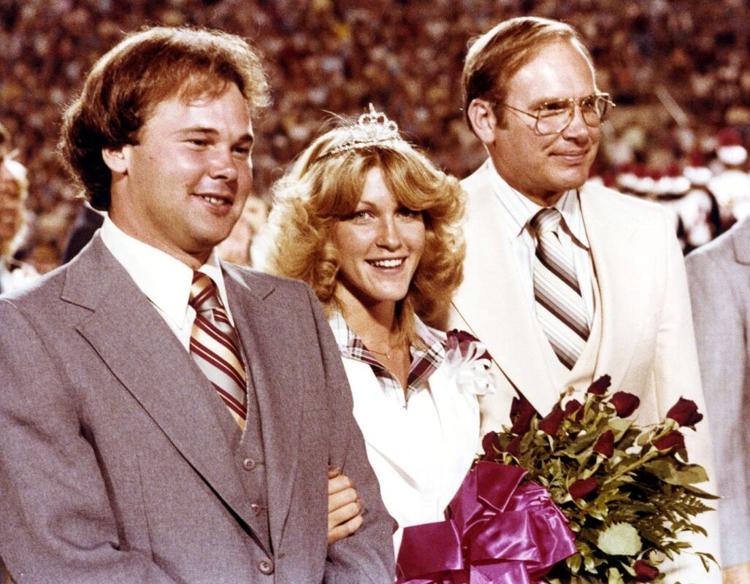 LaRose served as interim athletic director when Jim Livengood departed in 2010 and before Greg Byrne was hired in 2011. I've always believed that had she wanted it — had she made it known she wanted the job — she would have been Arizona's athletic director before the school hired Byrne.
But LaRose chose to retire and make the best of her post-UA days. She has become a skilled outdoor and nature photographer. Some of her work, dynamic images of the 2020 Bighorn Fire, is on display in the current issue of Tucson Lifestyle Magazine.
After LaRose's retirement was announced, Byrne said, "You can't replace Rocky, but you can do your best to fill that position.''
To honor LaRose for posterity, the school created "Rocky LaRose Legacy Lane,'' the pedestrian walkway leading to the Jim Click Hall of Champions at McKale Center.
Contact sports columnist Greg Hansen at 520-573-4362 or ghansen@tucson.com. On Twitter: @ghansen711