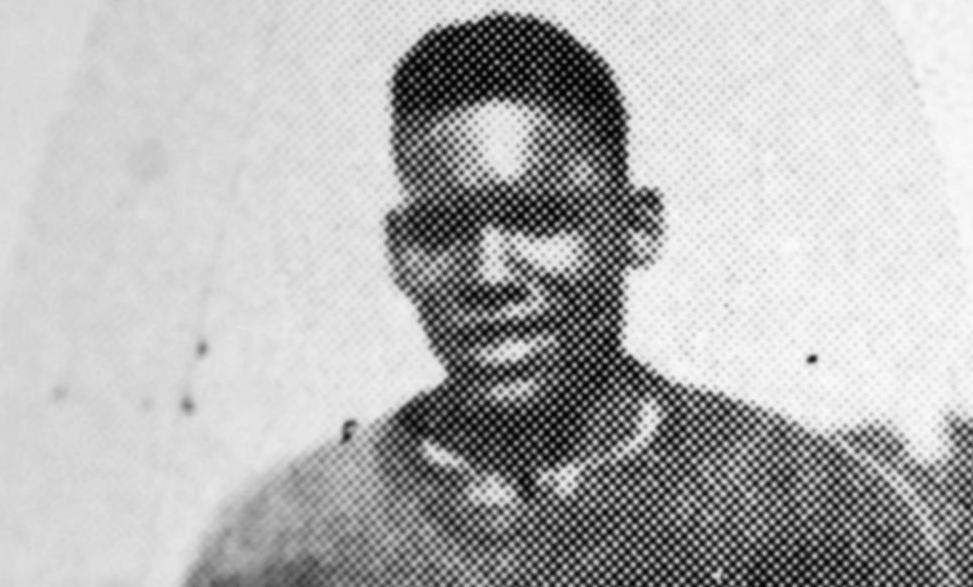 Hayzel Daniels was the son of one of America's famed "Buffalo Soldiers," part of the all-Black 10th Cavalry regiment formed in 1866, ultimately sent to Fort Huachuca in the 1890s to protect the border and help secure peace with the territory's Native Americans.
The Daniels family moved to Tucson in 1913 and by 1925, Hayzel Burton Daniels became the greatest football player in Tucson High School history, becoming the state's player of the year in 1925 and 1926.
His rise to prominence was not without significant difficulty.
Before a 1926 game against El Paso High School, Tucson coach Syl Paulus received correspondence from the Texas school saying it would not play against Black athletes.
Paulus did not respond. Instead, when the El Paso team bus arrived at THS, Daniels was in uniform, warming up with the Badgers. The El Paso coach approached Paulus and asked why Daniels was in uniform.
In 1986, former THS and Arizona football standout Martin Gentry — then an attorney in Bisbee — told me what happened next: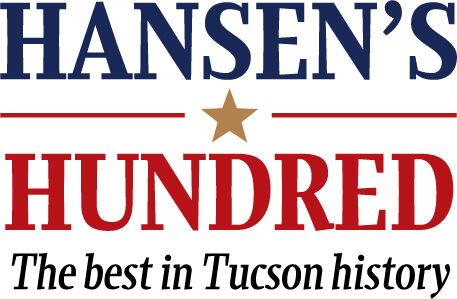 "The El Paso coach told Paulus, 'We don't play against (Black) players.' But Paulus stood up to him and said, 'Well, then you'd better get on your bus and go back to El Paso.'"
Tucson won 12-7; Daniels scored the deciding touchdown.
It's not like the Texas coach wasn't aware of Daniels. A year earlier, Daniels was not allowed to accompany the Badgers to a game in El Paso. But later that year he set a state record by rushing for 301 yards in a victory over Bisbee. It was a record that stood for 64 years.
Daniels, No. 71 on our list of Tucson's Top 100 Sports Figures of the last 100 years, did not have a productive post-THS football career. He hoped to play for the UA's freshman team in 1927 and become the first Black athlete to suit up for one of coach Pop McKale's teams.
In former Star sports columnist Abe Chanin's remarkable 1979 book "They Fought Like Wildcats," Daniels explained how his days as Wildcat athlete came to an end.
"I had been an All-State halfback at Tucson High so the University just couldn't say, 'We don't want you. Go away.' They had to give me a uniform when I went out for football even though I was Black. I remember what McKale, bless his heart, told me. He said, 'Now I want to tell you I'm not going to treat you any differently from anybody else. You go out and do what the rest of them do. You stick it out.'"
Unfortunately, Daniels suffered a knee injury and never played a down for the Wildcats. It took years for him to fight through racial discrimination and earn his UA degree.
Daniels worked as a custodian, a handyman, he bused dishes at restaurants and worked as a switchboard operator. He saved enough money to enroll at the UA, earn a degree in 1939 and complete his master's degree in 1941, at age 35. He then spent four years in World War II, serving in an all-Black regiment, and used his GI Bill to enroll at the UA Law School.
In 1948, Daniels became the first Black person to graduate from the UA with a law degree, ultimately becoming the state's first Black assistant attorney general and the first Black judge in Arizona.
By the time Daniels left Tucson to establish a law practice in Phoenix, he had become one of Tucson's most well-known citizens, joining Stewart Udall, Raul Castro and Roy Drachman in a bid to get Dick Harless elected governor.
When Daniels died in 1992, the Arizona Black Lawyers Association was renamed the Hayzel B. Daniels Bar Association.
Contact sports columnist Greg Hansen at 520-573-4362 or ghansen@tucson.com. On Twitter: @ghansen711