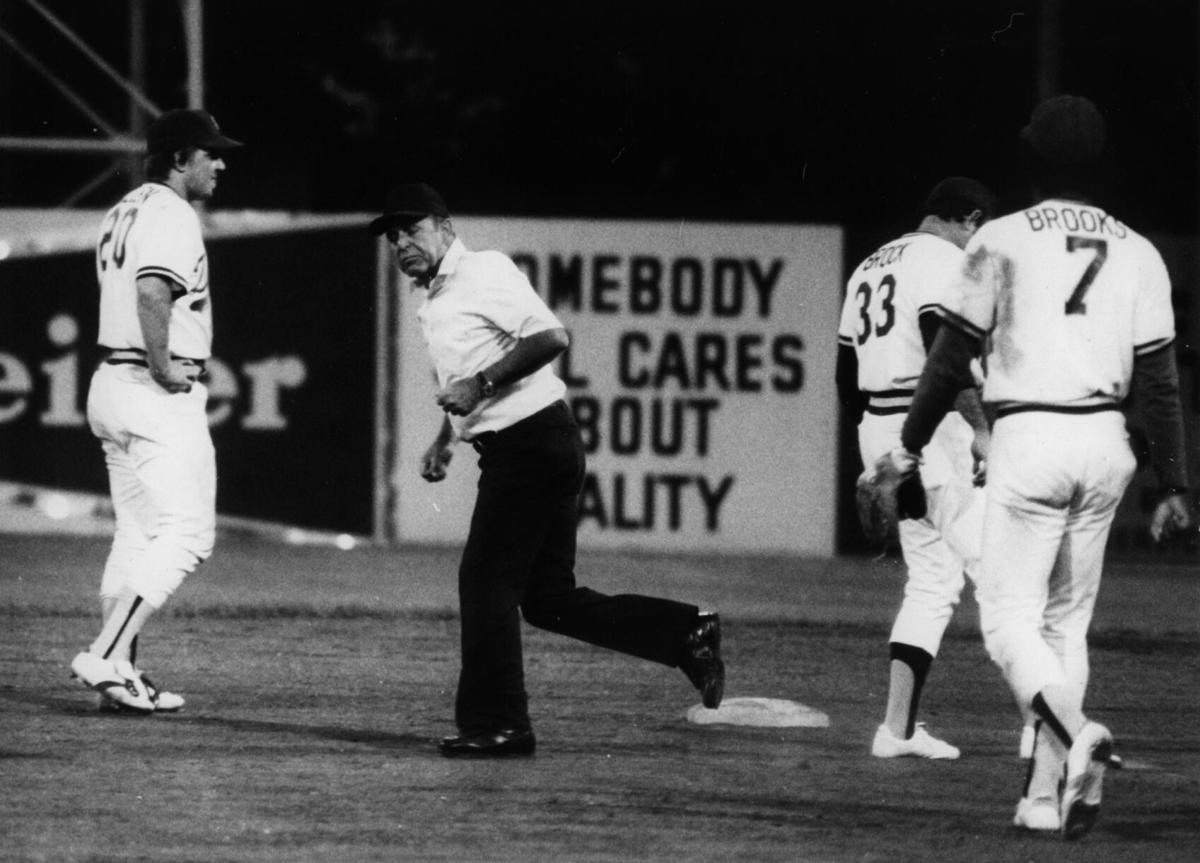 Shortly after Bud Grainger umpired the championship game of the 1978 College World Series, he announced his retirement. It didn't take long for him to get a hand-written letter from ASU coach Jim Brock.
"I hate to see you retire,'' wrote Brock, whose Sun Devils lost that '78 championship game to USC.
Grainger, an all-state second baseman at Tucson High School in 1941, umpired 192 Arizona-ASU baseball games across his career. That means there were, minimum, 192 either-or calls in those games, maybe 500. It means that every UA and ASU coach, from Frank Sancet and Bobby Winkles to Jerry Kindall and Brock, blew off some in-your-face steam, unhappy with one of Grainger's calls.
And yet when Grainger retired, they hated to see him go.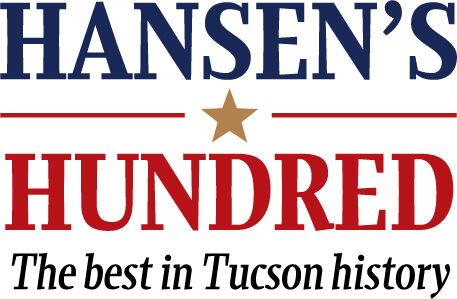 The No. 73 selection on our list of Top 100 Tucson Sports Figures of the last 100 years, Grainger umpired about 1,000 college baseball games in the Pac-10 and WAC, twice called the championship game at the College World Series and was hired by the NCAA to umpire 31 NCAA regional tournaments.
Beyond that? He umpired high school baseball in Tucson from 1948 to 1984 and spent his summers working American Legion games both as an umpire and a coach.
"Bud was a treasure, an absolute treasure," said Lou Pavlovich Jr., editor of the Tucson-based Collegiate Baseball publication. "He was a hustler. He had the game's best interests at heart. He wasn't a showboat; he was just good."
John H. "Bud" Grainger grew up on what he told me were "the wrong side of the tracks" in Tucson in the 1930s, a "baseball nut for life" with his two best boyhood friends, Corky Moore and Frank Kempf, who both became all-state players at THS during a period when the Badgers won eight consecutive state titles, 1939-46.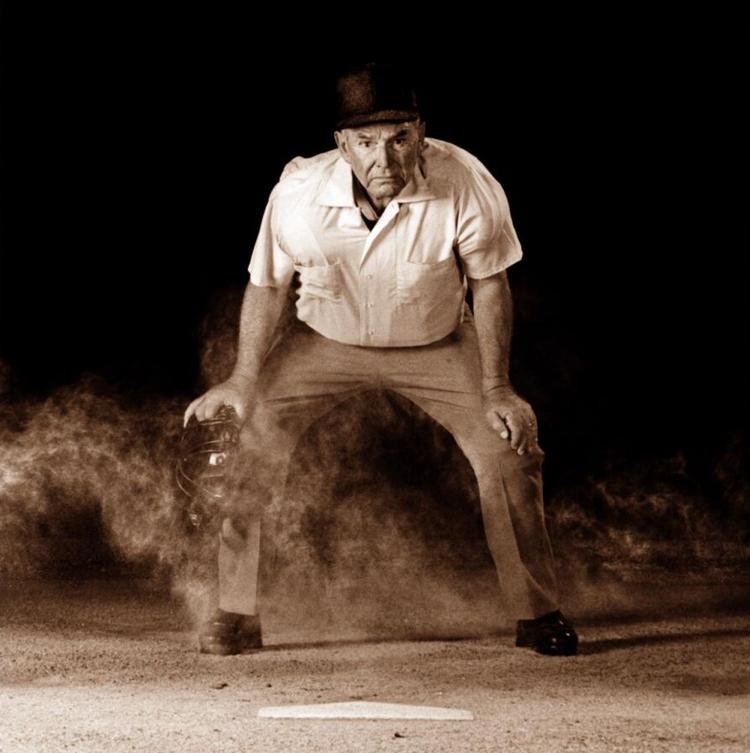 After the '41 state championship, Grainger turned down a scholarship offer from Arizona to accept a $75-a-month salary from the Brooklyn Dodgers. Grainger was sent to the Class D Olean Oilers in New York where he hit .194. The good part: He met his wife, Betty. They returned to Tucson intent on starting a family and getting into the banking business.
But World War II changed those plans. Grainger became a Marine and spent 29 months overseas. Sadly, his boyhood baseball friends, Moore and Kempf, were killed in action. Moore was killed at Iwo Jima; Kempf was killed by a German artillery shell shortly after D-Day.
Once he returned to Tucson and got settled, Grainger indeed became a banker and raised a family. He survived a triple-bypass heart surgery but still umpired until he was 78. He influenced Tucson's baseball community like few in history.
Walt Kellner, a dominating Tucson pitcher of the 1940s from Amphitheater High School who reached the major leagues in 1952, talked about Grainger in 1999.
"Bud was not only the best umpire to ever come out of Tucson," he told me. "He's one of the finest men you'd want to be involved coaching your son."
Grainger was inducted into the second Pima County Sports Hall of Fame class in 1991. He died in 2015.
Contact sports columnist Greg Hansen at 520-573-4362 or ghansen@tucson.com. On Twitter: @ghansen711