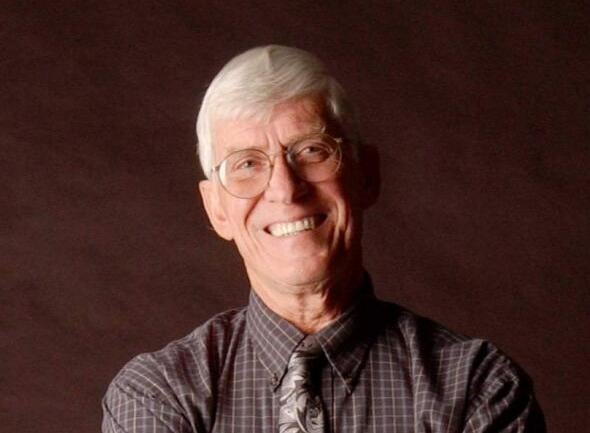 A rich guy from Canada bought the Pacific Coast League's Tucson Toros franchise in 1984 and among his first transactions was to fire Lenny Rubin, the most well-known figure at Hi Corbett Field.
Rubin was 60-something. He worked the front gate. He worked the grandstands. He was the "new best friend" to almost everyone in the locker room. Lenny turned the lights on in the morning and off at night. A never-lit cigar dangled from his lips, and his Brooklyn accent was so full of "diss" and "dat" that he never failed to make you smile.
"It hurts, it really does, ya know?" he said after being fired. "They told me they wanted a new image."
Tucson Citizen sports columnist Corky Simpson hit back.
"It's cold-hearted arrogance," he wrote. "Lenny Rubin made more friends for the Toros than all the giveaways and promotions ever put together by the ballclub."
A few days later, the absentee owner from Canada re-hired Rubin to a role he worked until he died in 1995.
Wrote Simpson: "Lenny never made a lot of money, but he was probably the wealthiest man I ever knew."
That's the kind of influence and heart Corky Simpson had.
Simpson was the Citizen's sports columnist for what seemed like forever, until he retired in 2006 as what I believe is the greatest sports columnist in the history of this state. He was a lot like his friend Lenny Rubin (minus the cigar): friendly, passionate and on top of everything.
No. 75 on our list of Tucson's Top 100 Sports Figures of the last 100 years, Simpson, could have been the lead sports columnist for any paper in the country — the New York Times, the Chicago Tribune, you name it. He was that good.
But he chose to remain in Tucson, raise a family and share more than 5,000 columns about everyone from the Lenny Rubins to the Lute Olsons. With Corky, it wasn't about the X's and O's; it was about the people who made it go. Simpson still lives in Tucson and writes periodic columns for the Green Valley News.
His son, Jeff, shared his father's background with me:
"George Robert 'Corky' Simpson, 83, was born in 1938 in Carthage, Missouri. He spent his early years in small towns of Oklahoma, Missouri and Kansas, spending most of his free time on sandlot or rough baseball diamonds.
"He graduated from Wellington High School in Kansas in 1956 where he lettered in football, baseball and basketball.
"Baseball was his true love, and he played nearly year round, and in every small midwestern town he lived or visited, including a summer stint as an outfielder with the Lyons Bee Jays of the old Ban Johnson League.
"Corky enrolled at Pittsburg State University where he majored in journalism and eventually started his newspaper career with the Carthage Press, in the town where he was born. Corky was a cornerstone of the Wellington Daily Newspaper. As his career progressed, he married his wife Marge and raised three children, Jennifer, Amy and Jeff.
"Eventually he was hired by the Phoenix Gazette, and the family moved to Arizona where Corky covered the expansion Phoenix Suns, the ASU Sun Devils and high school sports in the Phoenix area. Corky was hired by the Tucson Citizen in 1974.
"Corky has cultivated and maintained enduring friendships in the UA sports world and in and around Tucson and Arizona.''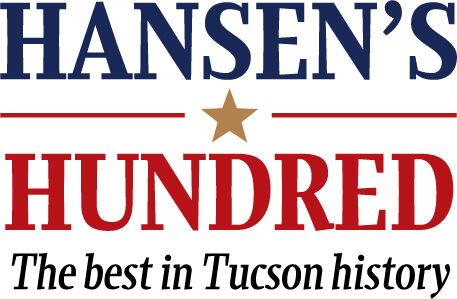 Jeff Simpson writes that his father's favorite moments as a Tucson columnist ranged from the UA's 1980 College World Series baseball title to the Game 7 of the 2001 World Series, when the Diamondbacks stunned the New York Yankees.
His favorite assignments: UA baseball and Tucson's PGA Tour golf events.
In 1983, UA baseball coach Jerry Kindall was going through a transition year between visits to the College World Series and was annoyed by media reports that his players weren't of "Arizona quality."
Kindall invited Tucson's sportswriters and sportscasters each to field a team to play a four-inning game at Sancet Field with the Wildcats and their coaches as the audience — and also as the pitchers.
"We'll see how you guys like the criticism," said Kindall, who bought red and blue jerseys for the "Scribes" and the "Sportscasters" and acted as home plate umpire.
As we walked onto the field that day, Corky was wearing catcher's gear. Those of us on the Scribes looked at one another and wondered how a 40-something guy was going to catch the fastballs of UA lefty Joe Magrane, a future major-league pitcher.
"Are you sure you want to catch, Corky?"
Over four innings, Corky Simpson was the toughest guy on the field. He blocked pitches in the dirt and threw out several of the Sportscasters who thought they could steal second base on some "old man."
"I used to play back in Kansas," he said, modestly.
At game's end, the UA coaching staff and all the Wildcat players lined up to shake Corky's hand.
For once he didn't write the best story; he was the best story.
Contact sports columnist Greg Hansen at 520-573-4362 or ghansen@tucson.com. On Twitter: @ghansen711