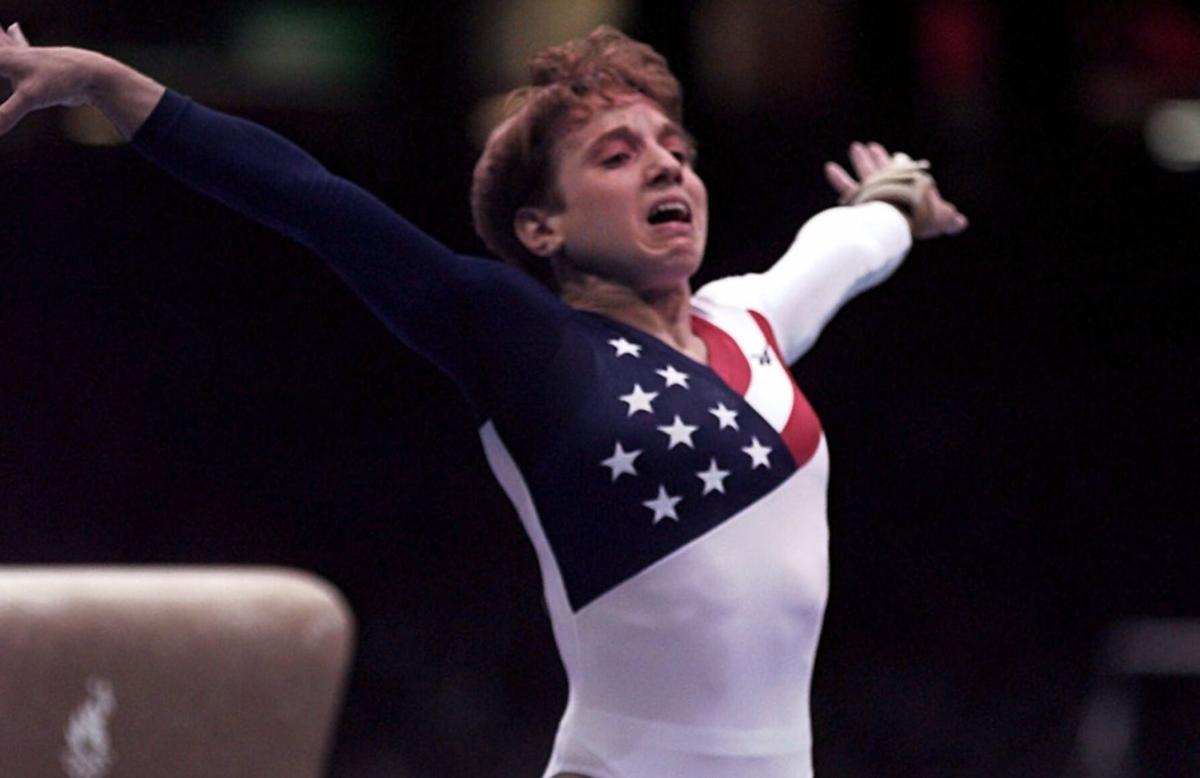 Some phone calls you never forget. In the spring of 1990, Arizona gymnastics coach Jim Gault called from an airport in New York City. He had just returned from Holland with a 12-year-old gymnast who had won an international championship.
"Coaches look for that once-in-a-lifetime athlete," he said. "In 30 years of coaching I've been fortunate to have three ultimate kids. Kerri is the third and probably the most talented. I'm not saying she's perfect, but I've never coached a kid who has it as much together. She's strong, she's quick and she's just a little girl."
Kerri Strug, then a seventh grader at Green Fields Country Day School, weighed 70 pounds.
"She's a perfectionist," said Gault, who had been coaching Strug since she was 8.
A year later, Strug moved to Houston to train with the world's No. 1 gymnastics coach, Bela Karolyi, who had gained fame by coaching Nadia Comaneci and Mary Lou Retton to Olympic gold medals. It cost Kerri's parents, Burt, a heart surgeon, and Melanie, a former ballet dancer, about $300 a day to commit to Karyoli's training center and attendant expenses.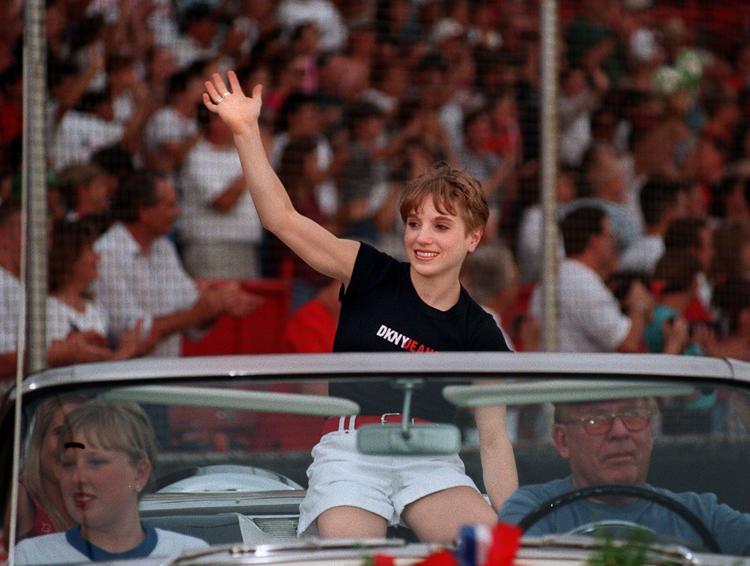 It was probably the best $300 a day the parents of any young athlete have ever spent.
In August of 1996 in downtown Atlanta, I walked from the Olympics press center to a 5-star hotel where Kerri Strug, then 18, was surrounded by her parents, a bodyguard with a police dog and Leigh Steinberg, the world's most famous sports agent, whose list of clients included 24 NFL quarterbacks.
Every seat in the auditorium was filled with reporters, from CBS, NBC, ABC, the New York Times, the Washington Post and, on this day, the Arizona Daily Star.
On that day, Strug, No. 8 on our list of Tucson's Top 100 Sports Figures of the last 100 years, was the most famous athlete in the world. Ten days earlier, hobbling on an injured left ankle, she successfully and courageously completed a title-clinching vault — a score of 9.712 — to secure a gold medal for Team USA, better known as the Magnificent Seven.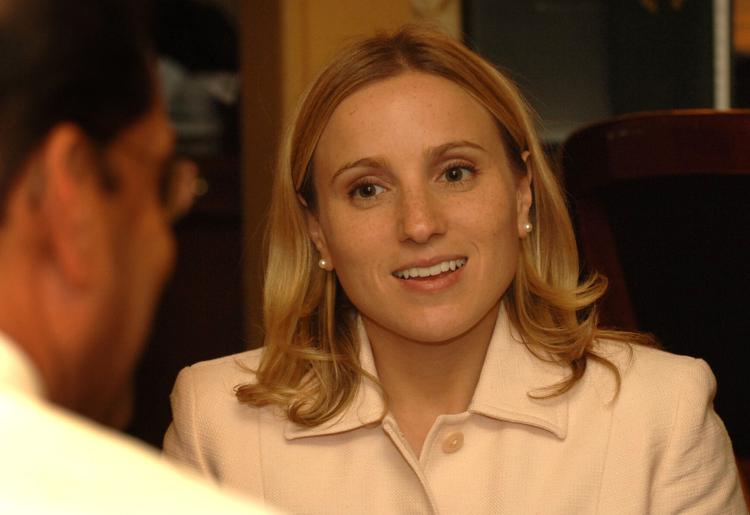 "We'll be very careful with Kerri," Steinberg said at the press conference. "Her parents don't want her marketed or over-exposed. Fame is fleeting, but Kerri struck a chord inside a lot of people. I'm optimistic it won't go away. It's like when Steve Young won the Super Bowl, but the scope is much broader."
Over the next few years, Strug appeared on "Hollywood Squares," "Saturday Night Live," the Ice Capades and on the cover of millions of Wheaties boxes. She graduated from UCLA, earned a master's degree from Stanford, wrote two books — "Landing on My Feet: A Diary of Dreams" and "Heart of Gold." In 2022, Hollywood superstar Olivia Wilde, working with Searchlight Pictures, plans to release "Perfect," a biopic movie on the life and times of Strug.
She has met presidents at the White House, has been the grand marshal of the Fiesta Bowl parade, ran in the Boston Marathon, worked for the U.S. Treasury Department and has been the star of promotional videos for ESPN.
Yet the Kerri Strug I most remember invited me to spend a day with her second grade class at the Matsumoto Elementary School in San Jose, California, in 2002.
Her students had no perspective of what Miss Strug had accomplished. On the day I sat at the back of the class, the biggest objective was teaching 28 7-year-olds how to subtract nine from 42.
"The commute from my apartment at Stanford is about an hour one way," Strug said. "Some days I get here at 7 in the morning and don't leave until 7 at night. I've always wanted to be a teacher and work with kids. I might not do this forever, but right now it's what I want to do."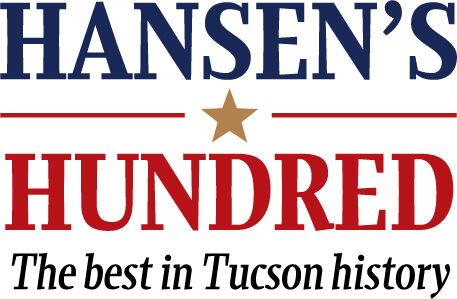 Ultimately, Strug moved to Washington, D.C., to work in the juvenile justice system, traveling the country as an ambassador and problem solver. In 2010, she married D.C. attorney Robert Fischer at Tucson's Skyline Country Club. He moved his law practice to Tucson. They have two children, Tyler, 9, and Alayna, 7.
A year or so ago, my grandson, Indy, was playing in a youth league soccer game at Udall Park. Early in the game it became clear that a young man on the opposing team, as Jim Gault said 30 years earlier, "had it all together."
That young man scored at will. By game's end, he must have scored seven or eight goals.
After goal upon goal, people began to ask "who is that guy?"
A few minutes later someone said: "It's Kerri Strug's son. She's sitting in the bleachers across the field."
And indeed, Kerri Fischer, a proud mother, stood and cheered for her son the way so many Americans stood and cheered for her a generation earlier.
Contact sports columnist Greg Hansen at 520-573-4362 or ghansen@tucson.com. On Twitter: @ghansen711