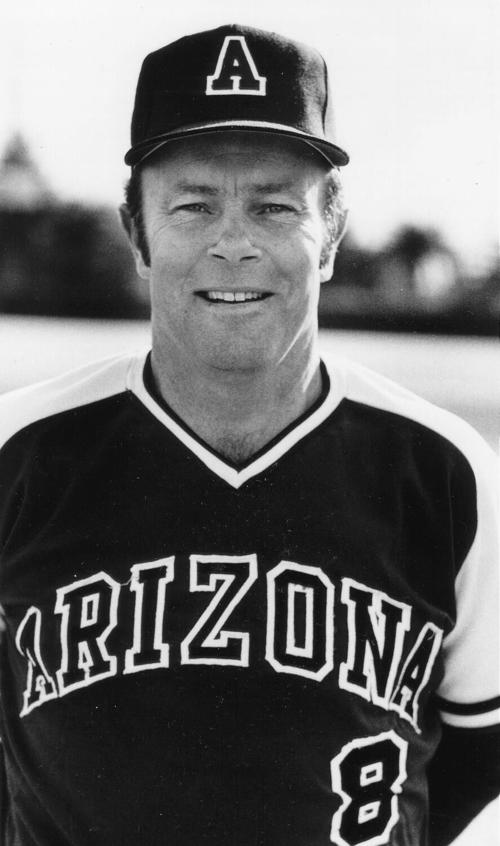 Jerry Kindall interviewed nine of what he said were "more than 50" men who applied to be his first pitching coach at Arizona in 1973. These coaches were not dreamers or wannabes. Kindall, who had played nine years of major-league baseball with the Cubs, Indians and Twins, said he wanted "a baseball man."
One of the applicants was Palo Verde High School coach Jim Wing, unknown to Kindall, a man whose high school résumé didn't match that of head coaches at Mesa College and Arizona Western College, who also applied.
But on Jan. 3, 1972, Kindall announced Wing, the catcher on Tucson High School's 1954 state championship team, would be his first pitching coach at Arizona.
It would be one of the biggest home runs of Kindall's career. Over the next 20 seasons, Arizona won three national championships.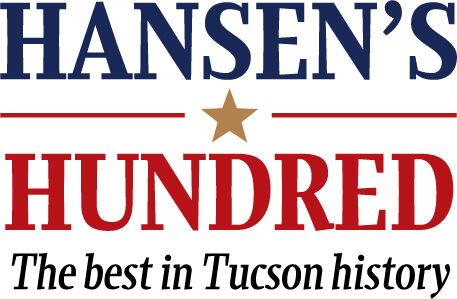 Wing, who is No. 83 on our list of Tucson's Top 100 Sports Figures of the last 100 years, helped produce 10 future MLB pitchers: Lance Dickson, Gil Heredia, Joe Magrane, Ed Vosberg, Craig Lefferts, Greg Bargar, Kevin Blankenship, Craig Chamberlain, Scott Erickson and Dave Rajisch. The list does not include two of his Palo Verde players, Andy Hassler and Bob Lacey, who went on to pitch in the big leagues.
Upon hiring Wing from the list of 53 applicants, Kindall told reporters: "I got my baseball man."
You could make a strong case that Wing was the most successful assistant coach in the history of UA sports.
Not only did he have a gift of coaching pitchers, he was also a skilled catching coach. Exhibit A: In 1976, he took All-America third baseman Ron Hassey and turned him into a catcher. Hassey went on to lead the Wildcats to the '76 College World Series title and play 14 big-league seasons.
At his induction speech to the UA Sports Hall of Fame, former UA baseball player and hitting coach Jerry Stitt said, "'Winger' taught us all how to coach.'"
And it wasn't just baseball.
A week ago, UA softball coach Mike Candrea, who considers Wing one of his mentors, especially in the development of catchers, texted Stitt: "We have to go see 'Winger.'"
Wing, 84, lives in a senior facility on River Road, a place that has become a regular stopover for many of the former Wildcats he has touched, from Eddie Leon to Chip Hale. And did you realize that Wing was the summer-league coach for two of Tucson's most accomplished college coaches, Rich Alday of New Mexico and Dave Bingham of Kansas?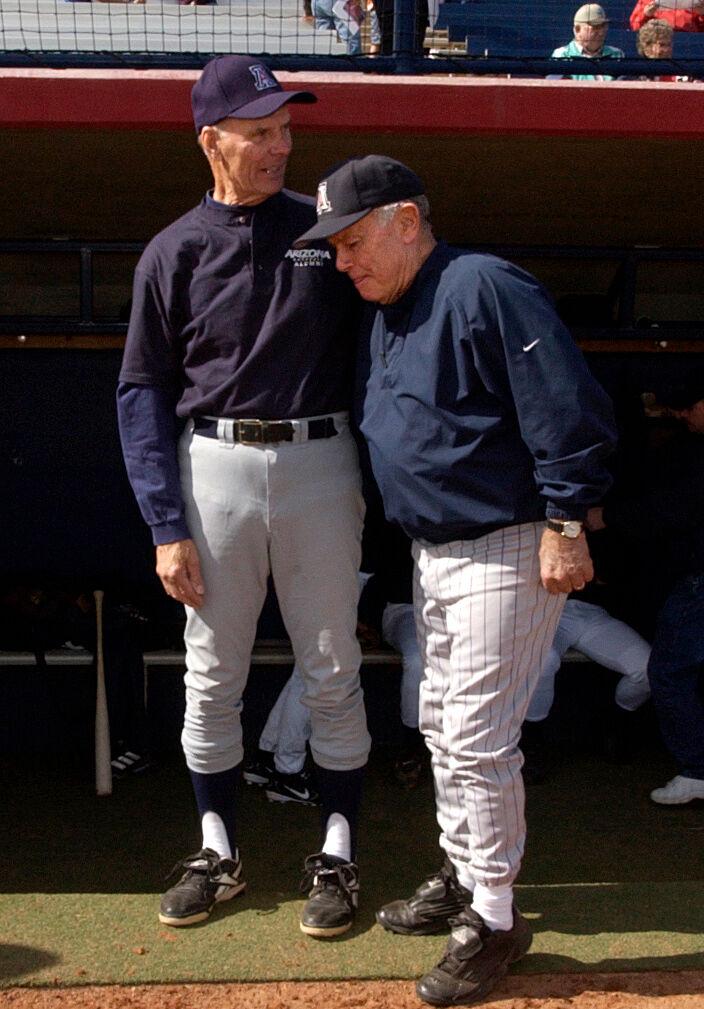 Before he got his driver's license, Leon, a shortstop from Tucson High and the UA who became the school's first-ever first-round draft choice, used to wait for Wing to pick him up and drive him to American Legion games. And not just once, but all season.
Wing's reach extended beyond Tucson. He had a strong relationship with Scottsdale Chaparral High School baseball coach Jerry Dawson, who coached a state record 773 victories and eight state championships over three decades.
When Dawson, who now helps coach at Yavapai College, was in Tucson for a game against Pima College this spring, he engaged Stitt, now an executive in the PCC sports administration.
"His first question was, 'How's 'Winger'?'" said Stitt. "He said almost word for word, 'He taught us all how to coach.'
"Jerry recalled his very first ABCA Convention, when he stopped Coach Wing in the hall and asked about some catching drills. He said 'Winger' had him down on the floor talking about framing (a pitch). We had never heard of framing until he started talking about it.
"Jerry said pretty soon there was a crowd of high school and college coaches clogging the hallway listening to Coach Wing 'coach them up.'"
In 1965, Palo Verde hired Wing to be its baseball coach. After graduating from the UA in 1958, Wing had spent seven years as an assistant coach at Tucson High.
"I'm nuts about baseball," Wing told the Star that day. But he wasn't nuts at all. He was a gift to the Tucson baseball community.
Contact sports columnist Greg Hansen at 520-573-4362 or ghansen@tucson.com. On Twitter: @ghansen711