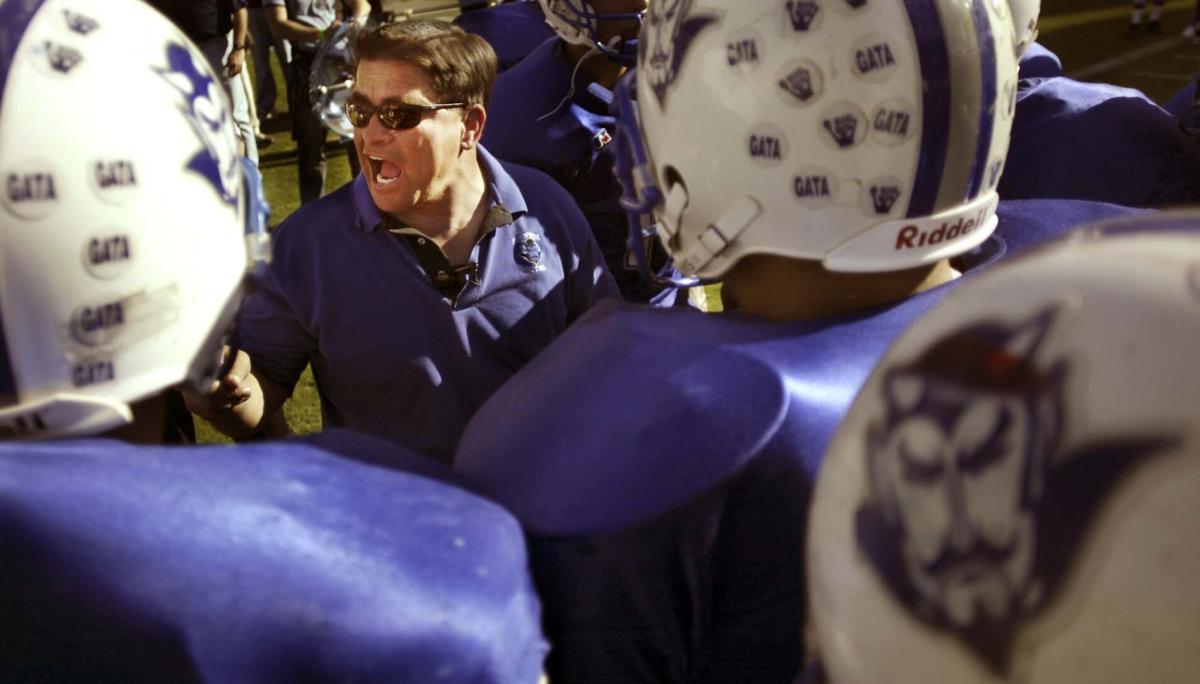 A few days before Pueblo High School wrestler Richard Sanchez began the 1975 state championship meet, his coach, John Mulay, knew two things: (1) The undefeated Sanchez had suffered a concussion two weeks earlier and was not at his best; (2) no one was going to beat him anyway.
"I couldn't imagine Richard not being a state champion," Mulay told me in 2001.
Mulay was correct, but his singular prediction had a plural outcome. Sanchez went on to win 16 state championships.
The first nine were as Sunnyside High School's assistant coach, working for Don Klostreich. The next five, in succession, came when Sanchez replaced Klostreich and coached the Blue Devils to consecutive state wrestling championships from 1990 to 1994.
But not even Mulay could have predicted what Sanchez did next: He took over a struggling Sunnyside football program and won state championships in 2001 and 2003, finished second twice and coached the Blue Devils to an almost unthinkable 105-24 record from 1999 to 2009.
Before replacing Klostreich, the founder of Sunnyside's wrestling dynasty, Sanchez said: "I don't believe anyone could be as successful as Don. That's pretty tough." And yet Sanchez and the Blue Devils won the next five state tournaments.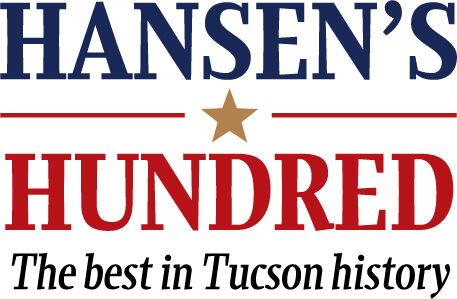 Sanchez, who is No. 84 in our list of Tucson's Top 100 Sports Figures of the last 100 years, put together an Act II that no one could have seen coming. He switched to football coaching. His Blue Devils football teams had consecutive records of 10-2, 13-1, 13-1, 12-2 and 11-1.
In the 1994 season opener, the Blue Devils lost 62-0 to small-school Lakeside Blue Ridge. Then it all changed. Sanchez went 157-59 at Sunnyside before retiring after the 2010 season.
"We beat teams that had a roster full of 6-5 players with 5-6 players,'' said current Sunnyside football coach Glenn Posey, a former Blue Devils standout.
One of eight children of a rail-yard man working for the Union Pacific, Sanchez was much like his father, Fernando — blue-collar and then some. His toughness was reflected by the way the underdog Blue Devils smashed favored Phoenix Greenway 28-6 in the 2001 state championship game.
It was a game in which Sanchez called 48 runs out of 56 plays. His son, all-state tailback Philo Sanchez, also undersized, ran 41 times for 184 yards.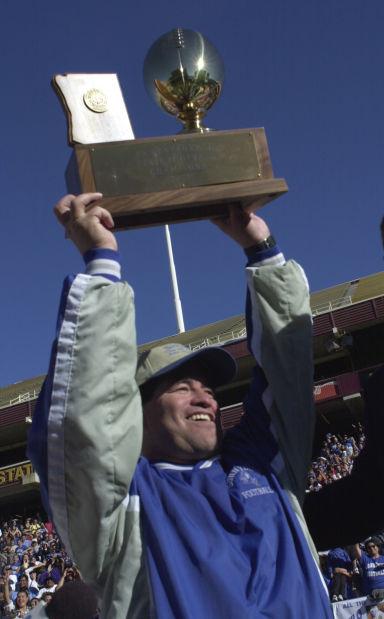 Sanchez's work ethic was the ingredient that stirred the Blue Devils success.
"I'm not going to kid you," he said, "sometimes I have a miserable day, probably from the pressure. But as long as I'm the coach I'm going to keep us on top if I have to work 25 hours a day."
In the fall of 2010, Sanchez declined a chance to be Tucson High's football coach and moved into the Sunnyside athletic administration. But in 2018, at 60, he returned to coaching at the least likely destination.
He took over an 0-10 Santa Rita High School program that so lacked in numbers and talent that he also went 0-10. By 2019, the Eagles improved to 3-7. A few months ago — 11 years after first declining the job — Sanchez became Tucson High's head football coach.
The Badgers have struggled to be relevant in prep football for years. But with Richard Sanchez coaching? Expect Act III.
Contact sports columnist Greg Hansen at 520-573-4362 or ghansen@tucson.com. On Twitter: @ghansen711