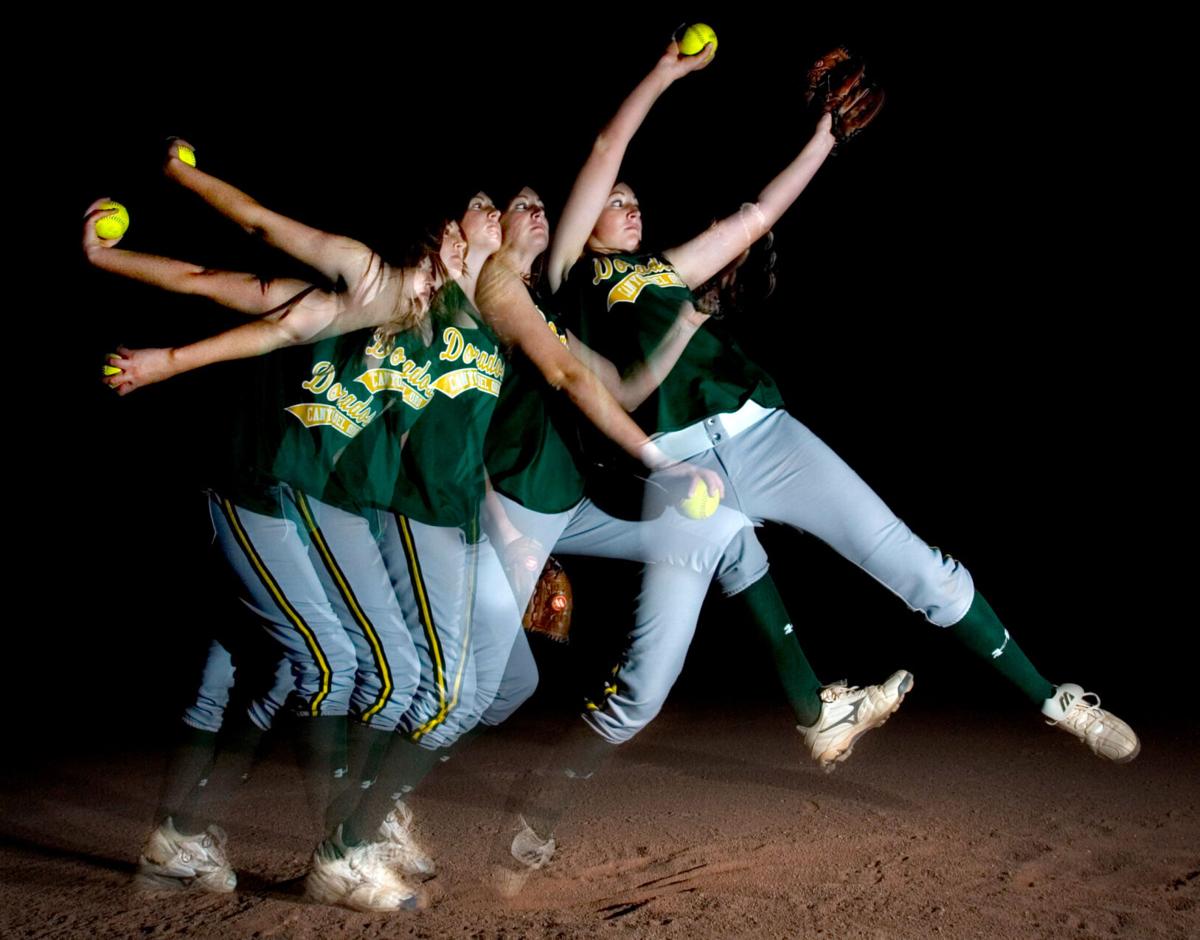 Every year for the last 20 years, there have been about 500 high school sports teams in Tucson. The math works this way: About 25 high schools each with about 20 teams each equals 500.
That's roughly 10,000 teams in Tucson this century. How many athletes? A good estimate would be 150,000, give or take a few javelin throwers and shooting guards. It's a very big number.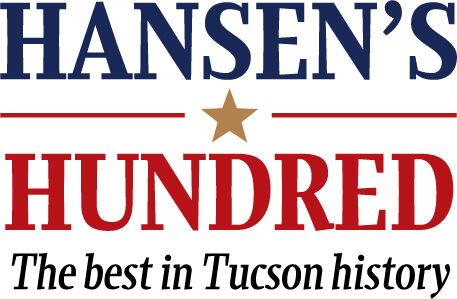 If you backed me into a corner and asked which of Tucson's 150,000 high school athletes was the most dominant, it wouldn't take long to get down to Kenzie Fowler. And if you do the math over the last 100 years, the number of Tucson prep athletes would probably be into the millions.
Who's No. 1? Maybe the softball pitcher from Canyon del Oro High School wouldn't be No. 1, but she would be high on the ballot.
From 2006 to 2009, Fowler went 102-8. The Dorados won three state championships (and finished second in 2006). Fowler was named the Gatorade national softball player of the year in 2008 and 2009. That's a league of its own.
Fowler, our choice as the No. 89 selection among the Top 100 Sports Figures in Tucson history, was so good as a CDO senior in 2009 that she allowed one earned run in 139 innings, an ERA of 0.04.
She was the dynamic leader of coach Amy Swiderski Cislak's 126-14 streak as CDO became a recognized top softball school in Arizona. At 14, before she had pitched a single high school game, Fowler committed to play for the Arizona Wildcats.
You could argue that Jennie Finch or Jenny Dalton or Nancy Evans was the top overall recruit in Mike Candrea's 35 years at Arizona. A better argument could be made for Fowler, who began pitching at age 5, taught by her mother, Kelly Patton Fowler, and father, Lance Fowler, who turned the Desert Thunder travel softball team into a national dynamo.
Here's how good Fowler was at CDO: She also established the school's single-season RBI record until her sister, Mattie Fowler, broke it two years later.
Few could have been surprised as Fowler developed into the nation's No. 1 overall recruit of 2009. When she was 13, she pitched for a Southern California AAU juggernaut in the Triple Crown World Series in Park City, Utah. Fowler pitched 49 innings without giving up a hit.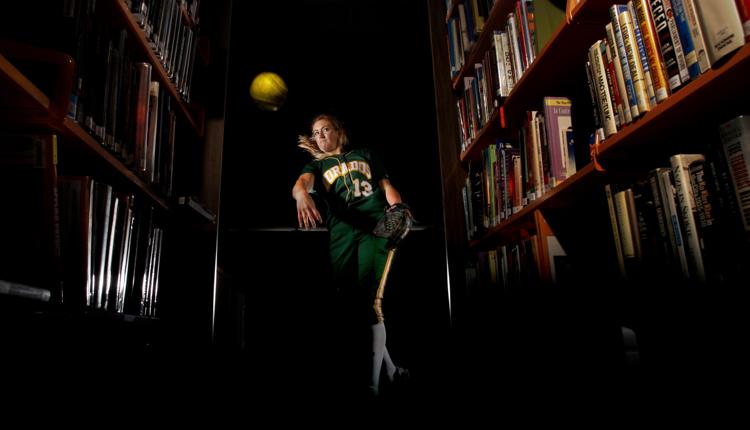 Her path to Candrea's long roll-call of All-America pitchers at Arizona began before Fowler was born. In the early 1980s, her grandfather, Norm Patton, was the head basketball coach at Central Arizona College. Candrea was the NJCAA championship coach of CAC's softball team. He shared office space with Patton.
Kelly Fowler used to babysit Candrea's two children. She also bought her first car from Candrea.
Kenzie Fowler's UA career began the same way her CDO career ended. As a freshman, she pitched the Wildcats to the championship game of the Women's College World Series, going 38-9 and becoming a first-team All-American.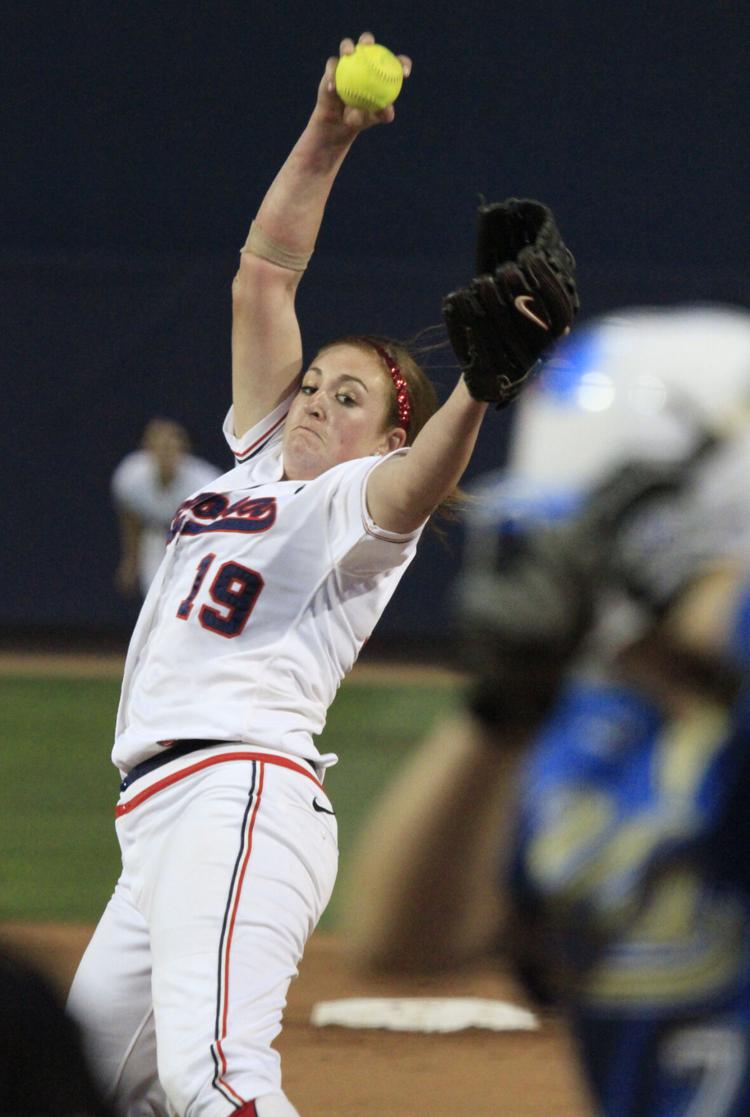 Unfortunately, a this-is-all-about-me umpire, John Kurnet, called eight illegal pitches on Fowler in a WCWS-opening victory over Tennessee. He claimed her toe left the pitching rubber a split-second too soon to be legal. He called it "leaping." Fowler had thrown an estimated 4,000 pitches that season — and double that in high school and AAU leagues — without her delivery being questioned.
Talk about bad timing. Unsure of her delivery, her confidence shaken, Fowler and the Wildcats lost the national championship game to UCLA.
After that, it got worse, if that's possible.
A year later, changing the pitching motion and the windup that made her a first-team All-American, Fowler went 26-9. That's terrific for anyone else. She was selected a second-team All-American, but in midseason she was hit in the face by a foul ball while sitting in the Wildcat dugout and suffered a concussion, limiting her participation the rest of the season.
Thereafter, she injured her forearm, pulled a hamstring muscle and subsequently required major back surgery after experiencing nine months of numbness in her leg. She redshirted in 2013 while rehabilitating her back.
Fowler attempted a comeback in 2014, but the injuries and her new delivery took a significant toll. She went 8-6 and retired from the game.
Fowler, 30, ultimately triumphed. She earned a UA degree in journalism, worked in the UA's video operations for the athletic department, worked for the Pac-12 Networks in San Francisco and has since been an analyst for ESPN and the Pac-12 Networks. In 2019, she married former UA football standout Kyle Quinn, an engineer at Raytheon.
In her combined CDO and UA career, Fowler went 199-41, a victory total and winning percentage for Tucson softball that is on a pedestal by itself.
Contact sports columnist Greg Hansen at 520-573-4362 or ghansen@tucson.com. On Twitter: @ghansen711