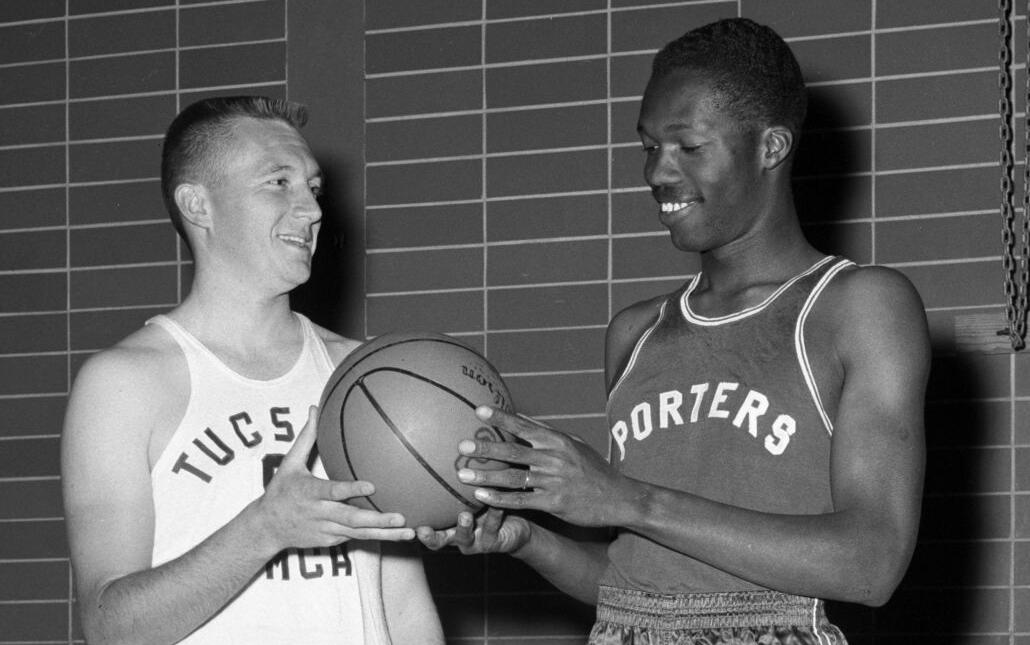 Not much seemed to intimidate Ed Nymeyer during his Hall of Fame athletic and coaching career. Not losing streaks. Not big-name opponents. Not the challenge of something different.
After his senior year at Globe High School, 1954, Nymeyer was invited to play in the state's annual North-South All-Star basketball game in Flagstaff, an event attended by about 2,000 fans.
The Class A teams — a mix of Phoenix and Tucson all-stars — were matched against the Class B all-stars, which was the remainder of the state's top players. Undaunted, Nymeyer was the game's leading scorer as the Class B all-stars won 52-36.
Nymeyer, No. 91 in our list of the Top 100 Sports Figures in Tucson history, enrolled at Arizona and became the school's career scoring leader, with 1,225 points through 1958. That didn't include his freshman season, when he led the UA freshman team in scoring.
He even tried out for the Arizona golf and football teams, although his football adventure ended because of injuries.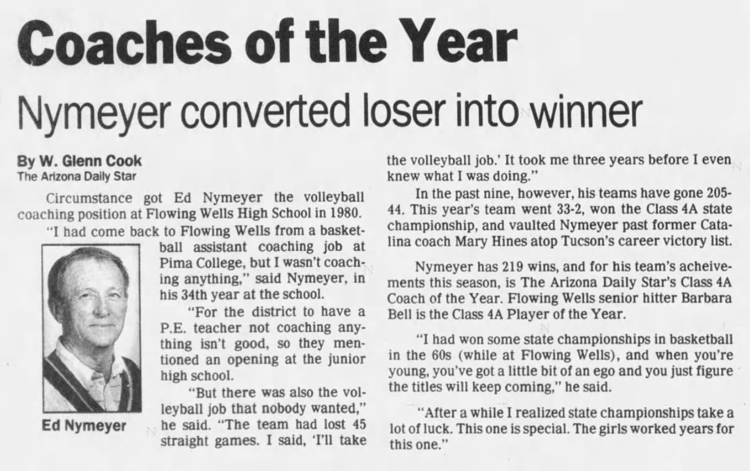 But perhaps the biggest challenge of his career came in 1980, when he was hired to coach the Flowing Wells High School volleyball team. Nymeyer built his reputation in basketball — he coached Flowing Wells to state championships in 1963 and 1968 — but he yielded that position when he left the Caballeros basketball program to be an assistant coach on the first-ever Pima College basketball team, 1973-74, an assistant to the skilled Norm Patton.
Nymeyer, who was on the faculty at Flowing Wells for 38 years, wasn't able to get his boys basketball coaching job back, so he took the girls volleyball job. His knowledge of volleyball was limited.
And then there was this: Flowing Wells had lost 45 consecutive volleyball matches.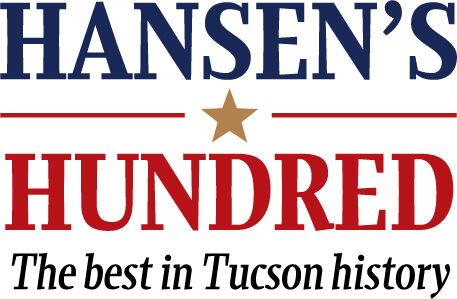 After a three-year learning curve, at 12-40, Nymeyer and the Cabs' volleyball team flourished. They went 315-76 the next 13 seasons, capped by winning the 1991 state championship. That was a near-match to his FWHS boys basketball coaching record of 340-56.
Nymeyer remains the only coach in Arizona high school history with 300 victories in two sports. As such, he has been inducted to four halls of fame:
• The Pima County Sports Hall of Fame;
• The Arizona High School Coaches Hall of Fame;
• The Flowing Wells Hall of Fame;
• The UA Sports Hall of Fame.
The son of a California couple who opened and operated an Indian Jewelry store and Curio shop in the mining town of Globe, Nymeyer was also an all-state hurdler at Globe High School. Attending Arizona instead of the offers he received from Utah and ASU, Nymeyer found his sweet spot.
"When I came to Tucson to go to college," he told the Star in 1995, "Tucson High had more students than the UA did." He made an impact as a three-time All-Border Conference basketball player.
Nymeyer might have gone to college coaching after his two state basketball championships at Flowing Wells. He was offered the head coaching job at Eastern Arizona College, but after initially accepting the job, he reconsidered. Good move. It is Tucson where the Nymeyer name gained momentum.
Nymeyer and his wife, Donna, a longtime Tucson realtor, have four children. Their oldest son, former Canyon del Oro High School basketball standout Aaron Nymeyer, is the father of Lacey Nymeyer John, who won the 2009 NCAA Woman of the Year award, took home a silver medal in the 2008 Beijing Olympics and helped Arizona win the 2008 NCAA women's swimming championship — all while winning two individual national championships herself.
Contact sports columnist Greg Hansen at 520-573-4362 or ghansen@tucson.com. On Twitter: @ghansen711