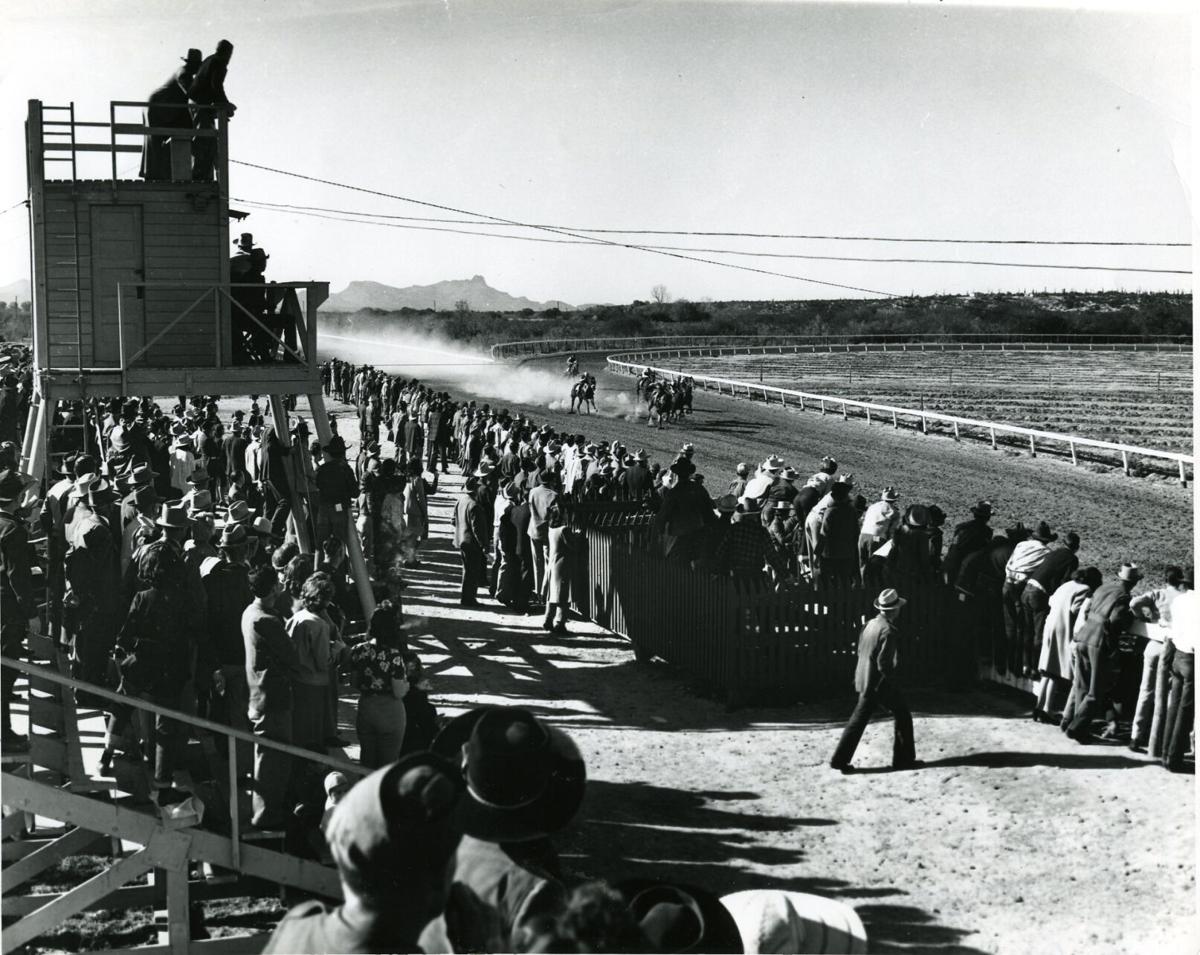 In 1941, Tucson rancher J. Rukin Jelks paid $6,000 for 60 acres at the southeast corner of what is now North First Avenue and River Road. He built a house, some horse stables and, two years later, the Rillito Racetrack.
The first horse races held at what has also been known as Rillito Downs occurred Nov. 14, 1943. A crowd of 1,500 attended. More to the point, a quarter horse named Pay Dirt won the first Class A quarter mile ever run at the new track.
By the time Jelks sold Rillito Downs 10 years later, he was paid $250,000. Weekend crowds in excess of 4,000 jammed into what used to be an old Chinese vegetable farm as Tucson became known as the birthplace of quarter horse racing.
Soon, young Nogales jockey Bob Baffert was training quarter horses there. To some degree, Baffert can thank Jefferson Rukin Jelks, son of an Arkansas cotton farmer, for becoming the most famous horse trainer in American history.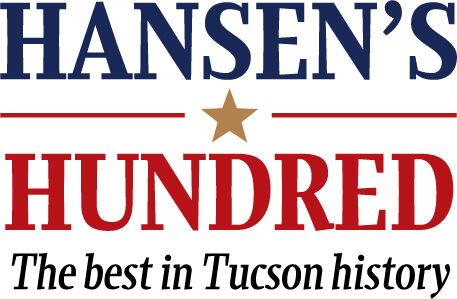 Jelks, who is No. 92 on our list of Tucson's Top 100 Sports Figures of the last 100 years, enrolled at the University of Arizona in 1921 to study animal husbandry. Why Tucson? He suffered from tuberculosis and moved to Arizona for a drier climate.
Rillito Racetrack was built on Jelks' stud farm. With the help of fellow rancher Melvin H. Haskell, Jelks created a track literally in his backyard to race his horses. The market was right; Southern Arizona ranchers had been staging horse races on Sabino Canyon Road at what became the Tack Room restaurant. But it was so far out of town that crowds were small, and what was known as the Moltacqua Tack Club was sold in 1943.
Under Jelks' guidance, the new Tucson Racing Association staged 25 racing days per year, each Sunday from November to April. They helped to create the racing industry's graded races, futurities, weighted handicaps and stakes races, all to encourage more fan interest and more betting.
It was an anything-goes scenario. Jelks and his contemporaries approved wagon races, steeplechases and even mule races. Jockeys wore western gear instead of today's strict racing uniforms.
In 1977, as horse racing in Tucson began losing interest, Jelks talked to the Star about the glory days.
"Everybody knew the horses that were running there,'' he said. "Everybody knew the owners of the horses. But Tucson was a town of 45,000 then. Now it is a city. Today nobody knows who Rukin Jelks is.''
After some down years in the 1980s, the track was opened for Pima County Fair Racing in 1988 by the Pima County Horsemen's Association. Crowds increased briefly, but for the last 25 years horse racing at Rillito has struggled.
Before he died in 1990 at age 90, Jelks put the history of Tucson horse racing in perspective, telling the Star: "The (betting) handle at Rillito is now less than $100,000 per meet. The handle at (Phoenix's) Turf Paradise is $400,000. The handle at (Southern California's) Santa Anita is $5 million. Where do you think the good horses go?"
Thanks to J. Rukin Jelks, the good horses raced in Tucson for almost 40 years.
Contact sports columnist Greg Hansen at 520-573-4362 or ghansen@tucson.com.
On Twitter: @ghansen711