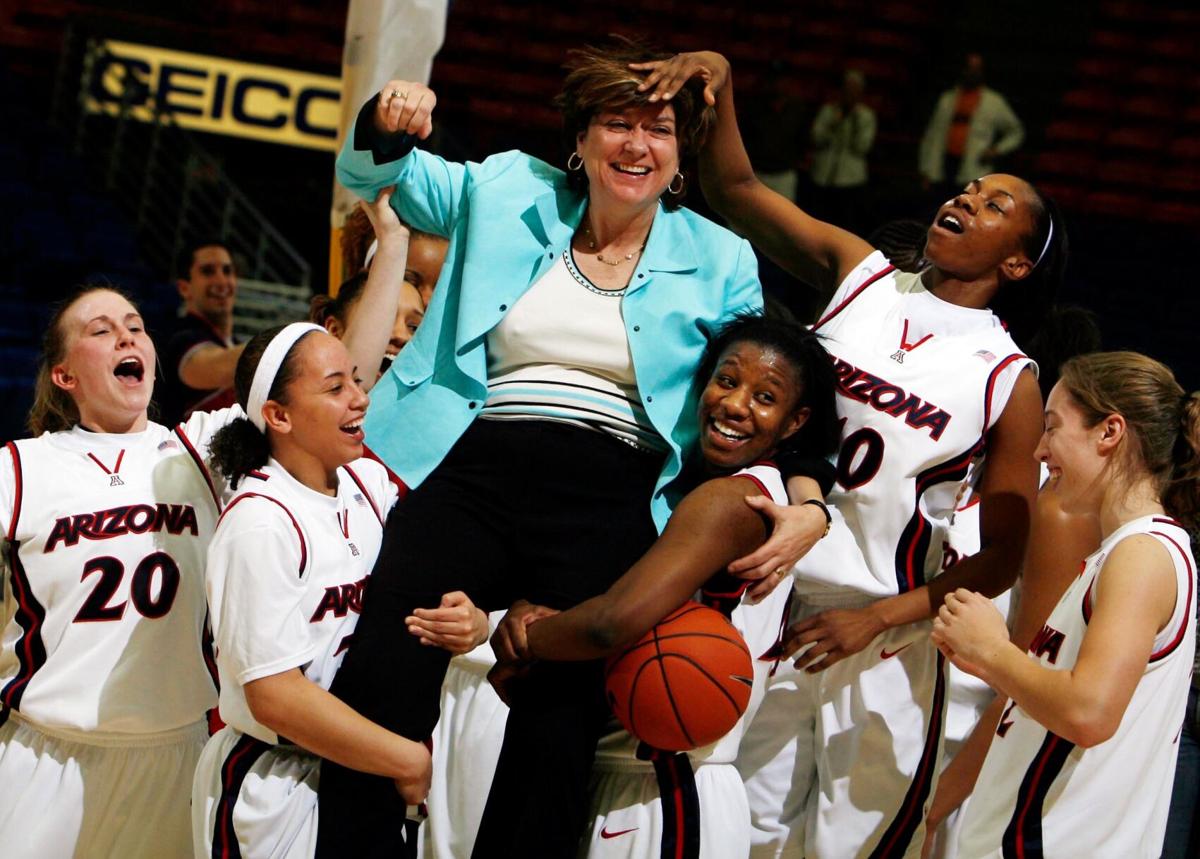 You could debate this issue for hours: Which Arizona coach, rebuilding from ground zero, inherited the most daunting challenge?
Lute Olson? Adia Barnes? Volleyball's Dave Rubio, who took charge of an 0-18 Pac-10 team in 1992? Or maybe men's tennis coach Clancy Shields?.
I'm voting for Joan Bonvicini, who is No. 94 on our list of the Top 100 Sports Figures in Tucson history.
Hired away from Top 25 power Long Beach State in the spring of 1991 where she had coached the 49ers to two Final Fours, Bonvicini was given the keys to a clunker of all clunkers.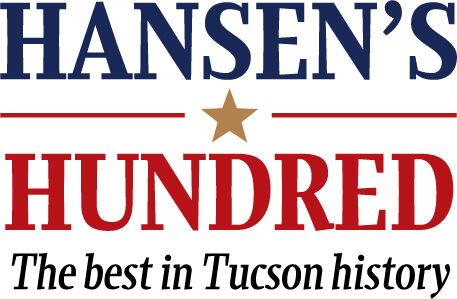 The Wildcats were coming off a 6-25 season with average home attendance of 511. She was paid the anything-but-royal sum of $75,000 to break into the league's then-thriving group of Stanford, USC, UCLA and Washington.
In the previous five seasons, Arizona had gone 18-72 in conference games.
Ever candid, Bonvicini admitted she was "starting from scratch." That was being polite.
I phoned Stanford coach Tara VanDerveer the day after Bonvicini was hired and asked if Arizona might finally break through and become relevant in women's basketball.
"It won't take Joan very long," said VanDerveer. "Having her in the league is going to make life miserable for the rest of us. She means business."
I remembered those words the magical night at McKale Center, January 1998, when VanDerveer arrived in Tucson with a 48-game winning streak against Pac-10 opponents, including a 22-game streak over Arizona.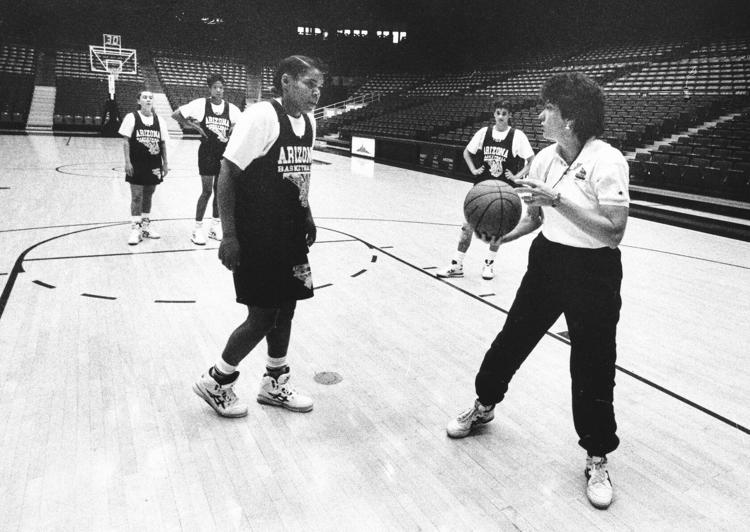 In a game for the ages, Arizona won 91-90 when Reshea Bristol buried a 3-pointer at the buzzer. More than 3,500 fans made so much noise that it sent a message to the rest of the conference. Bonvicini's Wildcats went on to play in seven NCAA tournaments over nine seasons and won the Pac-10 in 2004.
At that point, the UA awarded Bonvicini a five-year contract worth $775,000, which was above market and tangible evidence of Bonvicini's success.
Just as Arizona reached the elite level of women's college basketball and prepared to challenge for the Final Four, Tucson was devastated by the tragic death of senior Shawntinice Polk, the UA's 6-foot 5-inch star.
On a September morning in 2005, Polk died after a workout at McKale Center. The cause of death: a blood clot in her leg traveled to her lung.
At an emotional news conference a day later, Bonvicini wept. "I loved Polkey like she was my daughter," said Bonvicini. '"She was the best."
During a funeral service a few days later in Polk's hometown near Fresno, California, Bonvicini and UA president Peter Likins spoke about Polk's value to Tucson and to women's college basketball.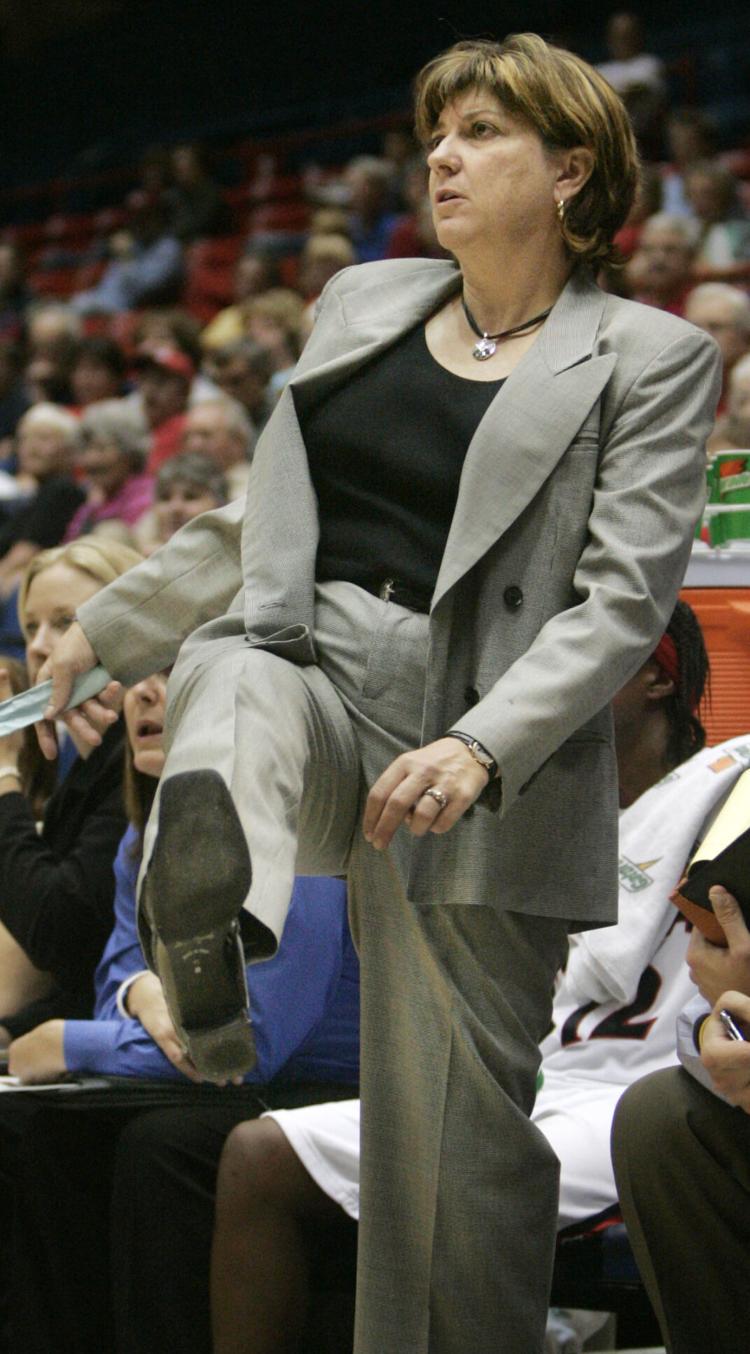 "She was one of a kind," said Likins.
Arizona's women's basketball program went into decline almost immediately, going 28-63 over three seasons. In March 2008, with a year left on her contract, Bonvicini parted ways with the university.
"I've had the highest of highs and the lowest of lows," she said.
A year later, Bonvicini became the head coach at Seattle University, leading the school's transition from Division II to Division I. In 2016, she became the 17th coach in women's basketball history to win 700 games.
She then returned to Tucson where she has become a prominent analyst for the Pac-12 Networks, continuing her mentorship with Arizona coach Adia Barnes that began 26 years ago.
Contact sports columnist Greg Hansen at 520-573-4362 or ghansen@tucson.com. On Twitter: @ghansen711