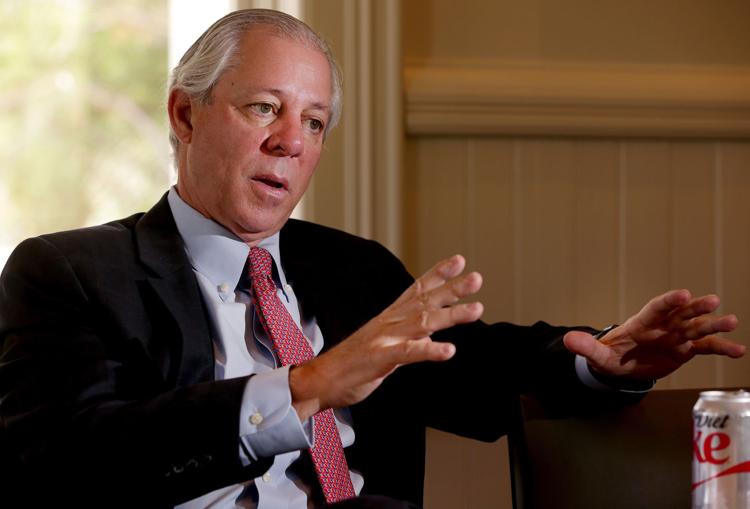 Four things are at stake in the investigation into Arizona's basketball program: Integrity, prestige, legacy and money.
If you rank them, 1 through 4, money might outrank all.
If Arizona president Robert Robbins determines that the UA cannot avoid sanctions, the quickest and cleanest route to salvage the basketball operation will be to announce an immediate and self-imposed probation and hope the NCAA buys it.
That would probably limit Arizona's time in the NCAA slammer and allow the school to start over, fully eligible to compete for the national championship in a year or two.
Such action would be at the expense of the 2017-18 season, probably the school's best chance to get to the Final Four since 2001. But it would be the most sensible move to protect Arizona's financial assets.
Ultimately, those assets will become the most important part of this situation, and far more significant to Arizona than to the other four schools involved in the FBI's sting.
According to the U.S. Department of Education, Arizona's basketball program created $21.7 million in revenue in the fiscal year 2015-16. No other school in the Pac-12 is remotely close to that figure.
UCLA had $11.3 million in revenue, followed by Oregon at $8.9 million, Colorado at $8.3 million and Cal at $8.2 million.
USC, which is also embroiled in FBI's fraud and bribery charges, generated a Pac-12-low $4.9 million in basketball revenue in 2015-16. The scandal has barely raised an eyebrow in Southern California. The Los Angeles Times' headline following the Justice Department's announcement was "Who is Tony Bland?"
Bland is the USC coach arrested Tuesday with Arizona's Book Richardson and others at Oklahoma State and Auburn.
USC's athletic department revenues for 2015-16 were $106 million. Basketball income is roughly four percent of USC's financial pie. By comparison, Arizona's basketball income from an $81 million athletic department revenue of 2015-16 is 26 percent.
Without its full (and growing) basketball revenue, Arizona would sink to the bottom of the Pac-12's fiscal standings, below Utah ($70 million) and Washington State ($71 million).
The two football-strong schools involved, Auburn and USC, last week allowed basketball coaches Bruce Pearl and Andy Enfield to speak publicly about the scandal. Predictably, both interviews were full of "no comment" replies.
Arizona is being more careful, which it must be to protect its basketball assets. Auburn, which made $92 million in football in 2015-16 against $11.6 million in basketball, has less to lose.
Arizona's high command is likely to speak as one voice only when given approval by its attorneys, and after it has carefully rehearsed its strategy.
And what will that strategy be? Protect the bottom line.