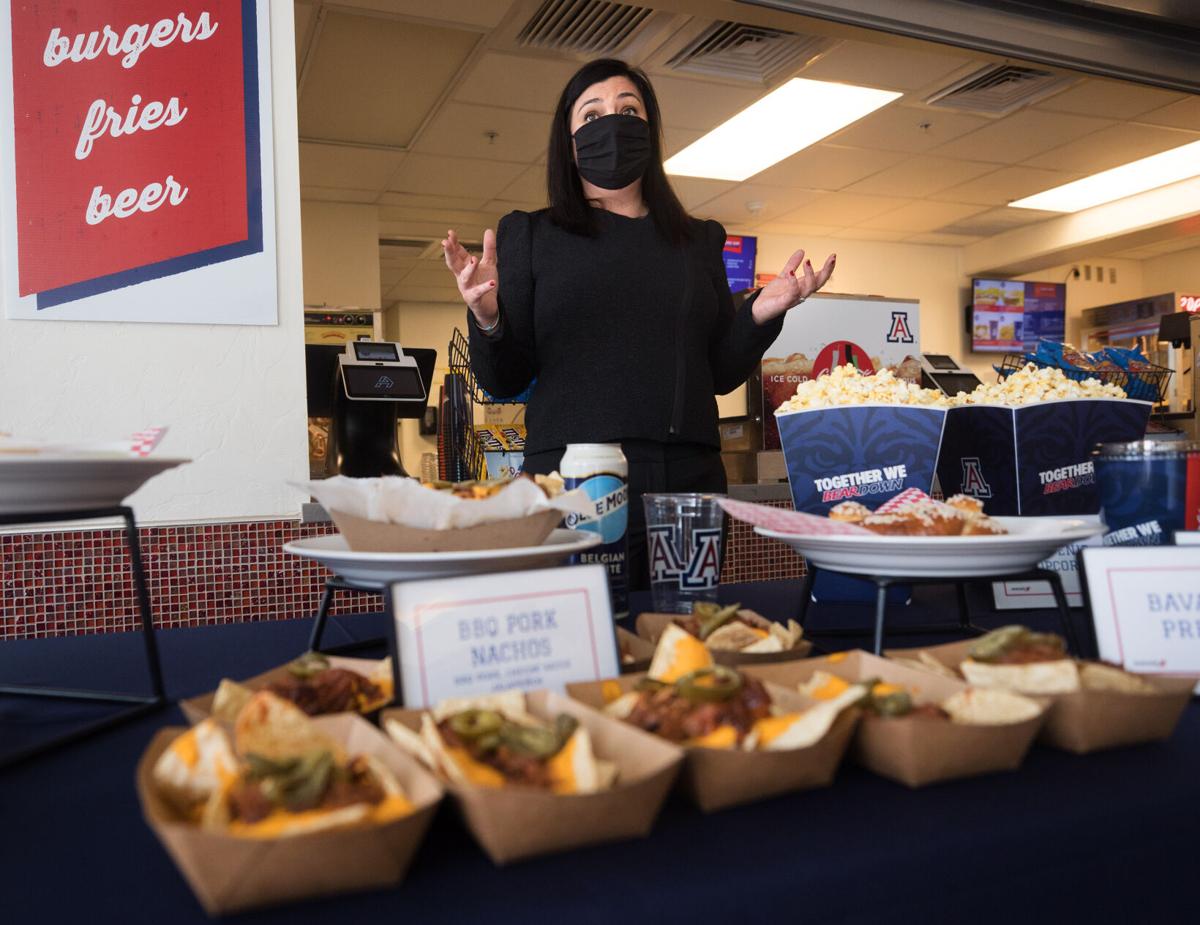 The Star's longtime columnist checks in with changes at McKale Center, new lights at Crooked Tree and explains why the UA softball team is already mashing and Steve Kerr is always evolving.
---
Wildcats' games will be touchless, cashless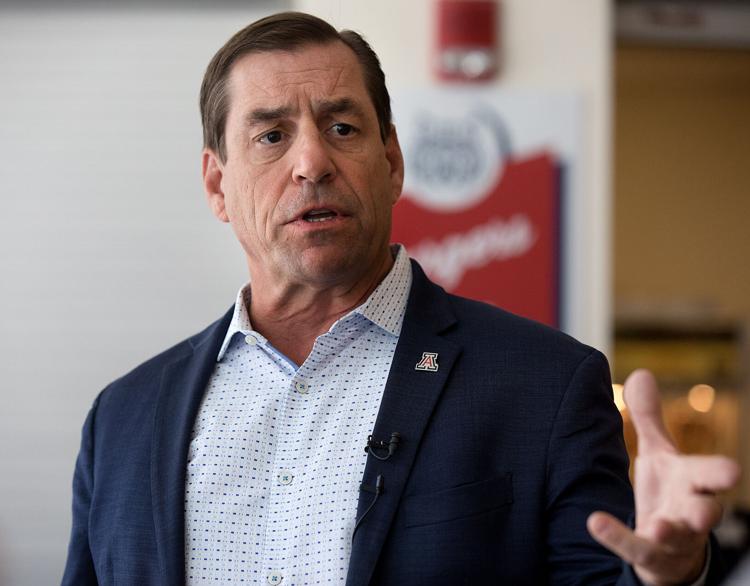 In his 4½ seasons as Arizona's athletic director, Dave Heeke has answered questions about FBI investigations, mega-million dollar buyouts to fired football coaches, bans from postseason play and the decision to spend about $50 million to improve football facilities.
Now comes a new one: Last week, Heeke held a Q&A session to discuss the purchase of hot dogs, the use of reverse ATM machines, how to use a self-checkout machine to buy a $15 beer and the issue of whether McKale Center and Arizona Stadium have enough "connectivity."
The UA experienced delays and confusion before an exhibition basketball game against Eastern New Mexico University because it implemented mobile parking procedures — no printed passes — for the first time in school history.
Heeke referred to it as a "dilemma," one of many in the first two months of the UA's athletic calendar. It has been a period in which thousands of football fans have been delayed getting into Arizona Stadium because the school now requires mobile-ticketing after decades of easily processed printed tickets.
Predictably, pushback from fans has been significant, as it has been throughout the Pac-12.
Every Pac-12 school now uses mobile ticketing for football and men's basketball. Arizona, Utah, Oregon State and UCLA are among those requiring mobile parking passes. This welcome-to-21st-century technology hit at exactly the wrong time — as Pac-12 schools intensified entry to football and basketball stadiums during a global pandemic.
If you wonder why Stanford drew just 26,410 fans at 50,000-seat Stanford Stadium for Friday's game against Utah, much of it is because it requires all fans to visit a COVID-19 tent to verify they've been vaccinated, show proof of identity and get a wristband that allows them to attend the game. Imagine the check-in lines.
Average attendance at Oregon's Autzen Stadium has dropped to 47,508 — about 11,000 below capacity — because the school also requires proof of vaccination. Arizona admits fans on what Heeke called "the honor system."
Welcome to the touchless, cashless era of college sports.
"We've gotten a feel for it now," said Heeke. "We're watching and learning. We have an abundance of staff to help those navigate through hesitancy."
He said Arizona is on the "leading edge" of tech upgrades in Pac-12 sports, a transition that has made the gameday experience sometimes unnerving for long-time fans.
On Tuesday night, Heeke and his events-management staff will stage a doubleheader at McKale Center for the first time in school history. Adia Barnes' women's basketball team will play Cal-Northridge at 5 p.m.; the men's game against NAU follows at 8:30.
Heeke said the Wildcats have sold about 8,300 men's season tickets and in excess of 5,000 women's tickets. Both audiences will be welcome to the 14,400-seat arena. Those fans should remember two things:
One, cash won't work. Two, you must have a separate ticket for each basketball game.
These changes to the gameday experience were inevitable. Heeke and UA fans have gotten past the hard part.
---
Crooked Tree adds state-of-the-art lights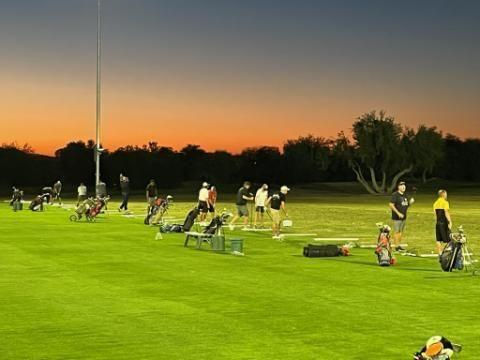 Thirty-five years after the Lee Trevino-designed Crooked Tree Golf Course opened — 18 years after Tucson golf pro Rich Mueller and golf course architect Ken Kavanaugh drove around the state seeking ideas to build a first-class practice area — one of the city's leading public golf courses has debuted its state-of-the-game driving range.
With 1994 Tucson Open champion Andrew Magee serving as a guest instructor Thursday evening, Crooked Tree's $470,000 lighting project was officially christened.
"This is just wonderful," said Magee, a four-time PGA Tour winner. "It's as good as it gets."
Tucson's Monrad Engineering Inc., installed the lights for Musco Sports Lighting, the same firm that recently reworked the lighting systems at Arizona Stadium and McKale Center.
Crooked Tree's driving range is 100 yards wide and the tee area is 60 yards deep. Mueller and his course superintendent, Joe Forden, have manicured the entire project with such commitment to excellence that it looks like a putting green. There are no bare spots or dirt, as is the case with cramped driving ranges at Tucson's city courses.
"We're open until 9:30 p.m.," said Mueller, a former Amphitheater High School and UA golfer who has leased and operated Crooked Tree since 2004. "We make sure the golf balls are new and not those that don't give you a true ball flight. We want to encourage practicing, and that's what this new facility provides. This isn't Topgolf."
On Thursday evening, the lighted driving range, putting green and chipping area was consistently being used by 20 to 30 golfers simultaneously. Quality works.
---
Al Shirley could be coach of the year, and that's saying something
If you're trying to choose a coach of the year for Tucson, 2021, the list is a long one, including UA women's basketball coach Adia Barnes, UA men's golf coach Jim Anderson, FC Tucson coach Jon Pearlman and UA men's tennis coach Clancy Shields.
At or near the top of the list is Pima College's first-year cross-country coach Al Shirley — the same Al Shirley who was an assistant football coach at Santa Rita High School 40 years ago and coached at Doolen Junior High.
A week ago, Shirley coached PCC's men's cross country team to its first ACCAC championship since 1981. Not that many were surprised. The Oro Valley resident coached Central Arizona College's men's and women's cross country teams to 13 NJCAA national championships. Shirley was inducted into the NJCAA Hall of Fame and the ACCAC Hall of Fame before agreeing to come out of retirement and coach Pima's men's and women's distance running teams for PCC track coach Chad Harrison.
Shirley, who enlisted former Marana High School and Pima College distance runner Mark Bennett to be his co-head coach, will now take the Aztecs to Richmond, Virginia, on Saturday for the national finals.
---
Wildcats a hit in 'Fall Ball'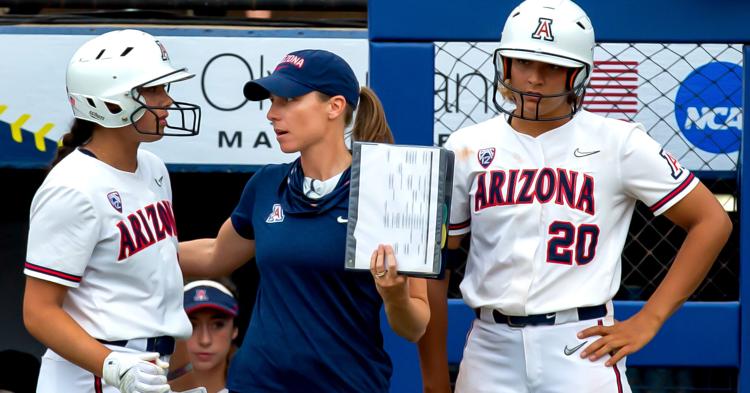 Caitlin Lowe's debut as Arizona's softball coach was a low-key, five-game event against ACCAC schools last weekend at Hillenbrand Stadium. Arizona won all five with ease, but it wasn't a useless exercise. The 1-2-3 hitters in Lowe's lineup — outfielders Janelle Meoño, Jasmine Perezchica and catcher Sharlize Palacios — combined to go 24 for 41 (that's a .585 batting average) with 25 runs scored. What's more, Palacios hit five home runs and had 15 RBIs in those five games. Even against junior college competition, it's impressive and a sign that the top of Lowe's batting order will be potent in the Pac-12. Palacios hit 19 home runs mostly as a DH last season and will be one of the most feared hitters in college softball.
---
UA golf team moves to Tucson Country Club
Arizona's men's and women's golf teams have begun the process of moving their day-to-day home to Tucson Country Club. Neither team has a home match scheduled at the Sewailo Golf Club, which has served as their home for seven years. The UA men's team will play its home tournament at the TCC in January. Laura Ianello's women's team will not play a tournament in Tucson. The UA women finished third in the uber-difficult Pac-12 Preview last week in Hawaii, a tournament that included No. 1 Stanford, No. 4 Oregon and No. 11 UCLA.
---
Maya Nnaji highlights women's team's signing class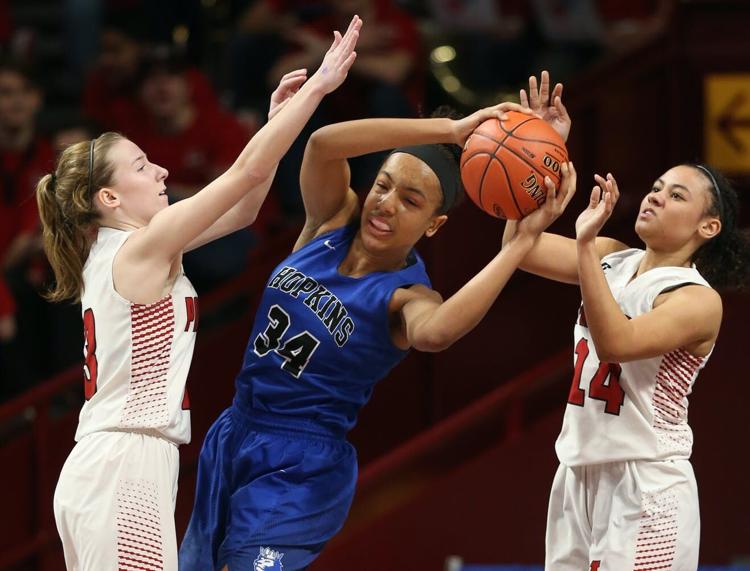 For the first time, the most attention on Arizona's fall letter-of-intent event Wednesday will be on women's basketball. The Wildcats are expected to sign top-10 prospect Maya Nnaji of Minnesota, sister of ex-Wildcat Zeke Nnaji, the 2019 Pac-12 freshman of the year. Nnaji recently told SI.com that she plans to enroll in the UA's accelerated medical program. There is another Nnaji on the horizon. Josie Nnaji, a freshman at Minnesota's Hopkins High School, projects as a top-25 player in the Class of 2025.
---
Ex-Cats playing on same German club
Rawle Alkins, who has been a central figure in the FBI and NCAA investigation into Arizona's basketball program, is playing for MHP Riesen in Ludwigsburg, Germany, this season. Alkins is averaging 15 minutes and 4.0 points per game. Among those starting ahead of the UA's Class of 2016 recruit from New York is ex-Wildcat guard Justin Simon, who ultimately transferred from Arizona to St. John's.
---
World Series games too long
For the first time in my lifetime, I didn't watch the World Series. Not a single pitch. It wasn't merely that I had little interest in the Braves or Astros, it was that Channel 11/KMSB's lingering negotiations with the DISH network blacked out Fox in Tucson, one of 64 stations in the country involved in the DISH vs. Tegna (owner of KMSB) dispute. What surprised me was that I didn't hear anyone complain. Not an email. Not a comment from a friend. Nothing. Part of it is that baseball has often become a pain to watch: Game 1 of the World Series required 4 hours and 7 minutes; Game 5 lasted exactly four hours. Compare that to Games 1 and 2 of the epic Diamondbacks-Yankees 2001 World Series. Those games were played in 2:44 and 2:35, respectively. Even the classic Game 7 of the 2001 World Series, Arizona's historic rally to beat the Yankees in the bottom of the ninth, only required 3:20. From a viewer's perspective, the game I have loved for so long is broken and too often boring.
---
My two cents: Steve Kerr continues to evolve as coach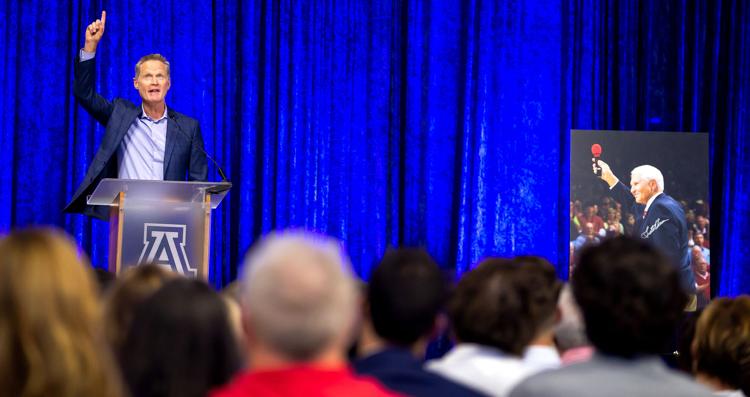 Among the many reasons Steve Kerr has become a first-ballot Hall of Fame coach for the Golden State Warriors is because he's not fixed on one style, one way to coach. He adapts to the situation.
Last week, the 1980s Arizona basketball legend told reporters that when the Warriors got off to a bad start against Charlotte, "I was pouting; my body language was terrible."
Warriors star Draymond Green got in Kerr's face and told him the "bad cop" routine was backfiring. Instead of lashing out at Green, Kerr agreed. He became a picture of positivity instead of playing the angry-coach card. The Warriors, who had the NBA's best record through Friday's games, rallied and won.
Kerr also infused his team with a new source of energy, former Oregon State guard Gary Payton II, who in Wednesday and Friday victories scored 31 points off the bench in just 34 minutes, near perfect-game performances in which Payton shot 13 of 19. Kerr signed Payton as a free agent last month and put him to work instead of burying him on the bench.
Talk about full circle. In the UA's 1987-88 Final Four season, Kerr played what Lute Olson termed "a perfect game" against Oregon State point guard Gary Payton.
On Jan. 14, 1988, Kerr shot 7 for 7 at Gill Coliseum, including 5 for 5 from 3-point distance, also making both of his free throws for 21 points. In the return game at McKale Center, Kerr scored 18 points against Payton, also forcing seven turnovers from the future NBA All-Star, whose son, GP-II, had bounced around the NBA and minor league basketball leagues for four years before Kerr found a spot for him.
Contact sports columnist Greg Hansen at 520-573-4362 or ghansen@tucson.com. On Twitter: @ghansen711