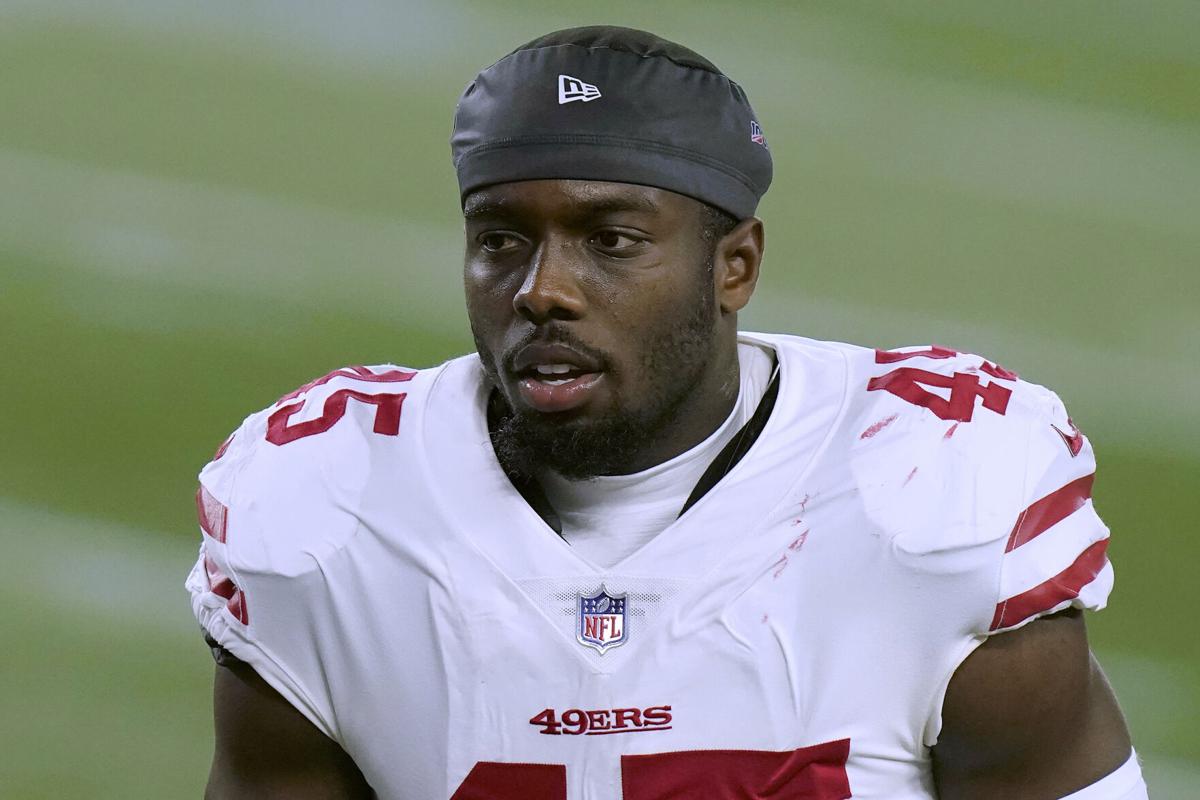 The Star's longtime columnist compares Demetrius Flannigan-Fowles' unlikely journey to the NFL to other Tucsonans. Plus, Arizona swim coach Augie Busch denies report of program facing Level I violations.
---
On Sept. 27, Demetrius Flannigan-Fowles pulled San Francisco 49ers jersey No. 45 over his head and became the 34th football player from a Tucson high school to play in an NFL game. He made two special-teams tackles that day and has been on the 49ers' active roster for the last five games.
The former Arizona defensive back — an undrafted free agent who started 36 games for the Wildcats — played at Tucson High as a sophomore and junior and sat out his senior season after transferring to Mountain View. His contract with the 49ers runs through the 2021 season.
Flannigan-Fowles is one of the more unlikely Tucsonans to reach the NFL, but he's got a long way to go to reach Leonard Thompson's level. Thompson, who graduated from Pueblo High School in 1971, has played more NFL games than any former Tucson prep ballplayer.
Unrecruited by four-year schools on a Pueblo team that went 1-9 — he was merely an honorable-mention pick on the Star's 1970 All-City team behind future college players Mike Dawson, Mark Simon, Derral Davis, Jinx Johnson, Paul Schmidt, Tom Arneson, Kelly Langford and Allistare Heartfield — Thompson was a walk-on at Arizona Western College.
In 1972, he caught a game-winning touchdown pass on a fake punt to help give AWC the junior college national championship in the El Toro Bowl. He was soon discovered by Oklahoma State, who offered Thompson a scholarship, where he caught 90 passes and was drafted in the eighth round by the Detroit Lions in 1975.
His NFL career was stellar. Thompson caught 277 passes for 35 touchdowns and 4,682 yards. He was a formidable special teams player, recovering 10 punts.
He played all 12 of his NFL seasons with the Lions, enduring three knee surgeries, before retiring in 1988. Thompson moved to Phoenix and entered private business. His daughter, Evin Thompson, became a track and field standout at Maryvale High School, finishing second in the state in the shot put.
Now 68, Thompson is retired and lives in Scottsdale. Here is the list of Tucsonans who have played in the NFL, listed in order in number of NFL games played:
175: Thompson, WR, Pueblo High School, 82 starts in 12 years.
155: John Fina, OL, Salpointe Catholic High School, 131 starts in 11 years.
145: Michael Bates, ST, Amphi High School, one start in 10 years.
129: Brooks Reed, DE, Sabino High School, 86 starts in nine years.
128: Vance Johnson, WR, Cholla High School, 83 starts in 10 years.
127: Mark Arneson, LB, Palo Verde High School, 104 starts in nine years.
124: Riki Ellison, LB, Amphi High School, 119 starts in nine years.
113: Dawson, DL, Tucson High, 90 starts in nine years.
104: Rodney Peete, QB, Sahuaro High School, 87 starts in 15 years.
98: Mario Bates, RB, Amphi High School, 43 starts in seven years.
90: Rich Griffith, TE, Catalina High School, 19 starts in seven years.
83: Sean Harris, LB Tucson High, 38 starts in seven years.
79: Paul Robinson, RB, Marana High School, 58 starts in six years.
77: Frank Garcia, P, Salpointe Catholic High School, 77 starts in six years.
71: Sam Merriman, LB, Amphi High School, one start in five years.
68: Fred Enke, QB, Tucson High School, 25 starts in seven years.
68: Blake Martinez, LB, Canyon del Oro High School, 64 starts in five years.
65: Mike Scurlock, DB, Cholla High School, one start in five years.
55: Harry Holt, TE, Sunnyside High School, 24 starts in five years.
45: John Mistler, WR, Sahuaro High School, nine starts in four years.
38: Cole Ford, K, Sabino High School, 33 starts in four years.
37: Ka'Deem Carey, RB, Canyon del Oro High School, one start in three years.
33: Jim Arneson, OL, Palo Verde High School, three starts in three years.
28: Jeff Kiewel, OL, Sabino High School, nine starts in two years.
27: Levi Wallace, DB, Tucson High, 27 starts in three years.
25: Sonny Campbell, RB, Marana High School, one start in two years.
17: Jeff Colter, RB, Amphi High School, no starts in two years.
10: Kevin Thomas, OL, Canyon del Oro High School, no starts in one year.
8: Steve McLaughlin, K, Sahuaro High School, eight starts in one year.
5: Flannigan-Fowles, LB, Tucson High/Mountain View High School, no starts in one year.
3: David Adams, RB, Sunnyside High School, no starts in one year.
3: George Duarte, DB, Sunnyside High School, no starts in one year.
1: Michael Smith, RB, Sunnyside High School, no starts in one year.
1: Donovan Olumba, WR, Salpointe Catholic High School, no starts in one year.
Martinez and Wallace are still active.
---
Mike Candrea's coaching tree continues to flourish
In more than 30 years as Arizona's softball coach, Mike Candrea has helped to develop so many coaches that it's difficult to keep track of the when-and-where data.
Jody Miller Pruitt has been a state championship coach at Peoria's Sunrise Mountain High School. Lisa Bernstein has been the head coach at Minnesota. Lety Pineda Boutte coached Division III Washington University of St. Louis to 351 victories. Kristie Fox is the head coach at UNLV. Rebekah Quiroz is the head coach at Pima College and Debby Day is the head coach at Cal Lutheran. Stacy Iveson coached Pima College and Yavapai College to four NJCAA national titles.
Then there is a long list of ex-Wildcats who have been part of Candrea's UA staffs: Amy Chellevold, Nancy Evans, Taryne Mowatt, Caitlin Lowe and Alicia Hollowell Dunn.
Last week, another branch of Candrea's coaching tree grew impressively. Salpointe Catholic High School grad Tairia Mims Flowers became the head coach at Loyola Marymount. Although Flowers chose to play at UCLA instead of Arizona, she was a valuable member of Candrea's 2004 Athens Olympic gold medal team, and also a starter on Candrea's silver-medal winning Beijing Olympic team of 2008.
At LMU, Flowers replaces Sami Strinz-Ward, who was recently hired as the head coach at Texas Tech. Before leaving for LMU, Flowers won 259 games against Division I competition as the head coach at Cal State Northridge, helping the Matadors to the 2015 NCAA Tournament.
---
Ex-Wildcat Scooby Wright starts fighting career
Six years after he was a consensus All-American linebacker at Arizona, Scooby Wright has apparently begun a new career path: he fought his first MMA fight — kickboxing — last week. He won. Wright, 26, tweeted: "So this was fun." Wright, a seventh-round pick of the Cleveland Browns in 2016, played 13 NFL games, all for the Arizona Cardinals, and has played in the AFL and XFL. He's a tough guy, about the last person I'd want to engage in kickboxing.
---
White Sox's latest manager hire hits close to home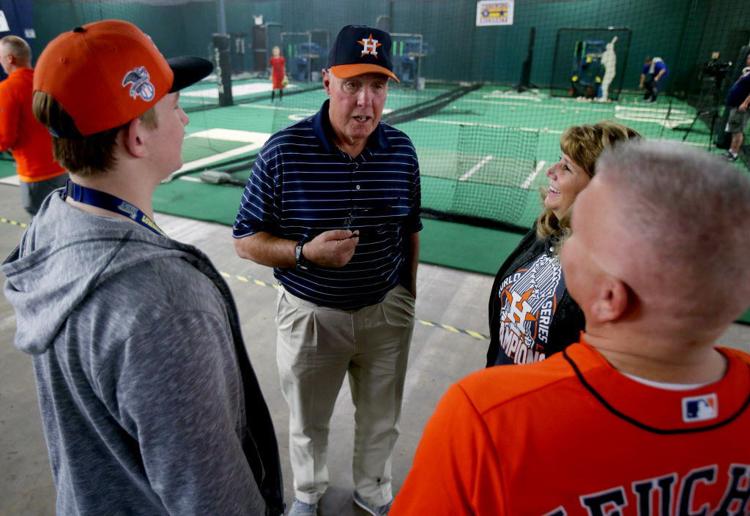 Tony LaRussa, 76, will be the manager of the Chicago White Sox in 2021. That raised eyebrows in the MLB community last week, but it's not much different than Tucsonan Brent Strom, who turned 72 last month, remaining as the pitching coach of the Houston Astros. Strom is considered one of the best in the business and has been a big part of Houston's rise to prominence since he was hired in 2014. Strom, who won 11 games for the 1980 Tucson Toros and was the Toros' pitching coach during their epic 1991 Pacific Coast League championship season, has been able to blend his old-school ideas with new-age baseball analytics.
---
Hillenbrand opens doors for Olympic training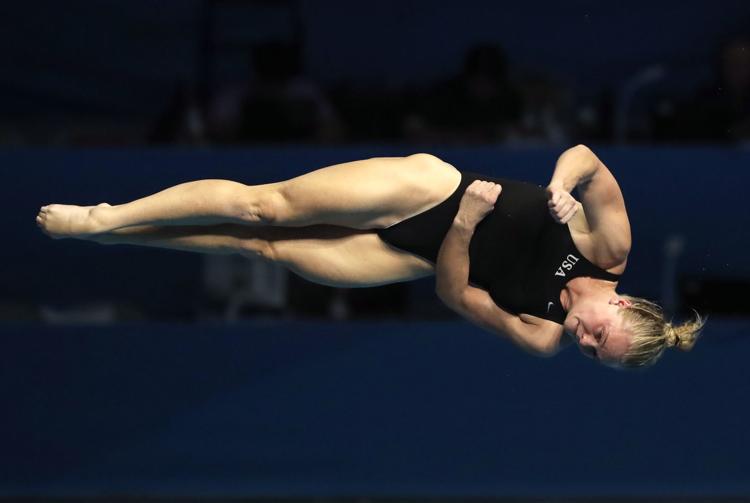 Tucsonan Delaney Schnell, who won a bronze medal in platform diving in the 2019 World Championships, was expected to be Team USA's key platform diver at the 2020 Tokyo Olympics, which have been pushed back to the summer of 2021. There are only 60 or 70 diving facilities in America equipped with 10-meter (32-foot) platform diving equipment, including the UA's Hillenbrand Aquatics Center. But Hillenbrand and most others were closed for almost five months, and Schnell was unable to work at her craft. But USA Diving last week announced that Schnell has been able to return to regular training at Hillenbrand, where she has begun working toward a December FINA World Cup trials competition in North Carolina. Before that, Schnell — who has two years of eligibility remaining at Arizona — is expected to train in Indiana with her synchronized platform partner, Indiana Hoosiers freshman Tarrin Gilliland.
---
Arizona Bowl announces plan for game despite other bowl cancelations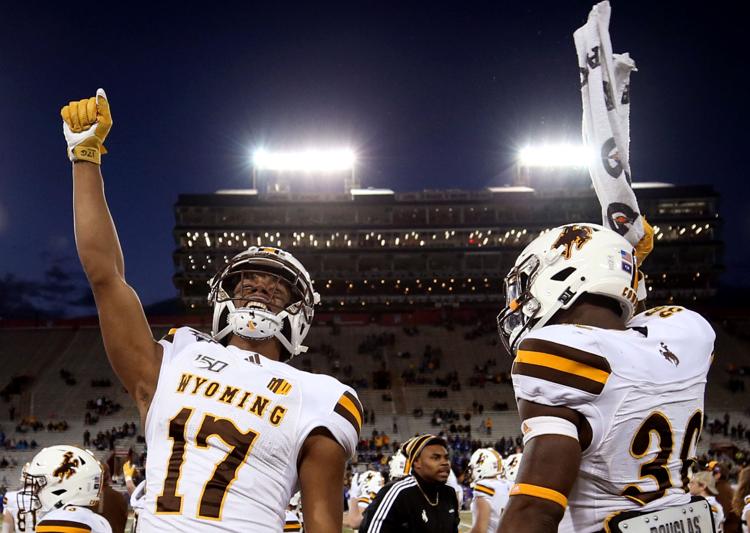 The Arizona Bowl will be one of 37 bowl games played this year. So far. The Pac-12-connected Redbox Bowl in San Francisco and the Holiday Bowl in San Diego will not be played this year. Kickoff will be at 2 p.m. at Arizona Stadium on New Year's Eve, a Thursday.
The TV competition on New Year's Eve includes the Auto Zone Liberty Bowl in Memphis, which will be broadcast on ESPN at the same time as the CBS Sports Network broadcast of the Arizona Bowl. The Tony the Tiger Sun Bowl in El Paso will kick off at noon the same day. One potential confusing part of the 2020 bowl situation: The Phoenix bowl game previously known as the Cactus Bowl, the Motel 6 Bowl, the Ticket City Bowl, the Buffalo Wild Wings Bowl and the Cheez-It Bowl will now be called the Guaranteed Rate Bowl. Welcome to college football, 2020.
---
Ex-Wildcat Dave Hirsch leaves Pac-12 post
Dave Hirsch was a baseball player at Arizona, a shortstop on Jerry Kindall's teams of the mid-1980s who went on to become Lute Olson's lead media relations operative in the early 1990s. Hirsch proved to be so capable in working with local, conference and national reporters and broadcasters that the Pac-12 hired him in 1995.
He was groomed by the Pac-12's Jim Muldoon, a legendary and respected figure — a people person — who operated the league's media relations department for a quarter century. Unfortunately, when Larry Scott took charge as Pac-12 commissioner in 2009, he pushed Muldoon into retirement and hired his own people.
One of the old-school survivors was Hirsch, a Phoenix native who has become a latter-day Muldoon: a welcome and competent face in the oft-bungling, Scott-inspired corporate nature of Pac-12 sports.
Last week, Scott negotiated a separation agreement and, after 25 years, Hirsch has left the league and his job as vice president of communications.
It's another in what seems to be a never-ending series of gaffes by Scott, who should've begun his negotiations with Hirsch by saying, "What can we do to keep you?"
As the league lost its long-time connection to the media world last week, it did announce it has reached agreement with Pacific Seafood to be its "official meat and seafood provider."
---
My two cents: Augie Busch refutes report that says swimming program is facing Level 1 allegations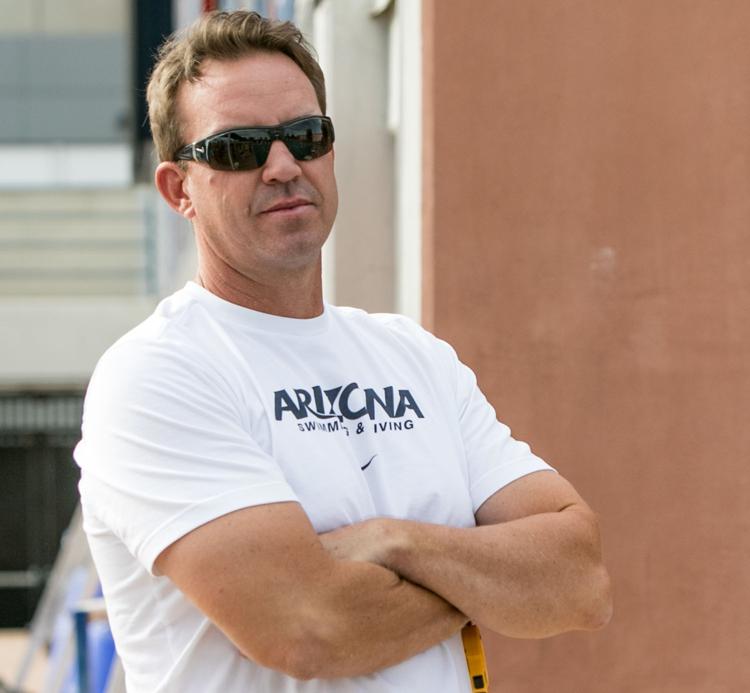 In its story on the NCAA Notice of Allegations, The Athletic reported that Arizona swimming coach Augie Busch and his program received Level 1 allegations.
Although the UA and its compliance department prohibit Busch from speaking publicly about the allegations and will not released the NOI to the public, he contends that the report is wrong and the swimming program is not facing Level 1 allegations.
That's a significant difference. It's like the difference between getting a DUI and a speeding ticket.
Hired in the summer of 2018, Busch inherited a program that was already on an NCAA probation through January 2021 for issues related to former UA diving coach Omar Ojeda. The new violation also involves the diving program.
As he attempts to rebuild the once-grand UA swimming program, the last thing Busch needs is for his reputation to be needlessly trashed.
In Busch's 17-year career — as an assistant coach at Arizona and as the head coach at Virginia and Houston — he has been an exemplary model of doing the right thing, the kind of man you'd want your daughter or son to have as a coach.
Contact sports columnist Greg Hansen at 520-573-4362 or ghansen@tucson.com. On Twitter: @ghansen711