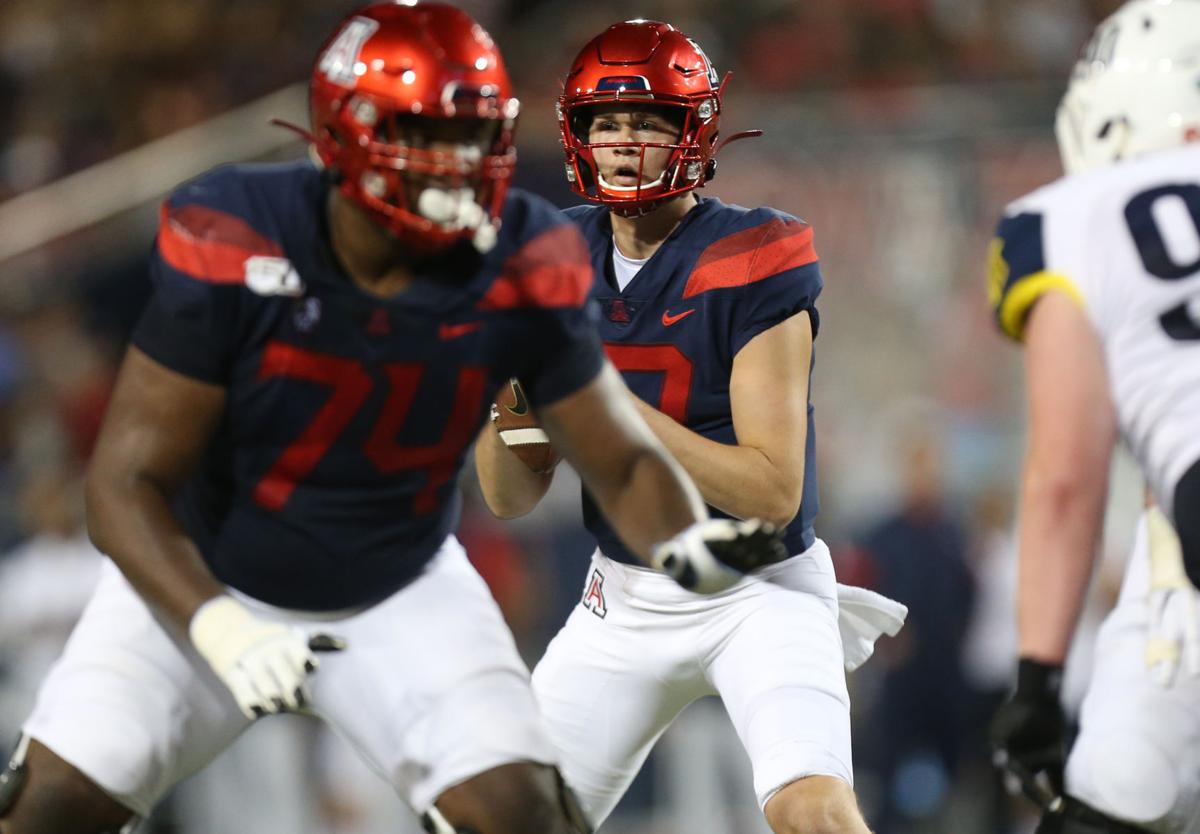 The Star sports columnist breaks down four important steps to Arizona's 2020 football season, highlights Jared Oliva's debut and remembers the anniversary of when the Arizona Wildcats basketball program was the center of an FBI investigation. 
---
Four things about Arizona's return to college football:
1. Quidel's rapid-response-testing is a game-changer. It is the only reason the Pac-12 was able to restore a partial fall football season.
At first, Quidel's antigen testing sounded like the financial bargain of a lifetime: about $22 a day, per kit, to test college football players. But that's just the tip of it. The kit simply allows one to be tested for COVID-19. Then comes the purchase of a device that operates the tests. Then comes the hiring of personnel to actually produce the tests, followed by the hiring of personnel to collect the tests.
The $22 per day tag sounds reasonable, but Arizona's football testing will involve close to 125 players and staff per day. That's about $2,700 per day. At six times per week, that's close to $16,000 per week. Over 10 weeks, it's $160,000. And that doesn't include the daily antigen testing of UA men's and women's basketball players and staff.
Add the manpower necessary to operate the antigen testing and it could surpass $250,000 per school by Thanksgiving.
But it's worth it because Pac-12 schools are likely to realize $20 million each from football media rights and another $5 million from the College Football Playoff, and, foremost, it is the best way known to prevent transmission of COVID-19 under the watch of college athletic departments.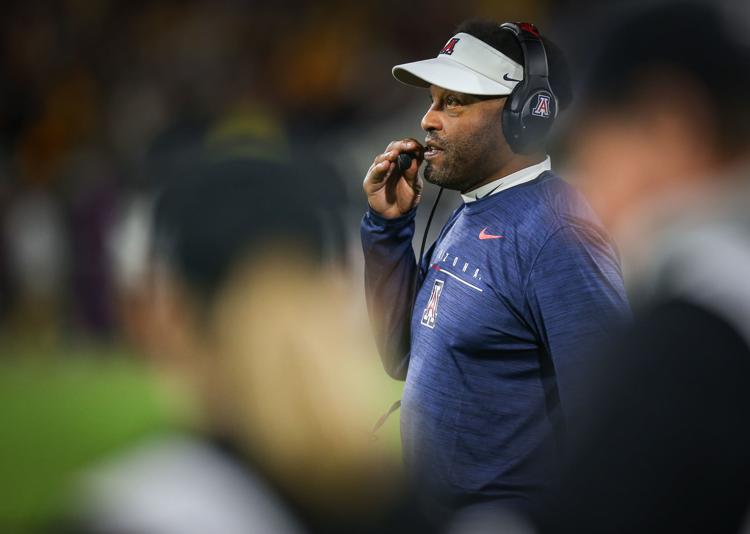 2. Don't expect the Pac-12 to plug in a quickie non-conference game if a league partner is struck by a coronavirus outbreak and has to withdraw from a week or two of activity. Many other conferences do not plan to test players five or six days a week. Some test just three days a week. The key issue is that the teams you play have to protect you as much as you protect yourself.
That's why I don't think there will be much of a push to play non-conference basketball games, unless it can be arranged in a "bubble" setting for a group tournament at which the TV people — or the sponsor — agrees to pay to test all players every day. If an opponent infects your team with COVID-19, you are hosed.
3. It is sometimes head-shaking that college athletic departments have been so intent to run football and basketball schedules in the middle of a global pandemic, especially when cases are rising on Pac-12 campuses.
But other than shuttering each athletic department and eliminating jobs of thousands of athletic department employees, the league is betting on medical science to eliminate much of the risk.
One of those on the front lines of eliminating risk is Dr. Michael Badowski, an associate research scientist in the UA's Biorepository laboratory.
Badowski has roots in the UA football department. After graduating from Wickenburg High School in 1984, Badowski enrolled at Arizona as a media arts major. He soon got a job as a videographer, working for Arizona football coaches Larry Smith and Dick Tomey, filming practices that UA coaches examined to help decide personnel issues.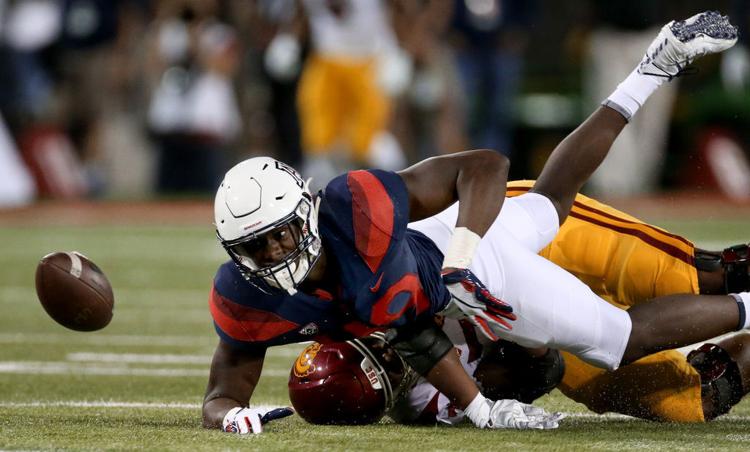 In April, Badowski told the Star: "There is no margin for error here. The stakes are too high; humanity won't allow it. Getting it right every time is important."
Talk about an American success story: Badowski began his career as a photographer for the Wickenburg Sun newspaper.
4. Sometime this week, the Pac-12 is expected to reveal the seven-game football schedules for each team. Don't expect it to be a work of art. Those schools who are sentenced to four road games won't be happy; the risk of flying to an extra city and spending four nights in hotels — not to mention the travel expenses — are no longer just part of the game.
But this is no time to complain about (a) cold weather night games in Salt Lake City or Boulder, Colorado; (b) a long-feared 9 a.m. kickoff for TV purposes; or (c) being assigned to play at divisional crossover game against Washington instead of Oregon State.
Arizona's personnel is such that the Wildcats could finish 0-7. It isn't likely to matter as much in 2020 as it did when the Wildcats went 0-7 to finish the 2019 season. Ultimately, there will be little relevance to the 2020 Pac-12 football season.
On Friday, Arizona athletic director Dave Heeke nailed it when he said "this will be a multi-year dilemma."
He wasn't talking about wins and losses. He was talking about the day-to-day life of college athletics in a global pandemic.
---
Two Tucson athletes honored in Dallas
In recent days, former Canyon del Oro High School and UA baseball player Russ Brown and ex-Santa Rita High School golfer Tony Martinez were honored in Texas for their career successes.
Brown, twice an all-city baseball player at CDO who hit .430 for the Dorados' 1994 state championship team, was selected for the seventh time as one of Dallas' "Super Lawyers" of 2020. After his baseball days ended, Brown earned his law degree and founded Dallas' Brown Fox law firm, one that specializes in labor and employment. That's quite a step up by the CDO leadoff hitter who stole a still-standing school-record 32 bases in 1993.
Martinez became one of Tucson's top junior golfers of the 1980s, starting in the profession working on the range and in the pro shop at Fred Enke Golf Course. He is now on the PGA of America Board of Directors and was spotlighted by the PGA last week was part of Hispanic Heritage Month.
Martinez, who graduated from Grand Canyon University in 1991, is the director of golf at Dallas' Keeton Park Golf Course and founded his own company — Generation Golf LLC — which owns and operates Rolling Hills Golf Course on Tucson's east side. He also owns Tony Martinez Golf Management.
---
Ex-Wildcat Jared Oliva's big-league debut made dad proud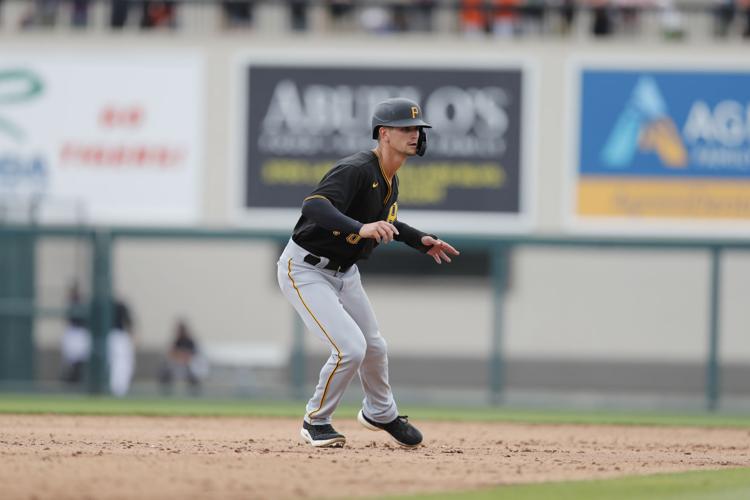 When Arizona 2017 All-Pac-12 outfielder Jared Oliva — a former walk-on — made his big-league debut for the Pittsburgh Pirates last week, there couldn't have been a more proud father than David Oliva. In the 1970s and 1980s, David Oliva and his brother, Steven, were standout baseball players in the Los Angeles area.
David was an all-conference player at Santa Clara who was drafted by Cleveland and played five years and 370 minor-league games before leaving the game. He is now a lieutenant in the Los Angeles County Sheriff's Department. Steven Oliva was drafted by Atlanta in 1974 and played four years and 197 minor-league games before retiring and going into private business. Now, 40 years after the Oliva brothers' dream of playing in the big leagues ended, they were able to watch Jared to start four games and get his first MLB hit last week for the Pirates.
---
PGA superstar, son of ex-UA golfer wins U.S. Open
When Bryson DeChambeau won the U.S. Open last week, it brought back memories to the Tucson golf community. His father, John DeChambeau, was a UA golfer in the late 1970s who upon graduation was employed as an assistant pro at Skyline Country Club and Tucson National. Jon DeChambeau's big moment in golf came in 1983 when, working part time at Skyline, he entered the Monday qualifier for the Phoenix Open. He shot 64 to get one of three spots from a field of 156 golfers. He missed the cut at the Phoenix Open, but played in a group with Nick Faldo in the first round and beat him, 75-77. Jon DeChambeau later moved to the Fresno, California, area, where Bryson became something of a golf prodigy before reaching the PGA Tour.
---
Several swimmers with Tucson ties return to competition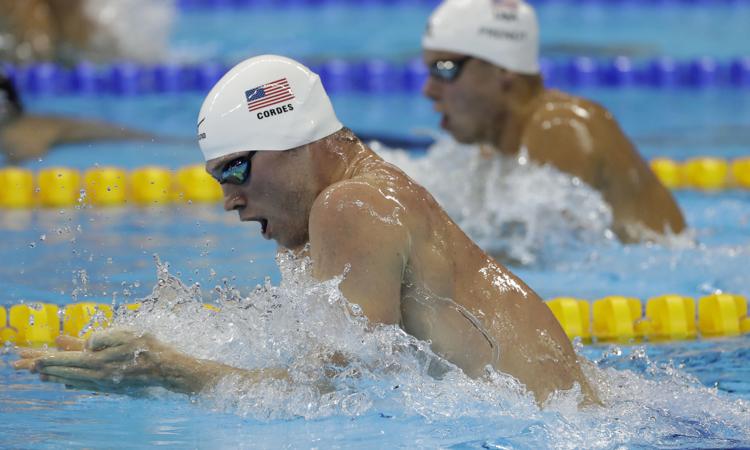 Six Tucson-based swimmers who were on track to make the 2020 Tokyo Olympics were unable to swim competitively for most of the summer. All six are scheduled to return to international competition next month in Budapest, Hungary, as part of the International Swimming League.
Former UA All-Americans Margo Geer, Kevin Cordes, Katrina Konopka and Giles Smith were signed by ISL teams last week. Longtime Tucsonan Matt Grevers, a multiple Olympic gold medalist, signed with ISL's Energy Standard team of Paris and, at 35, is giving the rescheduled 2021 Tokyo Olympics his best effort. Leah Smith, one of America's leading female swimmers, moved to Tucson to train with Arizona coach Augie Busch. Smith signed to swim for the Tokyo Frog Kings for what is scheduled to be five meets starting next month in Hungary.
---
Pima County Sports Hall of Fame ceremony postponed until 2021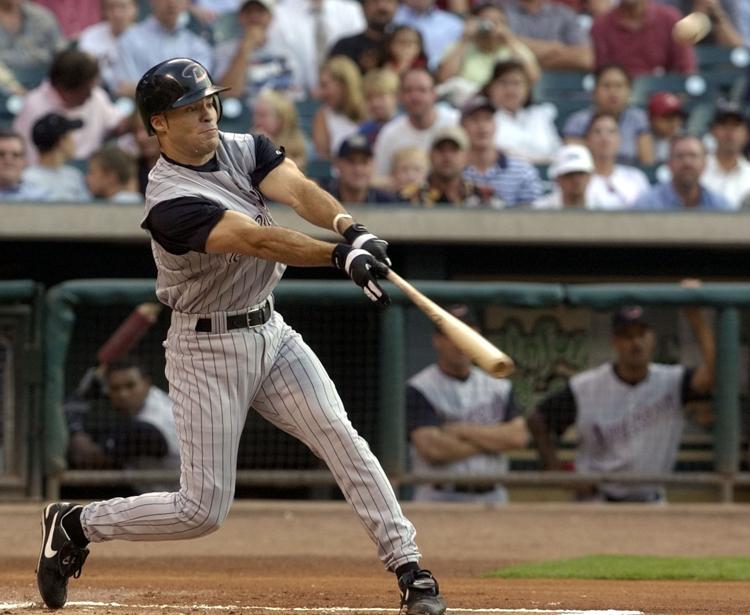 Pat Darcy, president of the Pima County Sports Hall of Fame, hoped to preside over the 31st PCSHOF induction ceremonies on Nov. 1. But Darcy has announced that the Class of 2020's induction will be postponed to 2021. The 2020 class includes former major-league ballplayers Scott Hairston and Brian Anderson of Canyon del Oro High School and Olympic swimming medalist Caitlin Leverenz, an NCAA champion for the Cal Golden Bears.
---
Palo Verde legend passes away
Sad to hear that long-time Palo Verde High School cross country and track coach Russ Mead died last week. He was 77. Mead coached at PVHS for 30 years before retiring in 2010. He was a big figure at Palo Verde, a bow-tie-wearing, old-school math teacher who coached a numbers-challenged program for years, making the most of limited resources. An Oregon grad, Mead moved to Tucson in 1974 and made it home.
---
Arizona IFL teams share same media relations director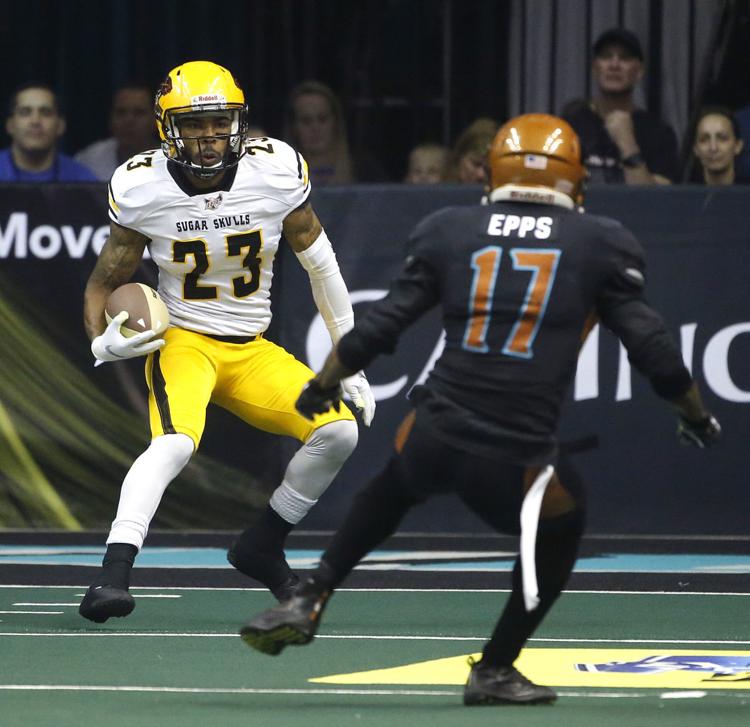 How times have changed during COVID-19: The Tucson Sugar Skulls, whose 2020 season was canceled, now employ Steven Cusumano as their director of media and public relations. But Cusumano will also serve in the same position for the rival Arizona Rattlers, coached by Sugar Skulls co-owner Kevin Guy. Said Cusumano: "As we've seen first-hand this year, the landscape in sports media and business is constantly changing to acclimate to new and unforeseen circumstances. As a result, professional sports organizations have adapted to the times by consolidating appropriate positions, such as this particular one with the Tucson Sugar Skulls and the Arizona Rattlers." Call it the new normal.
---
Basketball recruiting rankings flawed
As the NBA Miami Heat reached the finals of the Eastern Conference playoffs, rookie Tyler Herro, who played at Kentucky for one season, put himself on the map by scoring 37 points in a victory over the Celtics.
Herro was ranked No. 36 nationally by Rivals.com in the Class of 2018. In retrospect, those rankings were a bit flawed, as they usually are. Six Pac-12 players were ranked above Herro in '18. Here's how those six have fared:
No. 4: Bol Bol, Oregon. The 7-footer has played in seven NBA games after an injury-filled year with the Ducks.
No. 12: Jordan Brown, Arizona. After mostly sitting on the bench at Nevada in 2018, the 6-foot 11-inch Brown transferred to UA and hopes to be a factor for the Wildcats this season.
No. 16: Kevin Porter, USC. After a modest freshman season, Porter was drafted No. 30 overall and has started three NBA games.
No. 25: Louis King, Oregon. Undrafted after an unspectacular freshman season with the Ducks, King has played in 10 NBA games.
No. 28: Moses Brown, UCLA. Undrafted out of UCLA, Brown, a center, has played in nine NBA games.
No. 34: Brandon Williams, Arizona. After two mostly injury-scarred years at UA, Williams left Tucson and is not part of any pro team.
---
My two cents: Three years later, investigation into UA program continues to 'plod along'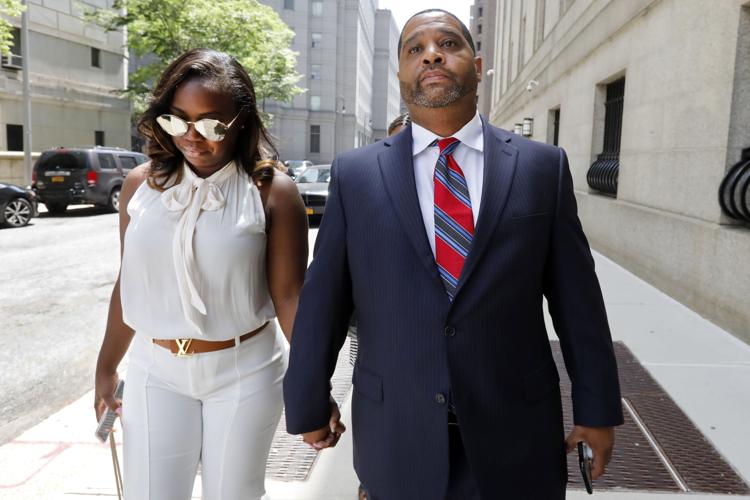 It was three years ago — Sept. 26, 2017 — that FBI agents raided the homes of UA basketball coach Sean Miller and assistant coach Book Richardson at 6 a.m. and began what has always struck me as a flawed, incomplete and almost amateurish investigation into alleged corruption of college basketball.
What's happening? Is the investigation done and gone? UA athletic director Dave Heeke recently told me that he is uncertain of a closure.
"That thing has just continued to plod along," he said.
Richardson, now living in New York as director of operations/coach for the New York Gauchos' AAU organization, will make his return to Arizona later this year. He is co-director of the high-profile West Coast Elite 100 weekend, Nov. 20-22 at the Kroc Center in Phoenix. More than 300 college basketball coaches are expected to live stream the event at which many of the nation's four-and five-star prospects will be showcased.
A few weeks ago, Richardson retweeted this message: "Nothing is stronger than a broken man trying to rebuild himself."
In his position with the Gauchos and West Coast Elite, Richardson is a good example of making the best of his second chance at a basketball career.
Contact sports columnist Greg Hansen at 520-573-4362 or ghansen@tucson.com. On Twitter: @ghansen711
Be the first to know
Get local news delivered to your inbox!