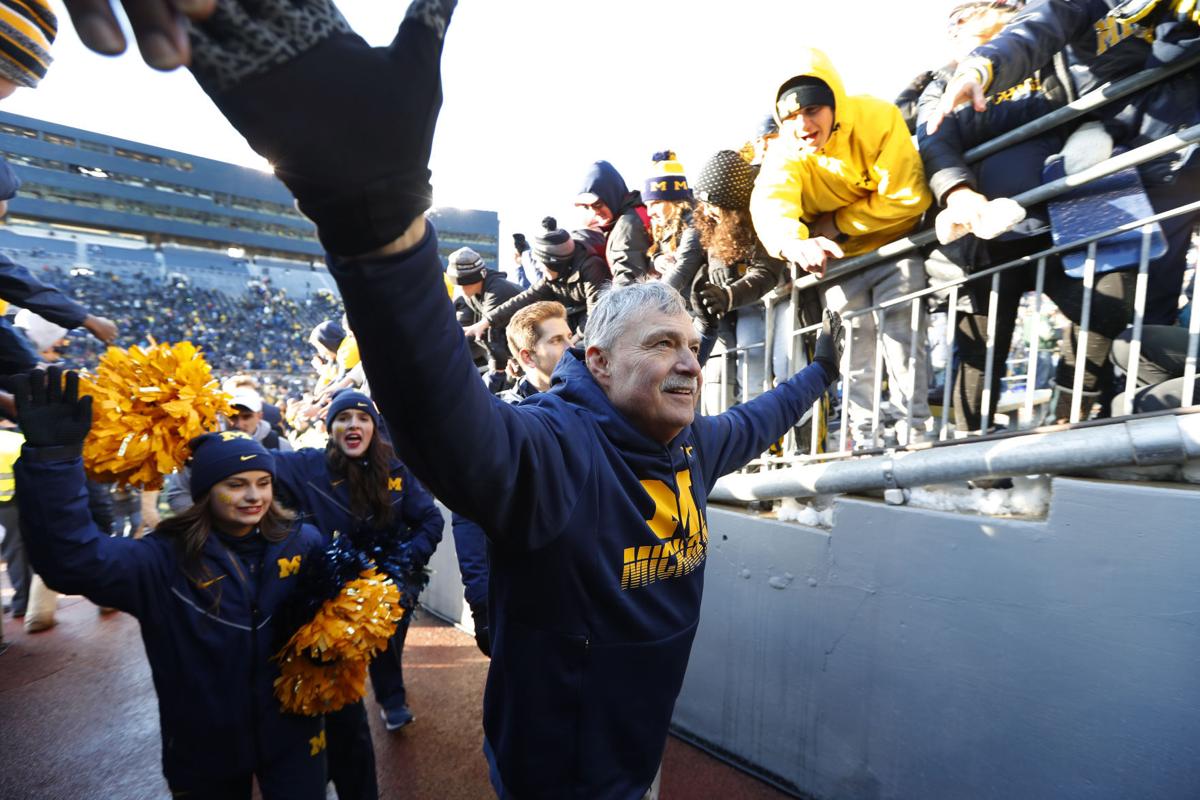 The Star columnist shares his thoughts on Arizona's hire of Don Brown as defensive coordinator, the Brothers Acts of UA football and an ode to Tommy Lasorda.
---
When Don Brown, then 60, was hired as Michigan's defensive coordinator in 2016, he told reporters "I know I've got a lot of good football left in me."
And he did. The Wolverines had such expectations that they paid Brown $880,000 — a big increase from the $500,000 he earned while guiding Boston College to the nation's No. 1 ranking in total defense in 2015.
Before Brown coached a game at Michigan, head coach Jim Harbaugh told reporters: "I love him, love him, love him. Everything he has touched has turned to gold."
A year later, Michigan re-wrote Brown's contract and guaranteed him $7 million through 2021. It also gave him a $600,000 retention bonus.
Football fool's gold. When the Wolverines fired Brown last month, the school still owed him $1.7 million for the coming season as he became the highest-paid assistant coach in the Big Ten.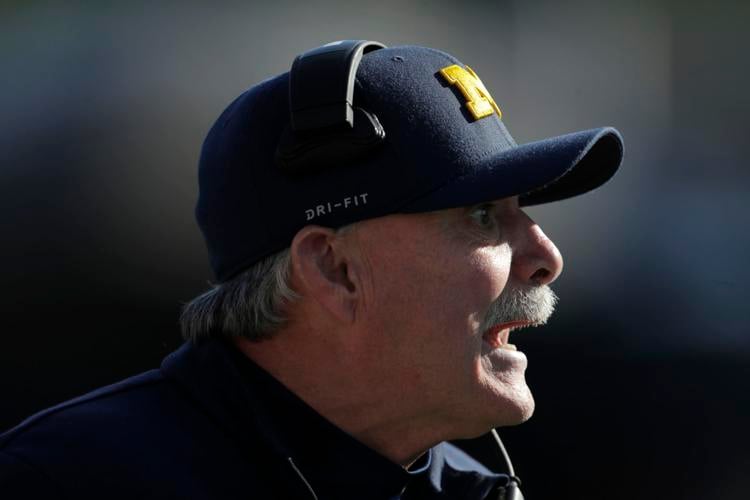 That's college football. Life expectancy for an assistant coach is ridiculously short, no matter how good you are or used to be. Here are some telling numbers:
Since 2000, Arizona has employed 74 assistant football coaches whose average length of stay on the UA campus was 2.7 years. More sobering: 27 of those 74 coaches stayed at Arizona for just one season.
Talk about your one-and-dones.
Why did Michigan go from the love-love-love stage to the decision to give Brown $1.7 million not to coach at the school in 2021? There were two reasons:
In 2018, Michigan lost to hated Ohio State 62-39 and Brown's blitz-first defense yielded 567 yards;
In 2019, Michigan was hammered by Ohio State 56-27 and Brown's defense was inept, allowing 574 yards.
Forget all the good he did against Iowa and Indiana and Rutgers; Brown couldn't beat the Buckeyes and for that he took the fall. That's college football.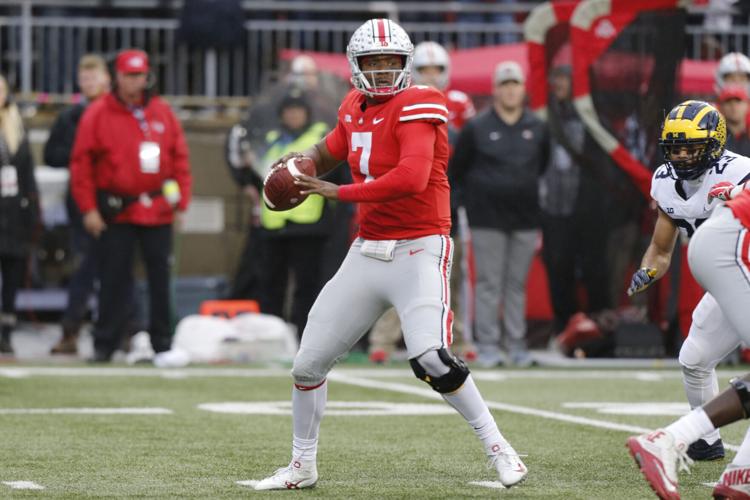 Don't expect the 65-year-old Brown to stretch Arizona's average of keeping assistant coaches for 2.7 years. The Wildcats will be fortunate to get three good seasons out of him, but my guess is that he'll be a hit, a change-your-identity kind of assistant coach that Arizona hasn't had since offensive coordinator Sonny Dykes, 2007-10.
The only problem: Getting enough good players to successfully run his schemes. That is going to take a bit, but it should be entertaining.
Upon arrival at Michigan, "Dr. Blitz" told reporters, "Let everybody else do the same stuff. I'm not doing that."
That should be a symphony to the ears of UA fans, who've painfully witnessed the watch-and-react UA defenses of the last 10 seasons rank a cumulative last in the Pac-12 in yards allowed and points yielded.
Although there's not a lot to live up to since 2000, Brown will now occupy the most accomplished position in the last 50 years of Wildcats football coaches.
When Arizona has been good, it has been good because of its defensive coordinators. The Super Six — who have little in common — are as follows:
Sharkey Price, 1964-76, age 43 when hired. An intense and enthusiastic "lifer," Price came to Arizona after coaching Mesa High School to the 1963 state championship.
Larry Smith, 1973-75, age 34 when hired. A tough sonofagun, a former Army cadet, Smith was from the Bo Schembechler coaching tree at Michigan. He would return as the Wildcats' head coach.
Moe Ankney, 1980-85, age 38 when hired. A nuts-and-bolts guy with an engaging personality who had worked for Smith at Tulane, Ankney was the man who helped to develop Ricky Hunley and Chuck Cecil.
Larry Mac Duff, 1987-96, age 39 when hired. A thoughtful gentleman, an Oklahoma Sooner who earned his chops coaching for Dick Tomey at Hawaii, Mac Duff could coach and develop with anybody.
Rich Ellerson, 1997-2000, age 43 when hired. The ahead-of-the-game man from Salpointe Catholic High School designed Desert Swarm's game-changing X's and O's after building his reputation in the Canadian Football League.
Mark Stoops, 2004-09, age 37 when hired. His family connections helped, but Stoops built Arizona's defense from the ashes into a tough out, week after week.
It's not yet clear what Arizona will pay Brown to be its defensive coordinator — surely the $1.7 Michigan owes him will be somewhat offset by what the Wildcats pay him — but he'll be loud, aggressive and bold, and no offensive coordinator in the Pac-12 will view Arizona's defense as a pushover any longer.
---
 Nugent steps into another building job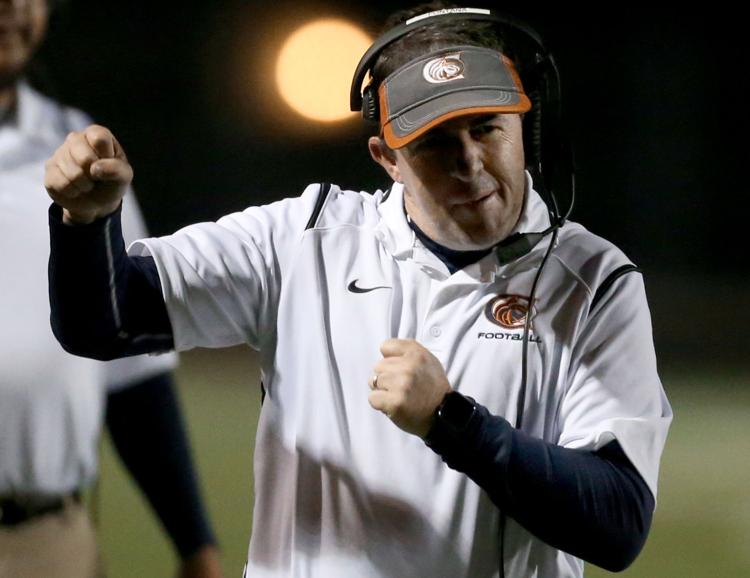 Cienega coach Pat Nugent is No. 2 among active high school football coaches in Tucson, 139-57 since getting his first head coaching job in 1997 at Flowing Wells.
After reshaping the Caballeros team, going 18-13, he took over an 0-10 Canyon del Oro football program.
Nugent has no fear. That much became clear when he left a 73-30 run at CDO in 2009. He left what would be a 14-0 state championship team led by Ka'Deem Carey to, gulp, become head coach of an all-but-dead Pima College football program on a 1-40 streak.
Last week, Nugent confirmed he was leaving Cienega, where he has gone 48-14, to build from scratch the football program at new Mica Mountain High School in the Vail School District.
Nugent declined to comment on his move, saying he will wait until the school district formally approves the change. But this much is clear: Nugent is a builder to rank with the three most fearless high school coaches in Tucson prep history. Here's the list:
1. Jeff Scurran. Sabino had gone 16-25 before hiring Scurran. After winning three state championships at Sabino in the 1990s, winning 112 games, the most by any Tucson prep coach in any decade, Scurran chose to take a perilous journey and start a football program at Pima College.
How'd that go? Well, Pima beat defending NJCAA national champion Glendale College in its first-ever game.
In his return to high school coaching in 2007, Scurran took over a Santa Rita program coming off an 0-10 season and, amazingly, went 34-7. A few years later he was back, taking over a Catalina Foothills program that had gone 0-10. Really. In four years, Scurran coached Foothills to a 34-13 record and the state championship game.
2. Nugent. His Pima College teams only went 13-40, but he had little administrative support and even less financial and recruiting resources. Winning 13 games at Pima was a best-case scenario.
3. Todd Mayfield. After Mayfield's father, Ollie, coached Tucson High to back-to-back state championships in 1970-71, the Badgers' football program declined. It went 15-33 in five seasons under Badgers legend Bill Dawson. That's when Todd stepped in, starting at the bottom, coaching 12 consecutive non-losing seasons, winning 81 games. For Act II, Mayfield chose to take over an 0-10 Palo Verde team in 1998 and somehow went 80-45 and won the 2005 state championship.
Some coaches dig in and create a legacy. Mountain View's Wayne Jones spent 19 years with the Mountain Lions, winning 126 games and a state title before retiring. Mountain View has named its football field after Jones. Some coaches, like Nugent, Mayfield and Scurran, do it a different way.
Either way, Tucson has been fortunate to have those men coaching high school football.
---
Another brother act arrives at Arizona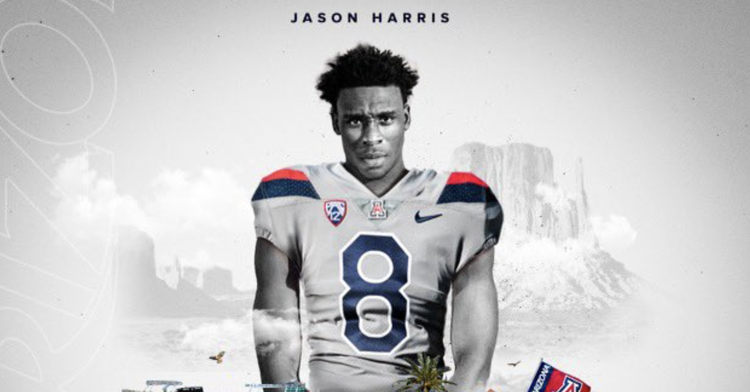 When Colorado freshman pass rusher Jason Harris, a former four-star recruit from Phoenix, chose to leave the Buffaloes last week and join his brother, UA junior linebacker Jalen Harris, it not only improved Arizona's roster, but was a reminder that the brother act has been productive for the Wildcats.
It'll take some work for the sons of former "Desert Swarm" linebacker Sean Harris to join the 10 leading Brothers Acts of UA football history, but that should be a realistic goal. Here's my rankings:
1. Ricky and Lamonte Hunley, 1979-84. Both of the Petersburg, Virginia, linebackers were first-team All-Pac-10 players.
2. Mark and Jim Arneson, 1968-73. Both of the Palo Verde High School grads were first team All-WAC players who reached the NFL.
3. Chris and Kevin Singleton, 1988-91. The twins from New Jersey, linebackers, were the equivalent of today's five-star recruits.
4. Rob and Chris Gronkowski, 2007-09. The brothers from Pennsylvania both reached the NFL.
5. Joe and Paul Tofflemire, 1985-91. Both of the centers from Idaho became starters; Joe is probably the top center in school history.
6. David and Brent Wood, 1980-86. From Phoenix, David was an All-Pac-10 first team defensive lineman. Brent was a valued starting linebacker on 8-3-1 and 9-3 teams.
7. John and Tom Black, 1938-46. The Tucson High brothers were among the top Border Conference players of the era.
8. Jimmy and Scooter Sprotte, 1994-99. The linebackers from Show Low were productive starters in the top decade of UA football, stating 41 combined games.
9. Lamont and Lamar Lovett, 1990-94. The brothers from Los Angeles, a running back and a receiver, combined for 1,092 yards in their UA careers.
10. Makoa and Makai Freitas, 1997-2002. The brothers from Honolulu combined to start 32 games on Arizona's offensive line.
---
G League draft will include slew of former UA, Pac-12 stars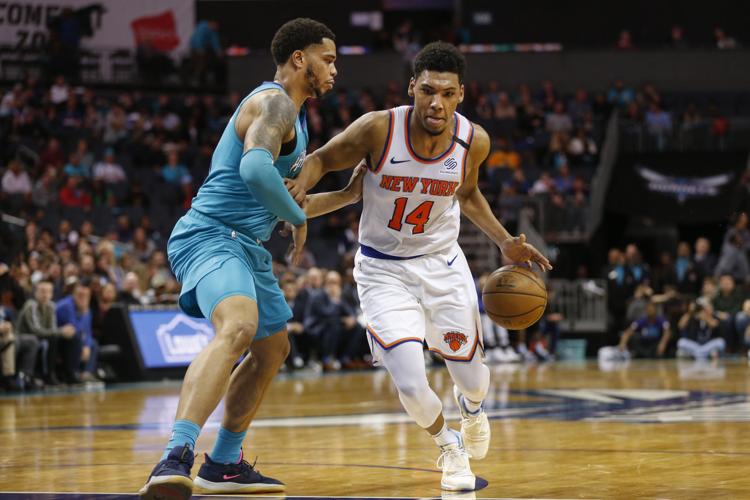 About 190 basketball players are in the draft pool for the restructured NBA G League roster-stocking process that will be held Monday. The G League is no longer primarily a developmental league for younger players. Those in the draft pool include former Arizona players Allonzo Trier, who is now 25, and Chance Comanche, 24, as well as Dylan Smith, Brandon Randolph and Brandon Williams. Former Pac-12 players such as UCLA's Shabazz Muhammad, 28, and Gary Payton II, 28, also hope to get another shot at the NBA via the G League draft.
Rondae waiting for next opportunity
Rondae Hollis-Jefferson is no longer in the NBA. The defensive whiz from Arizona's 2014 and 2015 Elite Eight teams was quietly released by Minnesota last month. At 26, it's difficult to believe Hollis-Jefferson won't be signed by someone this season. He has been paid $9.1 million over five seasons but his contract expired and no team signed him through the 2021 season. His top year, 2018, saw him average 13.9 points for the Brooklyn Nets.
Reed could make 10th playoff game appearance
At 33, former Sabino High School and UA defensive end Brooks Reed not only got back to the NFL for a 10th season, but he broke into the Tennessee Titans' starting lineup last week, making his 24th career sack. It was Reed's 88th NFL start; he is listed as a probable starter for Sunday's playoff game against Baltimore. Reed has played in nine NFL playoff games since becoming a first-team All-Pac-10 player in 2010.
---
My two cents: Lasorda made an indelible impression from Logan to Tucson — and everywhere
Tommy Lasorda was 61 years old when he agreed to be the guest manager for Arizona's annual All-Pro Alumni baseball game in February 1988. He was such a good ambassador for baseball that he treated the afternoon in Tucson like a kid would treat a day at Disneyland.
Lasorda not only pitched an inning for the All-Pro team — he got UA coach Jerry Kindall to ground out to shortstop — he also put on a helmet and batted against the Wildcats. He struck out, but had a mighty swing and laughed harder than the 5,500 fans who packed old Sancet Field.
The lineup that day included MLB players Ron Hassey, Jack Howell, Johnny Moses, Jack Daugherty, Chip Hale, Terry Francona, Dave Rohde and Ed Vosberg, but it was Lasorda the fans came to see. He did not disappoint.
In a press session before the game, I told Lasorda that I had played against his Class A Ogden (Utah) Dodgers after my senior year in high school.
"Where was that?" he asked.
"Sorry things didn't work out for you," he said with a laugh. "But why did you have to turn into a sportswriter?!"
Lasorda had helped to arrange a day-between-games exhibition against the Cache Valley All-Stars and put his Class A Dodgers on a bus, driving 50 miles to my hometown. I had never heard of Lasorda — or his soon-to-be star players Steve Garvey, Bill Buckner and Bobby Valentine — before the bus pulled into the parking lot at my high school field.
But I'll never forget the once-unknown Class A skipper walking into our dugout before the game, asking, loudly, "Can anybody here hit the ball out of this park?"
"If someone hits a home run, I'll sign you to a contract today," he said.
The old-fashioned dimensions of Crimson Field were about 500 feet to right and left fields. There was no fence in center field, just an old Little League Field. Lasorda just laughed.
Nobody signed with the Dodgers. But I never forgot Tommy Lasorda, a baseball ambassador for life.
Contact sports columnist Greg Hansen at 520-573-4362 or ghansen@tucson.com. On Twitter: @ghansen711