The Star columnist shares another example of Lute Olson's genuine love for Arizona Wildcats fans and the city of Tucson. Plus, the latest updates from around the Southern Arizona landscape. 
---
One of my most indelible memories of Lute Olson came not after one of the UA's many triumphant championship celebrations, but after perhaps the most crushing defeat of his career.
In the 1980s and '90s, an early loss in the NCAA Tournament meant more than the disappointment of not reaching the Final Four. Few had the sting of a 1989 Sweet 16 loss to UNLV, when No. 1 Arizona lost on a last-gasp 3-point shot.
The biggest coaching "villain" of the Olson years, UNLV coach Jerry Tarkanian, all but cackled in a postgame interview.
"I sent Luther home," he said with a wicked smile.
In the days before basketball teams flew on charter jets, an early loss also meant a scramble to get back to Tucson. The day after the '89 loss to UNLV, Lute and his wife, Bobbi, were booked on the same America West Airlines flight I caught. By pure happenstance, Lute and Bobbi sat immediately across the aisle from me in the middle of the coach section.
I watched as virtually every passenger glanced at the famous coach with a "Wow, that's Lute Olson" gaze. I think there must've been 100 passengers who offered some sort of upbeat comment. Rather than bury their heads in a magazine, Lute and Bobbi politely returned every comment.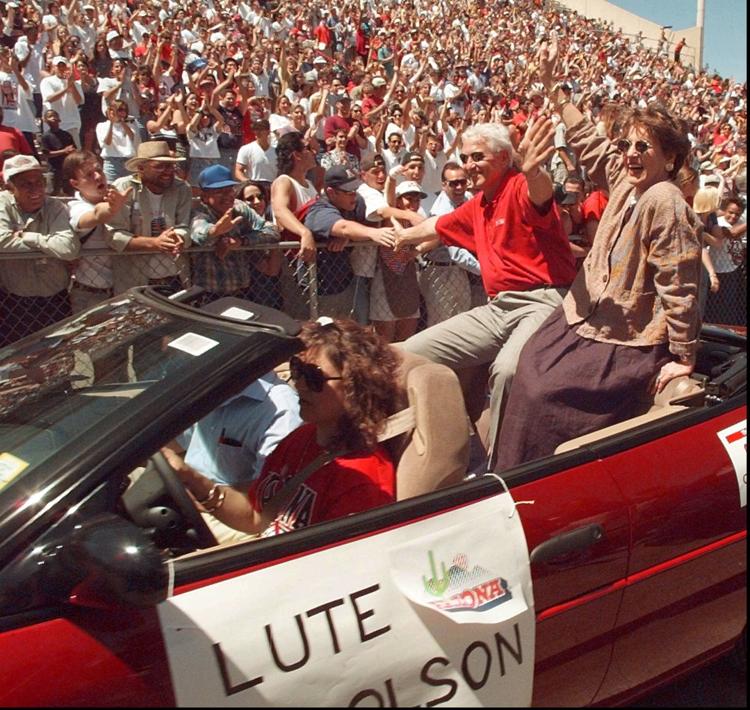 During the flight home, about 24 hours after Sean Elliott's last college basketball game, Olson didn't brood, appear distracted or drift off to sleep. Instead, Bobbi pulled out a large packet of letters, gave Lute a pen and a stack of cards with the UA's popular cactus-and-sunset logo.
She would read the letter to Lute, and then Lute would write a message, capped by his distinguished signature. Bobbi would then put them in an envelope and address them. I'm not exaggerating when I say they surely got through 100 cards and letters by the time we landed in Tucson.
"He answers every letter," Bobbi said. "We've been falling behind."
That hit home the last few days. It seemed like every Facebook post and Twitter message I read from a Tucsonan also attached a photograph of that person standing next to a smiling Lute Olson.
For a man whose nature was to be shy, Olson was a man of the people. If you didn't live in Tucson during those years, you can't possibly understand the scope of his presence.
About 10 or 12 years later, after Bobbi's death in 2001, Olson sometimes traveled independent of his team on long flights returning from night games in Washington and in Oregon. Tucson auto dealer Paul Weitman and radio executive Jim Slone, both owning private jets, often acted as his pilot. By then, Olson was in his mid- to late 60s, and those all-day Sunday flights from the Pullman, Washington, airport were exhausting.
If anyone had earned a few extra hours of rest, it was Olson, a noted workaholic whose commitment to recruiting never diminished, not even after he turned 70.
When Olson died last week, Slone told me "I feel like a piece of me died."
All of those who treasure the cactus-and-logo cards they got from Lute Olson — all of those who have framed a photograph, posing with the famous coach — know exactly what Jim Slone means.
---
Finances keep Arizona AD Dave Heeke up at night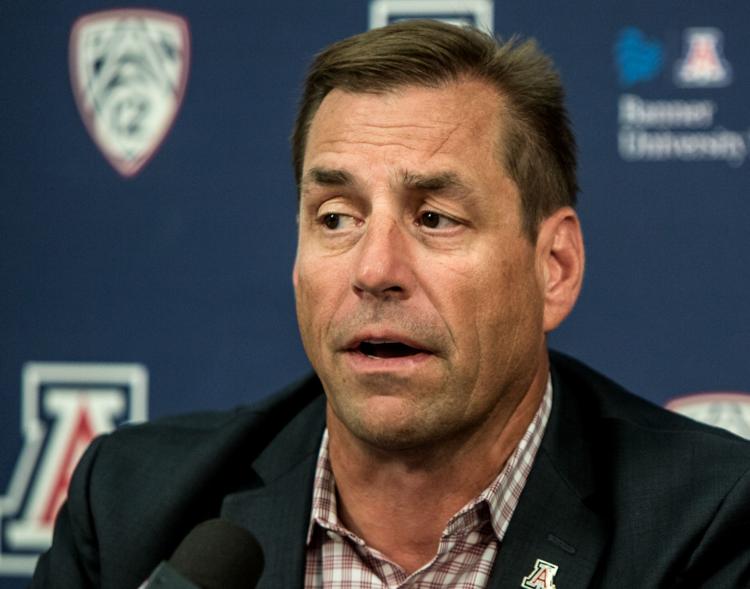 On the first day of school last week, UA athletic director Dave Heeke walked across campus to get a cup of coffee. He counted 12 people on a journey that, in any other year, he might've seen 1,200.
A day later, the Pac-12 announced it was laying off or furloughing 88 employees. Not a week goes by that a Power Five school doesn't announce layoffs, furloughs or the elimination of sports. It is all-consuming if you are an athletic director. Heeke referred to the "stress" and "fatigue" that has gripped his staff, top to bottom. The UA has about 250 full-time employees in the athletic department.
"I lay awake at night thinking about our staff, our people and their families," Heeke said. "It's the human factor and it's one of the most concerning things I've ever dealt with. The people we have, we want to maintain as much of it as we can — it would decimate us to dao some type of staff reduction. It's just gut-wrenching."
Ultimately, the UA and most Pac-12 athletic departments are likely to take out loans through a Pac-12 program that could be anywhere from $30 million to $80 million per school. It would be like getting a new mortgage payment on top of each school's current debt-service. How much would that be per year over, say, 10 years? Maybe $6 million to $7 million per school, on average.
Much of it depends on whether the Pac-12's scheduled football season proceeds as planned in January. Some depends on whether nonconference basketball games can be played. Everything remains on the table.
But Heeke is firm in that a last resort is to eliminate sports.
"It's the last thing we want to do," he said. "Again, never say never, but our operating budgets for the type of sports that have been getting eliminated aren't big buckets financially. You don't get very far cutting, say, tennis or golf. But if you lose the football season, well …"
Heeke's voice trailed off.
---
Rhodeses selected to Rodeo Hall of Fame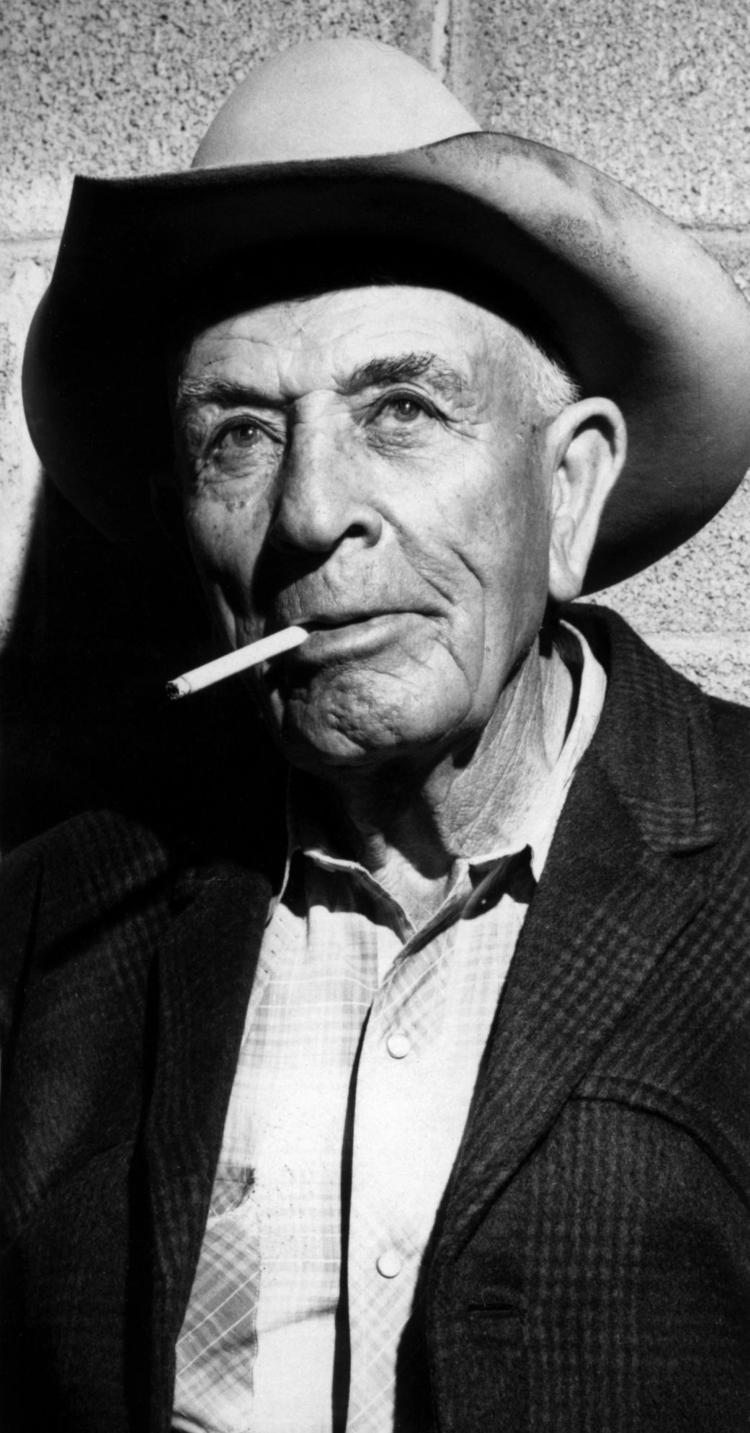 Two of the greatest rodeo performers in Tucson history, the father-son duo of John Rhodes and Tom Rhodes, have been voted into the Rodeo Hall of Fame's Class of 2020, with a scheduled induction ceremony of Nov. 13-14 at the National Cowboys and Western Heritage Museum in Oklahoma City.
Between them, the Rhodes won eight world championships from 1936-47, becoming perhaps the leading roping cowboys of the half-century. John Rhodes, born north of Tucson in 1887, competed on the pro rodeo circuit until 1968. 
His son, Thomas, born in Tucson in 1915, was a calf and steer roper at the world class level from 1933-60.
Somehow, the Rhodes slipped through the cracks during the Rodeo Hall of Fame balloting for the last 50 years, probably because they lacked an advocate to remind the selection committee of their robust careers. That "advocate" finally surfaced a year ago: Tucsonan John L. Rhodes, a retired Marine Corps major and UA grad, gathered testimony from two of the biggest names in on the PRCA circuit — Gary Williams, longtime general manager of La Fiesta de los Vaqueros, and Mel Potter, a Marana rancher who has been one of the leading stock providers for the PRCA for decades.
Rhodes sent me a copy of the impressive nomination booklet for his father and grandfather. Once I read the material, I knew it was a no-brainer that the HOF selection committee would agree that John and Tom Rhodes would be worthy members of the Class of 2020.
---
UA women's basketball/volleyball freshman Lauren Ware looks to follow in famous footsteps
You can make a strong case that the leading freshman recruit now on campus and training with the UA athletic department is 6-foot-5 basketball/volleyball player Lauren Ware of North Dakota. Ware told the Star last week that she will begin her college career as part of Adia Barnes' basketball team but has definite plans next fall to play for Dave Rubio's volleyball team.
After that, she plans to play both sports for three years. Ware's attempt to play two sports has much precedent in the Pac-12. Perhaps the league's two greatest female athletes were basketball/volleyball All-Americans. UCLA's Natalie Williams was a first-team All-American in both sports in 1990-91 and the national player of the year in volleyball in 1992 and 1993 before a successful WNBA career.
Stanford's Kristin Folkl was part of six NCAA championships at Stanford, a first-team All-American in both sports in 1997, before she, too, had a long career in the WNBA. Both Barnes and Rubio have told me Ware is a difference-maker in both sports.
---
Tucson native, MLB scout learning to virtually evaluate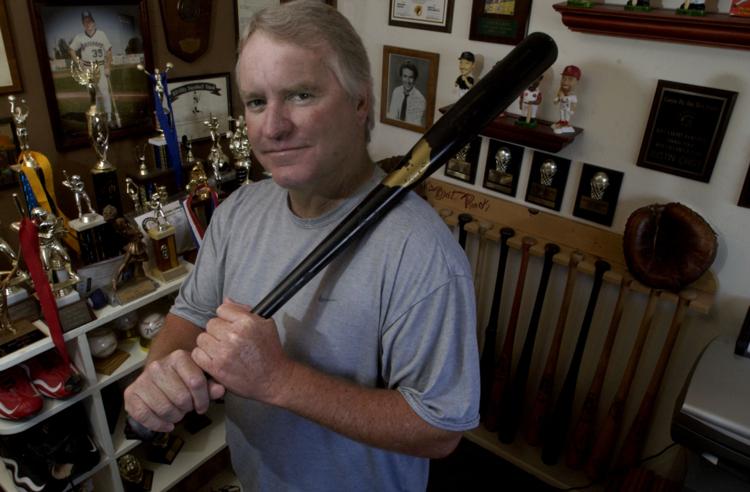 Clark Crist, a Palo Verde High School grad who was the starting shortstop on Arizona's 1980 College World Series baseball championship team, took special notice this month when Los Angeles Angels first baseman Albert Pujols hit his 659th career home run, putting him one behind Willie Mays, who is in fifth place in baseball history. Crist was a scout for the Cardinals in 1999 when he recommended the club draft Pujols, then an infielder at tiny Maple Woods Community College in Missouri. Crist had a lot of credibility; he had recommended the Astros draft UA basketball player Kenny Lofton in the 1989 draft. Lofton went on to play in six All-Star Games. Crist is now the Arizona Diamondbacks' leading national scout for junior college prospects, among other duties.
"It's funny," Crist said last week, working remotely in Phoenix rather than scouting in person. "Albert was a shortstop when I scouted him. He wasn't a high-profile prospect. But a lot like Kenny Lofton, I sensed he had something special about him."
The Diamondbacks laid off about 25% of their staff this summer but kept the nucleus of their scouting and player development staffs.
"Most summers, I would scout the Cape Cod league and fly all over the country," said Crist. "But now I work virtually. It's different but I've come to enjoy it."
---
Sister of UA grad wins paramount tournament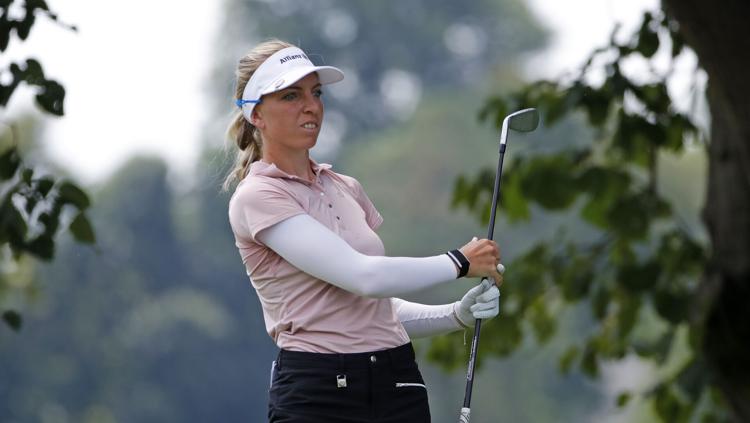 Sophia Popov won the equivalent of the Women's British Open last week — the AIG Women's Open — a Cinderella story to match any in women's golf for many years. Popov, a USC grad, is the sister of Tucsonans Nicholas Popov, a former UA swimmer, and Alex Popov, a UA grad who now works in the pool and spa business locally. The Popov siblings were born in Massachusetts but moved to Germany as youngsters before being recruited by Pac-12 schools about 10 years ago.
---
Bob Baffert expects two horses in Kentucky Derby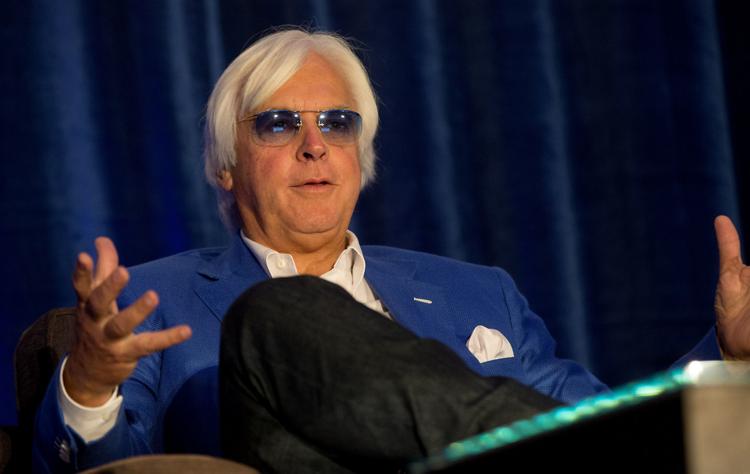 Although no fans will be allowed at Churchill Downs on Saturday, the Kentucky Derby will be staged four months after its regular running on the first Saturday of May. UA grad Bob Baffert plans to have two horses in the race: Authentic and Thousand Words, both strong contenders. Baffert's two leading 3-year-olds, Real Deal and Charlatan, are injured and will not race. Fellow UA grad Todd Pletcher also has a strong contender: Dr. Post. Baffert's stable has been active in the ongoing horse racing season at Del Mar near San Diego. Baffert's horses had won eight of 32 starts through last week. Ordinarily, about 170,000 people are at Churchill Downs for the Kentucky Derby.
---
My two cents: Amid racial violence, Tucsonan Levi Wallace emphasizes education in order to heal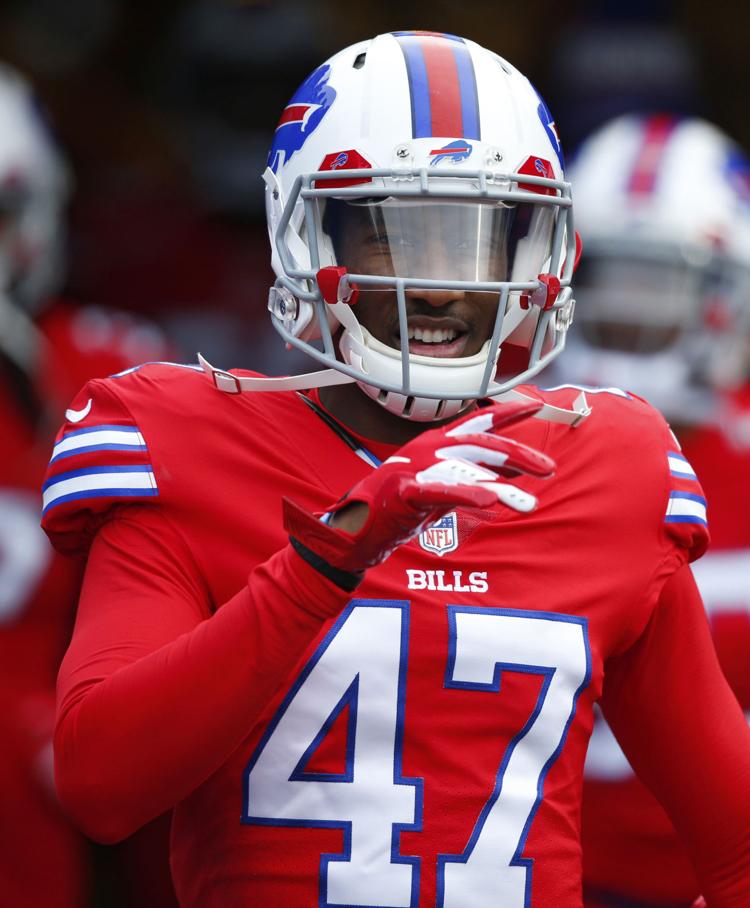 Recommended reading: former Tucson High and Alabama football player Levi Wallace, whose family ancestry has been traced to Alabama, visited the National Memorial for Peace and Justice in Montgomery, Alabama, recently. 
ESPN wrote about Wallace's journey to a place that he said was a warehouse in which slaves were bought and sold in the 1800s.
Levi, who is Black, was accompanied by his brother Lawrence, a former high jumper at THS and at Alabama, as well as Buffalo Bills team chaplain Len Vanden Bos; Levi Wallace has started 23 games for the Bills since leaving Alabama.
The ESPN story says, in part, that while walking down the street in Tuscaloosa before he had joined the Crimson Tide football team as a walk-on, Levi remembers hearing a bouncer loudly announcing the prerequisites for anyone hoping to attend the party. It wasn't directed at Wallace, but he hasn't forgotten what the man said while holding up a brown paper bag.
"I remember somebody yelled out, 'If you're darker than this bag, you can't come in here unless you play football,'" Wallace told ESPN. "That threw me for a loop. That'll stick with me for the rest of my life — to put up a brown paper bag and say if you're darker than this, you can't come in here? And then go cheer for the same football team that's made of 95% African-Americans? Something's not adding up."
Wallace said that his visit to the place where racial lynchings regularly occurred left a lasting impression.
"We have to embrace this, educate ourselves and experience together if we're ever going to heal," he said."
Contact sports content producer Justin Spears at 573-4312 or jspears@tucson.com. On Twitter @justinesports
Be the first to know
Get local news delivered to your inbox!