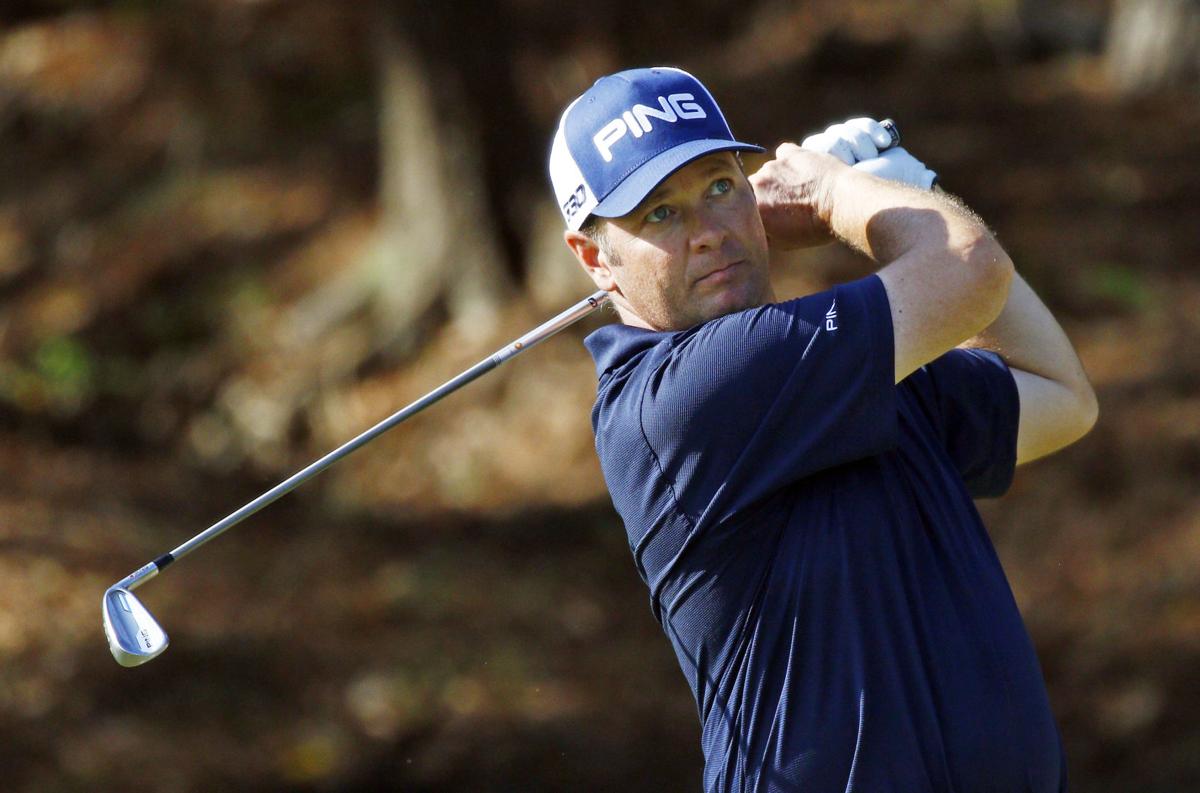 The Star's longtime columnist checks in this week to explain how Ted Purdy gets 'God-bumps' in his new job, why Matt Grevers keeps winning during the coronavirus, and why Oklahoma State's NCAA sanctions could portend bad things for the Arizona Wildcats and other teams involved in the ongoing investigation into college basketball. 
---
Ted Purdy's 'Glorious Saturdays' gives ex-Cat new view on life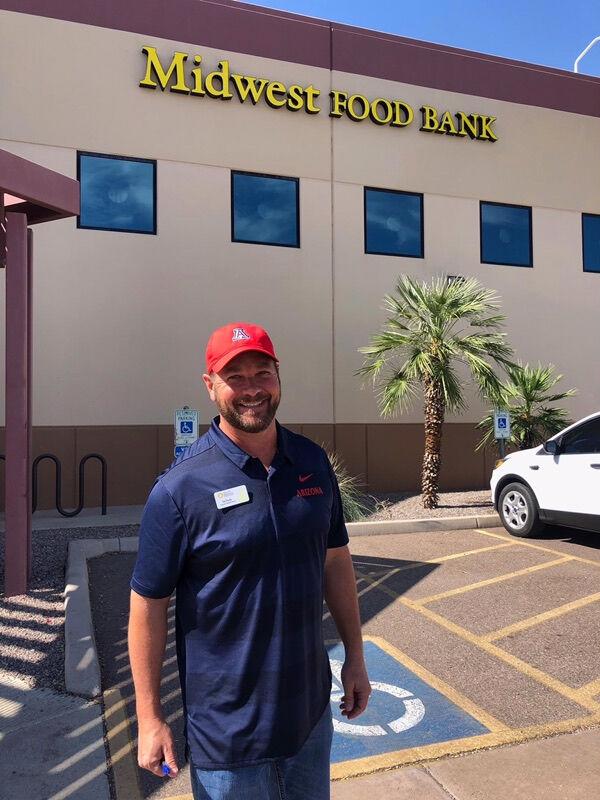 Arizona 1996 golf All-American and long-time PGA Tour regular Ted Purdy planned to buy a golf course last fall.
With financial investments from his father, Jim Purdy, and Phoenix commercial real estate friend Eric Sheldahl, the ex-Wildcat, winner of the 2005 Byron Nelson Championship hoped to buy Coldwater Golf Club in suburban Phoenix.
And then everything changed. Purdy and his investors developed a better idea. Instead of buying a golf course, they bought a food bank — Midwest Food Bank of Arizona.
The golfer who once beat Tiger Woods by six strokes in the UA's 1996 Ping Intercollegiate championship became director of development for the Gilbert-based Food Bank, and it changed his life. On Saturday, Purdy and his team traveled to the firm's satellite warehouse in Tucson for what he calls "Glorious Saturdays" — a 10-hour day of donating food, milk, water, diapers and produce to needy Tucsonans.
It is the same thing Purdy and the Food Bank did last week, partnering with the Arizona National Guard to deliver 20 trucks worth of food to the Navajo Nation.
"I swear, I had goosebumps when we got to the Navajo Nation," says Purdy, 47, who has played in 288 PGA Tour events, earning more than $8 million. "Every day that I go to work, I get chills. I get 'God-bumps.' Serving other people has been an amazing experience."
This is not how Purdy expected to spend 2020. By making the cut at the PGA Tour's Bermuda Championship late last fall, he qualified to play at the Byron Nelson Championship, the John Deere Classic and the Reno-Tahoe Open, where he hoped to build momentum toward becoming eligible for the PGA Tour Champions in 2023.
"God got me at the right time and the right place," says Purdy, who was a consensus All-American at Arizona in 1996 after he graduated from Phoenix Brophy Prep. "Somebody asked me if I was bitter that the PGA Tour season has been paused, but I said not at all. I'm having the time of my life."
Executives at the Midwest Food Bank have extended Purdy's contract through November; he plans to stay "until we get through the pandemic and into the foreseeable future. We're growing so fast; we've almost got stretch marks; it is so fulfilling."
In the middle of last week, Purdy again drove to the Navajo Nation to help with food donations. He didn't return to his Phoenix home until 2 a.m. The next day he drove to Tucson to make preparations for "Glorious Saturday."
"I'm blessed to meet the people like those in the Navajo Nation," he says. "I had no real understanding of what they go through, and how desperate they are. Until I got involved, about the only thing I knew was golf."
In whatever free time he has, Purdy practices on the putting green at his house near the Moon Valley Country Club in Phoenix.
"I'm a golf junkie and always have been," he says. "But this has been the experience of a lifetime. Every day is a good day."
---
With swimming on pause for now, Tucson's Matt Grevers captures 'gold' in Peloton
At 35, Tucsonan Matt Grevers hoped to get a shot at the 2020 Tokyo Olympics to add to his impressive list of six Olympic swimming medals — four of them gold.
But when the UA's Hillenbrand Aquatic Center closed in March, the Tucson Ford Dealers training program was shut down and head coach Paul Stafford left the organization. Like a dozen or so other Tucson-based Olympic hopefuls, Grevers had no place to train.
But Grevers, who is married to former UA All-American swimmer Annie Chandler, stayed in shape. Last week, Grevers was matched in a made-for-TV Peloton event against such elite athletes as the NBA's Gordon Hayward, the NFL's Kyle Rudolph and Mike Golic Jr. and golf's Rory McIlroy and Bubba Watson.
Grevers blew the field away.
"He's a beast," said the Boston Celtics' Hayward, who finished second.
Grevers told ESPN that because he hasn't been able to train in the water, he put his efforts into other aerobic exercises like cycling.
"This became my race," he said. "I became pretty serious."
The Peloton event helped to donate more than two million meals to New York City's Food Bank.
"I'm basically coaching myself," said Grevers. "We have a little pool where I hook a stretch cord to the ladder and try to keep a feel for the water. I've been doing a lot of abs, Peloton and also pull-ups on my daughter's swing set. It was a letdown to have a lot of that work I did (before the shutdown) go down the drain, but I'm in a good situation. As swimmers, we have been trained to concentrate not on the problem, but the solution." 
---
Wildcats' Delaney Schnell likely to redshirt to dive for US team
Best thing I saw this week: Tucsonan Delaney Schnell's performance in the 2019 World Diving Championships was replayed by the Olympics Channel on Thursday, at which she won the bronze medal in the 10-meter platform event. It was one thing to read about the UA junior's performance, but quite another to see it on TV. It wasn't until her final dive that Schnell moved from fifth place to third, a clutch dive to win the bronze. TV analyst Cynthia Potter, the UA's former head diving coach and a three-time Olympian, said "that was the dive of a champion." And it was. Added Potter: "This is a huge success for the USA women's team. It's something else. Delaney opened the door and walked through it." UA swimming coach Augie Busch said Schnell is likely to redshirt in 2021 to prepare for the rescheduled Tokyo Olympics. …
---
Robert Fowler dies at 64
When Palo Verde High School produced a historic 13-0 football season, winning the 1973 state championship, Robert Fowler was the Titans' star running back, an all-city performer who went on to play at NAU. Sadly, Fowler died in Las Vegas last month. He was 64. Fowler had been so influential as the senior pastor at Victory Mission Baptist Church in Las Vegas that upon his death Nevada governor Steve Sisolak tweeted "Reverend Fowler was a pillar in the community; his efforts to bring about social and civic justice will be missed." Fowler scored on a 15-yard run and gained 81 yards in the 1973 state title game against Phoenix Camelback High School. …
---
Jack Howell back in Tucson during Angels furlough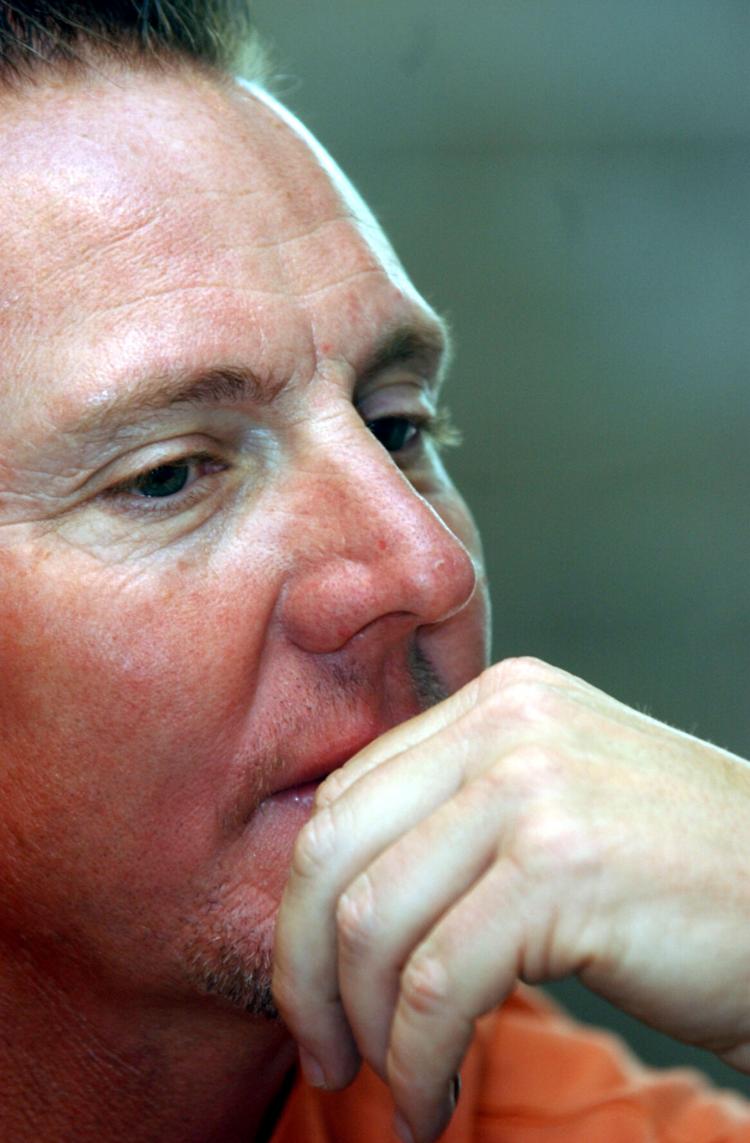 After the Los Angeles Angels furloughed their entire minor-league coaching staff, Jack Howell, manager of the Single-A Burlington Bees, returned to Tucson. The former Palo Verde High School, Pima College and UA third baseman who played 11 MLB seasons, hitting 108 home runs, is now giving hitting lessons at Centerfield Baseball & Softball Academy, near Interstate 10 at the Palo Verde overpass. Howell is working with former Arizona All-Pac-10 third baseman and big-leaguer George Arias. Arias' Centerfield staff also includes 2009 first-team Collegiate Baseball All-American catcher Carlos Ramirez, a Sunnyside High School grad who became an All-Pac-10 player at Arizona State.
---
Son of former top recruit Hand commits to Wildcats for 2020
The big-name prospect in Arizona's football recruiting Class of 1993 was offensive tackle Bryan Hand of Orange Coast Community College, the national junior college lineman of the year. Then everything went wrong: His transcripts were stalled by the NCAA. He broke his leg in spring drills 1993 and again in the 1994 home opener against New Mexico State. The NCAA ultimately granted Hand a sixth year, in 1995, but he was never able to reach the level that led UCLA, USC, Washington and Oregon to offer him a scholarship. Last week, Hand's son, J.T. Hand, committed to play for Arizona. J.T. is a senior at Mission Viejo High School, where his father, a former policeman, is an assistant coach. Recruiting is such a hit-and-miss game; the '93 Arizona class in which Hand was the No. 1 signee was a complete bust. Only small-school linebacker Jimmy Sprotte, Phoenix linebacker Mike Szlauko and undersized linebacker Chester Burnett became useful players from Dick Tomey's Class of 1993. …
---
Longtime college coach Osia Lewis was planning Tucson return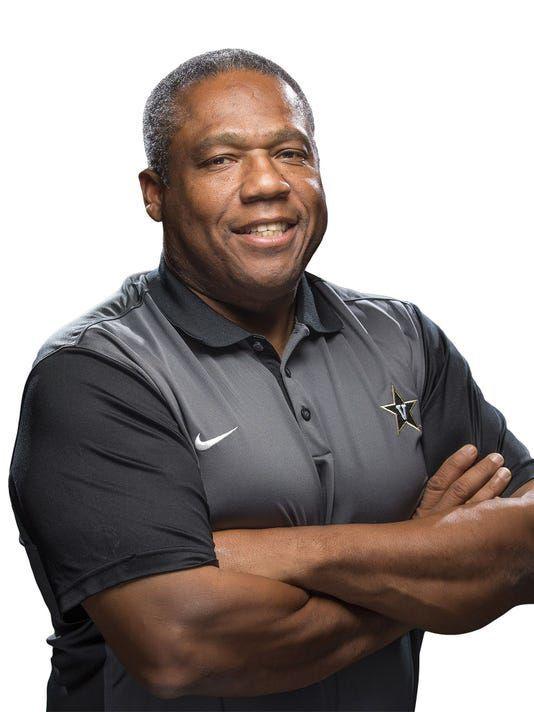 Darlene Luster Lewis, wife of former Tucson High quarterback and Oregon State, San Diego State, Illinois and New Mexico assistant coach Osia Lewis, said that no memorial service has yet been planned for her husband, who died of liver cancer last week at 57. Darlene kept a sobering journal of Osia's' long and unforgiving illness, documenting his 18 chemotherapy and 33 radiation treatments from 2017-18. Unfortunately, the cancer returned six months ago. As did the chemo treatments. "Osia was in talks for a job outside of football and things were looking very promising about our future move back to Tucson," Darlene said. "His death was quite a shock. He was doing really well. He was excited about our future move back to Tucson." Lewis had been offered a coaching job on Jay Dobyns' new staff at Tanque Verde High School, but instead planned to work in private business. …
---
Former CDO star Tristan Peterson named NMSU's male student-athlete of the year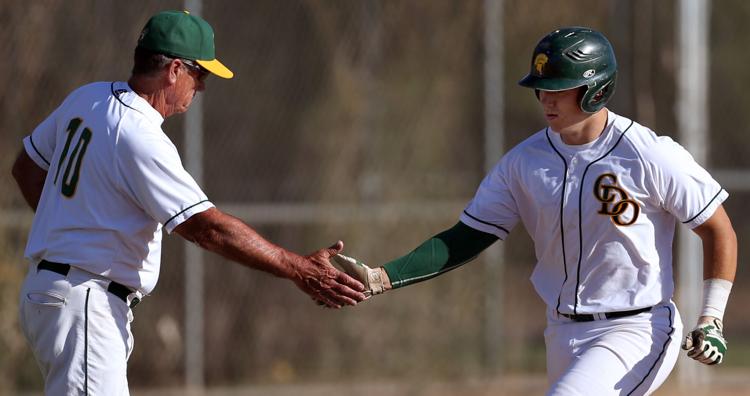 Former Canyon del Oro High School baseball standout Tristan Peterson last week was selected as New Mexico State's male Scholar-Athlete of the Year. He has a 4.0 GPA in engineering and was coming off an All-American junior season in which he hit 20 home runs with 90 RBIs — second in the NCAA — with a .401 batting average. Ordinarily, Peterson would get selected in this week's MLB draft, perhaps in the first eight or nine rounds. But because of COVID-19, the MLB draft will be just five rounds this year. Peterson, who led CDO to the 2016 state championship, could be signed as a free agent, but those deals have been capped at $20,000 during the coronavirus shutdown of MLB and its affiliates. Ordinarily, a player of Peterson's status could expect a signing bonus of $200,000 or so. Now he'll have to decide if he wants to return to NMSU in 2021, or take a low-bid free agency offer to get started in pro baseball.
---
My two cents: Oklahoma State's sanctions trouble for UA, others
Last week's NCAA's ruling to ban Oklahoma State's men's basketball program from the 2021 postseason is an ominous sign for Arizona, LSU and Kansas, three schools not yet punished for the FBI basketball recruiting scandal of 2017.
The common thread isn't a good one: Oklahoma State assistant coach Lamont Evans was found guilty of accepting a $22,000 bribe; Arizona assistant coach Book Richardson was imprisoned for accepting a $20,000 bribe.
Predictably, Oklahoma State athletic director Mike Holder expressed outrage at the NCAA's Level 1 sanctions.
"Level 1 for Lamont Evans? Absolutely," he said. "Level 1 for Oklahoma State? We were a victim."
OSU coach Mike Boyton said the Cowboys did not get a competitive advantage from Evans' actions, and complained that it's unfair to punish his players "who were probably 15 and 16 years old when this thing was going on."
Oklahoma State will appeal. Good luck with that.
If the day comes that Arizona is hit with Level 1 sanctions, you can expect similar responses from the UA: It was all on Richardson, it's unfair to the kids now on the roster, the athletic department was a victim.
Like it or not, one of the most optimistic outcomes for Arizona basketball would be for the NCAA to act as quickly as possible. If Arizona is to serve a one-year postseason ban, there would be no better time than 2021.
It's possible that college basketball in 2020-21 is apt to be chaotic; played in half-filled arenas with some nonconference games canceled. With its roster overflowing with transfers and freshmen from foreign lands, it's not like Arizona would be anyone's choice to make a run — or even qualify — for the 2021 postseason anyway.
Contact sports columnist Greg Hansen at 520-573-4362 or ghansen@tucson.com. On Twitter: @ghansen711
Be the first to know
Get local news delivered to your inbox!