Over the last 50 years, Arizona quietly but surely developed a template for successfully hiring head coaches. Call it the Sweet 16.
The most provocative thing about those 16 coaches — my list of the UA's 16 most successful head coaches from 1970-2020 — is that all viewed Arizona as a fulfill-my-career opportunity. That even includes Lute Olson, coming from a Final Four-level career at Iowa. He was only 49.
The UA strayed from that template to acquire fired Texas football coach John Mackovic, fired Michigan football coach Rich Rodriguez and fired Texas A&M football coach Kevin Sumlin. This wasn't a destination job for them. They had reached the crest of their careers before arriving in Tucson. This was a paycheck. This was the Last Act.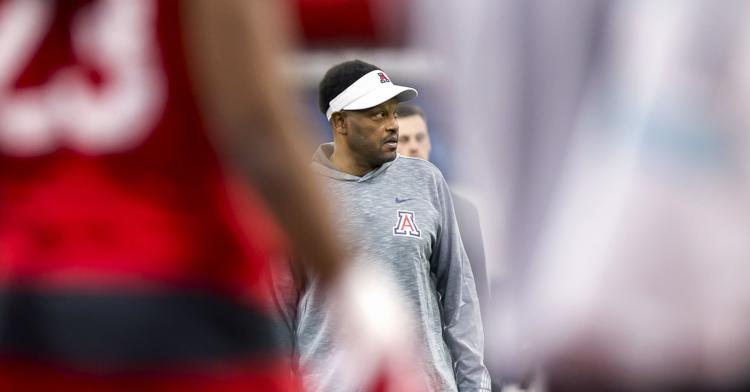 Arizona is not a Last Act school. It's a work-your-butt-off school, engage-the-community-school. There wasn't enough of that from Mackovic and Rodriguez and there's been even less of it from Sumlin, who was emotionless and indifferent at a school that requires all-in, hard-nosed drive.
Here's the coaching Sweet 16, in chronological order, followed by the jobs they left to move to Tucson. You'll notice how much they have in common.
Jerry Kindall, baseball, 1972. Had been the assistant coach at Minnesota.
Fred Snowden, basketball, 1972. Had been the assistant coach at Michigan.
Jim Young, football, 1973. Had been the assistant coach at Michigan.
Rick LaRose, men's golf, 1978. Had been the school's water polo coach.
Larry Smith, football, 1980. Had been the head coach at Tulane.
Jim Gault, gymnastics, 1981. Had been a club coach in San Ramon, California.
Dave Murray, men's track, 1982. Had been a UA assistant coach.
Lute Olson, basketball, 1983. Had been the head coach at Iowa.
Mike Candrea, softball, 1986. Had been the head coach at Central Arizona College.
Dick Tomey, football, 1987. Had been the head coach at Hawaii.
Frank Busch, swimming, 1989. Had been the head coach at Cincinnati.
Joan Bonvicini, women's basketball, 1991. Had been the head coach at Long Beach State.
Dave Rubio, volleyball, 1992. Had been the head coach at Cal-Bakersfield.
Andy Lopez, baseball, 2002. Had been fired as Florida's head coach.
Laura Ianello, women's golf, 2010. Had been a UA assistant coach.
Adia Barnes, women's basketball, 2016. Had been an assistant at Washington.
Lopez is the only member of the Sweet 16 who had been fired before arriving at Arizona. But Lopez is the exception. At 48, he had been highly successful at Florida, going to five NCAA Tournaments and two College World Series in seven years. Florida's athletic director made a puzzling decision to fire Lopez.
Lopez arrived at Arizona determined to write the defining chapter of his career and he did: he went to eight NCAA Tournaments, two more College World Series and won the 2012 national championship.
As the school likes to say, he became a "Wildcat for Life."
Arizona shouldn't make a move until it studies the success of the school's Sweet 16 coaches and what it takes to be a winning head coach at the school.
---
 Edwards' hire worked for ASU; why not Bruschi as Cats' next coach?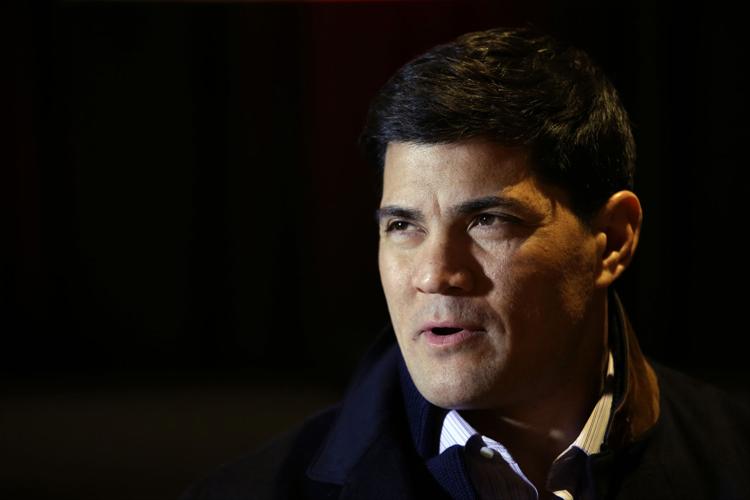 Before Arizona hired Rich Rodriguez in 2012, I advocated that the school fully examine the possibility of hiring Tedy Bruschi to be its head coach. It was met by silence. What do you think now? Bruschi, 47, an ESPN analyst, has never coached. But he's a leader, a big personality who has every tool to run a college football operation successfully. Can you imagine Salpointe Catholic elite recruits Lathan Ransom, Bijan Robinson, Bruno Fina and Matteo Mele leaving town if Bruschi told them about his vision for Arizona football? On the same subject, former Salpointe lineman Jonah Miller is holding a media session Wednesday at La Paloma to sign his letter-of-intent with Oregon. Bruschi would need to hire a strong staff, which is just what Edwards did at ASU. Remember Edwards had been out of coaching for 10 years, had never recruited since his coaching background was solely in the NFL. But obviously, ASU's model is working and is catching on. A few weeks ago, Jackson State hired Deion Sanders to be its head coach. It's a new world.
---
  Five things that are on my mind: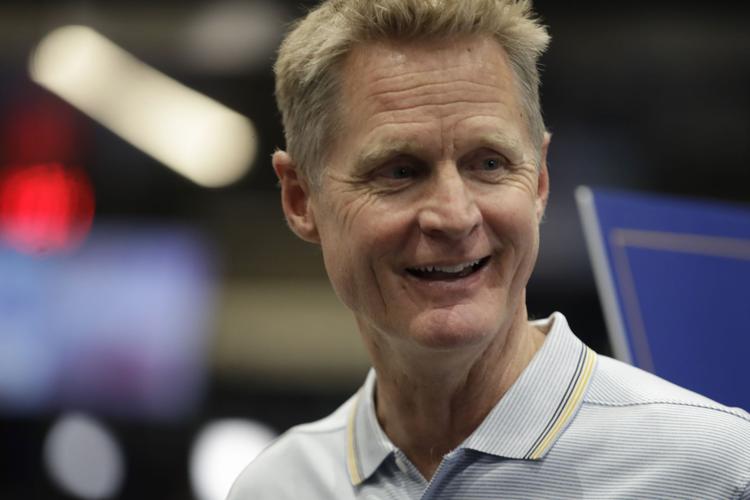 The NBA has relaxed game-day attire for its coaches. Steve Kerr of the Warriors was among the first to move in that direction, rarely putting on a tie. This year, the NBA will not require coats or ties. In the pandemic, college basketball coaches are more casual. Even Sean Miller is wearing clothing more suited to the event: school-themed gear. Utah's Larry Krystkowiak has been the Pac-12 leader in presenting a more casual look. I like it a ton, although ASU's Bobby Hurley wore a "Guard U" sweatshirt in the Sun Devils' clumsy home loss to San Diego State on Thursday. "Guard U?" Maybe that would've described the Sun Devils in the early 1980s, when Fat Lever and Byron Scott were ASU's backcourt partners. But this iteration of ASU basketball hasn't done anything to earn a nickname of any type.
Salpointe Catholic High School's 58-14 loss to Chandler Hamilton in the state football playoffs was the Lancers' worst defeat dating to the 1990s. It had lost 51-14 to Cienega in 2015, a rare down season for former Lancers coach Dennis Bene, but moving to Open Division playoffs is a really bad move for any Tucson team at any time. Salpointe could've won the Class 5A state championship this year, which is where it belonged. Peoria Sunrise Mountain won the 5A state title. Salpointe has a better football program.
Now at West Virginia, former UA linebacker Tony Fields II is leading the Big 12 Conference in tackles with 9.8 per game. His ex-UA teammate, linebacker Colin Schooler, finished his Texas Tech season with 7.0 tackles per game, No. 8 in the Big 12. The transfer from Arizona to the Big 12 strongly benefitted Fields and Schooler. What makes it worse for Arizona is that Schooler announced Friday he will return to Texas Tech for a fifth season in 2021. Ill-prepared Arizona ended up starting two walk-ons, Parker Henley and Rourke Freeburg, at linebacker. 
After his team humiliated Arizona 70-7 in Friday's Territorial Cup, Sun Devils coach Herm Edwards admitted he played the no-mercy card. Edwards told reporters: "This was the hardest I've ever coached on the sideline since I've been here when we had the lead. If I saw a guy smiling, they couldn't even smile. I didn't need them to smile. Just no. Just don't do it." Hiring Edwards a few weeks before Arizona hired Kevin Sumlin over the winter of 2017-18 was initially ridiculed. Now? Just no. Just don't do it.
---
Ex-Wildcats Akot, Barcello thriving at new schools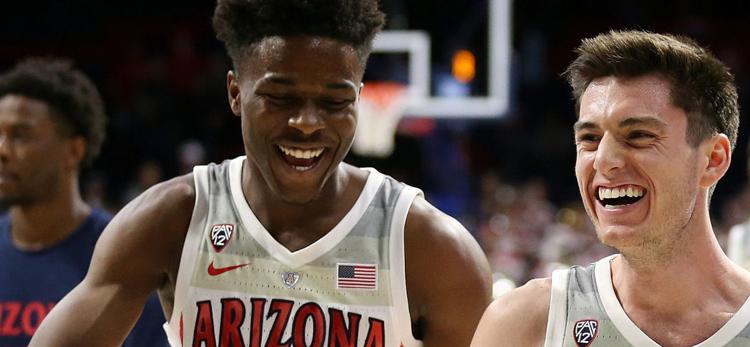 I watched former Arizona basketball player Emmanuel Akot, now at Boise State, drill a last-minute 3-point shot to beat BYU 74-70 Wednesday night. I almost didn't recognize Akot. He played with a freedom and confidence that wasn't part of his game or personality while at Arizona for two seasons.
He looked every bit the five-star recruit the UA recruited in 2017. Even more eye-opening was the play of BYU guard Alex Barcello, who used to be Akot's Arizona teammate. Barcello leads BYU in scoring, with 19.7 points per game, and has put up games of 25, 23, 22 and 20 points so far. Barcello pushes the action, is unafraid, a force.
They have thrived in a new system.
Last week, Ethan Strauss, a former NBA reporter at ESPN who is now at The Athletic, examined game film of Warriors rookie Nico Mannion and wrote that Mannion, the No. 48 overall draft pick, could be a steal.
Here's what Strauss discovered while researching video of Mannion: "Not only was Mannion scouted and swarmed, but coach Sean Miller returned to his old conservative ways. The Wildcats shifted to something of a plodding double-post offense, anathema in the modern NBA and increasingly less popular in college.
"Miller's offense looks nothing like what players are expected to do at the NBA level, and appears to do guards few favors at the college level."
---
 UA inching closer to playing spring sports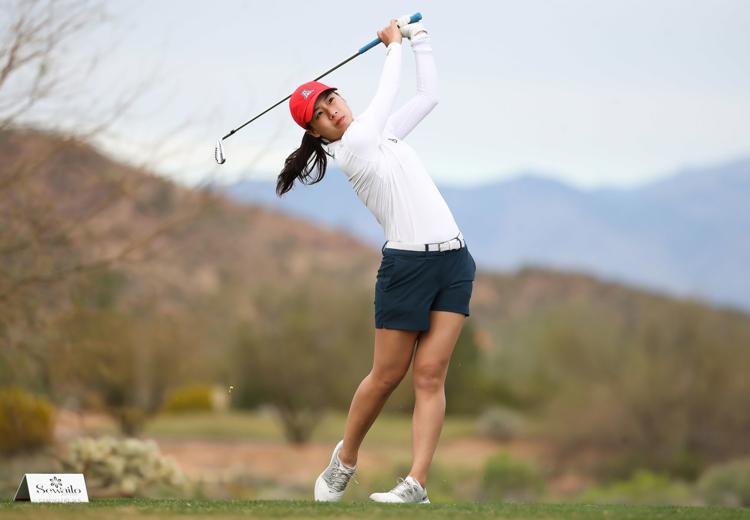 The University of Arizona is edging closer to spring sports being played. The UA's men's golf team is scheduled to play Arizona State Jan. 17-18 in a Ryder Cup-type event, the Copper Cup, to be held at Southern Dunes Golf Club in Maricopa. And the UA men's golf tennis team is scheduled to face Texas on Jan. 22 and either Florida or Oklahoma State a day later at the ITA Tennis Kickoff Weekend in Texas. There is no schedule for UA baseball or softball, although a strong guess is that the Pac-12 might play conference-only games in those two sports.
Randolph Golf Course renovations on hold
Arizona's men's and women's golf teams, which had been building toward being part of a $20 million golf facility at the Randolph Golf Course, probably won't see that come to fruition. Those plans have been paused during the pandemic. But the possibility of building a golf compound for the Wildcats at the Tucson Country Club are moving forward. If that project is completed, it would put Arizona's golf teams on par with the facilities that Arizona State, Stanford and Oregon have built recently. Currently, the UA golf teams must drive to the faraway Sewailo Golf Club at Casino del Sol for most of their training.
Tucson golf staple set for late February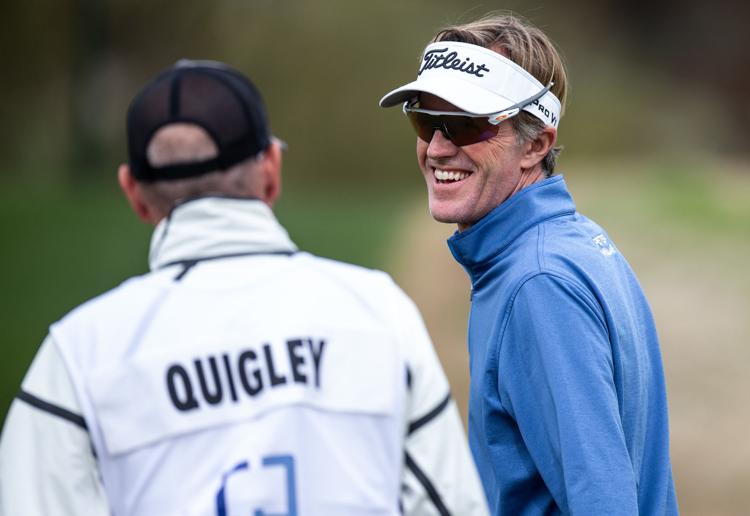 The Cologuard Classic is moving forward with plans to stage its sixth PGA Tour Champions Event at Tucson National, Feb. 26-28. With the Tour's schedule disrupted this year — 14 events were canceled — the 2021 schedule has also been altered, The Cologuard Classic will now be the second event of the year, a month after a season opener in Hawaii. I would expect ex-Wildcat Jim Furyk to play in the Cologuard Classic. Furyk seems to be all-in on the 50-over tour. He won two events this season and will host his own PGA Tour Champions event, the Furyk and Friends tournament, in October 2021 in Jacksonville, Florida.
Arizona Bowl gets favorable TV time slot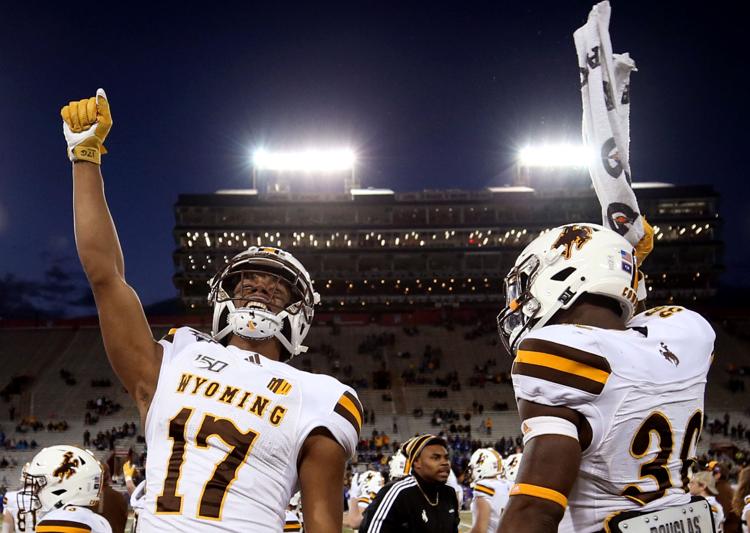 When the Arizona Bowl is played at Arizona Stadium at noon on New Year's Eve, it will be taking the place of the Sun Bowl on CBS. The Sun Bowl has been a CBS New Year's Eve staple for 52 years. "What better way to cap an insane year with a showcase of our community," said Ali Farhang, co-founder of the Arizona Bowl. "Everybody will be watching TV that day." The marquee team at the Arizona Bowl will be either Boise State or undefeated San Jose State; they'll be matched with a Mid-American Conference opponent. One thing different is that Nova Home Loans is no longer the title sponsor of the Arizona Bowl, but remains a corporate advertiser. It's uncertain what the travel plans for Arizona Bowl teams will be. They generally stay at a resort hotel for five or six days and practice in Tucson. It's possible they will fly to Tucson the day before the game this year.
---
My two cents: Wildcats' social media criticism of Kevin Sumlin, program is unprecedented
Early Saturday morning, I made a list of the former Arizona football players who either made a plea on social media for Arizona to hire a new football coach, or who expressed their displeasure with Kevin Sumlin.
Many were not kind. Some, such as 2014 Territorial Cup hero Samajie Grant, went into detail about how Sumlin and his staff did not welcome him to be around the program
These are the names I wrote down: Scooby Wright, Matt Scott, Shun Brown, Josh Miller, Heath Bray, Adrian Koch, Will Walker, Ronald Veal, Armon Williams, John Kaiser, Darren Case, Tony Neely, Paul Tofflemire, Doug Pfaff, Daniel Greer, Bill Smothers, Chuck Levy, Peter Becker, George Malauulu, Jon Prasuhn, Robert Glanton, Barry Julian, Keith Smith, Jared Tevis, Joe Tafoya, Jourdan Grandon and Jake Fischer. And I'm leaving out 10 or 20 more.
Those ex-Wildcats cover 40 years of UA football, former NFL players, all-conference players, you name it.
There has never been anything like this in UA sports history.
Contact sports columnist Greg Hansen at 520-573-4362 or ghansen@tucson.com. On Twitter: @ghansen711