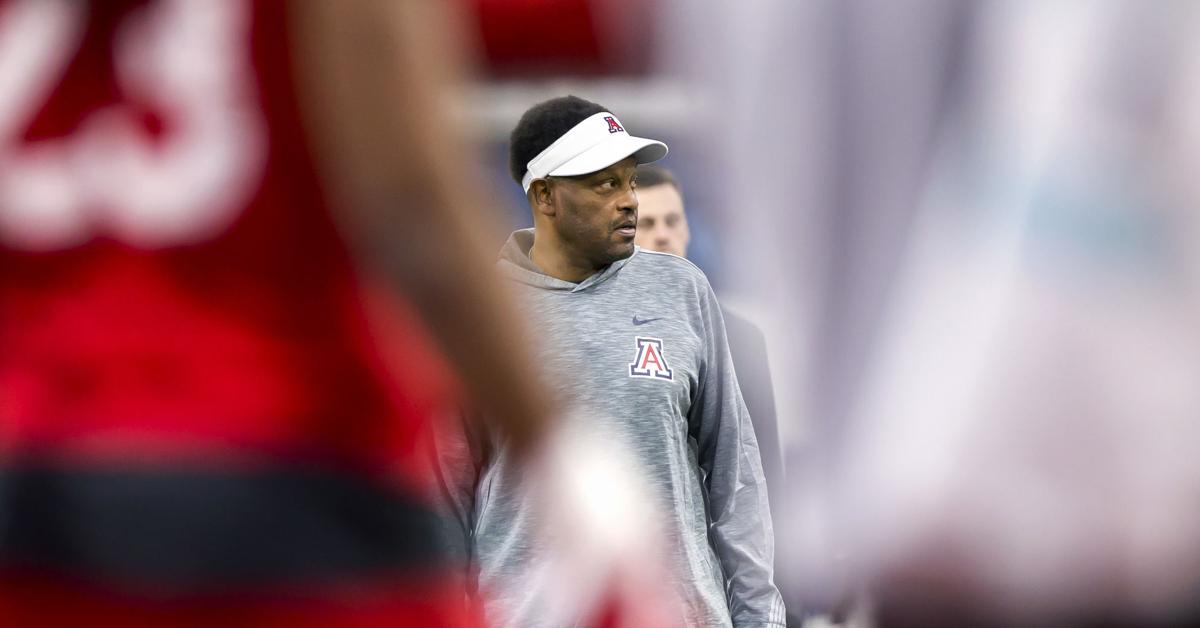 The Star's longtime columnist dissects Kevin Sumlin's path to lifetime wealth and how his buyout hurts UA, Levi Wallace's holiday donation to Tucson and who should be Arizona's next head coach. 
---
Kevin Sumlin's road to temporary fame and long-term fortune followed the most time-honored path in college football. He paid dues step by step, year by year, a coaching vagabond looking to hit it big.
From the staffs at Washington State, Wyoming, Minnesota. Purdue and Texas A&M, Sumlin hit it big in 2003 when he was hired to be the tight ends/special teams coach at Oklahoma. Bingo. Working under Bob Stoops, the Sooners went 54-13, and the success reflected on Sumlin. He became perhaps the most coveted assistant coach in college football in 2007.
That's when he became Exhibit A of the crazy money available to coaches in college football.
At the end of this lucrative road, Sumlin has been paid roughly $55 million.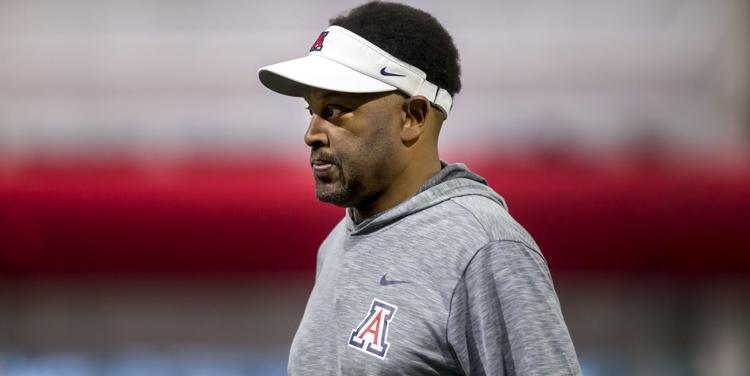 Here's the year-to-year compensation path Sumlin followed, according to my research:
2008: Signed a five-year deal to be head coach at Houston for $750,000 annually.
2010: New Houston athletic director Mack Rhoades, a Rincon High School and UA grad, gave Sumlin a new contract: six years for $6.8 million. "As our program grows," said Rhoades, "so will this contract."
2012: Signed by Texas A&M athletic director Bill Byrne for five years with an initial base salary of $2.43 million. Byrne, the father of former Arizona AD Greg Byrne, paid Rhoades a $435,000 buyout to close Sumlin's account at UH.
2014: Signed a six-year, $30-millon contract after rumors circulated that he would replace Lane Kiffin as USC's coach.
2017: Made $5 million, plus a $10.4 million separation fee when Texas A&M fired him.
2018: Hired by Arizona for five years and $14.5 million.
2020: Made $3.5 million, plus a buyout believed to be worth up to $7.28 million for being terminated.
That's approximately $55 million since Sumlin left Oklahoma in the fall of 2007. It's good work if you can get it, and a head-shaking perspective of what it costs to compete in college football.
When Sumlin moved to Tucson, he bought a 7,855-square foot home near La Paloma for $1.69 million. It was smaller than his lake house near College Station, Texas, which was 10,453 square feet.
Is the UA financially broken? On Friday, Arizona athletic director Dave Heeke said the athletic department has accrued a debt of almost $45 million during the pandemic. He also said "we have financial plan going forward that we have confidence in."
No matter what Heeke says, the loser here isn't so much Sumlin as it is Arizona.
After 'marathon of phone calls,' Tedy Bruschi decides not to pursue Arizona job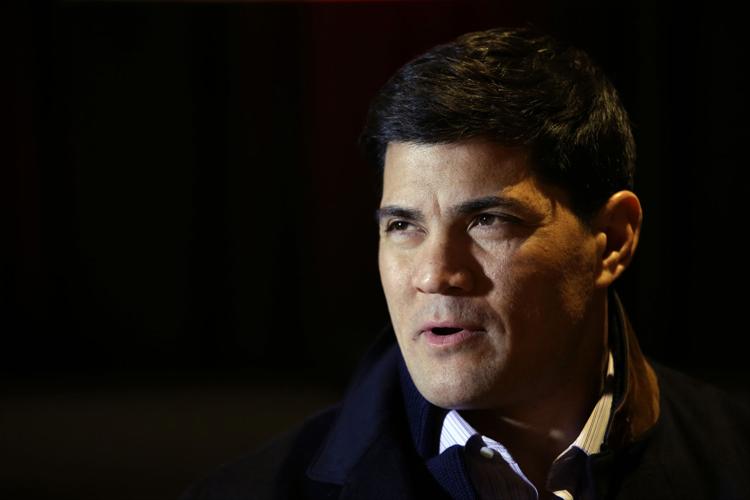 Last weekend, Tedy Bruschi made what he called "a marathon of phone calls" in attempt to gain insight on the vacant Arizona football coaching job. He even phoned his longtime ESPN studio analyst sidekick Herm Edwards, now the coach at Arizona State.
"When I talked to Herm, I got a good sense of the commitment required to coach at Arizona," Bruschi told me. "I've got the energy and feel I could do it. I'm 47 and feel great. I love my Wildcats and I wish I could help them get back to where we were in the '90s."
But as Bruschi and his wife, former Sahuaro High School and UA volleyball standout Heidi Bomberger, discussed a career change and a serious attempt at replacing Kevin Sumlin, he knew the timing wasn't right.
Heidi is a high school volleyball coach; she led the Feehan High School Shamrocks to an undefeated championship season this fall. Their three sons are active in football and lacrosse. One attends Clemson, the other Endicott College in Massachusetts and the youngest is still in high school. Bruschi has helped coach his sons on the Feehan staff.
"Seeing the Wildcats struggle stirs up a lot of emotions," Bruschi said, "but I've got it going pretty good here and at ESPN. I'm passionate about my time at Arizona and all the people in Tucson, but it's my turn to watch my wife and my kids here. I've played phone tag with Dave Heeke and I trust that he will make the right coaching hire."
Merle Miller was 'just the right guy' to bring Tucson into the big time
When the Tucson Toros were admitted to the Pacific Coast League in 1969, owner Roy Jackson searched nationally for "just the right guy" to be the Triple-A club's general manager.
He found 34-year-old Merle Miller working as the GM of the Class A Burlington Bees in his hometown. He was "just the right guy." By 1971, Miller became the first general manager of the new Fiesta Bowl in Tempe. By 1981, he joined Tucson banker Larry Brown and Tucson attorney Burt Kinerk in an idea that turned into the Copper Bowl, which got its start in 1989 at Arizona Stadium. Miller was the game's first executive director.
Miller made Tucson his home and certainly created a legacy in Tucson sports.
Sadly, Miller, 86, died here last week surrounded by his children following a short illness.
"My dad was such a go-getter," said Miller's daughter, Kris Knight. "He had John Wayne at Hi Corbett Field. He had the Three Stooges. He came a long way from working as a young newspaperman in Iowa. We all made Tucson our home."'
Inducted into the Pima County Sports Hall of Fame in 1995, Miller also was the general manager of the 1970s Tucson Mavericks, Tucson's first pro hockey franchise.
Miller's family will wait until 2021 to schedule a memorial for their father.
Levi Wallace's generosity will help TUSD families over the holidays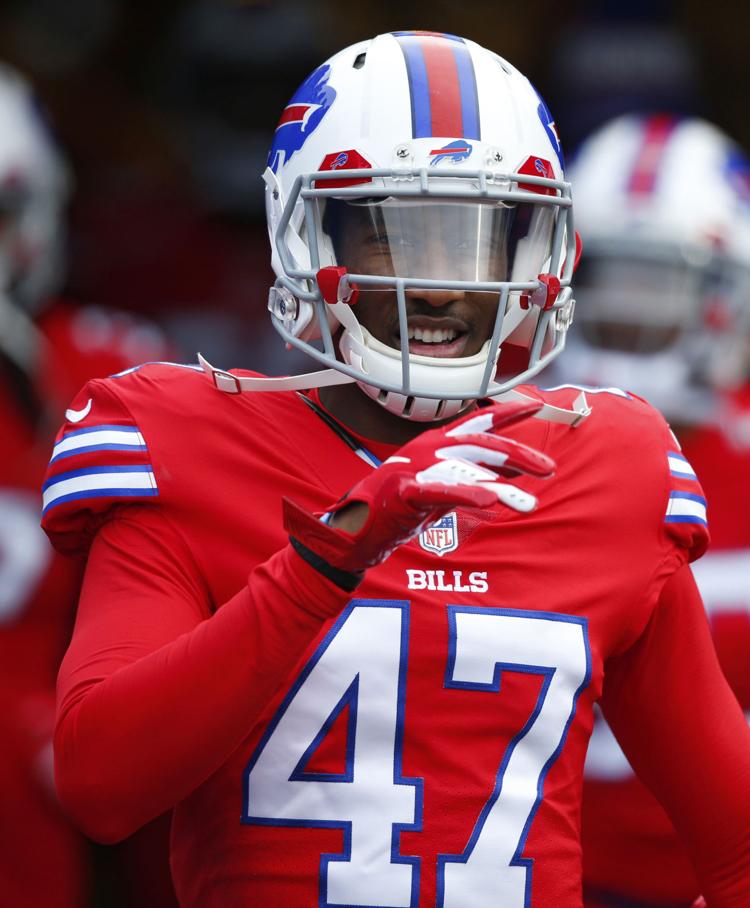 Among Super Bowl contenders in the NFL, there are few success stories more compelling than that of Buffalo Bills starting cornerback Levi Wallace, a Tucson High grad who walked on at Alabama and became a starter on the Crimson Tide's 2017 national championship team. He was not selected in the 2018 NFL draft but made the Bills roster as an undrafted free agent.
Last week, Wallace donated about 30,000 dinners/gift cards to TUSD's African American Student Services Department to be distributed over the holidays. "I'll never forget where I came from," Wallace said in a video interview. "I want to be able to give back and reach out to people there." He earlier donated about 300 spiral hams to families in the TUSD. Wallace, who missed four games with an injury this season, has started the Bills' other nine games this season and has intercepted two passes.
Longtime Tucson official dies of COVID-19
Sad news: Frank Amparano, 76, who officiated high school football, basketball, baseball and softball games in Tucson for the last 46 years died last week of COVID-19. A week earlier, Amparano had been part of the officiating staff for the Class 3A state championship football game, joining his longtime friends Chris Gastellum, Bill Bechler, Rob Davidson and Chris March. Amparano was deeply involved in youth league softball for decades, a friendly face and one of my wonderful golf partners at the El Rio Golf Club.
"I think we all saw Frank as a brother," said Gastellum. "He was truly unique. When you mention 'Frank Amparano,' everyone would respond, 'Frank's a good guy, I like Frank'. He was a great mentor to younger officials. He was just a great person as well."
Amparano was a Tucson High grad who spent much of his working life as a painter for the City of Tucson.
Hall of Famer Fogltance joins TV broadcast for Pac-12 championship game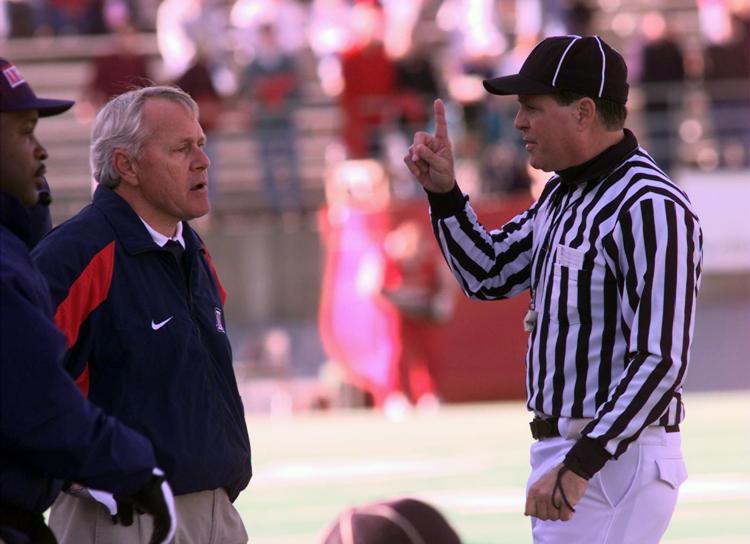 Tucson's longest-serving Pac-12 football official, Jim Fogltance, who has worked for the conference in various capacities for 42 years, including calling the famous 1982 "The Band is on the Field!" Cal victory over Stanford, served as the TV replay official for Friday's Oregon-USC league championship football game. Those jobs are awarded on the basis of merit. Fogltance officiated his first high school game in Tucson in 1965. In 2019, he was inducted into the Pac-12 Officials Hall of Fame.
Mike Hankwitz retires from coaching, looks to reside in the Old Pueblo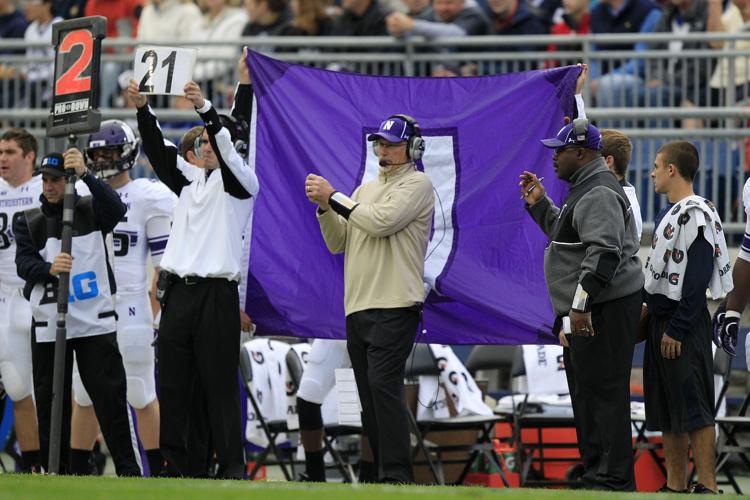 Mike Hankwitz, Arizona's defensive coordinator and interim head football coach in 2003 — as well as a coach on Jim Young's Arizona staffs of the 1970s — is retiring from coaching. Hankwtiz, 73, the defensive coordinator at Northwestern, is believed to be the longest-serving assistant coach in college football. He plans to make Tucson his winter home, which has become a comfy retirement destination for ex-UA defensive coaches. Tim Kish, defensive coordinator under Mike Stoops, and Rich Ellerson and Larry Mac Duff, defensive coordinators under Dick Tomey, also are retired and living here.
Pima College searching for basketball opponents after Maricopa County cancels winter JC sports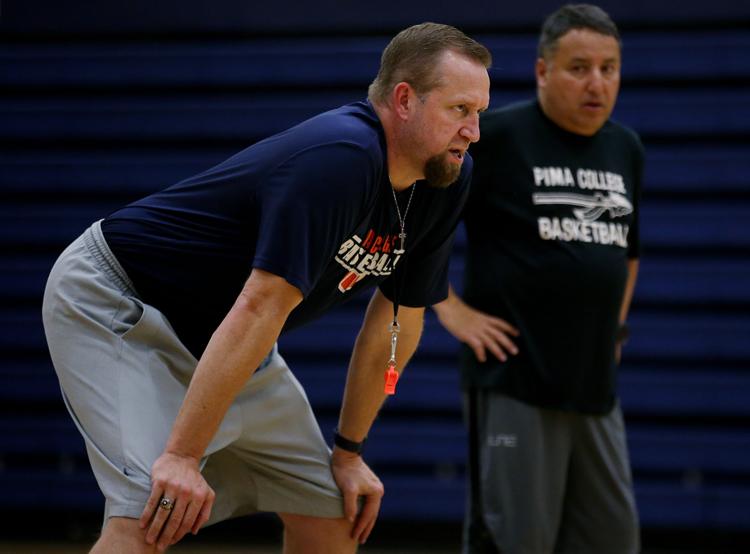 Following strict safety protocols, Pima College's men's and women's basketball teams under Brian Peabody and Todd Holthaus resumed limited workouts on the PCC west campus, hopeful for a return to full practice early next month. They had planned to begin playing games in the ACCAC about Jan. 20. But last week, Maricopa County's six ACCAC schools announced the cancellation of men's and women's basketball and women's volleyball.
The Maricopa district added that the decision "may be overturned or adjusted based on guidance and directives from the city, county, state agencies or the NJCAA." Now what? Without the Maricopa schools, Pima College has just Central Arizona, Western Arizona, Tohono O'odham, Eastern Arizona and Yavapai to put on the schedule. Also canceled in Tucson last week was the Jan. 9-10 Pro Bull Riders opening event on the 2021 schedule, at the Tucson Rodeo Grounds. The bull riders had arranged to sell tickets for afternoon competitions on Saturday and Sunday, with ticket-holders safely spaced around the rodeo grounds.
Golf Channel hires former Wildcat for new morning show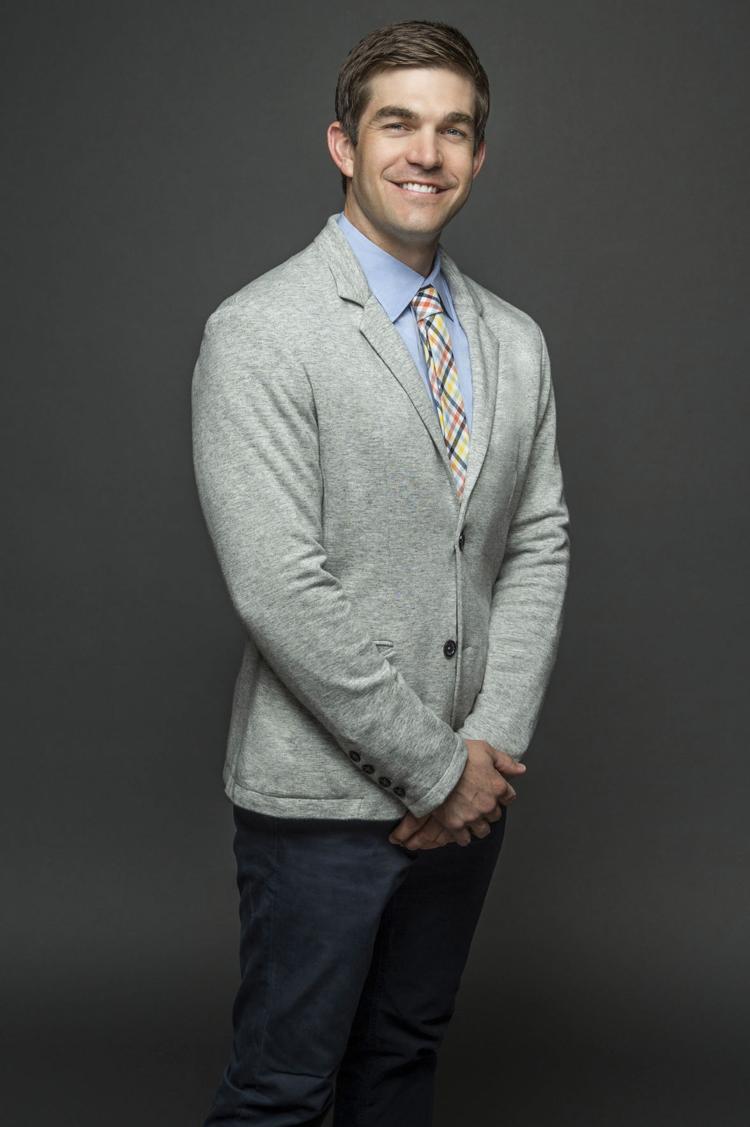 UA grad Shane Bacon, who rose through the ranks to become one of the leading faces on Fox's coverage of PGA Tour and LPGA Tour golf broadcasts, has been hired by Golf Channel. Bacon will be the co-host of Golf Channel's new morning show, "Golf Today," which replaces "Morning Drive." Bacon will also be part of Golf Central news programs. He got his start as a sportswriter for the Daily Wildcat.
A sign of the refereeing times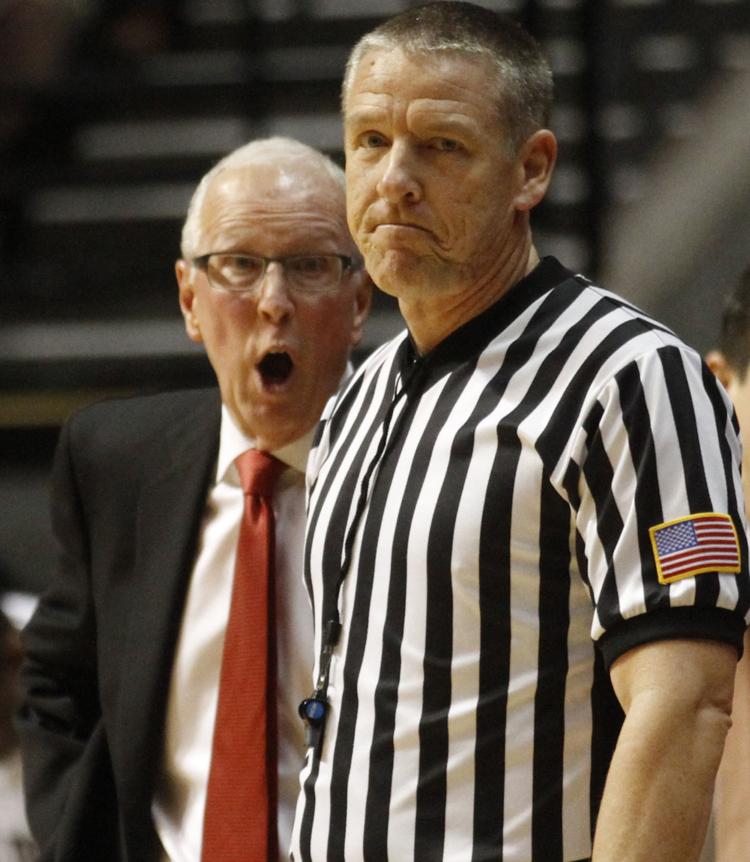 Tucsonan Chris Rastatter has been one of the busiest basketball referees in the bumpy start of scheduling and re-scheduling to the 2020-21 college basketball season. Through Friday, the Rincon/University High grad had pieced together 14 games, including those played in Tempe, Seattle, Las Vegas, Los Angeles, San Diego, and those at BYU and Washington State. Rastatter called 14 games in 24 days. As one of the top referees in college basketball, a 23-year NCAA Tournament official, Rastatter usually works 80 to 90 games in a season but rarely 14 in a 24-day span.
My two cents: These three coaches fit Heeke's requirement for an engaging, hand-shaking coach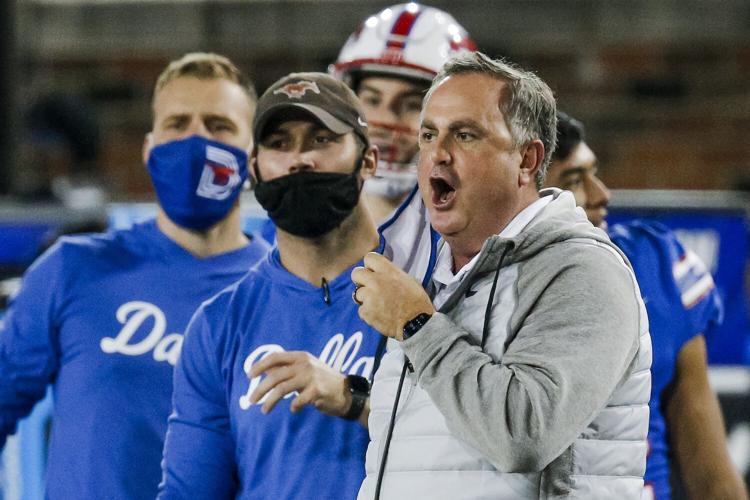 In his Zoom conference Friday, Arizona athletic director Dave Heeke said the school's next football coach will be expected to do such things as attend Rotary Club luncheons and "stick around after and shake a few hands."
"They want to know their football coach. We have to be open and inclusive," said Heeke.
Kevin Sumlin was a no-show at public events. Rich Rodriguez also became an in-the-bunker coach. That might work in Berkeley, California, but not in Tucson.
It's not that Tucson won't embrace a rebuilding project. Under Mike Stoops from 2005-10, Arizona averaged (in order) 53,613, 55,798, 52,160, 52,440, 52,555 and 55,408 fans per game at Arizona Stadium.
The UA is now fortunate to hit 40,000.
The man I think could put 50,000 in the seats is Stoops' Arizona offensive coordinator, Sonny Dykes. That probably isn't going to happen, even though it would be such a good fit.
Dykes, who grew up in Lubbock, Texas, the son of Texas Tech football coach Spike Dykes, is reportedly paid $1.34 million per season at SMU. A people-person, a hard-working and humble man who has been a head coach at Louisiana Tech, Cal and SMU, Dykes would do the Rotary Club circuit without complaint. And at 51, he has 10 years of experience at rebuilding the programs at Louisiana Tech, Cal and SMU.
If not Dykes, who? My recommendations would be (1) San Jose State's Brent Brennan and (2) BYU's Kilane Sitake. Sitake, 45, who started his coaching career at Eastern Arizona College and was later defensive coordinator at Utah and Oregon State.
What do you think? Let me know if you've got a better plan.
Contact sports columnist Greg Hansen at 520-573-4362 or ghansen@tucson.com. On Twitter: @ghansen711