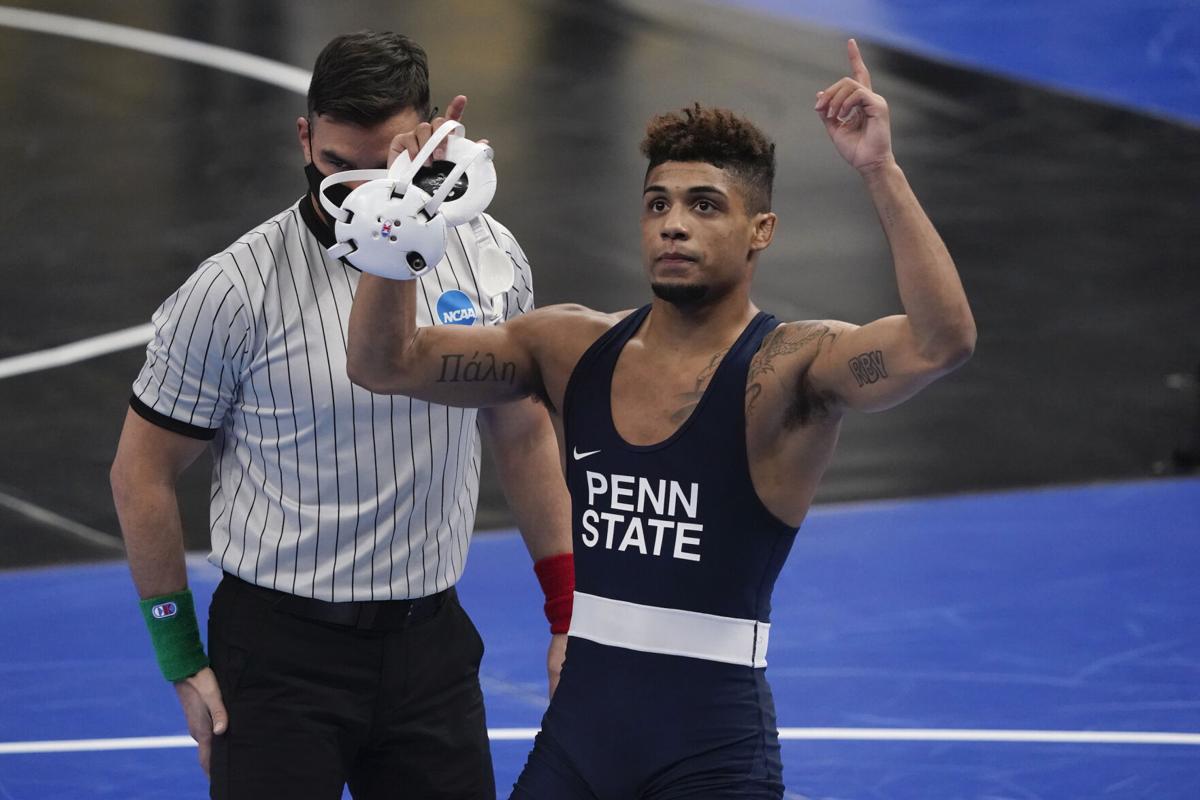 The Star's longtime columinist writes about how NCAA athletes deserve every cent they'll earn, a tragic death by a Desert Swarm member and why there shouldn't be a rush to find Jay Johnson's replacement.
---
Letting college athletes be compensated is long overdue
About 15 years ago, a friend asked if I wanted to play in a scramble at Arizona National. Saturday. Early October.
"But Steve Kerr and Tom Tolbert are hitting tee shots with every group at the sixth hole and will have beers with the golfers after.''
That was about 20 years after Kerr and Tolbert led Arizona to the Final Four. One of the cherished photos I have on display in my office is Kerr and Tolbert — both in bare feet — standing beside me at Arizona National that afternoon.
I don't know how much the early 2000s equivalent of $120 was in 1988 — maybe $75 — but I probably would've paid double that to be involved in a golf scramble with Kerr and Tolbert, then seniors at Arizona. The 150 available tee times would've sold out inside 24 hours.
That's what first came to mind when the NCAA's Names, Image and Likeness (NIL) movement became reality last week. Imagine how much money Steve Kerr could've made from making public appearances or selling his used Nike basketball shoes during his UA career. Thousands upon thousands of dollars.
Or picture this: let's say Scooby Wright set up a golf scramble at the Randolph Golf Complex in the spring of 2015, a few months after he became a consensus All-American linebacker, leading the Wildcats to the 2014 Pac-12 South championship.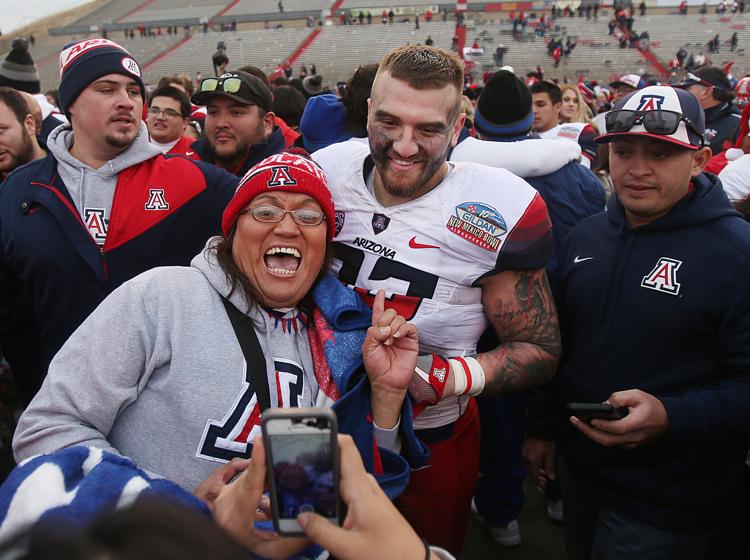 He might've called it the Scooby Wright Invitational, presented by Eegee's. Scooby was the most popular athlete in Tucson. He could've reserved 150 tee times at about $45 each, a total cost of close to $7,000. He could've charged each golfer $125, a total of over $18,000. He probably would've had no trouble getting a firm like Eegee's to supply post-game sandwiches and drinks, perhaps with little or no cost if Scooby and his backers had used Eegee's name in the day's festivities.
By that evening, Scooby Wright might've pocketed close to $10,000. Knowing him, he probably would've shared it with his fellow linebackers, who could've helped to operate the day's activities.
That's no longer a wild dream. That's now reality for the nation's most identifiable college athletes.
If you think that's out of whack, consider that Scooby's linebackers coach, Jeff Casteel, was paid a total base salary of more than $1.2 million during Scooby's three UA football seasons. Casteel ran an out-dated defensive scheme who refused to be interviewed by the media during his UA tenure. He was an old-school drill sergeant who was eventually fired.
Who was worth more money to the UA football program? I'd say Scooby Wright.
The first Tucson athlete to make a move in the NIL process last week was undefeated four-time Sunnyside High School state wrestling champion Roman Bravo-Young. He won the NCAA championship at 133 pounds last winter at Penn State, the top-ranked wrestling school in America, which sometimes draws as many as 7,000 fans to a home match.
Bravo-Young used social media outlets to hold a raffle — at $10 per ticket — to buy his wrestling shoes from the NCAA finals. He is to announce the raffle winner Sunday. His wrestling shoes have "RBY'' embroidered into the fabric. Bravo-Young might not ever release the bottom line, but a reasonable estimate is that more than 1,000 people will buy a $10 ticket.
That $10,000. That's entrepreneurship. Isn't that why people go to college? To learn how to make money?
The debut of NIL touched every market in college sports. Rylan Jones, a so-so point guard at Utah who has transferred to little ol' Utah State, my alma mater, last week tweeted that he is "open to all brand promotions and business opportunists! Would love working with Salt Lake and Logan based business but open to everything!''
Jones averaged 4.4 points for the Utes last year. If he can dream big, can you imagine how much Jennie Finch could've earned from the NIL process 20 years ago at Arizona and elsewhere? A million bucks, no doubt.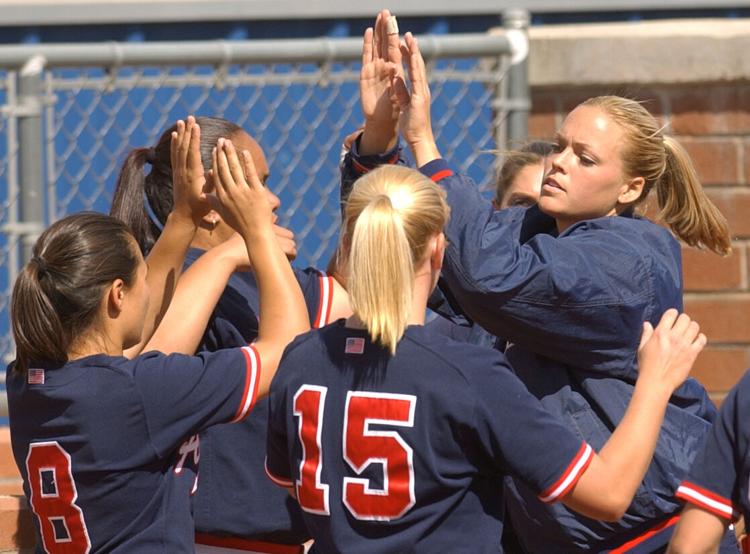 What comes next is the great unknown.
Will offensive linemen be unhappy if the quarterback they are protecting pockets $5,000 for signing autographs? Will overzealous boosters get involved in more shady recruiting than we've ever imagined? Will NIL enable the Pac-12's largest cities to create an even bigger recruiting advantage over the Arizonas and Colorados than already exists?
Not much ever gets said when a basketball coach like Sean Miller is paid a bonus of maybe $30,000 to get his team into the first-round of the NCAA Tournament. At least now one person won't get all the benefits from a successful year in college sports. Bring it on.
---
'93 UA baseball offense superior to '21 club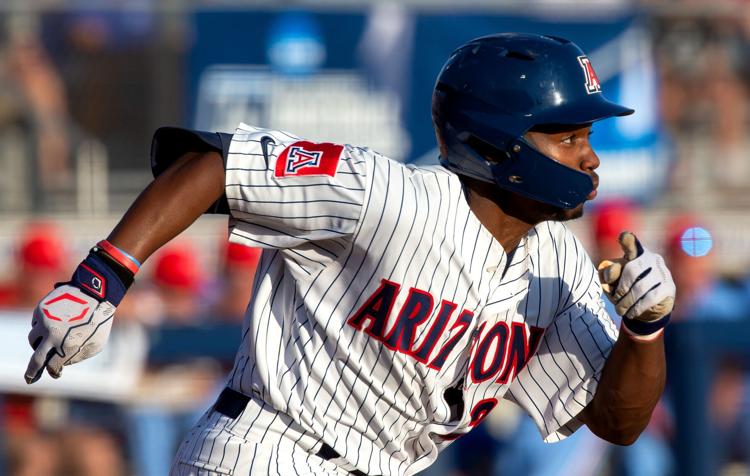 Before Arizona's baseball team left Tucson for the College World Series last month, UA coach Jay Johnson suggested that the 2021 Wildcats were possibly the most productive offense in Pac-12 history.
Johnson was in the ballpark, but in a conference that has produced Barry Bonds, Mark McGwire and 12 NCAA championship teams since 1978, his claim was bound to be refuted. And it was.
Robbie Moen, Arizona's 1993 All-Pac-10 outfielder from Flowing Wells High School, a Pima County Sports Hall of Famer and long-time major-league baseball scout, pointed out the following:
His 1993 team had a .343 batting average and led the NCAA in runs per game, 9.5. Johnson's Wildcats had a .325 batting average and led the NCAA in runs per game, 8.6.
Moen's 1993 team, coached by Jerry Kindall, hit a school-record 115 home runs. The '21 Wildcats hit 70.
The '93 Wildcats had six offensive players make first-team all-conference: Moen, Willie Morales, George Arias, Todd Landry, John Tejcek and Jason Thompson. The '21 Wildcats had four first-team offensive players: Jacob Berry, Daniel Susac, Donta' Williams and Brandon Boissiere.
"I want you to know I am a Jay Johnson fan,'' Moen told me. "I think he did a very good job at UA. I have known Jay for several years, going back to when I coached at LMU and he was with the San Diego Toreros. So I have no beef or problem with him. I just want to point out the difference in the numbers between the 1993 and the 2021 teams.''
The '93 team, unfortunately, could not sync its hitting and pitching. The 1993 Wildcats had a team ERA of 6.45 and lost in the regional finals at Oklahoma State, 11-10. This year's UA team had a staff ERA of 4.60 before being swept in the College World Series.
Maybe the next UA baseball coach should study these figures. Two of the best-hitting UA teams in history were eliminated because of ineffective pitching.
---
CDO grad Ian Kinsler to play in Olympics for Israel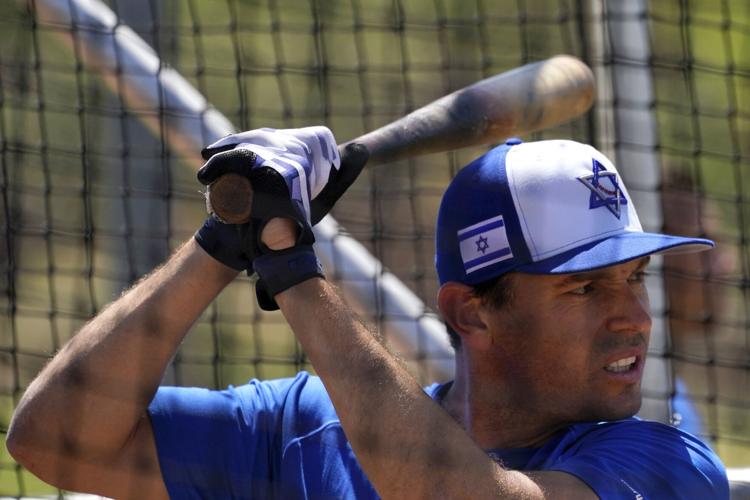 More than a year after three-time All-Star second baseman Ian Kinsler retired from baseball, the Canyon del Oro High School grad is back in the minor leagues. Kinsler, 39, made his debut for the Long Island Ducks on Friday night. The Ducks are in the Atlantic Professional Baseball League, owned by ex-New York Mets infielder Bud Harrelson and coached by another ex-Met, Wally Backman. Kinsler is going to play eight games for the Ducks before joining Israel's 2021 Tokyo Olympics team, which will leave for Japan in about two weeks. Kinsler, whose father is Jewish, flew to Israel recently to become an Israeli citizen.
---
Cats climb to 27th in final standings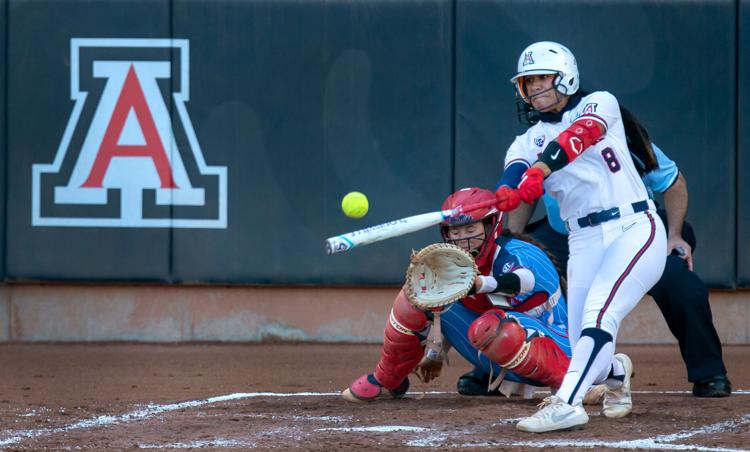 Arizona finished 27th in the final Director's Cup standings, which computes an athletic department's year-long success (or failures) in every sport. It is the UA's top finish since 2015-16 when it finished 25th. The Wildcats haven't finished in the top 20 since 2011-12 (19th) and haven't finished in the Director's Cup top 10 since 2000-01 (eighth), when they capped an eight-year run in the top 10. Arizona barely broke into the top half of the Pac-12 in the just-completed school year. Stanford was No. 2 overall (behind Texas), USC was No. 6, UCLA was No. 13, ASU was No. 20 and Oregon No. 25. Room for improvement? Absolutely.
---
Tanvi Narendran will draw plenty of interest from colleges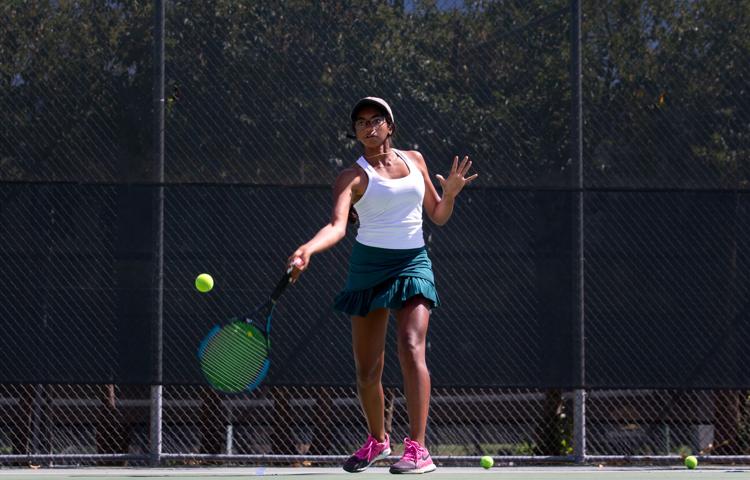 Here's a name to remember: Rincon/University High senior-to-be Tanvi Narendran has emerged as one of the top girls tennis players in Tucson history. Narendran last week won the UTSA Girls 18 Southwest championship, defeating Gonzaga junior Cathy Broerman in the finals at the UA's Robson Tennis Center. Broerman, who is from Scottsdale, went 15-1 at Gonzaga this year. "Tanvi is the quintessential late-bloomer,'' said her long-time coach Evan Phillips. Narendran is ranked No. 2 in Arizona in Girls 18U tennis and No. 46 nationally. She will now go through the college recruiting process. She plans to be an attorney.
---
New commish George Kilavkoff makes good first impression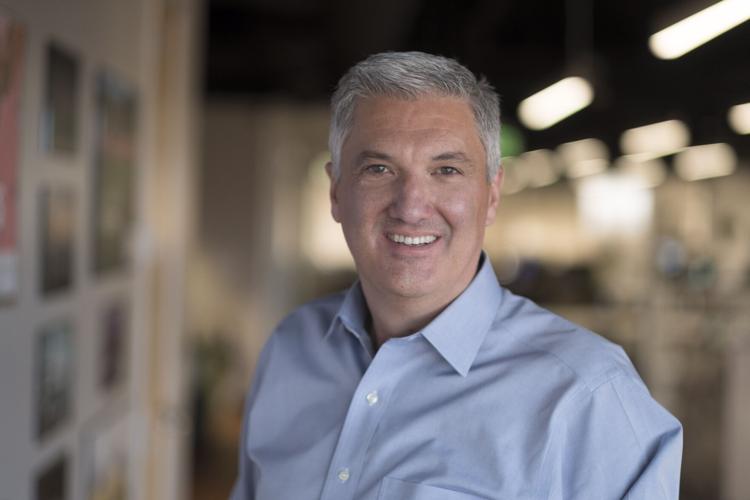 Pac-12 commissioner George Kliavkoff's first day at work was Thursday. He began on a promising note, releasing a statement to Pac-12 student-athletes on social media that said: "The reason I am here is to serve and support every one of you, so the very first thing I wanted to do on my first day is reach out to you personally.'' That was a bit of a different approach than ousted commissioner Larry Scott took. Scott's two-step approach was (1) it's about me (2) it's about my bank account. Do you realize the Pac-12 spent more than $90 million on rent for its excessive downtown San Francisco office during Scott's years at the top? Scott was a textbook study on how NOT to run the Pac-12.
---
Desert Swarm lineman Jim Hoffman dies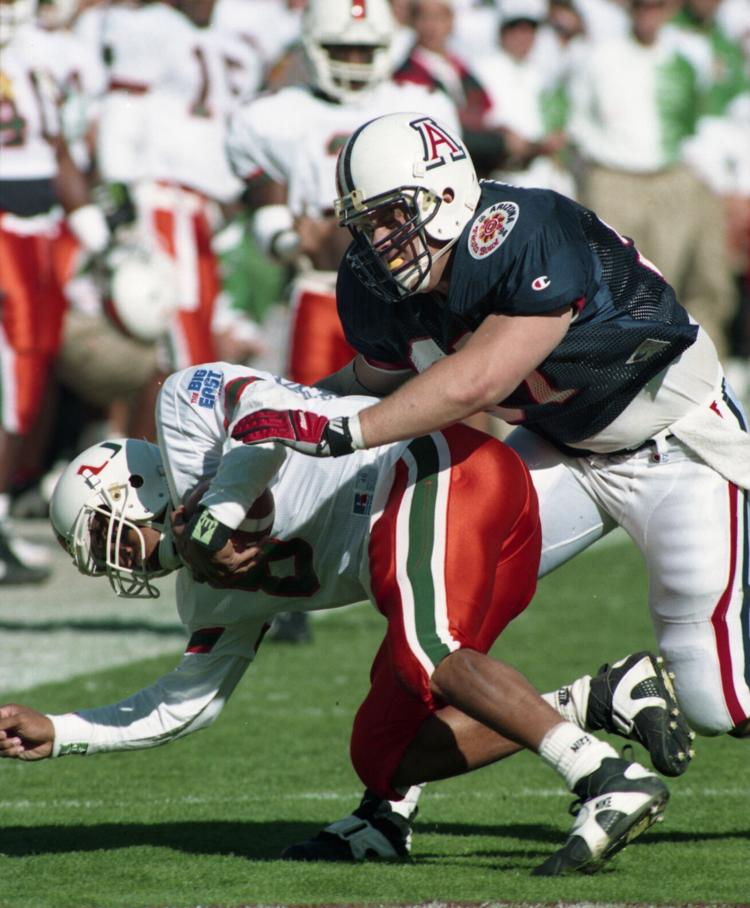 Jim Hoffman, one of the five UA football players pictured on the 1994 Sports Illustrated "Desert Swarm'' cover, died last week in California. He was 47.
It goes beyond sad, because Hoffman became the 15th former Arizona football player who played for Dick Tomey or his successors to die. That's beyond tragic.
Hoffman, a defensive lineman, posed on the cover of the SI's 1994 college football edition with fellow teammates and future NFL players Tony Bouie, Brandon Sanders, Tedy Bruschi and Sean Harris. Hoffman was not a headline-chaser. He initially declined a chance to pose for the SI photographer, suggesting that teammates Warner Smith and Ontiwaun Carter were more deserving.
Hoffman was preceded in death by the following Wildcats who didn't live to reach age 50: tight end Damon Terrell, 1995; linebacker Akil Jackson, 1999; lineman Young Thompson, 2008; lineman Joe Tofflemire, 2011; receiver Derek Hill, 2012; lineman Chuck Osborne, 2012; running back Mike Streidnig, 2014; lineman Pulu Poumele, 2016; lineman Zach Hemmila, 2016; lineman Val Bichekas, 2017; lineman Mu Tagoai, 2017; lineman Warner Smith, 2018; receiver Troy Dickey, 2018; running back Leo Mills, 2020.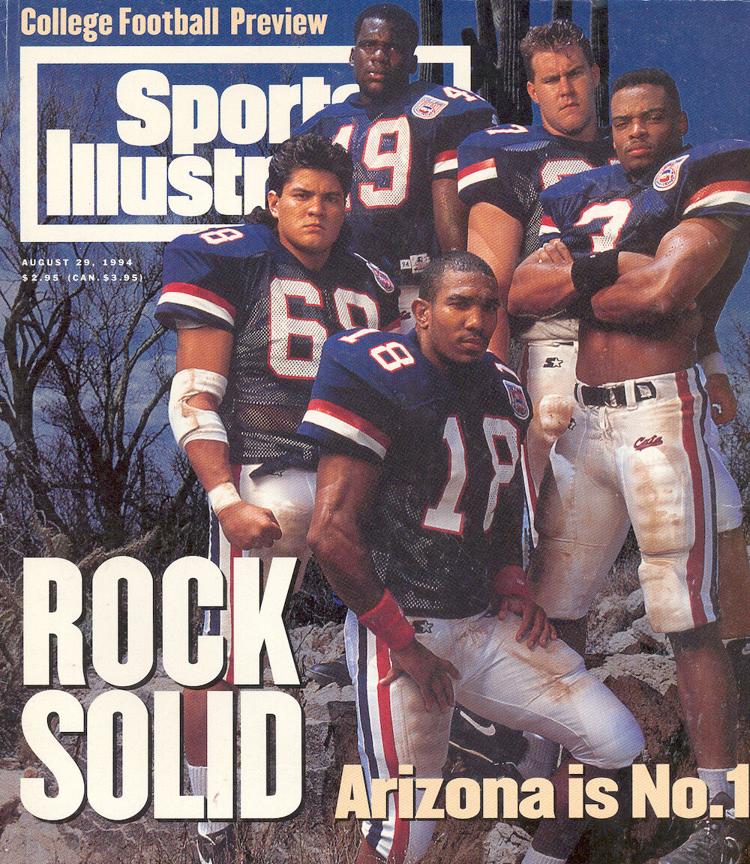 What's more troubling about Hoffman's death at a relatively early age is that there have been so many of his UA contemporaries who also died young. Is it related to CTE? Or simply to the punishing nature of football? It's unfortunate the NCAA and each individual school doesn't have the financial resources to study the nature of each ex-Wildcat's early death.
---
My two cents: Dave Heeke shouldn't be in a rush to name new baseball coach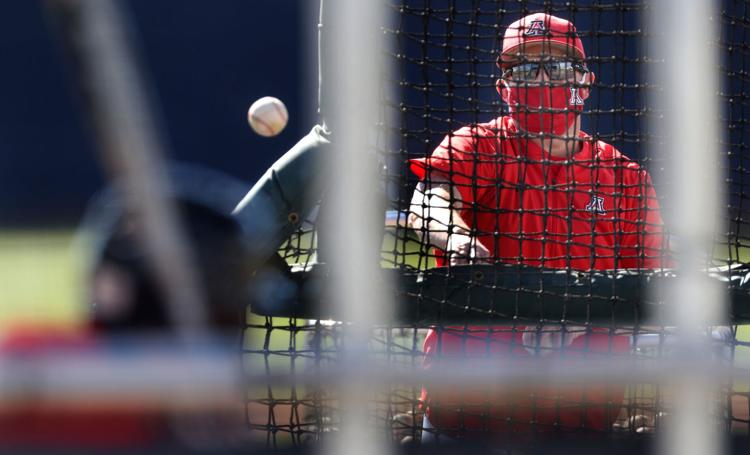 The search for Arizona's new baseball coach began its second week Friday, but history suggests a longer search is routine.
When Jerry Kindall retired as Arizona's baseball coach on May 20, 1996, the school didn't hire Jerry Stitt — Kindall's top assistant coach — until July 3.
When Arizona fired women's basketball coach Niya Butts on March 1, 2016, it didn't hire Washington assistant coach Adia Barnes until April 4; the UA waited for Washington to be eliminated from the Final Four before making it official.
And when UA men's tennis coach Tad Berkowitz resigned on April 15, 2016, UA athletic director Greg Byrne didn't hire Utah State coach Clancy Shields until May 23.
Getting it right is more important than rushing to judgment. But even a long search sometimes goes bust.
Arizona took 24 days from the time basketball coach Fred Snowden was asked to resign in March 1982. Finally, on April Fool's Day, the UA hired Grand Canyon coach Ben Lindsey to be its new coach.
The Star's news story that day began with this paragraph: "Ben Who?''
If UA athletic director Dave Heeke hires anyone whose name is greeted with "Who?'' it surely means he should've taken more time.
Contact sports columnist Greg Hansen at 520-573-4362 or ghansen@tucson.com. On Twitter: @ghansen711