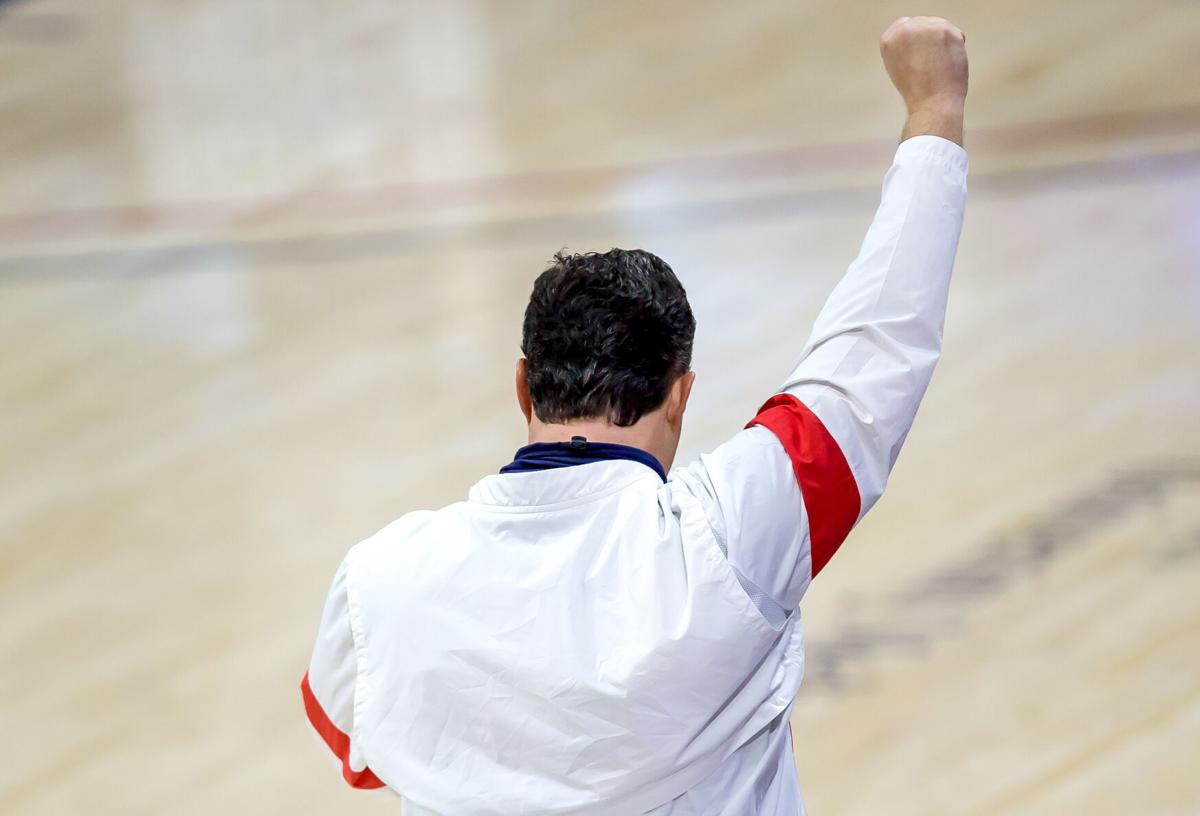 The Star columnist checks in on Arizona's lack of relevancy the last three seasons under Sean Miller and recent comments from UA president Robert C. Robbins. Plus, the latest news and notes across the Tucson sports scene.
---
Two prominent Phoenix sports-talk radio personalities, Dan Bickley of Arizona Sports 98.7-FM, and UA alumnus Jody Oehler of Fox Sports 910-AM, weighed in on Sean Miller's troubles last week.
Wrote Oehler, who began his career at ESPN Tucson 1490: "The relationship with Sean Miller has run its course. We tried. We circled wagons. We tolerated tournament heartbreaks. We waited through investigations and trials. We suspended our sense of belief. We believed you. We defended you. We did it because we were betting it would be worth it. We anticipated more success, not less. And we have been wrong."
Wrote Bickley, a long-time Arizona Republic columnist: "In Tucson, there is a distinct fear of life after Miller. A fear that losing the sweaty bully will further loosen their grip on relevancy, maybe even for good."
Relevancy? Here are the composite Pac-12 standings the last three seasons:
That's sixth place. That's not Arizona-level relevancy.
Yet two days after Arizona released the NCAA Notice of Allegations against its basketball program, UA president Robert C. Robbins confirmed Miller's status and said "We've got a really good team. We're young."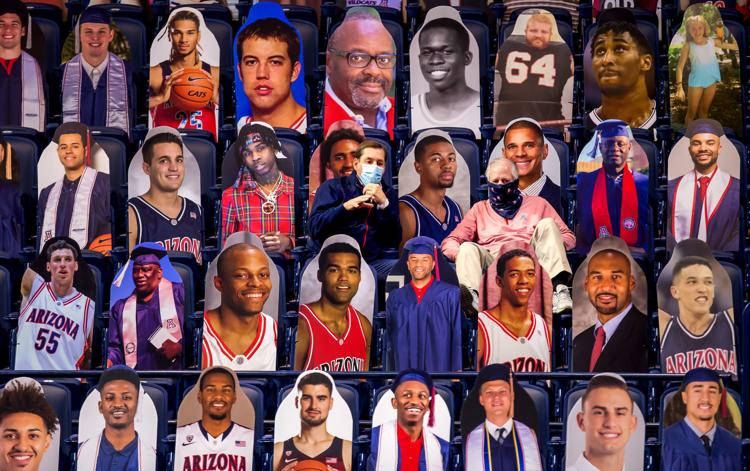 It was not only tone deaf, but it transformed the UA president to his alter ego, Front Row Bobby, the ever-present front-row fan at McKale Center. It was really bad timing, especially after the public became aware that two of Miller's former UA assistant coaches have been accused of academic fraud.
Those looking at the situation from the outside, including Bickley, Oehler and Dan Wolken of USA Today weren't kind. Wrote Wolken: "At this point, it's hard to tell whether Robbins is more upset about the scandal or the fact that Arizona hasn't been a true contender for the past few years."
Some elite-level basketball schools have shown much less tolerance. Much, much less. UCLA has fired six basketball coaches since Arizona gained power in the conference. Five of the six were replaced for winning/losing issues. Here's how Miller's last three seasons stack up compared to the last three full seasons of those who parted ways with UCLA:
Robbins said that Miller is "out there recruiting." Yet as Oehler wrote, "Every recruiting victory is a reminder of wasted talent, every game is a reinforcement of how far the program standards have fallen and every tournament is a lesson in how to lose relevance."
---
Johnson featured on TV show; Ring of Honor overdue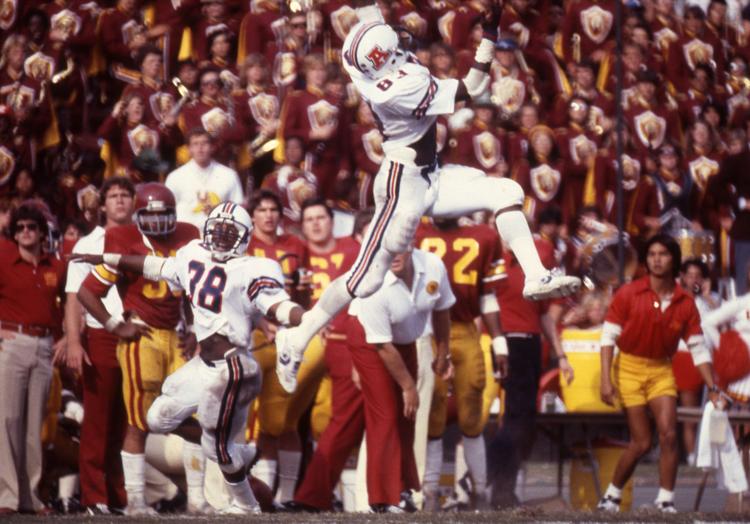 On Saturday, Cholla High School grad Vance Johnson, the only football player in UA history to rush for 1,000 yards and catch passes for 1,000 yards, celebrated his 57th birthday in Las Vegas.
It wasn't reason to party.
The three-time Super Bowl receiver for the Denver Broncos works at the Vance Johnson Recovery Center, a 44-bed complex that serves as a drug and alcohol rehabilitation center.
A&E's "Intervention" will feature Johnson's work in a seven-part series that will debut Monday at 9 p.m. Since his football career ended in 1995, Johnson has fought drug addiction. He has been married and divorced seven times. At one point, he was in a medically-induced coma for 28 days to treat his addictions.
"In early 2014," he told the Las Vegas Review Journal, "I was drunk and driving down the road, crying and screaming to God to help me. I had no money, no kids, no relationships, nothing to leave behind."
Today, Johnson is sober and working with those trying to fix their lives in his Las Vegas facility.
One part of Johnson's Tucson connection remains undone. He has not been placed into the Ring of Honor at Arizona Stadium even though he is fully qualified. Johnson played 10 seasons for the Denver Broncos, 1985-95. Fellow ex-Wildcats such as Brant Boyer, Michael Bates, Mike Dawson, Brandon Manumaleuna, Nick Folk, John Fina, Glenn Parker and Edwin Mulitalo have been placed in the Ring of Honor for 10 years of NFL service.
With the encouraging changes in his life, now would be a good year to honor Johnson, who was not only an All-Pac-10 football player, but the 1982 NCAA long jump champion.
---
Ex-Dorado, Wildcat Washington wins Pac-12 indoor title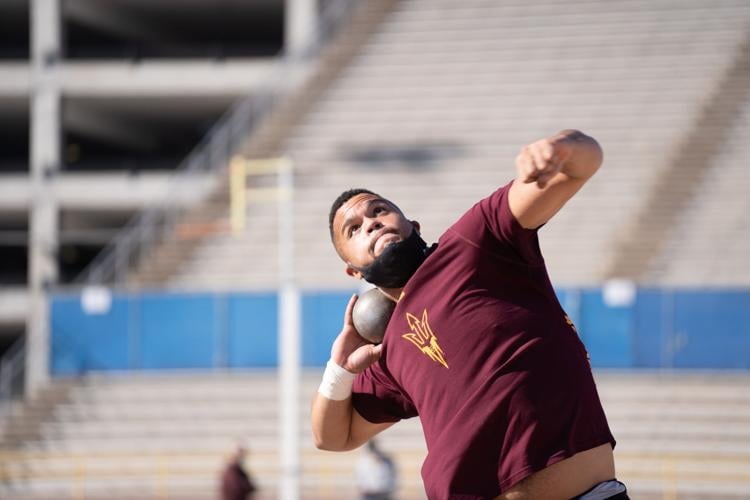 Canyon del Oro High School grad Turner Washington, who set the NCAA indoor record in the shot put a month ago, 71 feet, 8 ¼ inches, won the NCAA Indoor championship Friday. Washington, a junior who began his college career at Arizona, threw the shot 70-1. The former prep discus-throwing phenom, has become an Olympic contender in his "second event," the shot put. "If you told me four years ago I'd be a national champion in the shot, I'd have told you (that) you were crazy," Washington said. His expected showdown with Arizona shot put record holder Jordan Geist did not materialize. Geist, who has a career best of 70-8, had an off day and threw just 61-11 to finish 13th.
---
Two beloved Arizona sports figures pass away
Sad news: Don Gile, a catcher who was one of the key figures in leading Arizona to its first College World Series appearance in 1954, died last week in Stillwater, Oklahoma. Gile was 85. After transferring from San Mateo Junior College, the 6-foot 5-inch, 235-pound Gile became such a force that he broke Arizona's season RBIs record (50) and hit two home runs in a CWS game against Oklahoma State. Gile skipped his senior year at Arizona when the Boston Red Sox gave him a bonus he couldn't turn down. He became batting practice buddies with teammate Ted Williams and is one of the rare MLB players to hit a home run in his final big-league at bat, over Fenway Park's "Green Monster" in 1962. After baseball, Gile worked in the medical supplies business.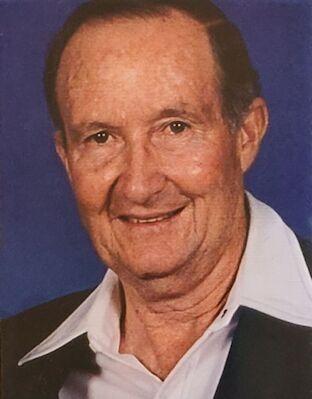 One of Tucson's more enduring high school coaches, Wayne Corder, died here last week. He was 91. After graduating from Tucson High School, Corder was a track letterman at Arizona and became the first track coach at Palo Verde High School in 1964. His teams won 263 cross country meets and 82 track meets. He also coached basketball, volleyball and wrestling at PVHS. "Wayne was one of those guys who really made a difference in young people's lives," said Jim Truitt, CDO's longtime track coach, who began his career working with Corder. "He was universally loved and respected." When Corder retired as a teacher/coach in 1987, he was elected to the Arizona Track Coaches' Hall of Fame.
---
Locals getting feet wet in spring training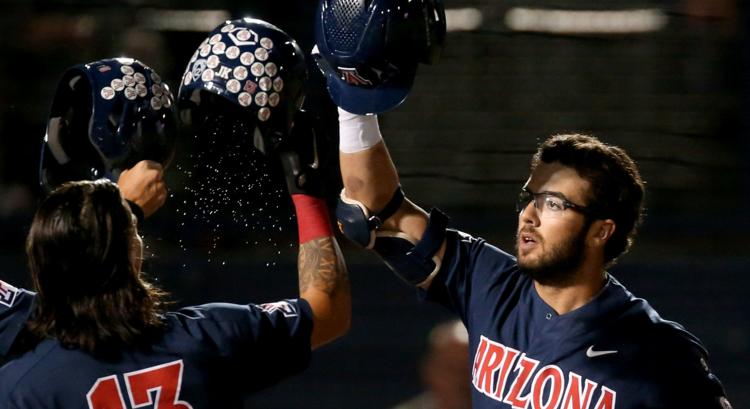 A year ago, catcher Austin Wells was in Jay Johnson's lineup for Arizona, hitting .371 in a truncated 15-game season. Last week, he was in a New York Yankees uniform, getting into four spring training games before being sent to the Yankees' minor league camp awaiting assignment to a minor-league affiliate. Wells was the 2019 Pac-12 freshman of the year, hitting .353 with a school freshman-record 60 RBIs He wasn't the only Tucson-connected ballplayer to get an early appearance in spring training last week. Cienega High School grad Nick Gonzales got his first-ever at-bat in a MLB setting, popping out to second base in a spring training game for the Pittsburgh Pirates on Friday. Gonzales, Pittsburgh's first-round draft pick last summer, is expected to open the season at Double-A.
2012 CWS squad slowly fading from big league spotlight
Two players on coach Andy Lopez's 2012 national championship Arizona baseball team have played in spring training games, hoping to stick for another season. Infielder Seth Mejias-Brean, released by San Diego in the offseason, has had three at-bats for Baltimore. Outfielder Robert Refsynder, MVP of the 2012 College World Series, has played in five games as a spare outfielder for Minnesota. Refsnyder, 29, has played for the Yankees, Blue Jays, Rangers and Rays. Their 2012 teammates, Johnny Field and Joey Rickard, both with MLB experience, are not in a big-league spring training camp this season.
---
 Martin unable to join elite company in final year
ASU senior point guard Remy Martin was selected to the All-Pac-12 first team last week but he's unlikely to become an All-American in a season in which Bobby Hurley's Sun Devils struggled with chemistry and injury issues. Martin averaged 19.3 points per game and shot 43.3%. Here's how that compares to Arizona's All-American senior point guards: Damon Stoudamire averaged 22.8 points per game and shot 51.4%. Jason Terry averaged 21.9 points per game and shot 44.3%. In Mike Bibby's final UA season, as a sophomore, he averaged 17.2 points per game and shot 46.4%. Steve Kerr, a second-team All-American in 1988, averaged 12.6 points per game but shot 57.3% percent from 3-point range and committed just 1.3 turnovers per game. Martin averaged 2.2 turnovers per game and shot 34.4% from 3-point range. Martin was a terrific college player, but not in the Kerr-Stoudamire-Bibby-Terry category.
---
Strength of UA's golf team rests on international talent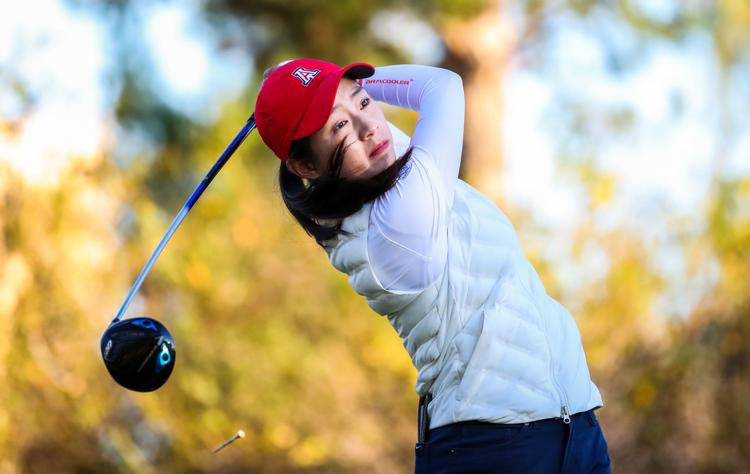 Laura Ianello's Arizona women's golf team struggled to finish fifth in its only home competition of the year last week at Sewailo Golf Club. It was the season debut for Top 25 world amateur golfers Vivian Hou and Yu Sang-Hou, who had just returned from 10 months at home in Taiwan. But before Ianello's team entered the ongoing Clover Cup Friday in Phoenix, another Top 50 world amateur, Wildcat senior Ya Chun Chang, finally arrived in Tucson after experiencing visa problems in Taiwan. After two rounds, Arizona leads the Clover Cup, one spot in front of host ASU. The three Wildcats from Taiwan are all in the top 10. They could again strongly contend for the national championship. The foreign influence in women's college golf is enormous. The top-10 finishers at last week's Arizona Invitational included players from the Czech Republic, France, Mexico, New Zealand, Taiwan and England.
Pueblo athletes helped by Tucson author
Former Pueblo High School basketball and baseball player Reynaldo G. Santa Cruz recently published a book about his father and his family — "Pulido del Barrio Libre: The Life of Reynaldo M. Santa Cruz." It is baseball-centric and a strong insight into Tucson's large Santa Cruz family tree, which includes his cousin, ex-Warriors football coach Curly Santa Cruz, after whom the Pueblo High football stadium is named.
The author, who spent his career as an educator in California and Colorado, has been working with the PHS Alumni Association to help raise funds for needy athletes to pay their participation fee of $65 per student per sport.
To do so, he helped establish the Pulido Sports Fund and has raised more than $3,000 from the proceeds of a book he self-published in August. Well done.
I thoroughly enjoyed Santa Cruz's book. It is a strong look not only into Tucson history, but also how one extended family excelled at life as well as sports.
---
My two cents: Money talks when it comes to distributing UA softball tickets; here's an alternative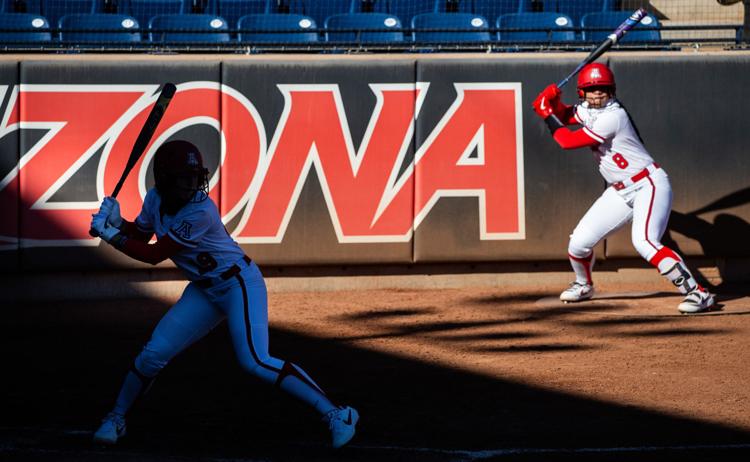 In a normal season, the No. 2 UA softball team would've probably drawn capacity crowds to Hillenbrand Stadium, about 2,500, for all Pac-12 series, which includes a much-anticipated three-day May series against No. 3 UCLA.
Unfortunately, at this time, only about 600 fans will be permitted to attend games. The UA is dispersing the tickets on a points system, meaning the more money you've donated to the school, the higher you are on the list of 600 who will get the prized tickets.
That's how it works in college sports. Money leads the way.
A positive alternative would be to split each home series into three groups of 600 ticket-buyers, meaning about 1,800 different fans would get to watch those games. It would require more organization and manpower, but it would put smiles on the faces of many more devoted people who have supported Mike Candrea's program the last 30 years.
Contact sports columnist Greg Hansen at 520-573-4362 or ghansen@tucson.com. On Twitter: @ghansen711