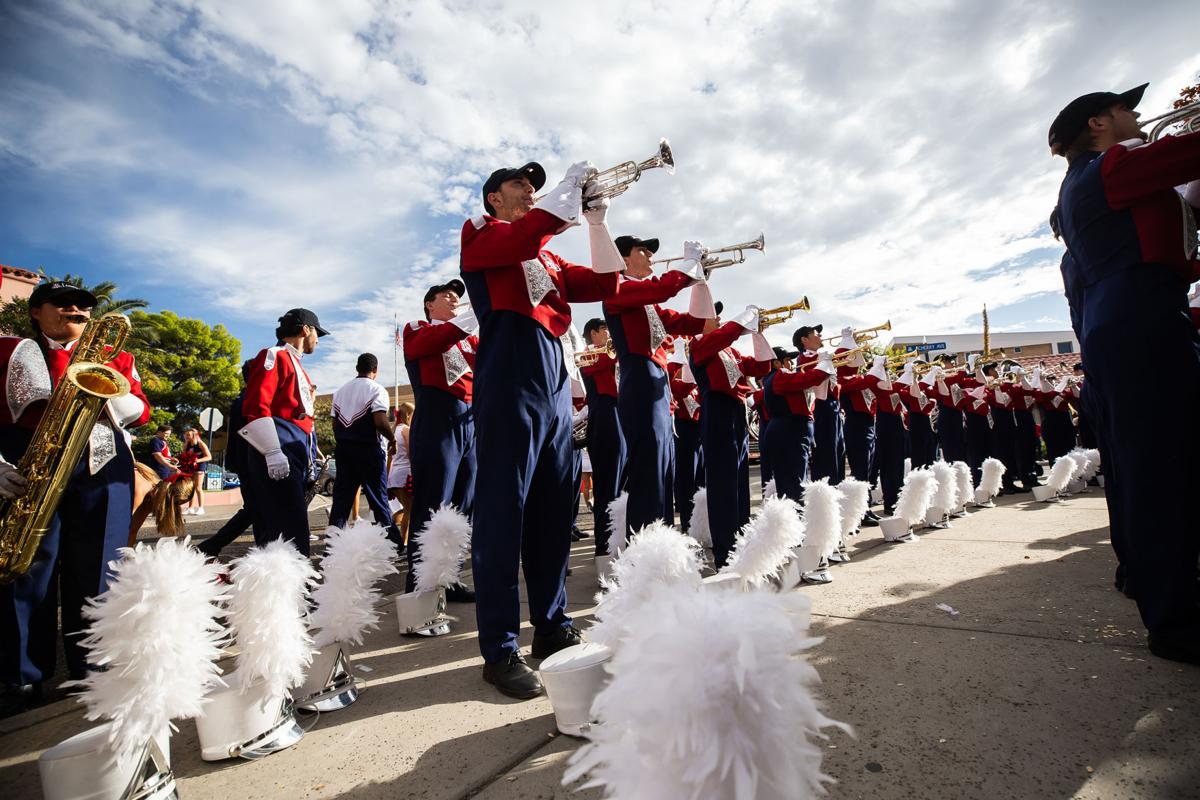 Star columnist Greg Hansen checks in with the latest in Southern Arizona sports, including 'Pride of Arizona's' plan for the college football season, Tucson golf scene, Tony Fields' decision and high school football in the fall.  
---
My personal Groundhog Day for college football has followed the same ritual for 20 or 30 years. On the first week of August, I turn off Campbell Avenue at the UA Mall and drive 5 mph to watch and listen to the first day of the UA's Band Camp.
Once I see director Chad Shoopman leading 200 musicians, accompanied by the pomline and cheerleaders, I know that football season in Tucson has arrived.
Pure heaven. Summer is over.
There will be no 5 mph drive up and down the UA Mall this month. No "summer is over" declaration. No football version of Groundhog Day.
The UA's sometimes exhausting two-a-day Band Camp will be replaced by a Virtual Band Camp. As impressed as I have been by UA athletic director Dave Heeke and his reentry plan for football, Shoopman has worked just as diligently in planning the band's involvement in UA football, 2020.
"The only in-person elements will be to register students, check out equipment, and hopefully have our kickoff meeting with everyone — at social distance — in Arizona Stadium," Shoopman said.
"That meeting is a big tradition that usually starts our Band Camp. President (Robert C.) Robbins, Provost (Liesl) Folks, Dave Heeke, Sean Miller and Kevin Sumlin have all traditionally attended and spoken with the band. The students love it. Normally that meeting is indoors in Crowder Hall, but we hope moving it to the stadium will allow us to still be able to provide that moment for our members."
Even during a 3-9 season at Arizona Stadium, my personal enjoyment comes from arriving two hours before kickoff to absorb the "Pride of Arizona" playing "Bear Down, Arizona!" as the UA football team walks from the mall to the Lowell-Stevens Football Facility. Maybe it's not on the same scale is it is at Michigan and Texas, but it almost makes you feel like Arizona is on a path to the Rose Bowl.
Sadly, the "Pride of Arizona" will not be marching on the field at Arizona Stadium this season.
"Should football happen, we will perform in the stands similar to what the Pep Band does in McKale," said Shoopman. "We are splitting into three 'mini-Prides' of around 50-70 members each made up of a balance of instruments, pomline, twirlers and colorguard who will rotate events while the drumline will be its own entity."
Shoopman's plan would likely keep the band from being shut down if several members test positive for COVID-19.
"Should a student in one of the groups become ill, only that group will have to quarantine while the others are able to continue performing," he said.
The tricky part? How can musicians play without masks?
"We are building masks that students can still wear even while playing — bell covers which are basically facemasks for the instruments themselves — along with several other mitigation tactics to keep our students safe," Shoopman said. "We are planning socially distant seating and specifically timed venue ingress and egress options. Anything we can do to mitigate viral spread and keep safe is our top priority."
It's not yet certain if fans will be permitted in the seats at Arizona Stadium on the planned Sept. 26 opener against ASU, but if the band is in place — if "Bear Down, Arizona!" is playing — the Wildcats will score their first victory of the season. 
---
Don't expect ex-Wildcat Will Parks to opt out of 2020 NFL season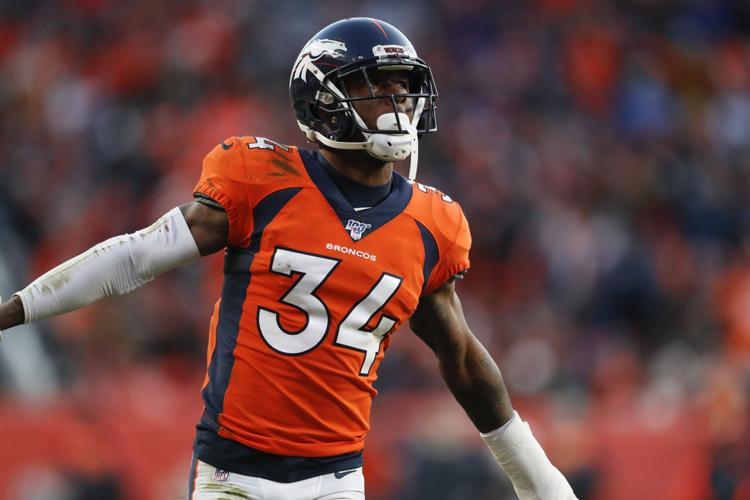 More than 30 NFL players have chosen to opt out of the 2020 season, which is fully understandable. Don't expect to see former Arizona safety Will Parks among that group. Working on a one-year contract with the Philadelphia Eagles, the 26-year-old Parks last week sent this tweet: "I'll risk anything for this (expletive). Real rap. This how I live. I get it tho. Health is a major concern right now. Absolutely.
For guys like me coming from where I'm from it's always been dangerous to go outside. Gotta pray and go get it at the end of the day regardless." Parks, who grew up in a lower-economic area of Philadelphia, was a sixth-round draft pick of Denver in 2016 who has beat the odds, making 149 NFL tackles, and was paid $4.4 million by the Broncos. He is scheduled to be paid $1.48 million this season.
---
Murky future leaves high school football in 2020 hanging in the balance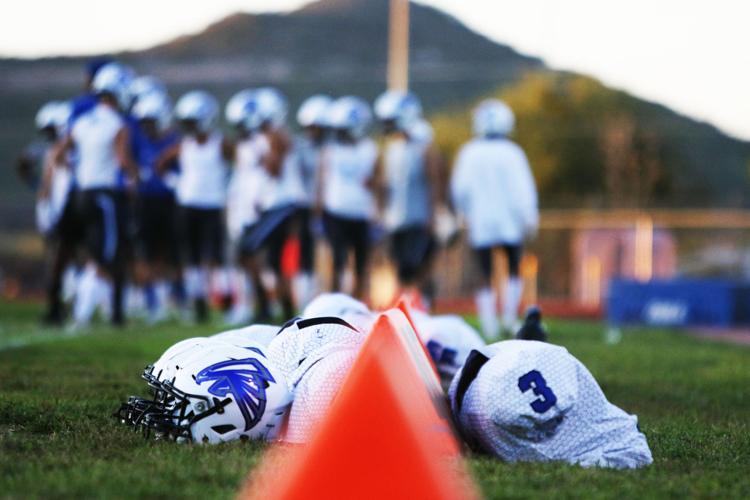 David Hines, executive director of the Arizona Interscholastic Association, last week released a video Q&A in which he discussed the potential start-up date of Aug. 17 for Arizona high school football teams. Hines was clear that dates are not firm. "It's a target," he said. The great difficulty facing Hines and the AIA is that it is essentially powerless to dictate terms to high schools. There are more than 15 school districts with high schools in Phoenix, and eight school districts with high school football teams in the greater Tucson area. That's what makes the possibility of functional prep football seasons in the fall of 2020 so difficult to imagine.
---
'Crooked Tree's' future could be in jeopardy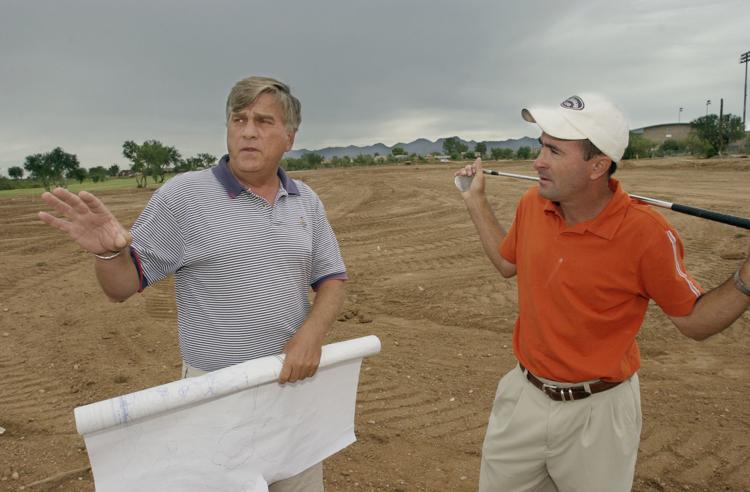 One of Tucson's public golf gems, Crooked Tree Golf Course, remains in limbo. It was unable to negotiate a new contract with Pima County for the second consecutive year, and instead is working on an impromptu extension through May 2021. What is troubling about the negotiation process is that no other golf management property — not Tucson-heavy management firms Troon Golf or Billy Casper Golf — responded to the County's RFP process.
Former Amphitheater High School and UA golfer Rich Mueller has operated Crooked Tree under the title of Wildcat Golf Partners LLC since 2003. It has become one of the four most active public courses in Southern Arizona, a profitable and respected property. I wouldn't be surprised if Mueller opts out of an extension next spring and moves on to another golf project. Enough is enough, right? Pima County should research why other golf management firms are not biting on chances to replace Mueller, who set high standards for limited compensation.
---
Michael Thompson's PGA Tour win attracts attention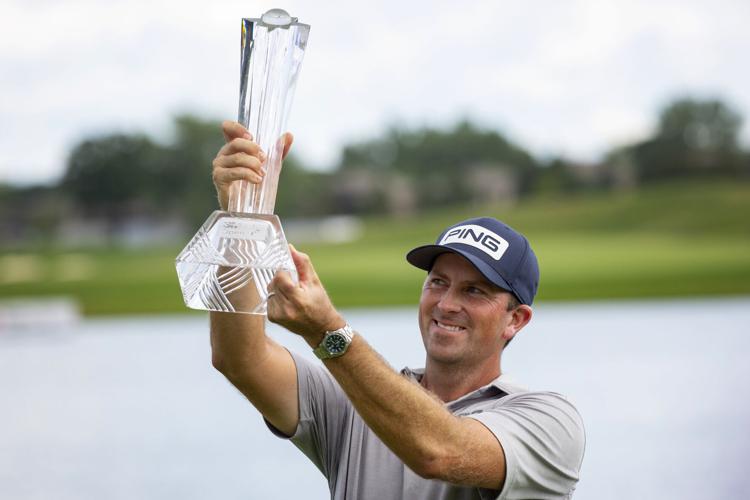 After Rincon/University High School grad Michael Thompson won the PGA Tour's 3M Championship in Minnesota last week, he got a phone call from Alabama football coach Nick Saban. They ended their conversation by saying "Roll Tide."
Thompson was not offered a scholarship at Arizona after leading the Rangers to the 2002 state championship. After playing two seasons at Tulane, the Green Wave's golf program was devastated by Hurricane Katrina. Looking for a place to transfer, Thompson hoped to return home and play for Arizona, but could not reach agreement with the school. Alabama soon offered Thompson a scholarship.
He became the SEC Player of the Year and a first-team All-American. In that sense, Thompson makes my list of the top five Tucson athletes who got away from the UA. Here's how I rank it:
1. Fat Lever, Pueblo basketball. UA coach Fred Snowden was tardy in pursuit of Lever, who had led Pueblo to back-to-back state championships. So he went to ASU, became an All-Pac-10 point guard, a first-round draft pick and an NBA All-Star.
2. Thompson. Did you know that Thompson's caddie, Damian Lopez, is the same man who caddied for Sahuaro High School grad and former PGA Tour regular Rich Barcelo? Lopez was Barcelo's caddie at the 2003 Q-School when he first earned PGA Tour privileges.
3. Rikki Ellison, football, Amphitheater. Once Ellison helped Amphi to the 1975 state championship, he became today's equivalent of a five-star recruit. USC was at the time the nation's No. 1 program, and when coach John Robinson offered Ellison a scholarship, he jumped at it. Ellison played for USC's 1978 NCAA championship team, was later an All-Pac-10 first-team choice and won three Super Bowls in a 10-year NFL career.
4. Jim Grabb, tennis, Tucson High. He skipped his senior year at THS to play at a tennis academy in Phoenix and then signed with Stanford where he was an NCAA champion and later a Wimbledon doubles champ.
5. Sybil Dosty, basketball, Salpointe Catholic. In retrospect, she might be the top girls basketball player in Tucson prep history. When legendary Tennessee coach Pat Summit began to recruit her, Dosty signed with the Volunteers, although she later transferred to Arizona State.
---
Ex-Wildcat Jim Furyk jumps right in to champions tour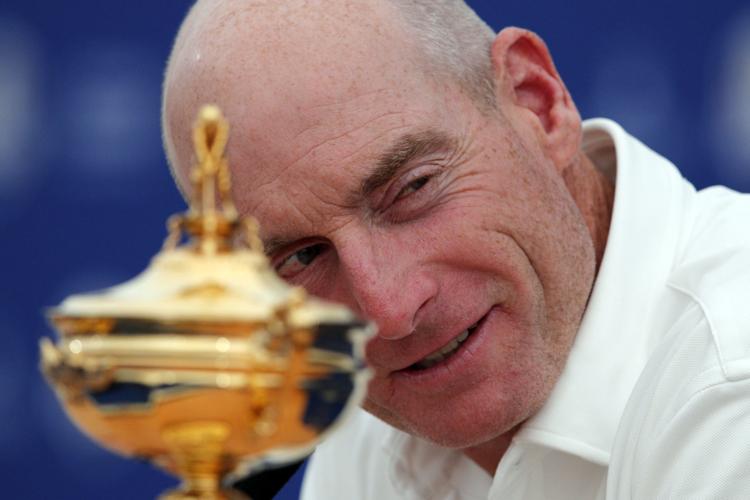 Jim Furyk, a key part of Arizona's 1992 NCAA championship golf team, made his PGA Tour Champions debut this weekend in Michigan. Furyk, who turned 50 in May, was an alternate for the ongoing WGC event in Memphis but was not activated. He is not tiptoeing onto the Champions Tour; he has already helped to organized the Champions Tour's Constellation Furyk and Friends tournament in October 2021 near his hometown in Jacksonville, Florida.
If Furyk never earns another penny on the PGA Tour, his legacy will endure. He won 17 tournaments and thus far has earned $71.2 million, which is third in golf history behind Tiger Woods' $120 million and Phil Mickelson's $91 million. Not bad for a guy who never played in the No. 1 slot on Arizona's golf powerhouses of the early 1990s.
---
Old Pueblo Wildcat to compete in U.S. Amateur Championship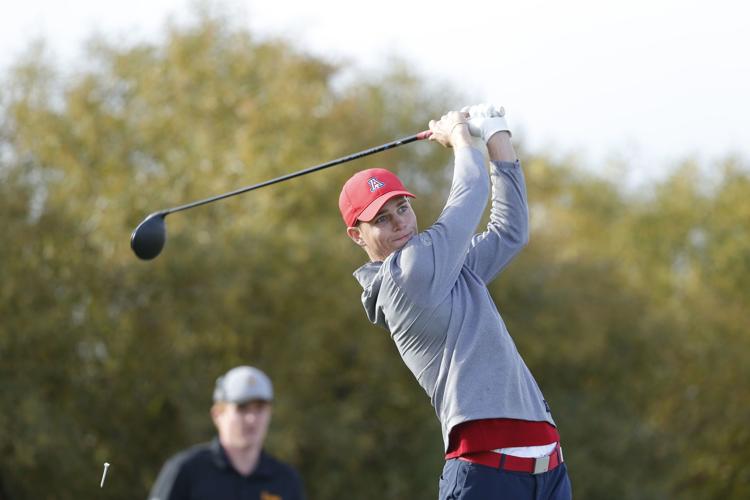 Arizona junior Trevor Werbylo, a Salpointe Catholic High School grad, is one of 262 exempt golfers who was notified last week that he will be part of the 2020 U.S. Amateur championships to be held Aug. 10-16 at Bandon Dunes on the Oregon coast. There were no local qualifiers for the U.S. Amateur this year because of the coronavirus pandemic. A year ago, Werbylo finished second overall in U.S. Amateur qualifying rounds to reach the match play field of 64.
---
Decisions, decisions for ex-Wildcat LB Tony Fields II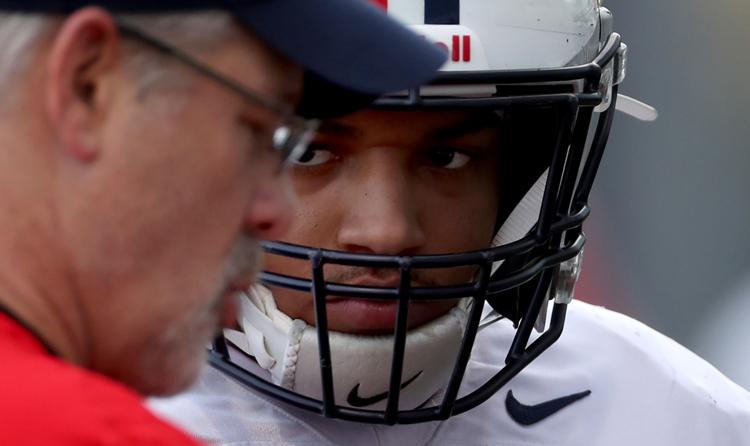 After starting 37 consecutive football games at Arizona, linebacker Tony Fields II chose to transfer a few weeks ago. He says he will choose between West Virginia, Minnesota and Texas, probably this week. Fields was a useful player at Arizona, but not a star-level performer, or anything close to an all-conference linebacker.
He is probably a step slow and not big enough to be an impact player. But a program like Texas could plug him into a specialist's role in which he plays 25 or 30 snaps a game and, more importantly, finds out what it's like to be in a winning program before his eligibility ends. That's why I am such a proponent of the NCAA's evolving transfer/eligibility rules. You don't have to get stuck in a cycle of losing.
---
My two cents: Expect more questions than answers if UA decides to open Arizona Stadium to fans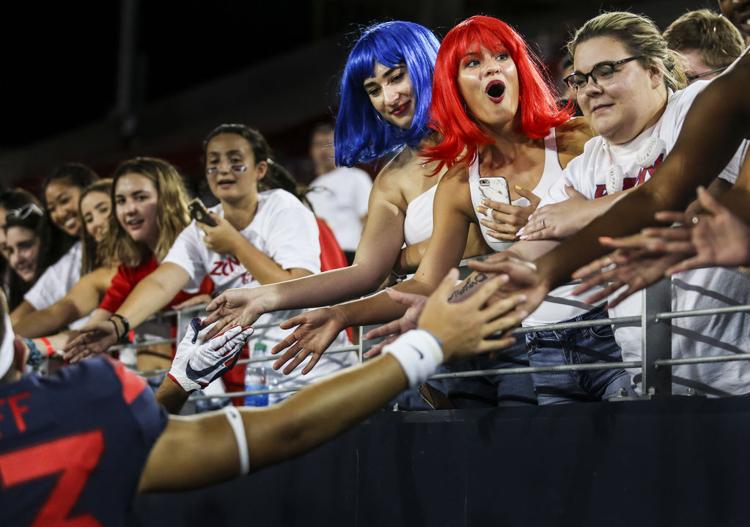 They made a combined $1.2 million; less than half of football coach Kevin Sumlin's base salary of $2.5 million.
The irony is that those people from the ticket office and in facilities/events management are those now charged with a challenge like never before: how to safely seat fans for the Sept. 26 football opener against Arizona State. And beyond that, how to get them to their seats — and later, off campus — without violating face-covering and social distancing protocols.
The UA must soon decide how many fans, if any, will be allowed in the stadium. Maybe 15,000? Less? It's difficult to imagine more than 20,000 willing to buy tickets, even for the Territorial Cup.
And then there's this monumental issue: Which season-ticket holders will be permitted to purchase tickets? Where will they be seated? How do you avoid offending those who have purchased tickets and donated thousands of dollars to the athletic department over the years? How many students will be seated? Who gets left out? It will soon be a political issue.
Obviously, all of these issues are unprecedented at Arizona and elsewhere.
And if an attempt to play Pac-12 football this fall fails before Sept. 26, will the athletic department have enough money to keep those employed in the ticket office and in facilities on payroll?
This all goes far beyond the winning/losing of the Territorial Cup. And that's another unknown component.
Usually, winning/losing to ASU in the year's final regular-season game defines a season as good or bad. But the money is already in the bank.
If Arizona loses to the Sun Devils in the Sept. 26 opener, signaling yet another down season for UA football, interest in Sumlin's football program will hit bottom with a thud rarely heard in 121 years of UA football. It might be difficult just to get 5,000 fans into Arizona Stadium for games against Colorado and Cal.
In some ways, Sumlin and his staff would benefit from no 2020 football season. Everyone's paycheck would remain secure for another fiscal year and he would have another cycle to recruit to a talent-shy roster. It would buy Sumlin some time while the athletic department goes broke.
But as it stands today, getting a full split of Pac-12 media rights money is the force driving an attempt at the 2020 fall football season.
Contact sports columnist Greg Hansen at 520-573-4362 or ghansen@tucson.com. On Twitter: @ghansen711
Be the first to know
Get local news delivered to your inbox!