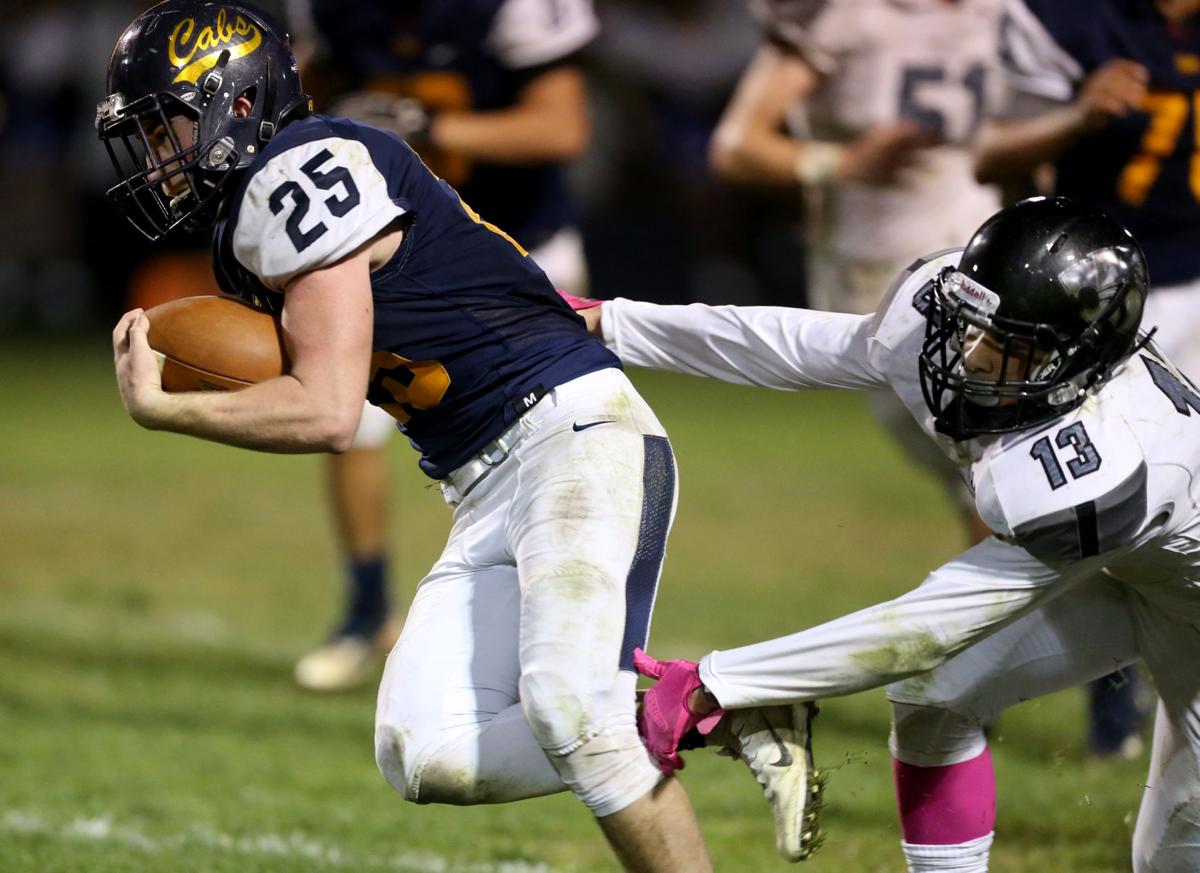 The Star columnist explains why an all-Southern Arizona football title would be a good idea, how Bobby Dalbec compares to other UA greats in the big leagues and why Lute Olson didn't get enough respect nationally.
---
Despite AIA's OK, local teams slow to return to football field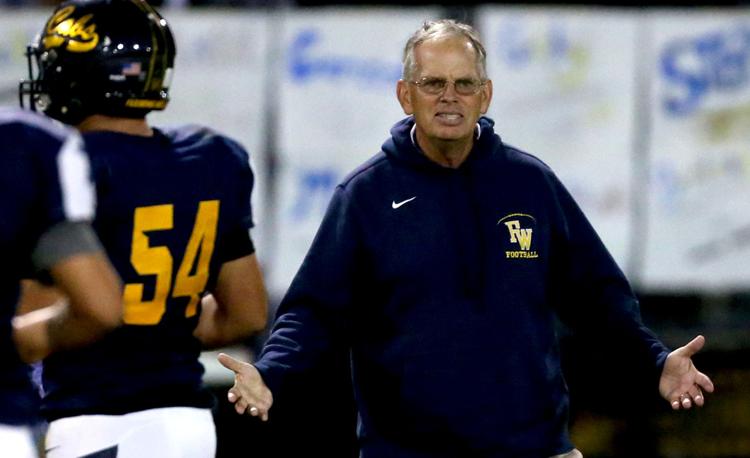 On this weekend in 2019, Flowing Wells High School had played four football games, losing all by a combined score of 196-7.
It might give the impression that a school that last won a state football title in 1975, a school with maybe 30 players on its varsity football team, wouldn't mind taking a year off to regroup and reconsider — much like numbers-challenged Tucson foes Cholla, Palo Verde, Catalina and Santa Rita.
When the Arizona Interscholastic Association last week approved a Phase 1 return to football, Flowing Wells did not participate.
"We haven't done anything for about four-and-a-half weeks," said Flowing Wells athletic director Mark Brunenkant, the Caballeros' long-time former football coach. "But we're working toward getting the green light to take a few first steps, like putting on helmets."
The Cabs plan to begin limited workouts Monday. But like almost all Tucson schools, Flowing Wells doesn't have a schedule, even though the AIA says games can begin Oct. 2.
"The clock is ticking to get schedules in," said Brunenkant.
But a greater issue is that Brunenkant must first get parents of those who plan to play football at Flowing Wells to sign waivers absolving the school district of liability for potential health problems.
The closer it gets to the AIA's stated goal of playing football on Oct. 2, the less likely it seems for those schools who aren't football-centric Phoenix-area super powers such as Scottsdale Saguaro. In Tucson, Salpointe Catholic is tentatively scheduled to open on Oct 1, when the Lancers' junior varsity plays Casa Grande.
That is a bridge too far for most Tucson teams except Salpointe. It makes you wonder if anyone truly has ability and authority to operate a consolidated high school football season in this state.
TUSD last week announced that teachers at the 11 schools that play varsity football won't return to campus until Oct. 19. The greater Tucson area has eight school districts that participate in football; few have had time to mesh their return-to-football plans.
"A lot of our Tucson schools are beginning to scatter a bit," said Brunenkant. "I personally liked the proposal the Southern Arizona coaches' group made that there be a city championship — a Southern Arizona championship. Maybe eventually it will happen."
Could this be the beginning of the end for the Phoenix-based AIA and its control over Tucson schools? Sometimes it doesn't seem like the best fit; a Tucson team has not won the big-schools state football championship since 1979 or the big-schools state basketball title since 1981.
More and more, the AIA has seemed consumed by vast Phoenix area prep sports issues.
Two months ago, Canyon del Oro football coach Dusty Peace, backed by 35 Southern Arizona coaches, proposed that the football season be moved to spring. That would mirror plans by the high schools of California, Oregon and Washington.
Yet the AIA moved ahead, ignoring Tucson's plan.
The COVID-19 pandemic could be the trigger to split the AIA and lead to a Southern Arizona organization that would be more sensitive to the 40 or so high schools in this part of the state. But it would take bold leadership and a vision that all Southern Arizona schools would need to endorse.
That just doesn't seem likely at this time — or that there is enough time to get it done now.
From a health and safety perspective — tied to the limited financial resources available to high school athletic departments — Southern Arizona schools would benefit from delaying a high school football season until February or March.
In the meantime, Brunenkant's boys golf team is scheduled to open its season Sept. 29 against Palo Verde at Fred Enke Golf Course.
That should be enough for now.
---
Shades of Shelley: Ex-Cat Bobby Dalbec is mashing for Red Sox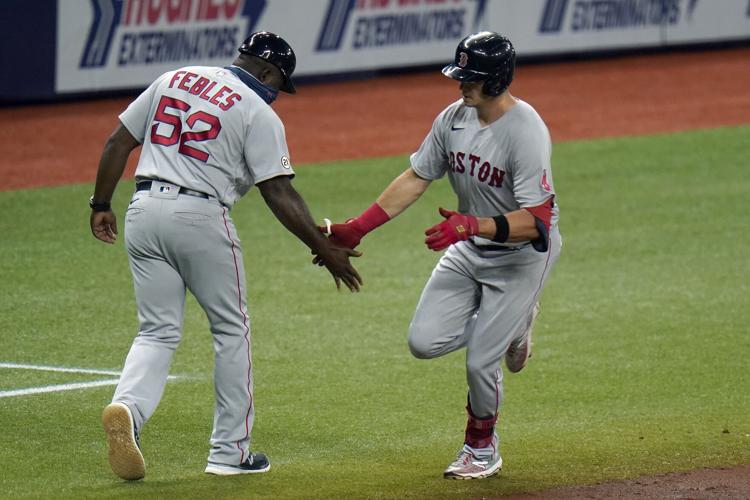 Former UA third baseman Bobby Dalbec drew national attention last week when he hit five home runs in his first nine games for the Boston Red Sox.
It was almost a mirror of the MLB debut by former UA and Canyon del Oro High School slugger Shelley Duncan, who hit five home runs in his first eight games for the New York Yankees in 2007.
Dalbec required 32 at-bats to hit his five homers; Duncan needed 24.
Duncan holds Arizona's career home run record with 55; Dalbec, who split his time at Arizona between hitting and pitching, hit 24 home runs as a Wildcat.
A blazing start in MLB does not always lead to sustained success. Duncan, who now works in the front office for the Toronto Blue Jays, only hit two more home runs in his rookie season, which lasted another 24 games. Duncan ultimately hit 43 big-league homers before becoming a minor-league manager and MLB coach.
The most home runs in a rookie season by a UA or Tucson player? CDO grad Ian Kinsler hit 14 over 120 games for the Rangers in 2006, and former Pueblo High School/UA third baseman George Arias hit six homers for the Angels in 1996.
---
Insightful Cats Steve Kerr,Dave Heeke are must-streams this week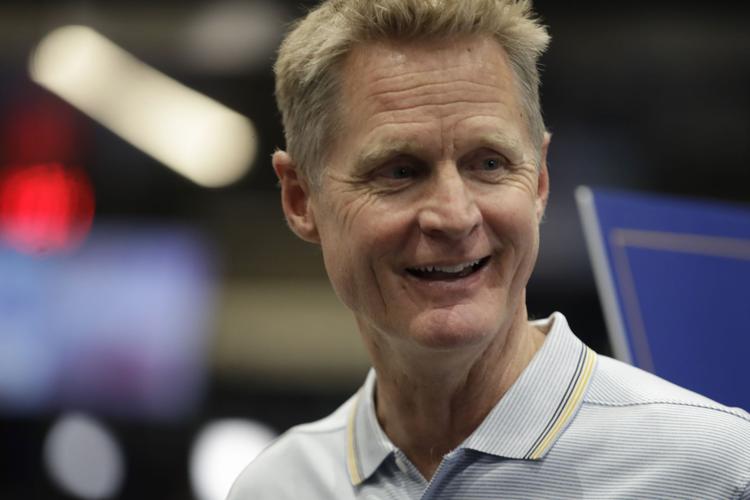 Former Arizona basketball standout Steve Kerr, coach of the Golden State Warriors, and Arizona athletic director Dave Heeke will be involved in virtual online presentations early this week pertaining to sports issues of the day.
Kerr will join San Antonio Spurs coach Gregg Popovich, Seattle Seahawks coach Pete Carroll and Stanford football coach David Shaw on a sports and social justice discussion Monday at 5 p.m. Details for watching the program can be found at @CoryBooker, the Twitter handle for New Jersey Sen. Cory Booker.
Heeke will be the featured speaker for the Bear Down For Health: Sports and Science program Wednesday from 11 a.m.- 12:30 p.m.. The live-streaming program will also include Dr. Janko Nikolich-Zugich, the Immunobiology department chair at the UA. It is part of the UA Arthritis Center's annual public program. Information on programming can be found by emailing livinghealthy@arthritis.arizona.edu.
---
Retired dentist shoots 69 on 90th birthday
Over the last 15 years, I had the privilege of being a golf partner several times with Walt Knych, a retired dentist living in Oro Valley. A modest man with remarkable golf ability, Knych always seemed to change the subject when I asked him how he developed into such a skilled golfer.
He would, however, admit that he had shot his age "several times."
Last week, on his 90th birthday, Knych shot a 69 at The Views Golf Club in Oro Valley. If that isn't close to a world record, what is?
After a little research, here's what I found about the golf career of the modest former dentist who retired and moved to Tucson about 25 years ago: He qualified for and played in the 1963 U.S. Open, one that featured Arnold Palmer and Gary Player and was won by Julius Boros. Not only that, Knych qualified for and played in the 1984 and 1986 U.S. Senior Open, shot 64 in 1953 to set a course record in the New York Amateur at Mohawk Country Club, and was inducted into the Greater Syracuse Sports Hall of Fame in 1997. The graduate of upstate New York's St. Lawrence University played in the NCAA Tournament in 1951 and 1952.
But, c'mon, shooting a 69 on your 90th birthday? That's in a class of its own.
---
Texas, Utah full-steam ahead on stadiums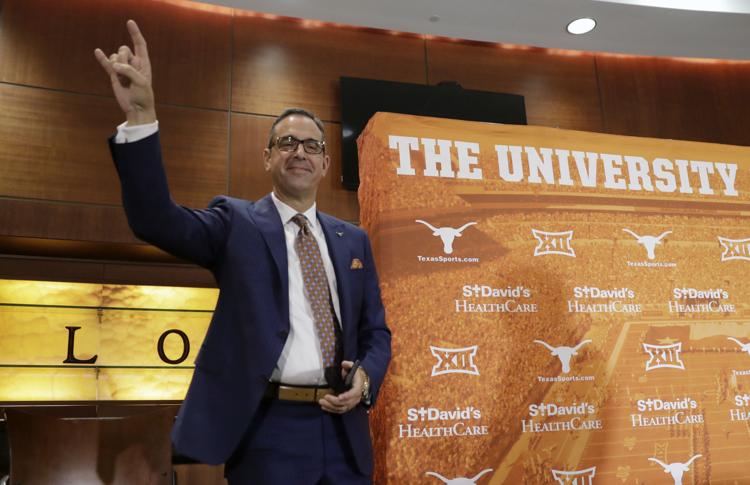 Two of the most effective administrators of Arizona's athletic department the last 25 years — Texas athletic director Chris Del Conte and Utah AD Mark Harlan — are among those who exhibit belief that college football will not succumb to COVID-19. Del Conte has authorized full-speed-ahead construction of the Longhorns' $175 million addition to Darrell K. Royal Stadium, even though on Tuesday he announced 35 layoffs in the UT athletic department and salary reductions to 273 employees. Harlan last week oversaw the demolition of the south end zone at Rice-Eccles Stadium and is full-go on an $80 million expansion that will increase capacity of the facility by 5,000 people. … While Utah continues to add to its football compound, the league's most financially-viable public school, the Washington Huskies, has moved to cut more than $28 million in staff and operational costs, a move that exhibits the extent of the financial damage from COVID-19. UW athletic director Jen Cohen said the school is spending more than $23 million in athletic reserves to help pay bills, and has requested a one-year deferral on a $14 million loan payment made necessary when the Huskies spent close to $250 million to rebuild Husky Stadium six years ago. …
---
Tucson's Ryan Radtke continues climb up ladder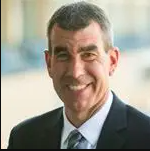 Ryan Radtke, who rose through the ranks to become a skilled play-by-play broadcaster and sports-talk host in his formative days in Tucson, will debut as the voice of "Sunday Night Football" when the Rams and the Cowboys meet. Radtke, working for Westwood One Radio, will be the play-by-play man with Jason Taylor as his analyst. Radtke left Tucson to become the play-by-play man of the Nevada Wolf Pack and the Triple-A Reno Aces a decade ago. …
---
Vivian Hou's company at the top includes a familiar name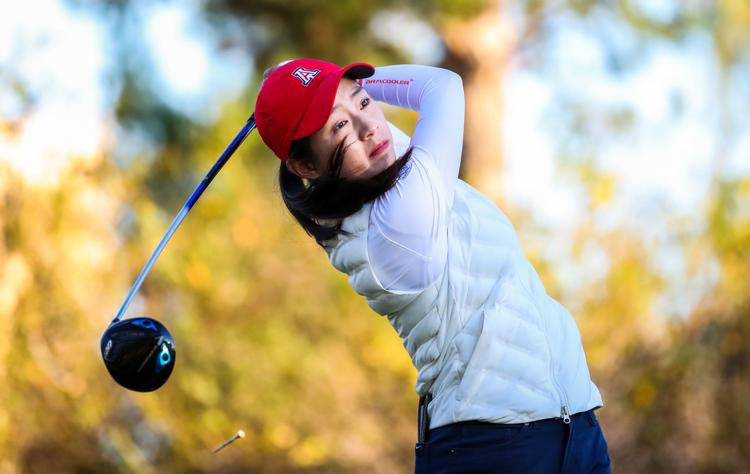 Arizona sophomore golfer Vivian Hou, who plans to return to school and compete for coach Laura Ianello's team in January, climbed to No. 1 in the Women's World Amateur Golf Rankings last week. Her sister, UA senior-to-be Yu-Sang Hou, is ranked No. 43. In the small-world department, Emilia Migliaccio is ranked No. 3 in the poll. Emma is the daughter of 1994 Arizona All-American Ulrika Johansson Migliaccio, who followed Annika Sorenstam from Sweden to UA after Sorenstam won the NCAA championship for Arizona in 1991. Ulrika and her daughter have lived in North Carolina for many years; Emma plays golf for Wake Forest. …
---
Cienega grad Nick Gonzales will play second base in Pirates organization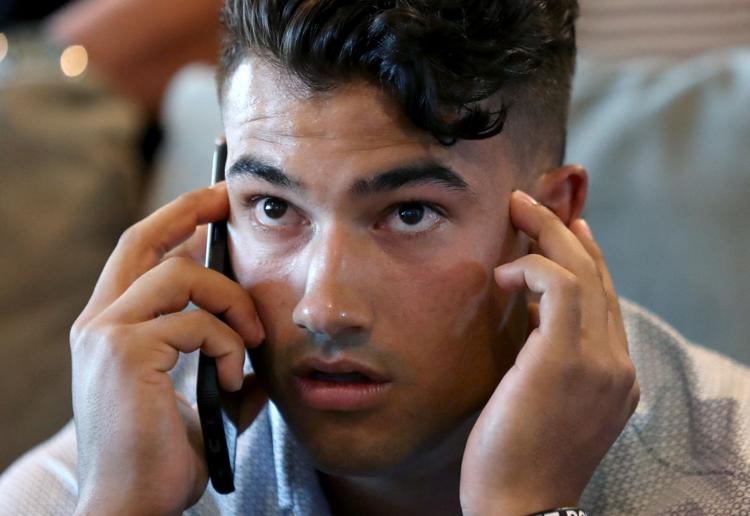 The Pittsburgh Post-Gazette last week reported that Cienega High School grad Nick Gonzales, this year's first-round draft pick of the Pittsburgh Pirates, has switched from shortstop to second base in the Pirates' alternate site in Altoona, Pennsylvania. Gonzales was an All-American shortstop at New Mexico State. The Pirates are closing their Altoona training camp Friday and will either send Gonzales to Pirate City in Bradenton, Florida — their spring training site — for further training, or possibly send him to PNC Park to work out with the Pirates and their big league club.
---
My two cents: Lute Olson often overlooked by national media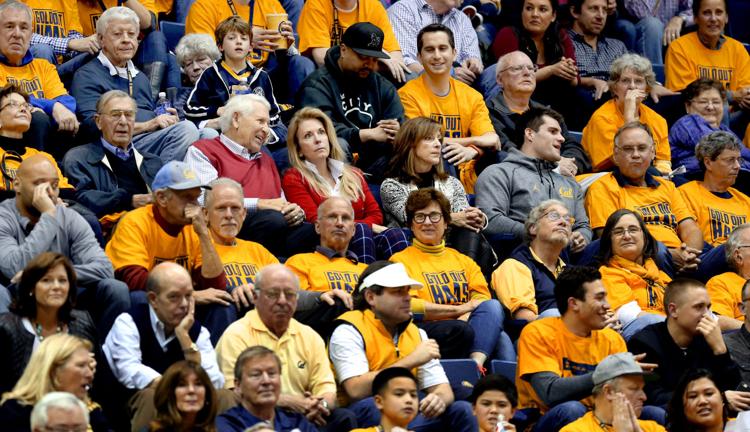 One of the realities of coaching/playing at Arizona rather than on the East Coast, is that former Georgetown basketball coach John Thompson received far more national attention than Lute Olson after the two Hall of Fame coaches died recently. But Olson clearly had a more productive career.
Thompson was 596-239 at Georgetown; Olson was 587-190 at Arizona, which doesn't count his previous 10 seasons and 191 wins at Iowa and Long Beach State. Both men won a single NCAA championship; Thompson coached four Final Four teams, Olson five. Olson coached Arizona to 23 consecutive NCAA Tournament berths; Thompson coached Georgetown to 14 in succession.
Olson's impact in Tucson was rarely underestimated in the West. Former UA assistant coach Book Richardson told me that at each home game at McKale Center, he would look across the court from the Wildcat bench and see Olson sitting in his customary place, midcourt, maybe 15 rows from the floor.
"Once you saw Lute sitting there, you felt the pressure to win," Richardson said. "You couldn't miss him."
About 150 ex-Arizona basketball players, coaches and support staff were part of a Sept. 4 Zoom call to share their memories about Olson. Former assistant coaches Jessie Evans, Rodney Tention, Scott Thompson and Jim Rosborough were among those who shared their memories, Former stars and role players from Matt Othick, Brian David and Joe McLean to Sean Elliott and Damon Stoudamire spoke.
"It was terrific," said Rosborough. "Cleansing."
Contact sports columnist Greg Hansen at 520-573-4362 or ghansen@tucson.com. On Twitter: @ghansen711
Be the first to know
Get local news delivered to your inbox!