The Star's longtime columnist checks in with news about the Wildcats' strength coach, a plea for the return of a beloved old-school logo, and advice for Curt Schilling after he asked to be removed from the Baseball Hall of Fame ballot.
Wildcats raise the bar with addition of strength coach from Alabama
rizona made its first small step in the arms race of college football in the summer of 1982, quietly hiring Cincinnati strength coach Mike Jones to be the first such full-time coach at Arizona.
The UA's "weight room" consisted of a few barbells in a small room at McKale Center. Jones was underwhelmed.
I met Jones when he was a fiery, undersized middle linebacker at Utah State. Everybody called him "Grasshopper," because, on a teammates' dare — to prove he was fearless — Jones picked up a grasshopper before practice and ate it.
So began the evolution of strength and conditioning coaches at Arizona: from the Grasshopper to six-figure salaries and a staff that now includes 12 full-time strength and conditioning coaches.
Arizona football coach Jedd Fisch boldly handpicked the chief of his new S&C staff from Nick Saban's program at Alabama. A day after the Crimson Tide won the national championship, Fisch hired Tyler Owens, who has been part of five national championship teams at Alabama. Saban has five full-time S&C coaches at Alabama.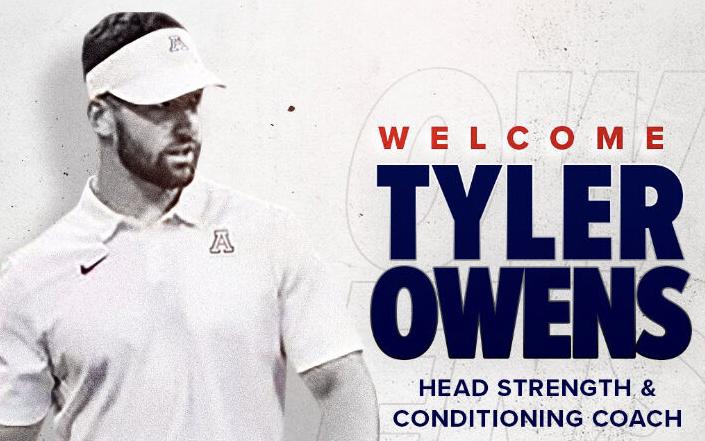 Four days later, Owens was on the turf at Arizona Stadium, leading his first workout with about 100 Wildcats football players. He posted a video in which he impressively said "I don't accept losing, I don't accept not being a champion."
Well, no kidding. Owens went from being a walk-on from Clay-Chalkville High School to earning a national championship ring as a Crimson Tide linebacker.
While most of us weren't paying attention, college football strength and conditioning coaches have become as valuable as offensive and defensive coordinators. They spend far more time with the players than on-field coaches do, per NCAA regulations.
Their value has skyrocketed, especially in summer conditioning.
In the Pac-12 South, Utah pays strength coach Doug Elisaia $350,000 a year. UCLA recently hired Frank Wintrich away from Virginia for $310,000 annually. Arizona State's Joe Connolly earns $255,000 after climbing the ranks at Harvard, Louisville and South Carolina.
The pressure to win now involves S&C coaches as much as a coordinator.
After USC's disappointing loss to Oregon in the Pac-12 championship game, the Trojans fired S&C coach Aaron Ausmus and raided high-profile Notre Dame to hire Irish coach Robert Stiner. The Trojans felt they weren't physical enough to beat the Ducks.
That's how far the game has changed.
Arizona's former S&C coach, Brian Johnson, was in such demand after Kevin Sumlin's staff was released that he accepted two jobs: first at Arkansas State, and then — after three weeks in Arkansas — Cal, whose S&C coach, Torre Becton, had been pirated away by Texas for what has been reported to be $700,000 a year.
Arizona has a strong history of strength coaches. After the Grasshopper left in 1983, the UA became the first Division I program to hire a female, Olympic shot-putter Meg Ritchie, to run the UA's training program. She became a beloved figure, so much so that she was Arizona's selection to the Pac-12 Hall of Honor in 2019.
Ritchie became a confidant of UA athletes, a motivator with a no-nonsense approach. That's the template for a S&C coach. When Ritchie left in 1990, the UA hired a succession of capable S&C coaches: Dan Wirth, Brad Arnett, Corey Edmond, Chris Allen and Johnson, but no one as high profile as Owens.
Arizona has gone from its small, basement-corridor McKale Center weight room to now having five functioning weight centers: a massive operation at the Lowell-Stevens Football Facility, another at the Richard Jefferson Center, another at Hi Corbett Field, a large, multi-sport weight room in the north end of McKale Center and another at Hillenbrand Stadium.
Keeping up with the Joneses is costly, sometimes excessively so.
If you watch an Oregon football game, you can't help but notice a man with a handlebar mustache, Aaron Field, consistently standing next to UO head coach Mario Cristobal, sharing the TV screen game after game. Field never wears rain gear or a hoodie even when it's 35 degrees and raining in Oregon. He wears a tight-fitting, short-sleeved golf shirt that shows off his impressive physique.
His tough-guy routine is part of the game. The Ducks pay Field $310,000 a year to make the football team follow his lead.
The game sure has changed since the days of the Grasshopper.
---
Arizona's iconic cactus-and-sunset logo deserves to return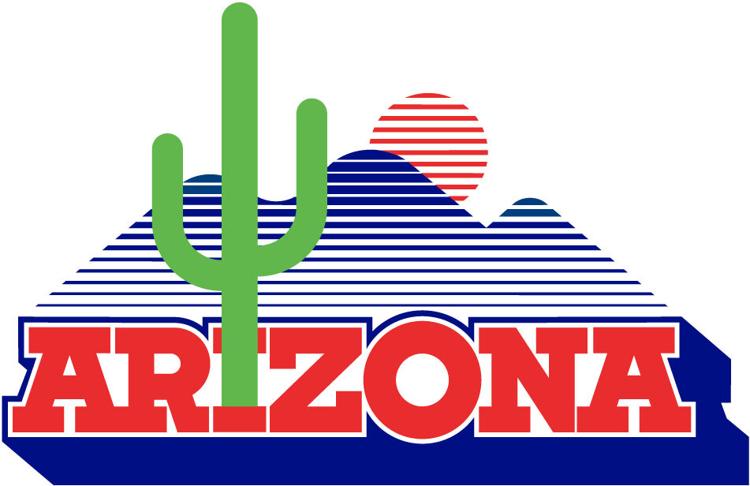 When Arizona's women's basketball team defeated Utah two weeks ago, Wildcats coach Adia Barnes wore a red-and-white pullover with an old familiar logo across the front right pocket.
It was the beloved cactus-and-sunset logo that for 22 years immediately identified UA basketball to television viewers and sellout crowds.
"I love that logo," said Barnes. "It is one of my favorites; it reminded me of when I was a student-athlete."
Barnes had to receive permission from the administration to have the logo affixed to her game-day gear. Last fall, UA defensive coordinator Paul Rhoads wore the cactus-and-sunset logo on the cap he wore to games and practices.
Why not bring it back all the way?
The UA administration acted quickly to take it off the court at McKale Center once Lute Olson retired. It believed the logo to be outdated and not representative of the school's image as it "rebranded" itself.
What a bunch of gunk. The cactus-and-sunset logo was unique. The block A might as well stand for "average."
The genesis of the cactus-and-sunset logo is a good story. Longtime UA track and cross country coach Dave Murray came up with the idea about 35 years ago while his distance runners were training at the far north end of Campbell Avenue, in the foothills of the Catalina mountains.
"One day I happened to look north and see the sun rising over the mountains and I thought it was remarkable," Murray remembers.
"The next time we trained up there, I brought a camera, took a picture and gave it to a friend who was in graphic design. I told him it would make a heck of a logo if he could put a silhouette with 'ARIZONA' below it."
Once it was processed, Murray put the logo on the UA's cross country jerseys. He didn't seek permission or pursue a trademark.
"Ultimately it worked its way into being our logo," he says.
"Years later, when they were thinking of taking it off the court at McKale, Lute Olson said something like, 'You will not take that logo off the court.' He had a lot of influence."
Murray remembers traveling to cross country meets as far away as Bangor, Maine, having people say, "That's the coolest logo; how do I get one? Can I trade my jersey for yours?"
"I've had coaches say 'why did you ever get rid of that logo?"
It's not 2005 anymore. I get it. But many of America's leading sports enterprises — the Yankees, the Dodgers, USC, Notre Dame, the Kansas City Chiefs, the Las Vegas Raiders — have wisely resisted the urge to re-brand.
---
Start to prep sports season has been rough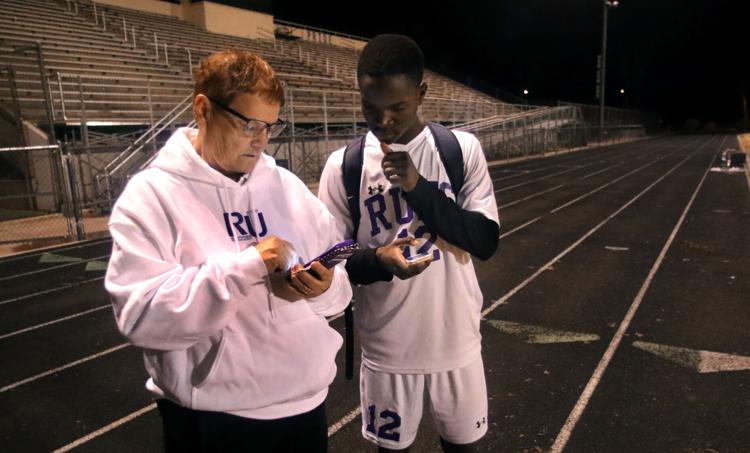 Predictably, returning to high school competition in Tucson hasn't been smooth since the state's governing board approved basketball, wrestling and soccer this month. For example, Rincon/University High School boys soccer coach Roxanne Taylor was unable to attend Friday's season-opening 3-2 victory over Sabino. Taylor, a Pima County Sports Hall of Fame honoree who has won 467 career games and three state championships at Rincon, has been out with COVID-19. Rincon/University boys basketball coach Rich Utter, who has 459 career wins at the school, was unable to embark on the attempt at 460 on Friday when the Rangers' game against Sunnyside was canceled; Tuesday's game against Cholla is off, too. Fans were not allowed inside the gates at the Rincon soccer game, but dozens of parents and friends peered through the fence outside the pitch.
---
Former Sabino star Bushman will turn pro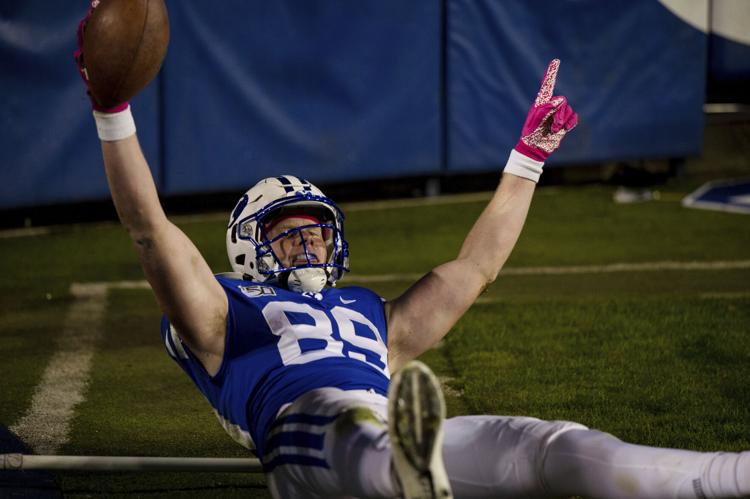 Former Sabino High tight end Matt Bushman, a four-star recruit in 2013 who signed with BYU, has decided to end his college career. After suffering an achilles injury in August, Bushman missed the Cougars' 2020 season. He is now training for the NFL Draft in the Phoenix area. Bushman, who went on a two-year Mormon mission after leaving Sabino, made an impact at BYU, catching 125 passes for 1,719 yards and nine touchdowns. Now 25, Bushman is married and the father of a baby daughter. …
---
Fisch's Cats add more QBs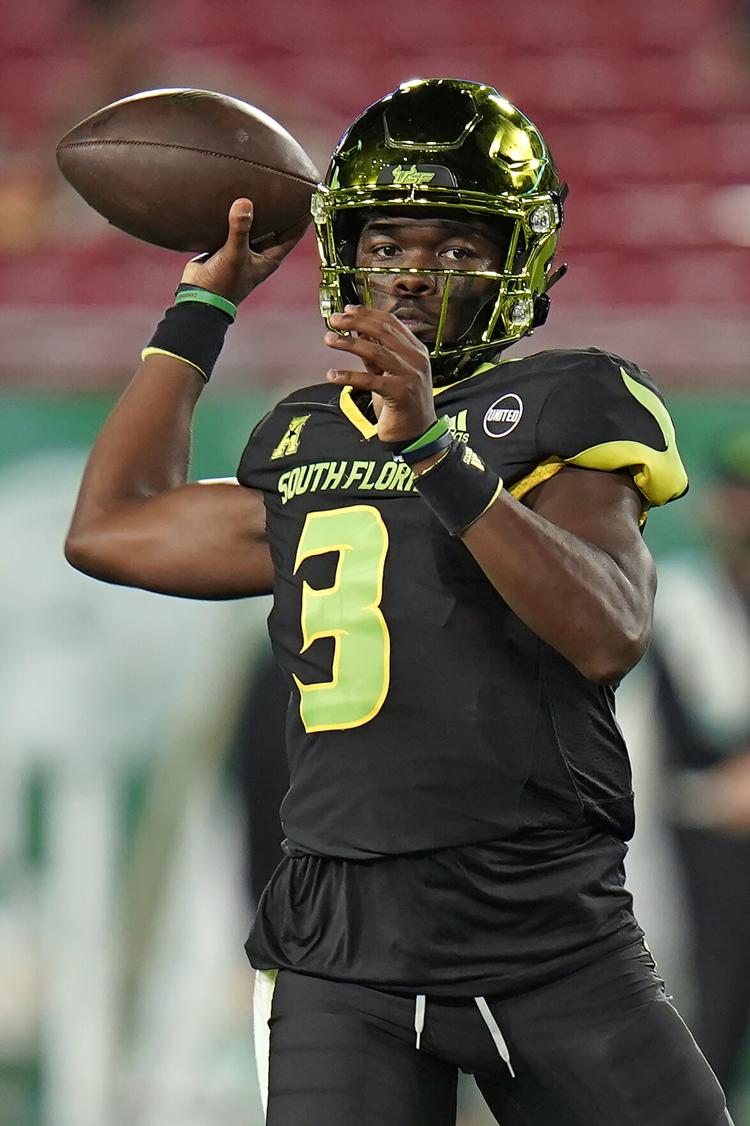 Arizona has acquired two quarterbacks since Kevin Sumlin was fired: Washington State transfer Gunner Cruz and South Florida transfer Jordan McCloud. Both were three-star recruits out of high school. Cruz, from Phoenix, had offers from Yale, Princeton, Dartmouth and ASU, but not Arizona. He chose to play for WSU's Mike Leach, but was unable to win the starter's job. McCloud was offered by mid-level schools Colorado State, Iowa State, Maryland and Southern Miss. He started 17 games at South Florida but the Bulls finished last year on an 0-8 streak. Building a roster of quarterbacks is never easy. When Mike Stoops took over the mess left by John Mackovic in 2004, his available quarterbacks were Richard Kovalcheck, Adam Austin, Nic Costa and Kris Heavner. None were the answer. It wasn't until Stoops had a full year to recruit, signing Willie Tuitama, that the UA football program began to turn. …
---
Ex-Cats survive coaching carousel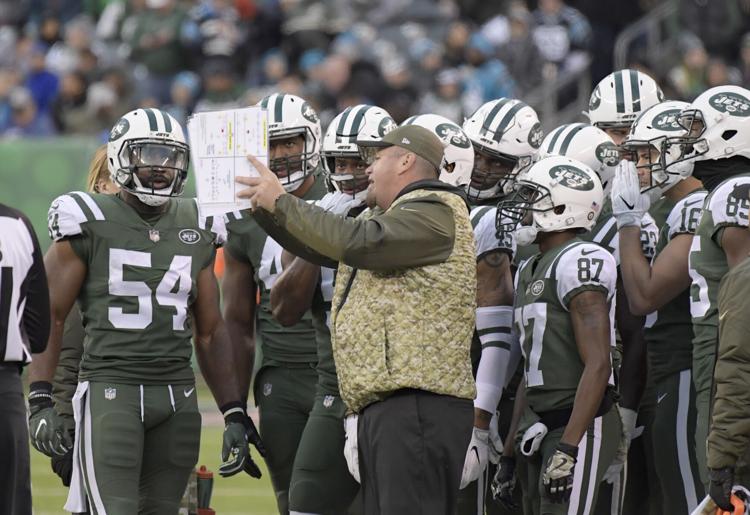 Arizona's two NFL special teams coordinators both survived the firing/hiring season. Brant Boyer, a "Desert Swarm" linebacker of the mid-1990s, was one of the few coaches retained by new New York Jets head coach Robert Saleh. Boyer is so well respected he has been hired by Jets coaches Todd Bowles, Adam Gase and now Saleh the last six years. David Fipp, who has been the Philadelphia Eagles' special teams coordinator since 2013, was hired to the same position on Dan Campbell's new staff of the Detroit Lions. It will be Fipp's ninth coaching stop since he started at safety for Dick Tomey's 1997 Arizona team.
---
Former Toros, Diamondbacks pitcher Schilling should come to his senses, rescind HOF demand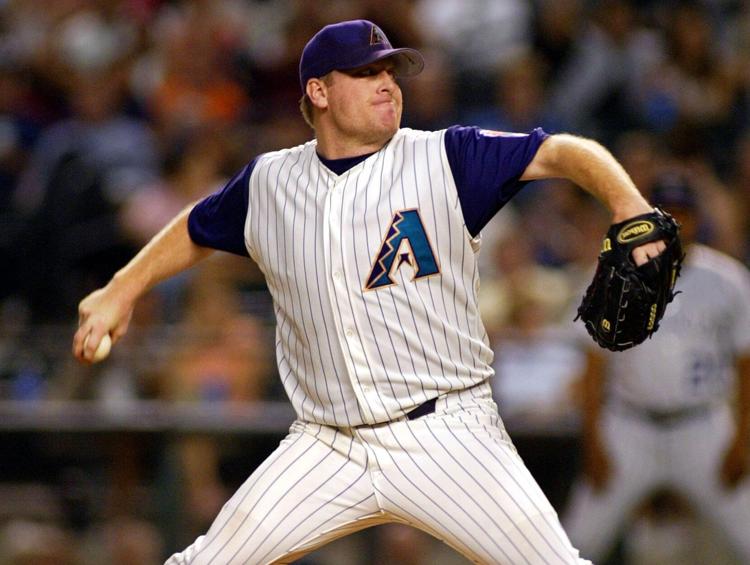 When Curt Schilling arrived in Tucson in June 1991, he was a 24-year-old prospect sent to the Tucson Toros by the Houston Astros, whose intent was to make Schiling a relief pitcher.
You could not have possibly guessed that someday Schilling would be at the center of a Hall of Fame controversy.
He pitched 13 games for Tucson, 23 innings, but wasn't a key part of the Toros first-ever Pacific Coast League championship team. In fact, the PCL's 1991 all-star team included three Tucson-area players who had superior seasons: the UA's Gil Heredia, who had a league-leading 2.82 ERA for the Phoenix Firebirds; Benson High School's Chad Curtis, an outfielder who hit .316 at Edmonton; and former UA shortstop Dave Rohde, who hit .372 for the Toros' championship team.
Schilling was soon returned to Houston and put back into a starting pitcher's role. By the time he returned to Tucson for spring training in 2000, he was a journeyman, coming off a 6-6 season at Philadelphia, acquired for three fading ex-Diamondbacks.
What happened next was truly Hall of Fame worthy. Schilling went 45-13 for the Diamondbacks in 2001 and 2002, striking out 609 batters. He was clutch. He was Mr. Big Game.
Whenever I interviewed Schilling, he was accommodating and insightful. But over the years, he began to alienate himself from the public and the media. Mr. Big Game had become Mr. Ego.
Schilling was 16 votes shy of earning induction into the Hall of Fame last week and asked to be taken off the 2021 ballot, which is his last year of eligibility in the normal voting process.
He seemed to be a lock to get inducted in the Class of 2021, but now, who knows?
It has been 30 years since Schilling's first appearance in a Tucson uniform. Here's hoping the man who attended Phoenix Shadow Mountain High School and played baseball at Yavapai College comes to his senses, apologizes for last week's outburst, and goes into the Hall of Fame with a sense of appreciation.
---
Contact sports columnist Greg Hansen at 520-573-4362 or ghansen@tucson.com. On Twitter: @ghansen711