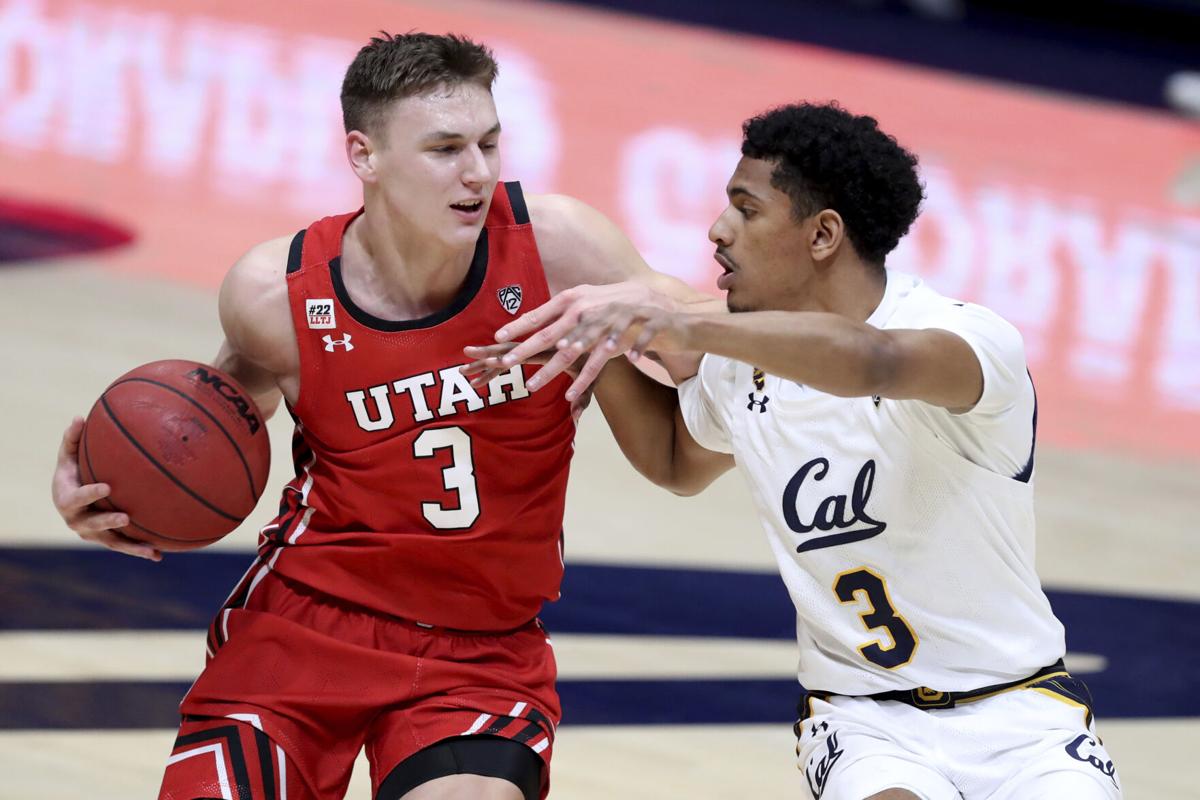 The Star columnist check in on how college basketball has become all about transfers, whether Bob Baffert is guilty of doping his horses and why the Pac-12's softball excellence is a testament to the father of the sport, Mike Candrea:
Larsson can buck trend by staying 3 years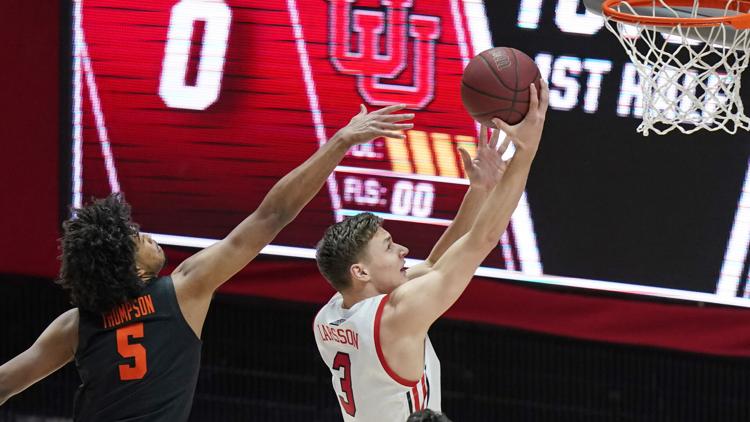 Before transfer shooting guard Pelle Larsson announced he would play basketball at Arizona last week, his profile had been scrubbed from Utah's website, as if he never played for the Utes.
That's college basketball in the 2020s. Poof. You're gone. Hardly knew ya.
If Larsson stays at Arizona long enough for everyone to learn how to correctly spell his name, it'll probably be an upset. Larsson was at Utah so briefly that he played just 25 games and watched as his coach, Larry Krystkowiak, was fired and paid $6.7 million to leave the premises.
If someone at HBO or ESPN were to film a documentary on college basketball it's title would be "Transfer U."
Get this: In Sean Miller's 12 seasons at Arizona, only eight of the 38 players he recruited stayed at the UA four seasons: Solomon Hill, Kevin Parrom, Jordin Mayes, Kaleb Tarczewski, Gabe York, Dusan Ristic, Parker Jackson-Cartwright and Ira Lee, who has since transferred to George Washington.
There's a twist to that group of eight. Except for Hill, the UA's other seven four-year vets were just good enough to get you beat at the very highest level of college basketball. So if you don't establish a revolving door and become Transfer U — recruiting over the Parroms and PJCs — you don't have much of a chance to get to the Final Four.
Larsson is an intriguing prospect, a shooting guard with size who shot 50% (21 for 42) from 3-point distance and made 94% of his free throws in conference games while at Utah.
But can he play defense? Is he a gamer? Are his eyes on a jump to the NBA draft this time next year? Is he all-in or will he exit as quickly as a Brandon Randolph or Kobi Simmons?
Initially, Larsson wasn't an Arizona-good prospect. Before leaving Sweden to sign with Utah, he took official recruiting visits to low-level UC Santa Barbara and San Francisco. One flaw in his game: At Utah he committed more turnovers (58) as a part-time starter than UA point guard James Akinjo (51) did all season.
The four leading transfers in UA basketball history — guys from four-year schools, not junior colleges — came and stayed at least three years. All became All-Pac-12 first-teamers, and that's just not expected to happen any more.
• Forward Bison Dele, then known as Brian Williams, transferred from Maryland after the 1987-88 season, redshirted one year, and then averaged 10.6 and 12.5 points before becoming an NBA lottery pick in 1991.
• Forward Chris Mills transferred from Kentucky after the '88-89 season, redshirted, averaged 15.6, 16.3 and 20.4 points per game over three years, and was named the Pac-10 Player of the Year in 1993.
• Center Loren Woods transferred after two years at Wake Forest, redshirted, and averaged 13.2 and 15.6 points, once blocking 102 shots in a season, a key part to the 2001 Final Four club.
• Point guard T.J. McConnell transferred after two years at Duquesne, redshirted, and became the heart and soul of 2014 and 2015 Elite Eight teams, and in my opinion became the MVP of the Miller years.
Now comes Pelle Larsson. It's L-a-r-s-s-o-n. Commit it to memory before he's gone.
---
Three big questions (and answers)
Is Bob Baffert guilty of doping his racehorses as charged?
A: It doesn't make sense that there is some sinister, gain-any-inch possible approach by Baffert. There's just too much to lose and it's too easy to get caught. Would he really risk his reputation and career at this stage?
Mary Scollay, formerly of the Kentucky Racing Commission and now the executive director of the Lexington-based Racing Medication and Testing Consortium, last week told the Washington Post she finds the Baffert-is-a-cheater platform unlikely.
"What I'm saying is it's hard to believe there would be nefarious intent in using a medication that every lab tests for, every sample, every day," she told the Post. "That's just illogical. I'm not saying there should be no accountability when there's no intent. By the same token, I don't know that an error should be equated with malicious intent to affect a race."
Why was Thursday's 4A Salpointe-CDO state semifinal baseball game played at Phoenix's Hohokam Stadium when Kino Stadium was empty, available and game-ready?
A: Pima County offered the Lancers and Dorados use of the facility for $1,865. That's absurd. It's the same figure the county offered Sabino and Pusch Ridge to play Tuesday's Class 3A playoff game at Kino Stadium. (They relocated to Cherry Field).
Yes, the county was right in asking the high schools to cover the $180 charge for security, the $175 charge for post-game cleaning and the $90 charge for field prep. But the main charge of $1,100 to play the game and $235 for "oversight'' at Kino should've been waived. High schools don't have the kind of money to throw around. This isn't the NCAA. The county should've been a willing partner for the greater good of Tucson prep sports.
3. Is former ASU point guard Remy Martin likely to transfer to Arizona for a final college basketball season?
A: Not a chance. He is a Sun Devil to the core and to betray his school, to betray Bobby Hurley, isn't part of Martin's makeup. I enjoyed watching him play; he made the UA-ASU series more meaningful. Entering the transfer process is Martin's way of hedging a bet on being given an opportunity to play in the NBA next season. So ends the short-lived "Guard U'' period that never really flourished or became a thing. Over Martin's four ASU years, the Sun Devils went 38-33 in the Pac-12 and won a single NCAA Tournament game. It was unfortunate he didn't have more help.
---
Clancy Shields' brother victim of cutbacks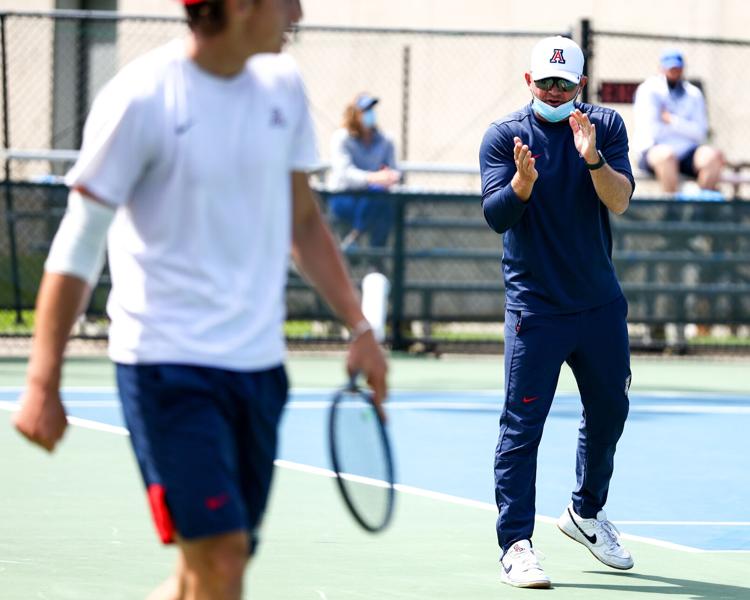 Not all has gone well for Arizona men's tennis coach Clancy Shields in the school's first run to the Sweet 16 since the 1970s. His older brother, Luke Shields, head coach at Fresno State, lost his job when the Bulldogs eliminated the sport a few months ago. "It's really sad," the Arizona coach said. "It's terrible for our sport and the West Region. Fresno State had a rich history in tennis; it has been a top-20 team quite often the last 25 years. During Arizona's run to Monday's NCAA showdown against No. 3 Tennessee, the Wildcats played a contest at No. 7 Texas in March. Arizona lost a tight match, 4-3. In the audience was ex-Arizona coach Dave Snyder, who coached the Wildcats to 11 consecutive finishes in the NCAA top 10 from 1962-73. He was impressed. "Clancy is the real deal," said Snyder, who became Texas' head coach after leaving Arizona 50 years ago. "This isn't a one-shot deal. He came within a whisker of beating the Longhorns. I have very fond memories of my days at Arizona.'' ….
---
Jeff Bloomberg, Foothills continue dominance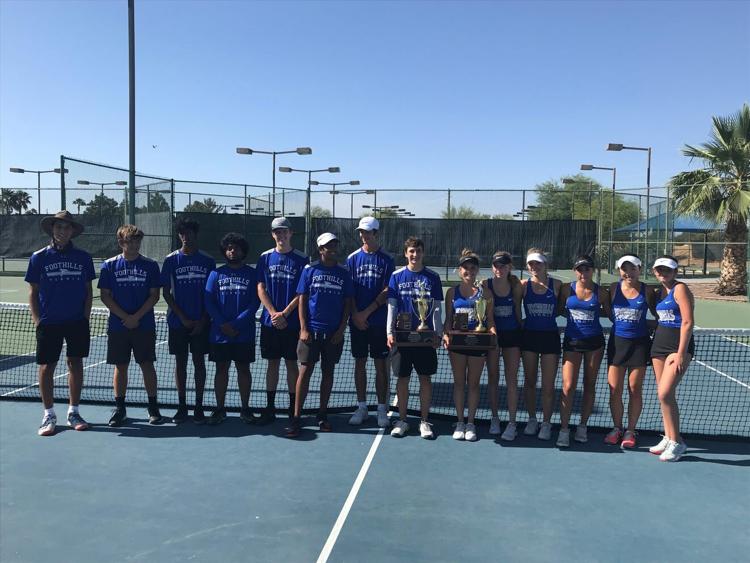 Catalina Foothills High School boys tennis coach Jeff Bloomberg guided the Falcons to their seventh straight state title last week (the fifth coached by Bloomberg) and first-year CFHS girls tennis coach Dan Root, a former Kent State tennis player, led the Falcons to their third straight state championship. Here are some impressive numbers: Tucson prep tennis teams have now won 161 state championships, the most by any sport in Tucson history. Some of it ties together. Hugh Ganem, who was a regular for Bloomberg's Falcons this season, is related to Si Ganem, the late Tucson High tennis coach who led the Badgers to six state tennis championships from 1953-61.
---
USC's hire makes Adia Barnes' job tougher
Arizona women's basketball coach Adia Barnes' job just got more difficult, if that's possible in a league with national powers Stanford, Oregon and UCLA. Last week, USC hired former Cal head coach Lindsay Gottlieb to take over a weak Trojans women's basketball program that hasn't had a winning Pac-12 record since 2014. Gottlieb coached Cal to the 2013 Final Four and went to seven NCAA Tournaments before accepting a job on the staff of the NBA's Cleveland Cavaliers. Now that Gottlieb is back in the Pac-12, every school in the league will have two more difficult games per season.
---
Nick Gonzales starting hot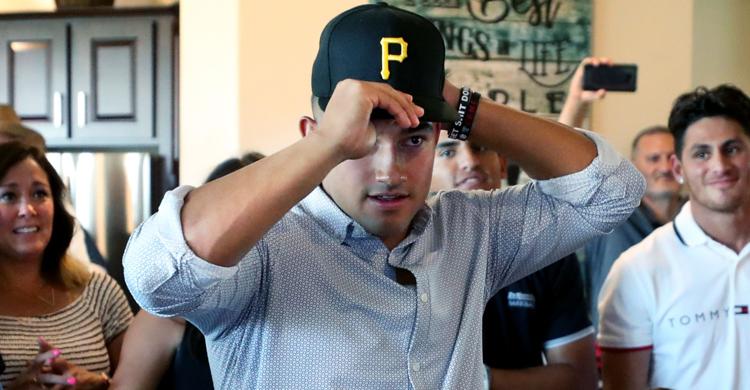 Cienega High School grad Nick Gonzales, last year's first-round draft pick of the Pittsburgh Pirates, is playing his first year of minor-league baseball for the Greensboro Grasshoppers, a High-A affiliate. Predictably, the second baseman is producing. Through Friday, Gonzales was hitting .382 with two home runs. Also doing well in their start to the minor-league season are two of Arizona's key players from Andy Lopez's 2012 national championship team: Third-baseman Seth Mejias-Brean, also a Cienega product, is hitting .269 for the Baltimore Orioles Triple-A Norfolk Tides, and pitcher Konner Wade, the UA's No. 1 starter on its '12 title team, has yielded just one run through 11 innings for Norfolk. ….
---
KU's clause puts coaches on the hook for legal fees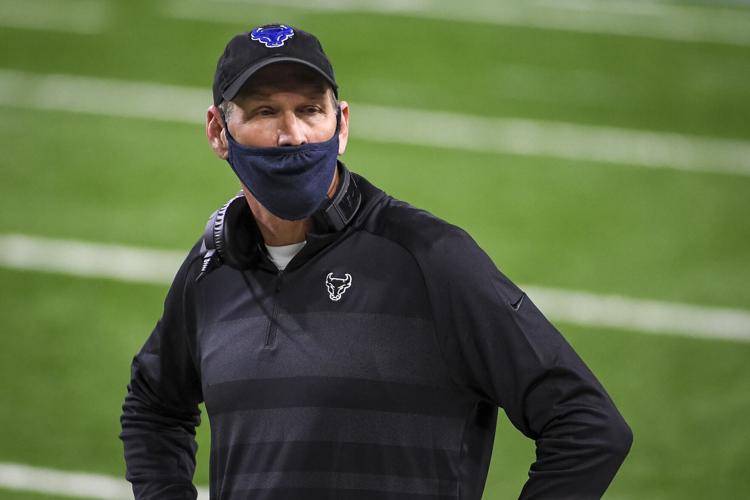 The athletic department at Kansas, which seems to be hiring new football coaches and athletic directors almost yearly, might have hit on a solution to help mitigate financial losses during an NCAA investigation. Can you imagine how much Arizona spent on attorney fees to find a solution to the basketball investigation that led to Sean Miller's dismissal? Millions. When Kansas hired football coach Lance Leipold recently, it included a clause in his contract in which the coach would be responsible for 50% of the costs to the school if KU is placed on probation due to NCAA investigation for major violations. That would be a strong deterrent to cheating at any school.
---
Baseball stars from Salpointe, CDO unite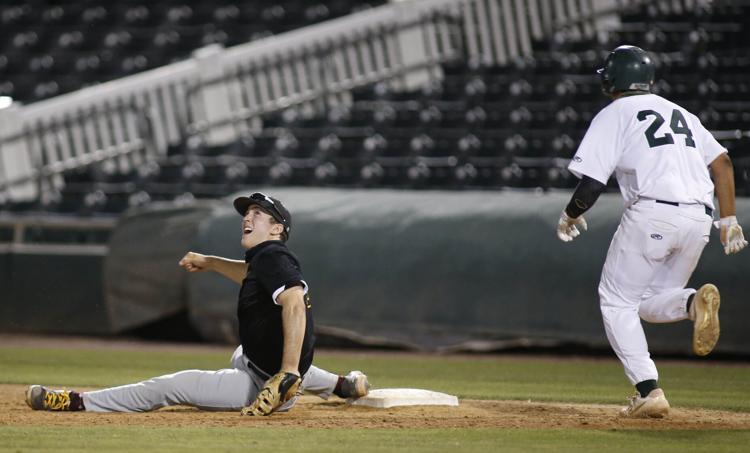 When Salpointe Catholic High School beat CDO 5-1 in Thursday's Class 4A state semifinal in Phoenix, the game included two former 1994 All-City baseball players, Salpointe's Danny Preble, now the Lancers' head coach, and CDO third baseman Nick Frank, who is now on Preble's staff at Salpointe.
Enough time has passed that Preble's son, Gabe, starts for the Lancers and hit .337 this season, and had a key run-scoring double to help beat Frank's alma mater.
Frank was the Star's 1994 player of the year in what might've been one of the most talented all-city teams in Tucson history. That '94 team not only included Preble and Frank, but future major-league outfielder Colin Porter of CDO and future Arizona Wildcats Russ Brown and Andy Juday of CDO and Jeff Saffer of Sabino, Omar Moraga and Diego Rico of Sunnyside and Mike Crawford of Salpointe.
Now the Arizona baseball roster includes just one player from a Tucson school: Tucson High's George Arias Jr., whose father was an All-Pac-10 third baseman at Arizona in 1993, a state champion from Pueblo High School.
---
My two cents: Pac-12 strength a testament to Mike Candrea's success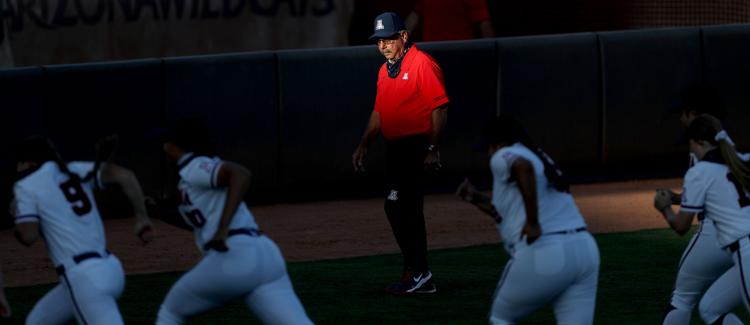 Mike Candrea is the most successful head coach in UA sports history. It's not even close. Eight national championships. Olympic gold and silver medals. He's the Father of College Softball, the coaching pioneer who forged a path for a game that was California-or-nothing when he was hired at Arizona in 1985 into a sport that has become nationally relevant, oozing with talent from Florida to Michigan to Texas.
Candrea is in part responsible for the climb to prominence of Pac-12 rivals Oregon, ASU and Washington. He is the only coach who can claim that he knocked UCLA off its 1980s and 1990s pedestal and, for about 20 years, replaced the Bruins as the nation's ranking softball power.
He has created a softball monster. It is apparent by the numbers.
When UCLA swept the three Pac-12 games of this weekend's series at Hillenbrand Stadium, it gave Women's College World Series contenders Oregon, Washington and the Bruins a 62-33 record against Arizona in the last 10 years. That was once unthinkable.
Arizona is 11-20 against the Ducks in the last decade, 13-17 against Washington and 9-25 against UCLA.
More telling, Arizona has gone from a Women's College World Series record of 31-10 in the 1990s to 5-7 the last 10 years. The Wildcats have won a single Pac-12 title (2017) since 2008.
It's not because Candrea has lost his touch. The UA roster is stacked with as much elite talent now as in the '90s and early 2000s. It's that the growth in age-group softball the last 30 years, spurred by Candrea's excellence at Arizona and in the Olympics, has multiplied available recruiting talent many times over.
This year's UA softball team appears strong enough to make a deep run at a national championship. The difference is that the competition has never been better.
Contact sports columnist Greg Hansen at 520-573-4362 or ghansen@tucson.com. On Twitter: @ghansen711