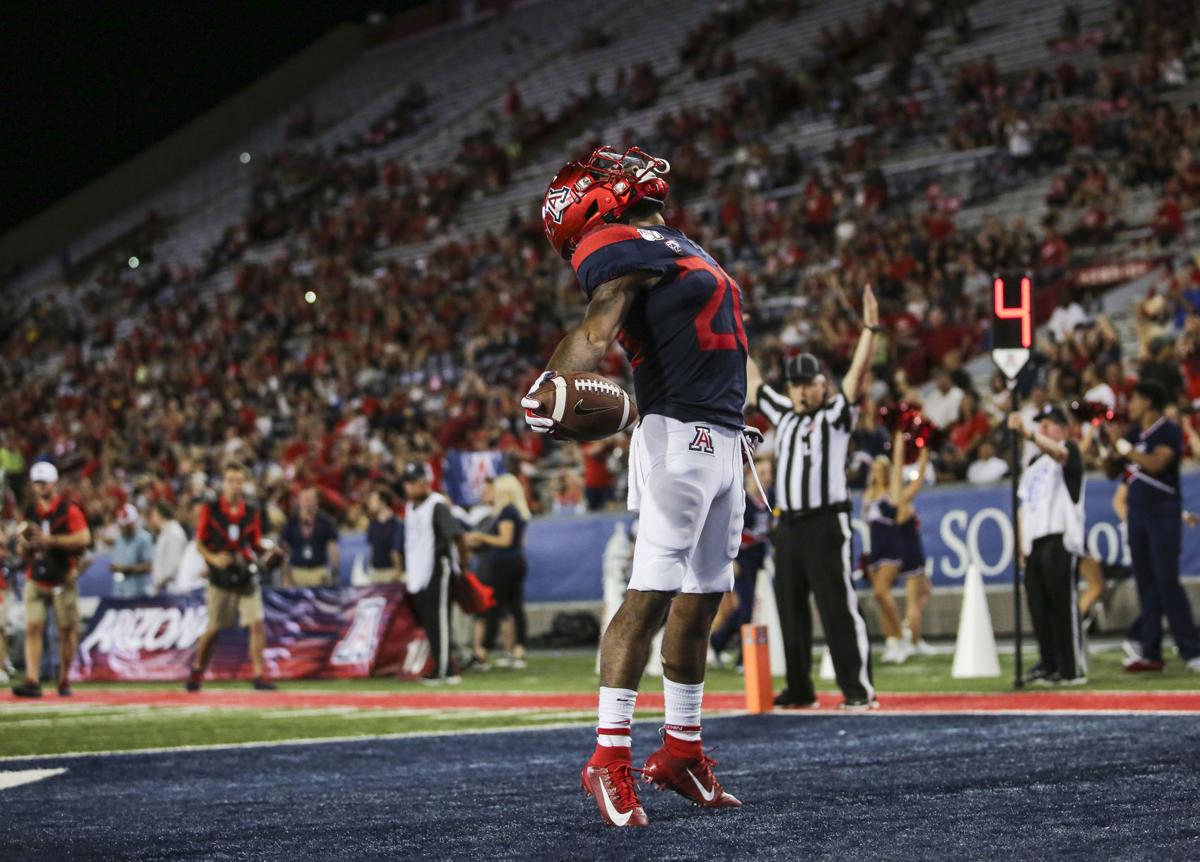 Dear Mr. Football: What does it mean when a coach says "we don't want to get in a shootout with those guys?"
A: In the last 100 years — no, a 167-0 victory over Camp Harry Jones in 1920 and a 110-0 win over New Mexico Junior College in 1921 don't count — Arizona has played just one non-overtime game in which both teams combined to score 100 points.
That was a 55-45 loss at Oregon in 2008, although it wasn't really a empty-your-barrels shootout. The Ducks led 48-17 that day.
Saturday's opponent, Texas Tech, has played eight 100-point-plus games since 2015, the most of any FBS team. It's remarkable, but it's not safe. Texas Tech has only gone 4-4 in those shootouts. The losses:
2016: Arizona State 68, Tech 55
2016: Oklahoma 66, Tech 59
2015: Oklahoma State 70, Tech 53
Why does this matter? A year ago, with freshman quarterback Alan Bowman looking like Johnny Heisman, Texas Tech routed Houston 63-49. A week earlier, Houston had embarrassed Arizona 45-18 on the same field.
Of course, Khalil Tate appeared to have an ankle injury that painful afternoon. Perhaps the Bowman vs. Tate showdown will be a first-team-to-50 wins shootout.
Dear Mr. Football: Has Arizona set any school records this year?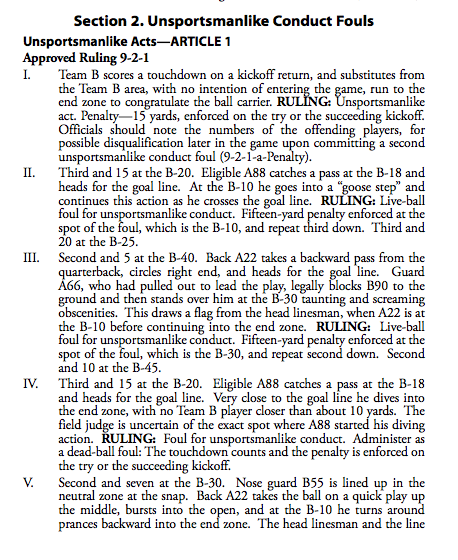 A: The Wildcats were penalized for five 15-yard penalties last week against NAU. That's probably a record anywhere. Safety Christian Young was flagged for a pair of unsportsmanlike conduct penalties; you can find what constitutes one in the NCAA handbook, Rule 9, Section 2.
The NCAA will not tolerate on-field celebrations and one of the paragraphs in Rule 9, Section 2 — a paragraph UA players apparently did not take seriously — says, in part, no player will be allowed to demean an opponent, a referee or "the image of the game."
That's not all. Here are 15 things that are not permitted:
No finger-pointing.
No pretending to slash your throat.
No taunting.
No baiting.
No ridiculing.
No simulated firing of a weapon.
No holding a hand by the ear to request recognition.
No prolonged attempt to focus attention on yourself.
No pounding of the chest.
No crossing arms while standing over an opponent.
No bowing at the waist after a good play.
No spiking the ball.
No spinning the ball.
No throwing the ball high into the air.
No abusive or threatening language.
"I tend to walk away from all that," UA junior linebacker Tony Fields II told me on Tuesday.
"We have been told what we can and can't do. We've got to make sure guys are mature enough not to overreact."
Dear Mr. Football: What does Arizona see when it looks in a mirror?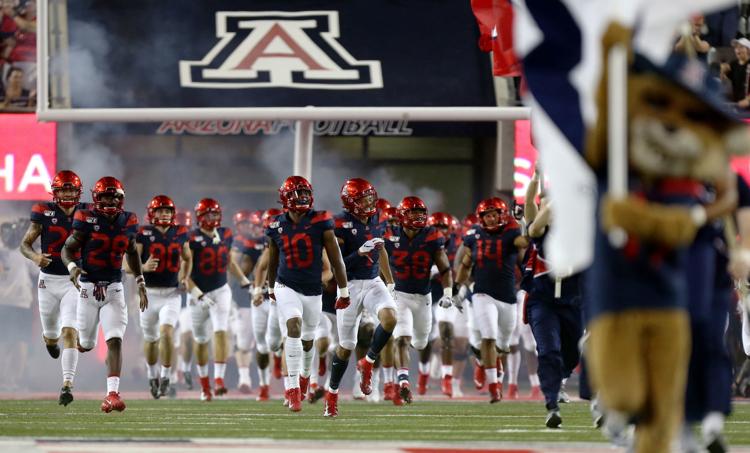 A: It sees Texas Tech. These two mid-level FBS teams could be twins.
Both are isolated geographically. Tucson draws from the metro Phoenix area, but not enough to make a difference.
Texas Tech, located in Lubbock, a city of about 250,000, draws strongly from Abilene, Amarillo and Midland/Odessa — even though all are at least 100 miles from campus.
The big difference is that Tech has averaged more than 55,000 fans per home game every season since 2010. Arizona has only hit 55,000 in average home attendance once, 2010, in the last decade.
What's the difference? I think it's as simple as Texans being Texans. Football is that state's passion. In Tucson, so many tens of thousands of the population are from elsewhere and never fully engage in the I'm-a-Wildcat route. Fans of Nebraska, Iowa, Wisconsin, Ohio State and many Big Ten schools are prevalent. Not so in Lubbock.
But the most obvious Tech vs. Zona football likeness is that both have been starved trying to win championships.
Arizona won the Pac-12 South in 2014 but lost the conference championship game. Tech tied for the Big 12 South title in 2008 but lost the tie-breaking process to Oklahoma.
Before that, Arizona tied for the 1993 Pac-10 title but lost the tiebreaker to UCLA. It tied for the 1973 WAC championship with ASU, but lost 55-19 to the Sun Devils. And Arizona tied for the 1963 WAC title but lost the tiebreaker to New Mexico.
Arizona's last outright conference championship was, gulp, 1936.
Texas Tech's last outright football championship was the 1953 Border Conference title — a year it beat Arizona 52-27.
Not exactly two blue-bloods of the sport.
Dear Mr. Football: Was Texas Tech's Matt Wells ever considered as a possible replacement for Rich Rodriguez?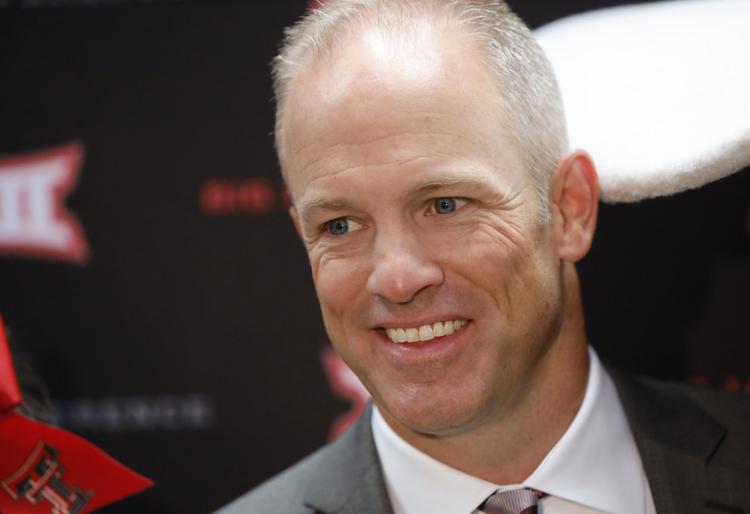 A: In the summer of 2015, after Wells had coached long-struggling Utah State to back-to-back seasons of 9-5 and 10-4, I asked Arizona athletic director Greg Byrne if he, like many ADs, keeps a working list of possible coaching replacements in mind.
He said he did. I asked who he liked. He said Matt Wells of Utah State.
The Aggies then went 3-9 and 6-7, and by the time RichRod was fired, Wells was no longer near the top of anyone's list. (Byrne was by then at Alabama.)
Wells had significant interest in the Arizona job in January 2018. I spoke with him. Alas, the timing wasn't right. Arizona hired Kevin Sumlin and it turned out to be a break for Wells, who coached Utah State to an 11-2 season and was an easy choice to return close to home (he's from Oklahoma) to coach the Red Raiders.
Dear Mr. Football: Who's No. 1?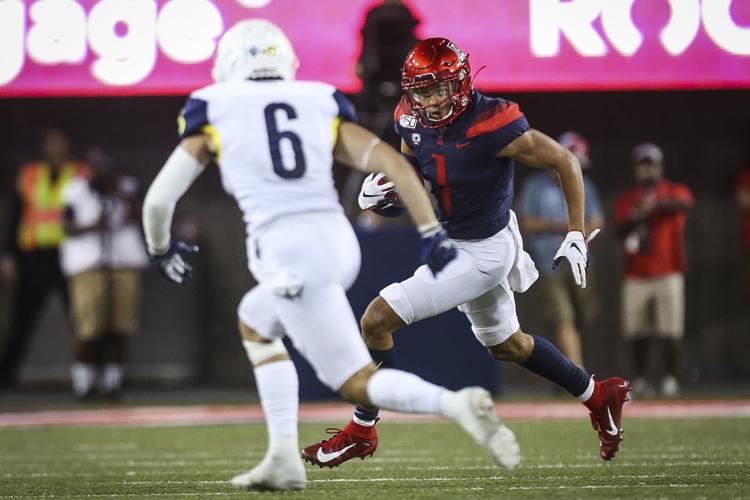 A: At Arizona, it's both wide receiver Drew Dixon and Fields, a linebacker. A bigger question is: how do you get to wear jersey No. 1?
"RichRod told me I could have No. 1 when I was being recruited (from Sabino)," said Dixon. "We've had great guys wear No. 1, like (former UA receiver) Syndric Steptoe," who is now a part of the UA's player-development staff.
The top No. 1 in UA football history? Many would say it's Bruce Hill a quarterback from 1973-75. Hill was part of the school's famed "1-2-3 Backfield," in which he wore No. 1, running back Willie Hamilton wore No. 2 and Jim Upchurch wore No. 3. The Wildcats went 26-7 in that period, unchallenged in school history.
Quarterback Alfred Jenkins, a starter from 1984-86 whose teams went 24-10-1, also wore No. 1, even though he wanted No. 12, his high school number. But that was taken by then-starting QB Tom Tunnicliffe.
Or how about receiver Bobby Wade, who wore No, 1 while catching a school-record 3,351 yards of passes from 1999-02?
Most famous No. 1s in sports history? I'll take Oscar Robertson, with super-shortstop Ozzie Smith as the runner-up.
Dear Mr. Football: Does Arizona have a football debt to settle with Texas Tech?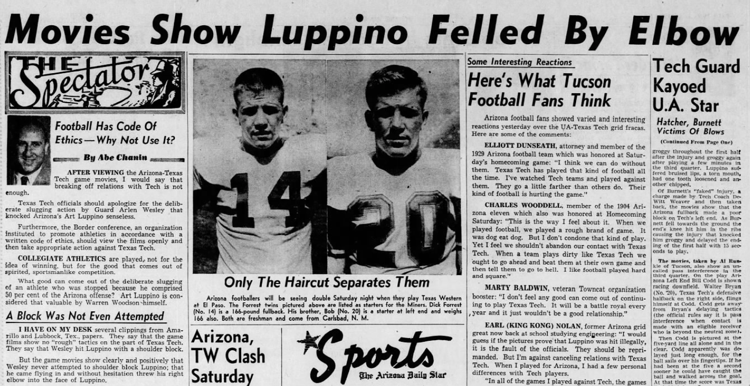 A: Arizona is 4-25-2 against its old Border Conference rival, which is its worst long-term success against any opponent. Arizona is 8-34 against USC.
There was a time the so-called rivalry was so heated that Star columnist Abe Chanin called for the UA to break off relations with Tech following a 28-14 loss at Arizona Stadium in 1955. That's the infamous game in which Tech lineman Arlen Wesley punched Arizona legend running back Art Luppino in the face, dislodging two teeth and giving "The Cactus Comet" a concussion.
Photos in the next day's Star showed Luppino, with blood all over his face, being helped off the field. Chanin wrote that Tech did the same thing to star UA running back Kenny Cardella two years earlier.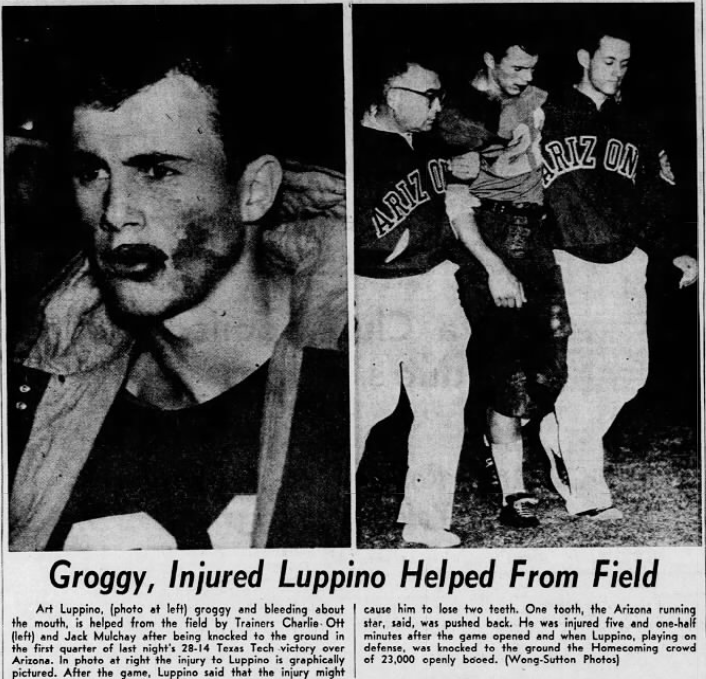 Luppino told me several times that playing Texas Tech was always a "brawl," and that referees of that era looked at punching someone as part of the macho nature of football.
Luppino, who lives in Kerrville, Texas, and follows the Wildcats closely, has waited 64 years for his alma mater to close the book on that episode. This time, Arizona fights back, winning one for the Cactus Comet.
Arizona 45, Texas Tech 42
Contact sports columnist Greg Hansen at 520-573-4362 or
On Twitter: @ghansen711.