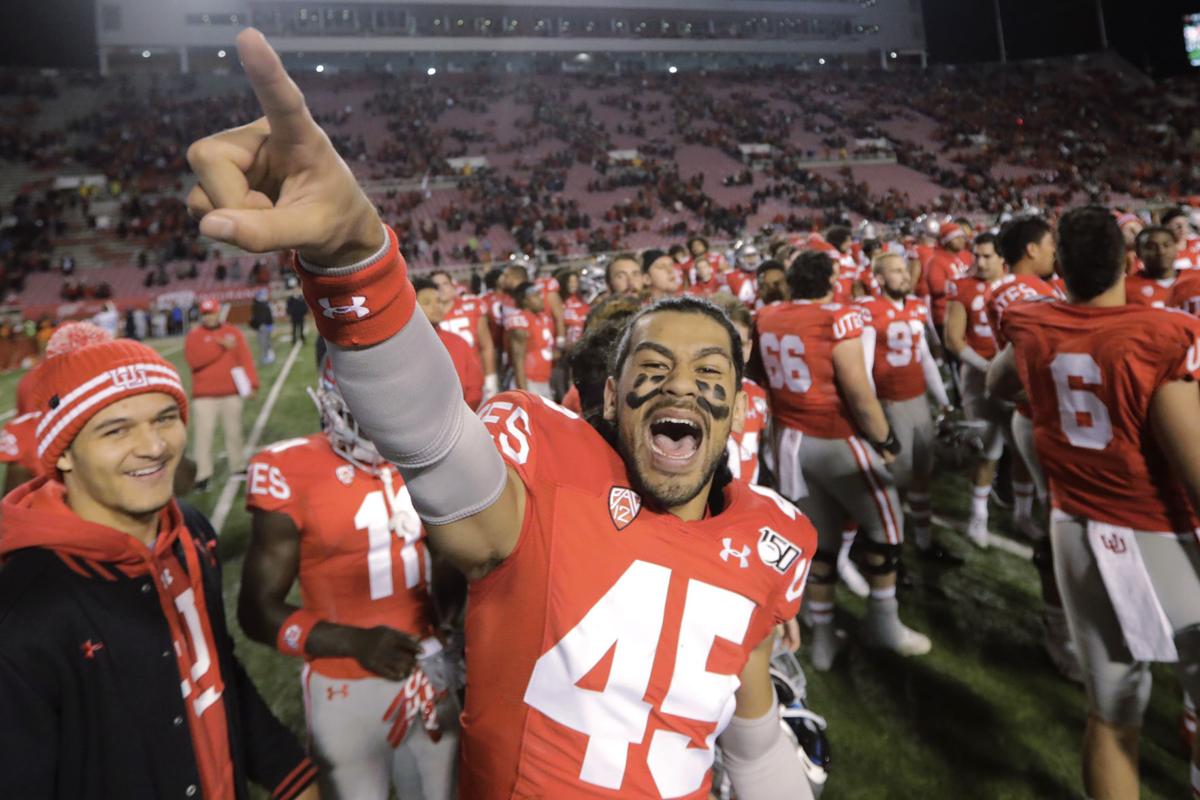 Dear Mr. Football: Could Utah score 50 points against Arizona?
A: The Utes are more like Virginia's basketball teams: the Cavaliers won the national championship last year by scoring 53, 63 and 63 points in the NCAA tournament. Similarly, Utah makes an opponent bleed.
Since the Pac-12 was created in 2011, Utah has scored 50 or more points in only three conference games. By comparison, Oregon has hit the half-a-hundred total 19 times. Even Arizona State has hit 50 or more 10 times. Only Colorado (zero) has fewer 50-point conference games than Utah.
But the Utes have only allowed 50 once — against Oregon in 2014 — the fewest in the league.
The most? Arizona has yielded 50 points 12 times. Do I hear 13?
Dear Mr. Football: How long will the Pac-12 South have to deal with Utah coach Kyle Whittingham?
A: Whittingham turned 60 on Thursday, which has always signaled an end-is-near scenario for the Pac-12's leading football coaches.
Arizona State legend Frank Kush coached his last college game at 50. UCLA career-wins leader Terry Donahue was done at 51. Washington's incomparable Don James walked away at 60. USC's John McKay left for the NFL at 53 and Pete Carroll did the same at 58.
Oregon State's Mike Riley left the Beavers at 61, and Stanford's Bill Walsh departed college football at 63. Dick Tomey parted ways with Arizona at 60.
Dear Mr. Football: If Whittingham steps away soon, do the Utes have a likely replacement?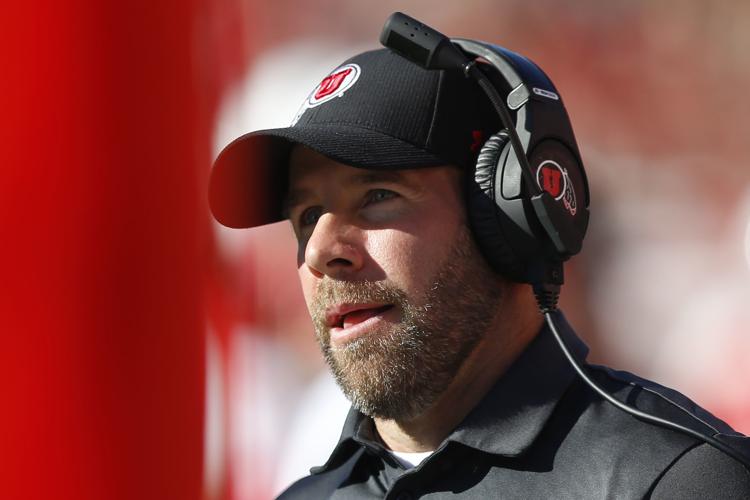 A: Utah's version of Chuck Cecil is defensive coordinator Morgan Scalley. With Whittingham's mentoring, Scalley has moved into a class with Washington co-defensive coordinators Jimmy Lake and Pete Kwiatkowski as the Pac-12's most skilled defensive coaches.
Like Cecil, Scalley was a virtual walk-on safety after his high school days in Salt Lake City. He was, like Cecil, about 6-foot nothing and maybe 170 pounds. Even nearby BYU, then the ranking football power in Utah, didn't offer Scalley a scholarship. Cecil walked on at Arizona after Stanford passed on giving him a scholarship.
Both became academic All-Americans and among the best defensive backs in the history of their schools. Scalley is in his 12th year with Utah and is paid $820,000 a year. Cecil worked 16 years as an NFL coach before returning to Arizona in 2017 and was underutilized — making $100,000 as an "analyst" — until Arizona's defense went bust this year and Cecil was summoned to work a miracle with a dysfunctional defensive operation.
Dear Mr. Football: Does Scalley have a story to match Cecil's 106-yard interception return to beat ASU in 1986?
A: My best — and lingeringly painful — story about Scalley is about his father, Bud Scalley.
When I was a kid, the first "road game" my parents took me to was the 1960 Utah State-Utah game in Salt Lake City. Believe it or not, the Aggies were undefeated, 9-0, loaded with future NFL players like Merlin Olsen, Clark Miller, Jim Turner and Lionel Aldridge, coached by future Stanford Rose Bowl coach John Ralston, who would finish No. 10 in the nation a year later.
To me, it was a Super Bowl and then some.
The Aggies and Utes were scoreless until the final two minutes, when Bud Scalley sprinted around end for a 12-yard touchdown to win a 6-0 game. Bud Scalley? He was a walk-on from tiny Bear River High School, a third-stringer who had been awarded a scholarship a week before the game.
As a kid, I had two mortal enemies in sports: Bill Mazeroski, whose walk-off home run beat the Yankees in the 1960 World Series, and Bud Scalley, whose version of a walk-off touchdown beat the Aggies six weeks later.
Dear Mr. Football: What number could exacerbate another lost football season at Arizona Stadium?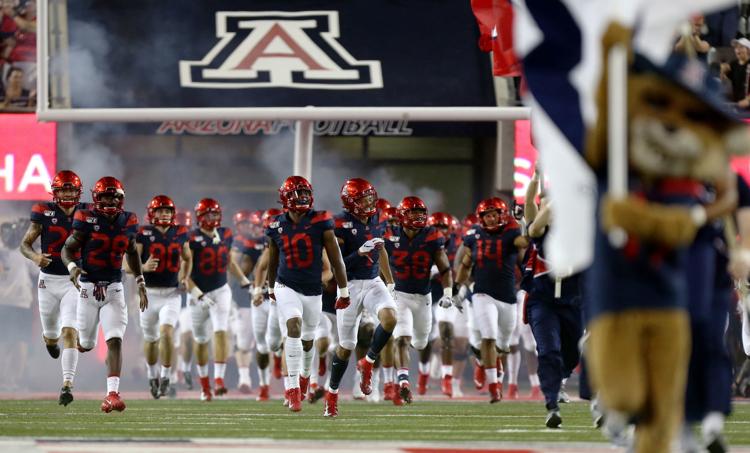 A: If Arizona draws fewer than 42,024 fans against Utah, it will be the smallest attendance total since the Wildcats joined the Pac-10 in 1978. The UA hopes to avoid averaging fewer than 40,538 — the record-low 1997 total. It currently averages 40,241.
But those totals have been fudged over the years, so it's fully unreliable.
Most times, total tickets sold are announced rather than those who pass through the gates. I thought the "crowd" for the Arizona-Oregon State game — announced at 36,939 — was the smallest I'd ever seen at Arizona Stadium, which covers more than 35 years. It was probably more like 28,000 or so in-house that afternoon.
It wouldn't be much of a surprise if Utah has 4,000 fans at the game, and, if so, it could help to avoid a record the UA hopes it never breaks.
Dear Mr. Football: How has college football changed since Arizona and Utah were in the Western Athletic Conference?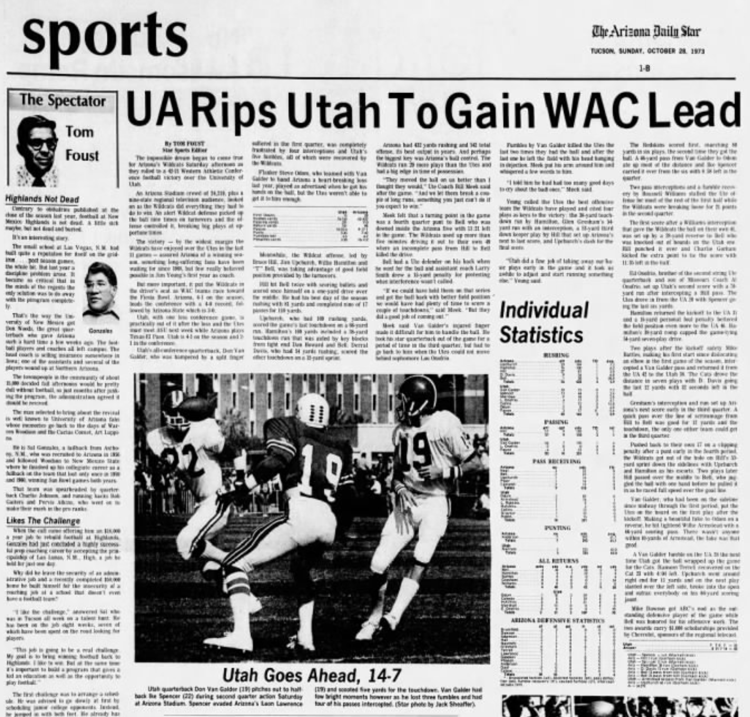 A: The last 11 times Arizona and Utah met in WAC games, 1967-77, the 1967 and 1971 games at Arizona Stadium began at 8 p.m. Not for TV purposes — those games were not televised — but because Tucson merchants lobbied for later games so they could conduct a full day of business on their most profitable day of the week.
The only Utah-Arizona game telecast live in the 1970s was a 1973 game at Arizona Stadium, which was an ABC regional broadcast. It was also replayed at 11 a.m. Sunday on Channel 11.
In the '68 game played in Salt Lake City, only one Polynesian player was in the starting lineup: Arizona fullback Noki Fuimaono. In 1974, Utah middle guard Mapusaga Manutai — yes, they used to be called middle guards — became Utah's only Polynesian starter against Arizona in that 11-year period.
Utah has 16 Polynesian players listed on Saturday's two-deep depth chart — and eight are starters. The Utes have 34 Polynesian players on their roster. Arizona? Four.
Dear Mr. Football: Who has said the smartest thing about Utah football this year?
A: Fox Sports play-by-play man Tim Brando capped Utah's victory over UCLA last week by saying "these are the best players the country knows the least about."
Huntley? Moss? Anae? Fotu? Do you even know their first names? Do those voting for the Heisman?
It's not that Arizona didn't attempt to recruit some of Utah's best players. The Wildcats offered scholarships to starting left tackle Darrin Paulo, starting center Orlando Umana, backup defensive end Maxs Tupai and backup safety Malone Mataele.
But Arizona didn't recruit Bradlee Anae, the face of Utah's defense, even though his uncle, Robert Anae, was an offensive line coach under Arizona's Rich Rodriguez a few years earlier. Sometimes there's no good explanation for the UA's recruiting shortcomings of the last 10 years.
Utah's defense is historically good. It is allowing 11.3 points per game; the UA's 1992 Desert Swarm defense allowed 8.9, the second fewest in modern Pac-10/12 history. Against superpowered offenses that Desert Swarm didn't see in the 1990s, the Utes are limiting opponents to 248 yards per game.
Desert Swarm's lowest total was 237 yards per game. Amazing. What the Utes have accomplished is the most under-told story in college football.
Kevin Sumlin and what's left of Arizona's coaching staff might want to pay special attention on Saturday, because the Utes are likely to put on a clinic on how to play and coach winning football.
Contact sports columnist Greg Hansen at 520-573-4362 or ghansen@tucson.com. On Twitter: @ghansen711
Be the first to know
Get local news delivered to your inbox!