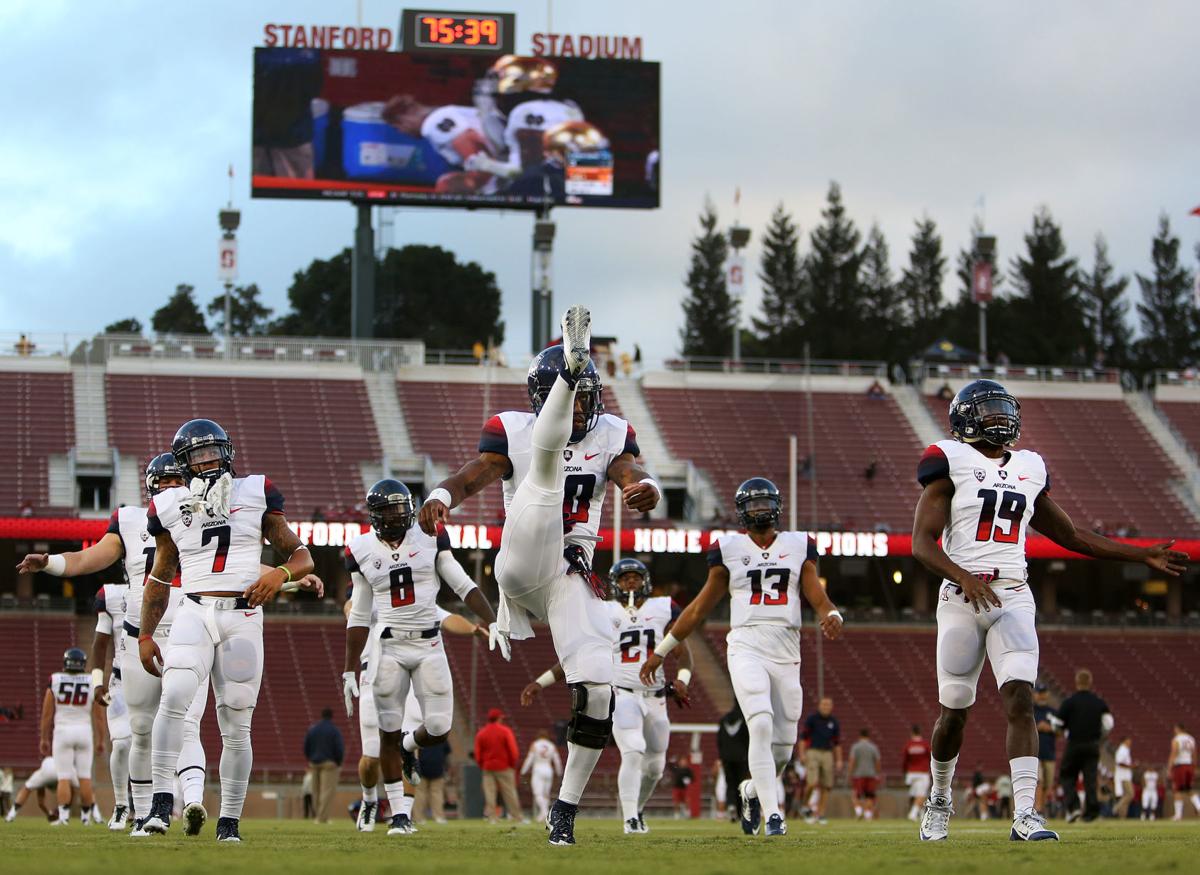 Dear Mr. Football: What's the smallest crowd ever to attend a conference game in Pac-10/12 football?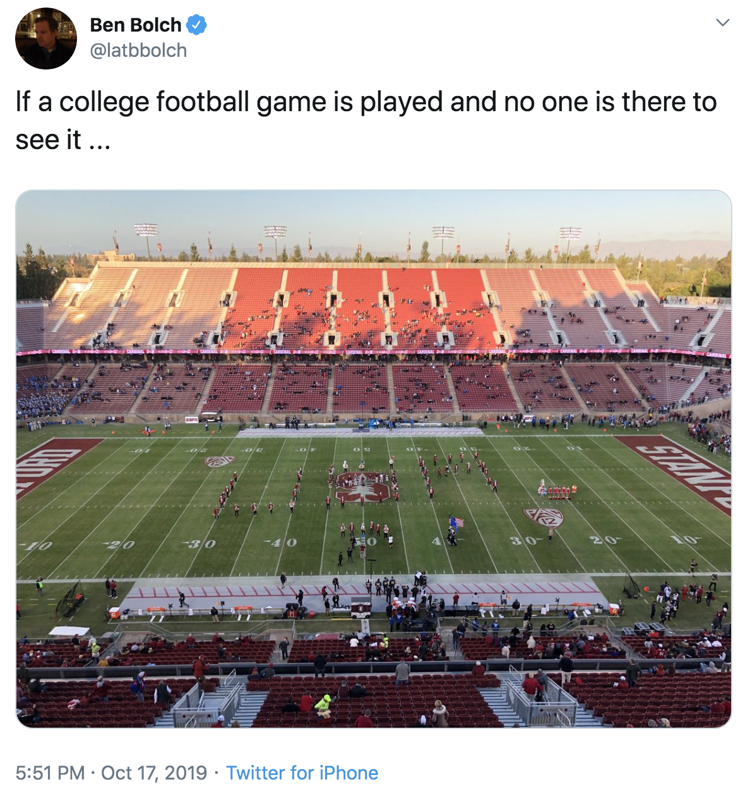 A: On Nov. 14, 1981, Oregon State and Arizona played before a crowd listed in the UA record books at 8,000. Oregon State later amended it to 12,000, but I sat through that cold and rainy afternoon in Corvallis and it was probably more like 5,000.
Not only was the weather miserable, so were the Beavers, mercifully near the end of a three-year period of 1-10, 0-11 and 1-10 seasons.
I bring this to your attention because last week's UCLA-Stanford game at Stanford Stadium had a listed attendance as 31,464. It was more like 10,000. It was probably the second-smallest crowd in 41 years of Pac-10/12 football.
A dreaded Thursday night game, on ESPN, simultaneously featured the worst Stanford team since its 1-11 club of 2006 and UCLA's most beatable team since a 3-7-1 finish in 1989. Stanford Stadium seats 50,254 and if there were more than 10,000 fans they were dressed as ghosts.
ESPN's announcers did not talk about the small crowd. Why inform viewers of the lack of interest? Cameras did not show a panoramic view of the near-empty stadium. But whenever there was a punt or kickoff, when cameras followed the arc of the ball, you could see — stunningly — about 40,000 empty seats.
Stanford isn't the only Pac-12 school to pad its attendance figures. The Wall Street Journal recently researched and obtained college football attendance figures, showing the difference between tickets scanned at the ballpark and those purchased. Cal, for example, sold 219,290 tickets in 2017 but only 136,954 arrived at the game as per computer records. Oregon State sold 208,524 at Reser Stadium but only 139,223 went through the turnstiles.
Dear Mr. Football: What does that mean for Saturday's Arizona-Stanford game?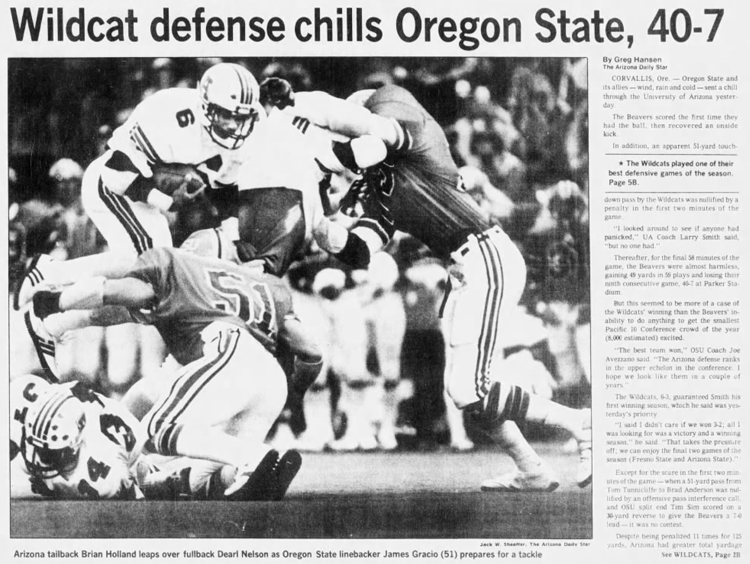 A: If it were not Homecoming at Stanford, it would be difficult to imagine even 20,000 scanning tickets at Stanford Stadium. The Cardinal currently rank No. 10 in Pac-12 attendance at 35,279 per game despite an attractive list of opponents including Oregon and Washington.
In my research, the smallest league-game crowds in Pac-10/12 history are these:
8,000: Arizona at Oregon State, 1981
15,300: Arizona at Oregon State, 1980
15,751: Stanford at Oregon State, 1987
Arizona's smallest-ever crowd at Stanford Stadium was 30,096 in 1998.
Dear Mr. Football: Do Stanford and Arizona have anything in common besides being Pac-12 partners?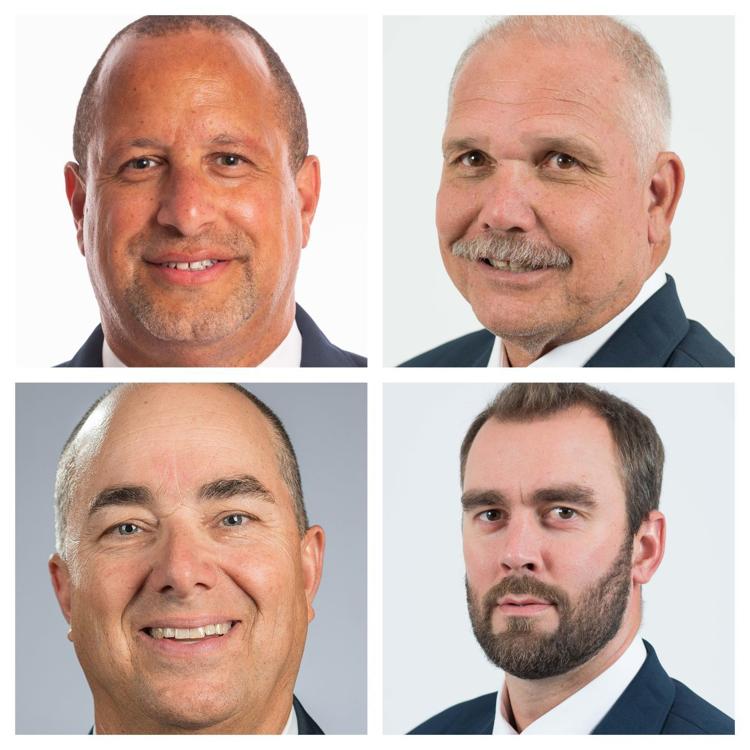 A: The Cardinal and Wildcats have shared 12 assistant coaches over the years, including three current Stanford assistants: defensive backs coach Duane Akina, special teams coach Pete Alamar and receivers coach Bobby Kennedy. A fourth, Stanford linebackers coach Peter Hansen, is a former UA special-teams player.
That's got to be some kind of a record.
What's more, two former Tucson high school football standouts have been Stanford coaches — including current running backs coach Ron Gould (Santa Rita) and former line coach Chris Foerster (Sabino).
The others who have had Arizona-Stanford service read like a who's-who of college football coaching: Homer Smith, Tony Yelovich, Ron Turner, Mose Rison, ex-Wildcats linebacker Tom Quinn, Larry Mac Duff, ex-Wildcats safety Jeff Hammerschmidt, Steve Axman and Jay Boulware.
Dear Mr. Football: Is Arizona quarterback Khalil Tate likely to join the 400 Club?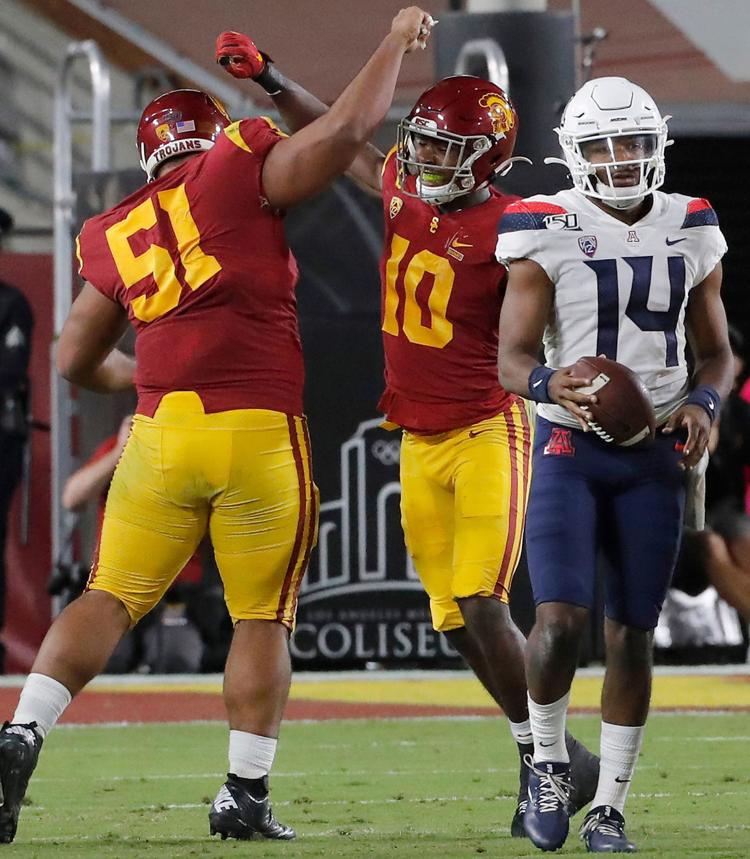 A: The odds of Tate carrying the ball 71 more times in his career — he sits at 329 rushing attempts — is almost unreachable. That would be roughly 14 rushes per game. Over the last two seasons he has averaged eight carries per game.
Even the 300 Club for Pac-10/12 QBs is a small one:
479: Brett Hundley, UCLA, (1,747 yards)
400: Travis Wilson, Utah, (1,226 yards)
382: Sefo Liufau, Colorado (933 yards)
340: Tim Alexander, OSU (1,408 yards)
337: Marcus Mariota, Oregon (2,237 yards)
329: Khalil Tate, Arizona (2,078 yards)
328: Troy Taylor, Cal (110 yards)
Before Colorado joined the Pac-12, Buffaloes QB Darian Hagan rushed 489 times for 2,007 yards, which isn't even a school record. In the late 1960s, CU quarterback Bob Anderson rushed 566 times for 2,380 yards.
Dear Mr. Football: Why hasn't Arizona been able to beat Stanford for 10 years?
A: In this decade, Stanford has occupied 43 spots on the All-Pac-12 first team. Arizona? Six.
It comes down to recruiting. No wonder the Cardinal has gone 5-0 against Arizona, winning by a combined score of 222-110.
That's a big change from 1980-2009, when Stanford had 70 first-team all-conference picks, a shade behind Arizona's 79. Arizona beat Stanford six times in a row in the 1990s.
Here's a hint at how well Stanford has recruited: It even outrecruited Kevin Sumlin during his power days at Texas A&M.
Stanford five-star offensive lineman Walter Little — he is injured and won't play against Arizona — is from Houston. He was ranked the No. 2 offensive lineman in high school football. Sumlin recruited him aggressively.
Stanford's Class of 2020 already includes six four-star recruits from places such as New Jersey, Florida and Washington, and a five-star lineman from Georgia. Arizona's Class of 2020 does not have a four-star or five-star recruit so far.
Dear Mr. Football: Is David Shaw the best coach in Pac-12 football?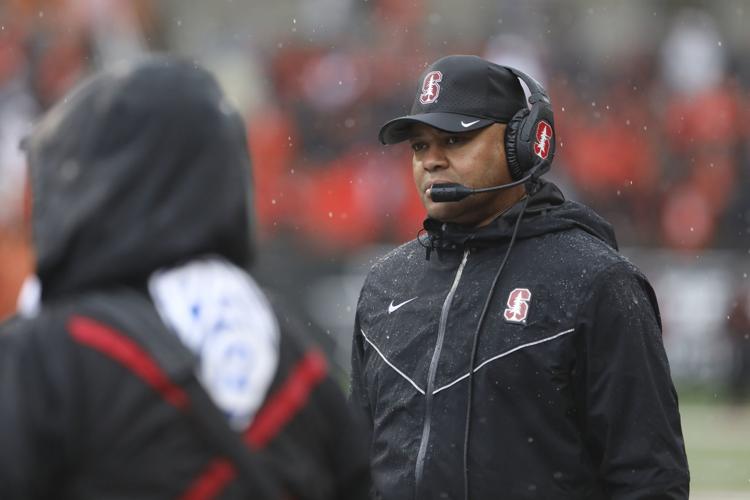 A: In the what-have-you-done-for-me-lately world of college football, Stanford's Shaw probably has dipped a bit, behind Utah's Kyle Whittingham, but Shaw is certainly the Coach of the Decade.
Does Shaw look/sound familiar to you?
He was a receiver for Stanford from 1991-94, when he went 0-4 against Arizona's "Desert Swarm" defenses. Shaw caught eight passes for 51 yards in those games. He was also part of Stanford's 1993-94 basketball team, a last-man-on-the-bench guy who suffered through 89-72 and 77-60 losses to Arizona's Final Four team.
That made Shaw 0-6 against Arizona in his playing days. He is 5-0 against the Wildcats as a head football coach.
Dear Mr. Football: Are Stanford and Arizona really in the same league?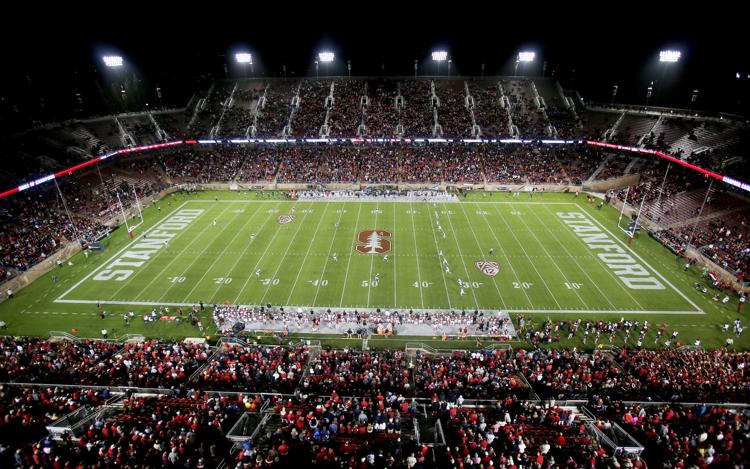 A: Before the two schools were bunched in the Pac-10 in 1978, they had never played one another in football. They had met in basketball just 11 times in the 73 years of UA basketball and had played just six baseball games against one another.
Even now, after being Pac-12 partners for 41 years, the Wildcats and Cardinal have different paths.
Stanford has 14 sports that Arizona does not offer, including fencing, sailing, squash — yes, squash — rowing and field hockey.
The Stanford athletic department almost doubles that of Arizona: its staff directory lists 402 full-time employees to Arizona's 274. It takes a ton of work — Stanford has 27 full-time employees just for facilities/events operations, compared to the UA's 10 — to staff that many varsity sports.
But in football, the schools have been comparable over those 41 years. Stanford has won 16, Arizona 14. On Saturday, that margin is likely to grow.
Contact sports columnist
Greg Hansen at 520-573-4362 or
On Twitter: @ghansen711