On Lute Olson's 83rd birthday, re-visit his best quotes of all time
Here are some of the most memorable quotes from the legendary Arizona Wildcats coach.
The 10 most memorable Olson quotes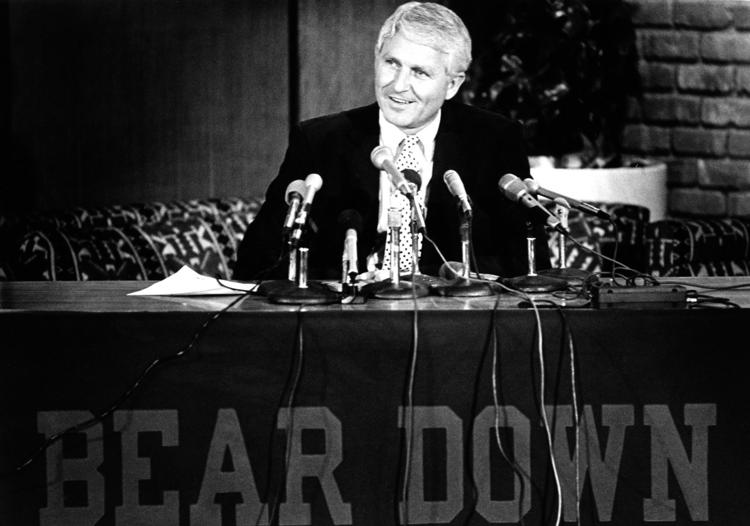 After lunch on a Tuesday afternoon, March 29, 1983, Lute Olson arrived at McKale Center driving a Buick Park Avenue, dark blue. The sticker price from Royal Buick was still in the window: $16,700.
Four days earlier in Kansas City, Olson coached Iowa in the Sweet 16, a 55-54 loss to Villanova.
Arizona had a coaching vacancy. It had gone 4-24 in the 1982-23 season. Athletic director Cedric Dempsey, on the job for seven months, aimed high. Three years earlier, Olson had coached Iowa to the Final Four.
The Lohse Room on the third floor of McKale Center was at capacity as Olson and his wife, Bobbi, fashionably late, walked in for his welcome-to-Tucson press conference.
What was he possibly thinking, leaving a Sweet 16 program for one that had gone 1-17 in the Pac-10?
"As I left the press conference Friday in Kansas City, our athletic director, Bump Elliott, met me as he does after every game. He told me someone from the University of Arizona was here to talk to me about their opening," Olson said.
"We'd just lost. Since I didn't have anything else to do, I agreed. But when we talked Friday night, I didn't really think I would come out here."
Dempsey and UA donors worked fast; Olson was in Tucson by Sunday. He accepted the job late that night. He flew back to Iowa City, then returned to Tucson a day later for his press conference.
He was given a one-year contract worth $64,000; incentives would push it to about $150,000 per year.
"When the time comes to get out of coaching in five or seven or 10 years, you decide where you want to live, and we wanted to be in the West," he said. "I'm not all worried about a one-year contract. That's why I have this twitch in my right eye."
Everybody laughed. This would be a long and memorable ride.
Olson was 48 that day. He would coach at Arizona for the next 24 years, becoming the most identifiable person in Tucson history. He was not a "no comment" type, nor afraid to take on hot shots like the Pac-10 commissioner or opposing coaches.
Here's my ranking of the 10 most memorable Olson quotes of those 24 seasons:
1. March 20, 1997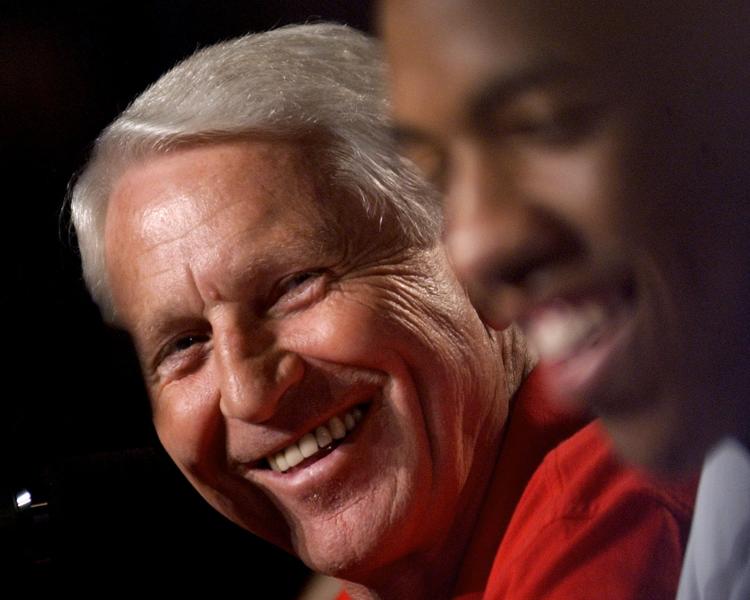 A day before the Wildcats were to play No. 1 Kansas in the Sweet 16, Olson was asked about being in an unusual underdog's role.
"Who's David and who's Goliath?" he asked. Arizona shocked the Jayhawks 85-82 en route to the NCAA championship.
2. April 2, 1985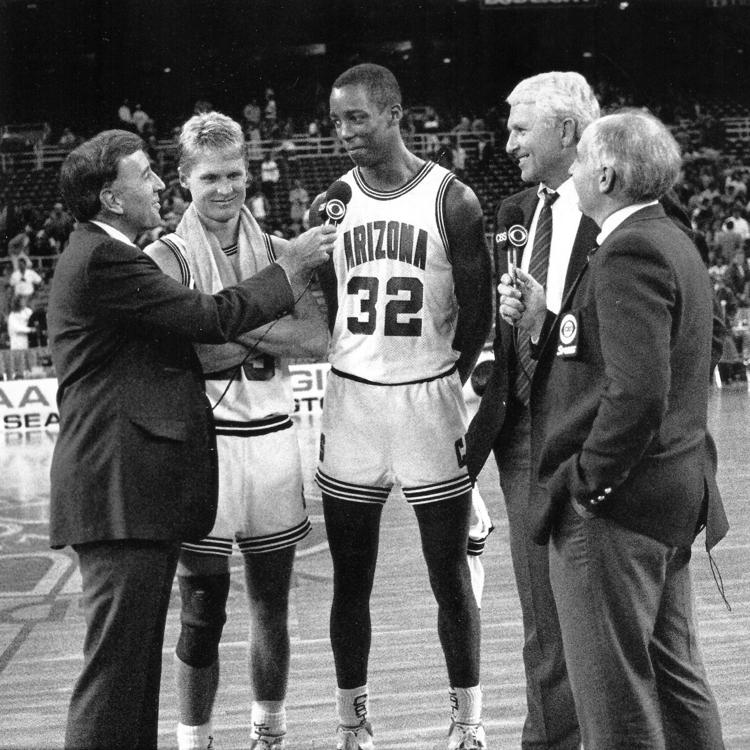 Olson returned from the Final Four where Kentucky had negotiated with him to be UK's new coach. ESPN's Dick Vitale announced during that Olson had accepted Kentucky's offer. He explained why he declined to be UK's coach.
"I have yet to go out to dinner in Tucson and have a full fork of food and be dragged off to meet someone's wife or children," he said. "I can't express how much we appreciate that."
3. October 23, 2008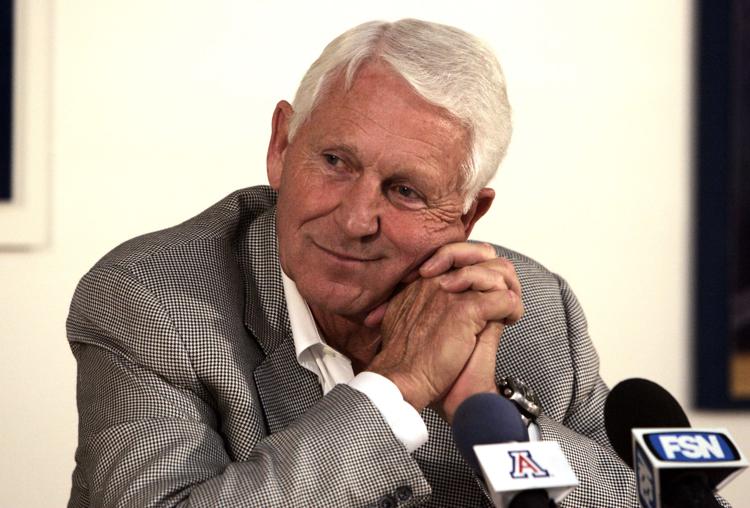 After the first week of 2008-09 practice, Olson announced he was retiring, holding a press conference in the same room at which he was introduced in 1983.
"It is time to pass the program on to a younger staff, to transition the university to the next generation of basketball," he said.
4. January 16, 2001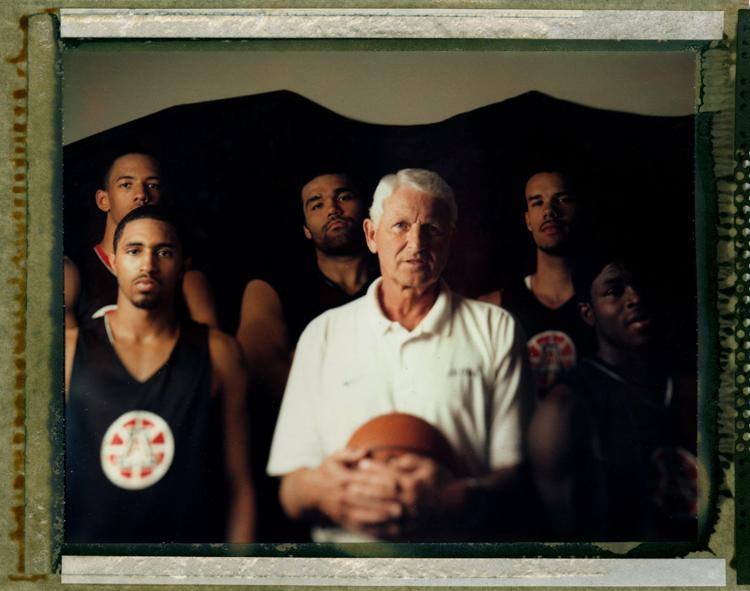 After missing five games to mourn the death of Bobbi (she died of ovarian cancer on New Year's Day), Olson returned to practice.
"It's important at this point in time not to have a lot of time on my hands," he said. "I met with each of our five kids Sunday. Vicki, our oldest, made the statement very emphatic. She said 'mom would want you to do it; there's no question she'd want you back with the team.'"
5. March 3, 1986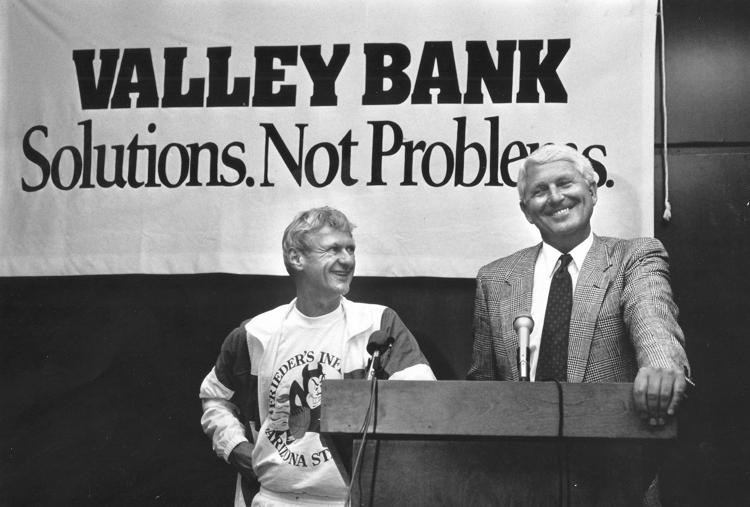 Arizona won its first Pac-10 championship, beating UCLA at Pauley Pavilion. Olson, whose memory always served him well, remembered how lowly his team was regarded five months earlier.
"I don't feel any pressure to win," he said. "What kind of pressure can there be on a team picked to finish in eighth place like we were?"
6. March 21, 1998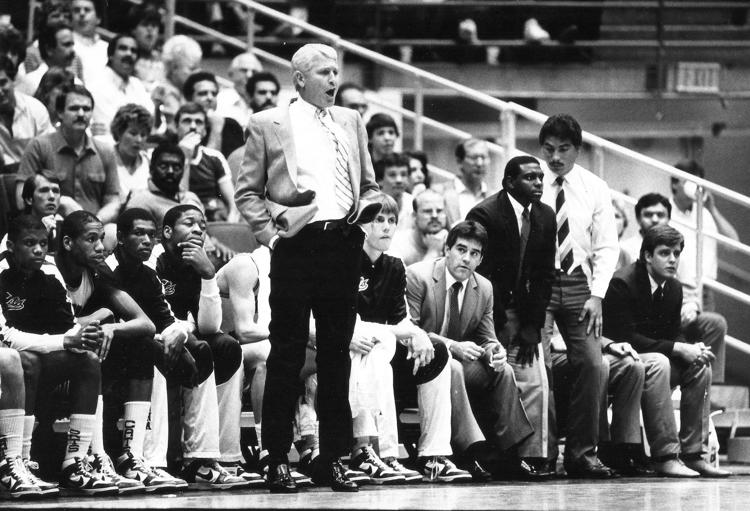 The top-seeded and defending national champions were stunned 76-51 by Utah at the Elite Eight, ending a chance at back-to-back titles.
"Those kids in the locker room have a trophy and they have a ring. They will forever be the standard by which future Arizona teams are measured."
7. March 24, 1989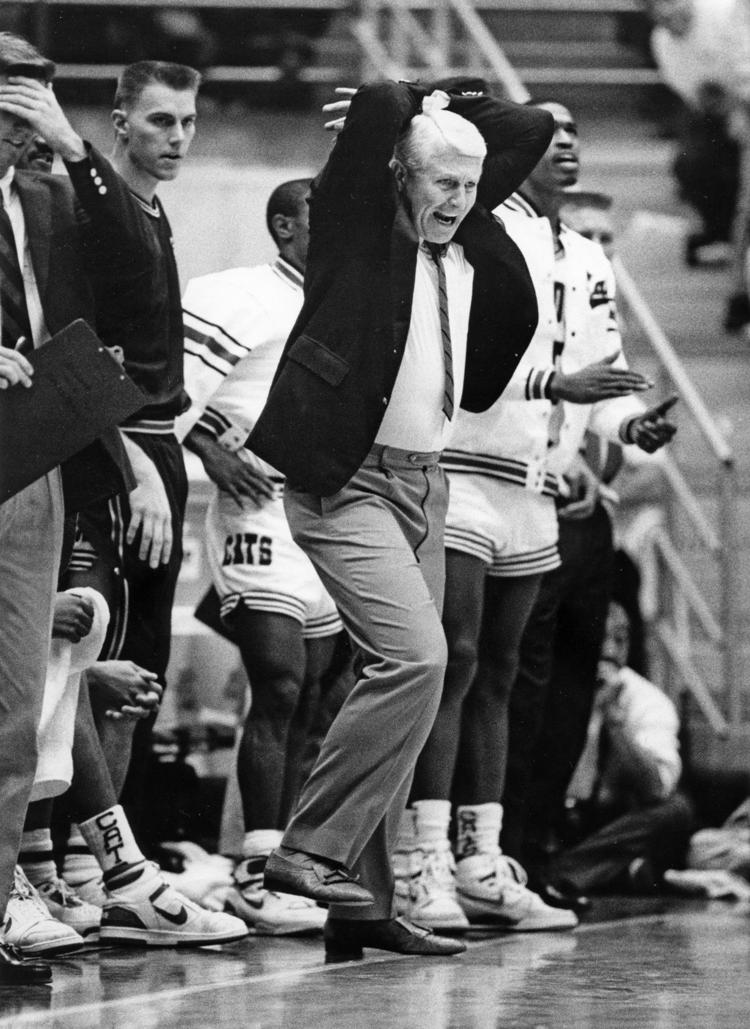 Arizona, seeded No. 1 nationally, lost 68-67 to UNLV on a 3-pointer by Anderson Hunt with two seconds remaining, ending the Sean Elliott era.
"The second it went off his hand, to me, it looked like it was dead-center," he said. "It was going in. There was no doubt about it."
Olson was then asked if it was a bitter loss.
"Let's have a show of hands. Wouldn't you think it would be bitter?," he said. "It ends our season. It's bitter."
8. March 27, 1988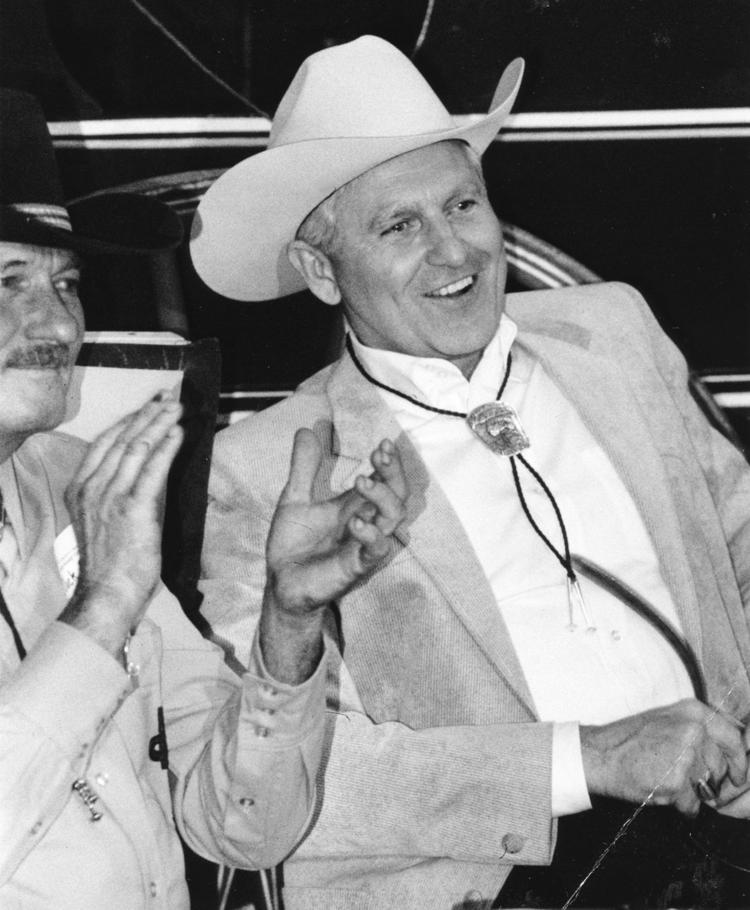 Arizona routed North Carolina 70-52 to qualify for its first Final Four during a decade in which Pac-10 basketball was routinely scoffed at by national analysts.
"How many teams East of the Mississippi are in the Final Four?" he asked reporters. "Hold up your hands. I don't know if we have to hear any more of that."
9. January 11, 1992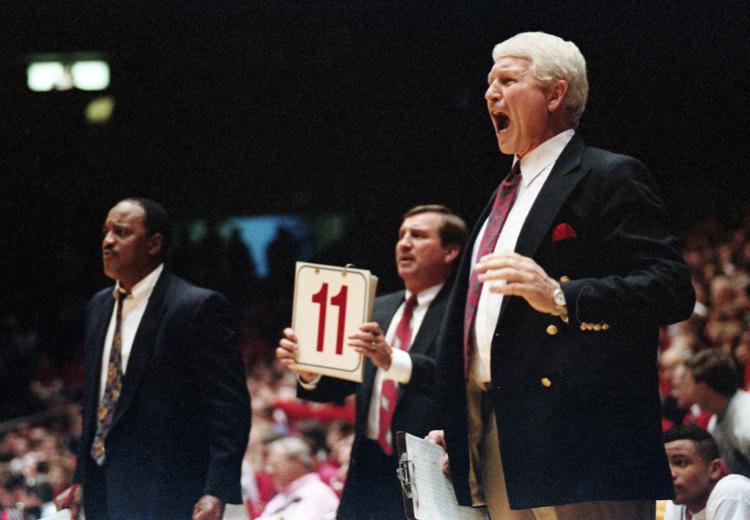 Arizona's 71-game McKale Center winning streak ended on a last-second shot by UCLA's Darrick Martin. A game-changing technical foul was called on Olson with 5:54 remaining, generating a five-point swing in an 89-87 loss.
"I said nothing. If you ask me, I think it was in retaliation for the technical (official Tom Harrington) gave Coach (Jim) Harrick in the first half. I think this is the type of game that the kids on the floor should decide the outcome, not a referee."
10. March 26, 1994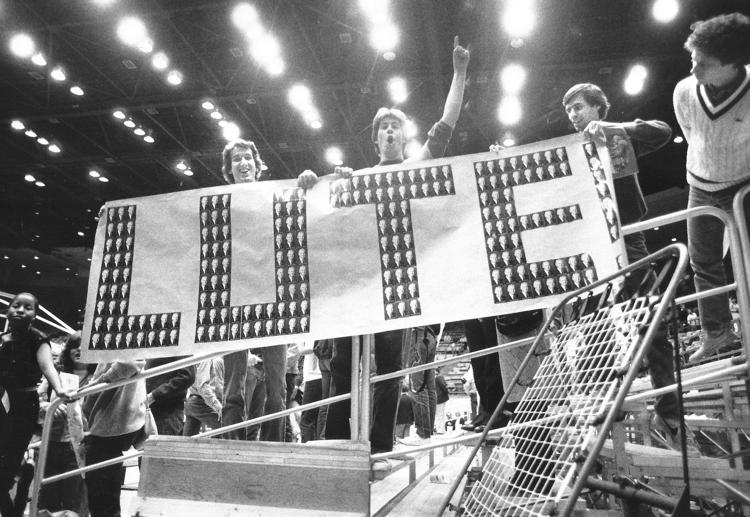 Arizona whips Missouri 92-72 to qualify for its second Final Four. It followed back-to-back seasons in which Arizona was stunned in first round losses to East Tennessee State and Santa Clara.
"I take offense to the cheap shots and the fair-weather fans," he said. "I have a very good memory. I remember the people who were with us. I remember the people who were not. I am bitter. I've been dealing with this for two years."