Kansas' Gary Kempf, the 1983 NCAA swimming coach of the year, kept getting reports that a small-town swimmer from Arizona was one of the blue-chip recruits in the Class of 1988. She had roots in Iowa. She had not yet accepted offers from Arizona or ASU. So Kempf put her on the Jayhawks' "must-get" list.
You can imagine what Crissy Ahmann — the one-woman swimming team from Benson High School — thought when she arrived for a recruiting weekend in Lawrence, Kansas on Feb. 19, 1988.
Kempf arranged for Ahmann to eat breakfast with the Jayhawks basketball team a few hours before KU was to play No. 6 Duke at famed Phog Allen Fieldhouse.
Danny Manning was there; six weeks later, he would lead the Jayhawks to the national championship. KU's coach, Larry Brown, told Crissy she couldn't go wrong becoming a Jayhawk.
"I called my dad from the Fieldhouse and said, 'this is the greatest recruiting trip ever,' " she said.
Instead of becoming one of the great Kansas swimmers ever, Crissy Ahmann Perham became one of the most iconic swimmers in Arizona history. She won two gold medals and a silver medal at the 1992 Barcelona Olympics. She won NCAA championships in 1991 and 1992. She seemed to break an American record year after year.
A few weeks ago at Perham's regular CrossFit class in Southlake, Texas, a weightlifter approached the 49-year-old Olympian and said, "Dude, were you in the Olympics?"
"I just laughed," Perham says now. "I was modest about it, but, truly, I felt like a badass."
Crissy Perham, the daughter of Leo and Candi Ahmann, basketball players from Yankton College in South Dakota, no longer swims. She lifts. She is a CrossFit junkie. But her 17-year-old son, Ryan, recently accompanied her to a swimming clinic at Florida Gulf Coast University and entered a South Florida Pro-Am event.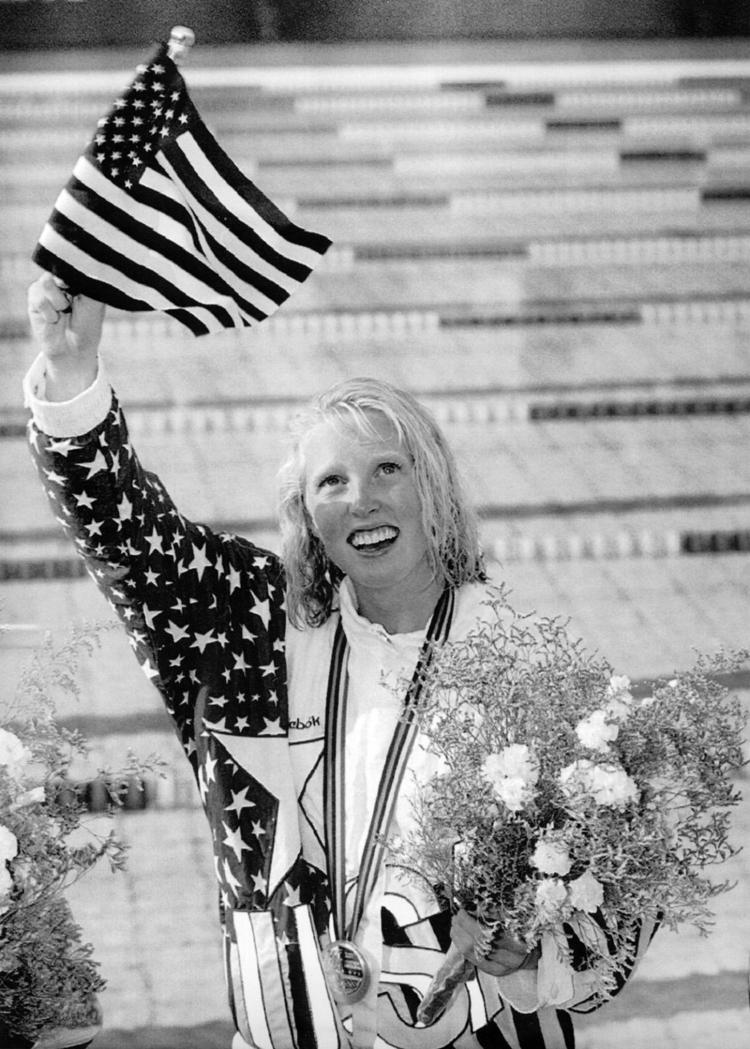 When Ryan Perham stood in the starter's block in the 50-meter freestyle finals, he looked to his left and saw Adam Ritter in swimming goggles. Adam Ritter? In 2007, he won the NCAA championship in the 200 freestyle. He's a 17-time All-American and one of the legends of Arizona's swimming program.
Ritter, now 34 and one of the world's leading masters swimmers, was first. Perham was third. The difference was less than a second.
Crissy Perham jokes that she is waiting for a recruiting call from Arizona coach Augie Busch who, ironically, replaced her as head coach at Salpointe Catholic High School in 2000.
"Ryan has received a lot of attention, but mostly from smaller schools," she says. "SMU is interested. His times will determine how far he goes when he gets back to school in the fall."
Since leaving Tucson 20 years ago, Perham and her husband, retired Air Force engineer Charlie Perham — who now does consulting work for the Air Force — have lived all over the map. The Azores. Los Angeles. Virginia. Las Vegas. And now Texas.
But she remains humble and linked to her alma mater. When Arizona played at the Women's College World Series last month, Perham drove to Oklahoma City to cheer for the Wildcats.
Hers has been a journey that would turn the head of a movie producer.
Leo Ahmann moved to Benson in 1987 to become a teacher and the high school's basketball coach. By then, Perham had been swimming for 10 years, a butterflyer with a national reputation who was recruited by, among others, Clemson, Iowa and both Arizona schools.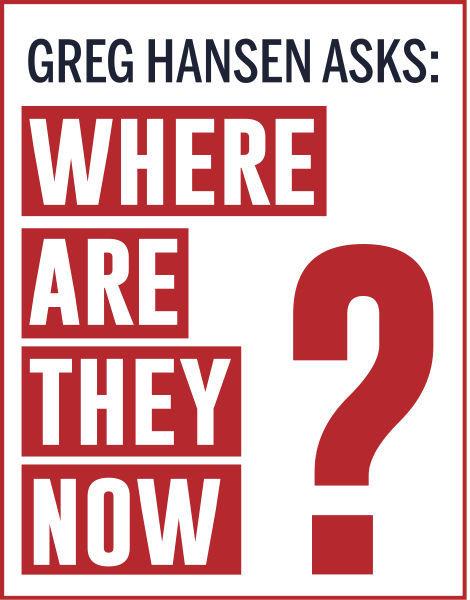 But there was no swim team at Benson and no place to train. So she joined the Ford Aquatics program and drove to Tucson, 47 miles each way, day after day after day. She drove a 1982 Toyota Tercel.
Thinking back on it now, Perham wonders how she was never involved in an accident on that dangerous stretch of Interstate 10. She wonders how she held up, physically and mentally.
"Those 6 a.m., drives to Tucson on Saturday mornings, after a Friday night football game, were challenging," she says. "I look back now and ask 'how'd I do that?' But that's what I wanted. It all paid off."
Perham was voted co-captain of America's 1992 Olympic swimming team and was single-minded in breaking the world records of Mary T. Meagher, an Olympic legend nicknamed "Madame Butterfly."
After posing for photographs in Barcelona with Olympic celebrities such as Bob Beamon and Mary Lou Retton, Perham ran into China's Hong Quian, who wasn't expected to be a contender for the 100 butterfly gold medal.
On the morning of the race, hundreds of people squeezed into a small room at Benson High School to watch Perham swim for Olympic gold. A Tucson radio station arranged to have the race simulcast on radio and TV.
It appeared Quian and Perham tied, but officially Quian won by 12/100ths of a second.
"I'm not bitter about it," Perham says now. "But I know I was clean. I've never been sure of some of the others in the race. But I'm at peace with it."
Perham went on to be part of two gold medal relays for Team USA. She did not initially plan to compete in the 1996 Atlanta Olympics after having a baby, Alex, who went on to graduate from the Air Force Academy. But Perham went back to the pool anyway and made a remarkable effort to make the 1996 team.
In some ways, it might have been her finest moment. In a pool in Indianapolis in which she held the 100 butterfly record, Perham finished just 48/100ths of a second from making the Olympic team.
"It all kind of worked out OK," she says, chuckling. "That's swimming. I didn't leave anything on the table."