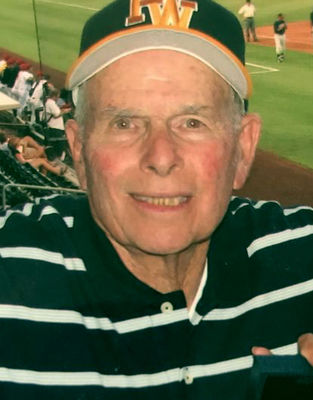 In 1999, Flowing Wells High School named its baseball field after John Gleeson. It was a remarkable achievement; 30 years earlier, Salpointe Catholic High School had named its baseball field after Gleeson.
I met Gleeson for lunch to talk to him about coaching both schools — he led Flowing Wells to the 1983 Class 4A state baseball championship — and about the odds that someone from Amphitheater High School's Class of 1949, a man who never played high school baseball, would make such an impact in the game.
Ever modest, Gleeson said it wasn't because he was an expert coach, but because he had learned masonry and hard work as a young man.
"I built both of those fields," he said. "I built the dugouts, erected the fences, remade the infields, put up the scoreboards, did all the maintenance on the fields."
When Gleeson died last week at 88, the long-time president of the Pima County Sports Hall of Fame — a man elected to the Arizona Coaches Association Hall of Fame in 2005 — left a legacy far beyond coaching baseball.
"He was such a role model for young and old alike," said Mike Urbanski, Salpointe Catholic's state championship girls cross country coach and a longtime counselor at the school. "I know he is the reason I am an educator and coach. I've always tried to model the way I treat young people the way he treated us."
A few years ago, Gleeson told me about his upbringing: He was adopted by a single Tucson mother from his Chicago family, was raised by an uncle and served in the Navy from 1950-55.
He had overcome so much adversity, but said he never considered it a tough life. "I figure everything the last 50 or 60 years has been a bonus," he said.
After completing his Naval service in 1955, Gleeson was scheduled to fly from Honolulu's Hickam Air Force Base to Travis Air Force Base in the San Francisco area and be discharged, return to Tucson and enroll at the UA.
When Gleeson arrived at the Honolulu airport for his flight, he was among a group of about 70 soldiers, sailors and airmen eager to return to civilian life.
"As we were ready to board," he said, "we were told the plane was too small and they needed a few volunteers to get off and take a flight later that week." Gleeson volunteered to take another flight.
That night, the military plane headed to San Francisco crashed. All 66 passengers were killed.
Gleeson earned his degree at the UA, got married, had three children, taught school and coached for almost 40 years.
He more than made the most of his "bonus."
---
Dick McConnell's coaching tree expands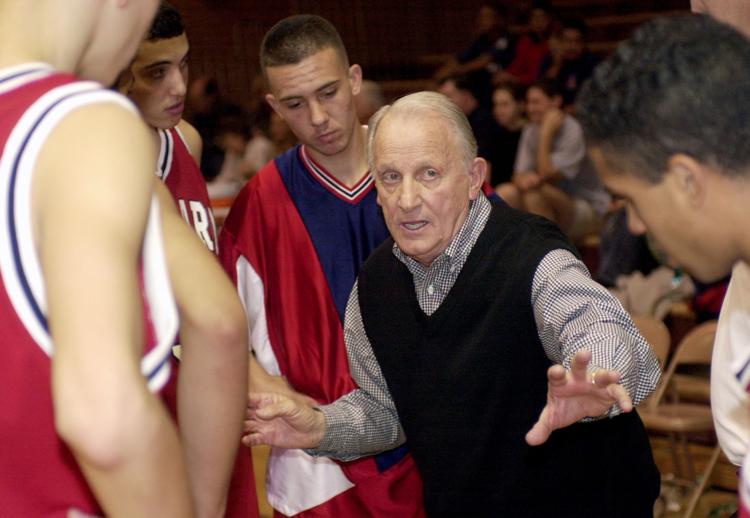 Six months after iconic Sahuaro High School basketball coach Dick McConnell died, his coaching legacy grows.
Mickey McConnell, Dick's grandson, has been hired as a full-time assistant coach at 20th-ranked St. Mary's. He made his coaching debut last weekend in Phoenix in a so-called "secret scrimmage" game against Arizona.
Mickey is the son of Dick's son, Rick McConnell, who has won 624 games as Mesa Dobson High School's basketball coach. Rick McConnell was a former state championship baseball player at Sahuaro and a part of Jerry Kindall's baseball program at Arizona.
Mickey was an all-West Coast Conference guard at St. Mary's from 2007-11, and the WCC Player of the Year as a senior. He played in Germany, Spain and France before joining coach Randy Bennett's highly-regarded program.
How did the secret scrimmage go? St. Mary's senior guard Jordan Ford scored 26 points against defenders in Arizona's young backcourt. That's not totally unexpected. A year ago, Ford averaged 21 points a game and is probably as good as any guard in the Pac-12 this year.
Here's a preseason prediction: St. Mary's will sweep a mid-December road trip to Arizona State and Cal.
---
Lancers showing sportsmanship as they march toward an undefeated regular season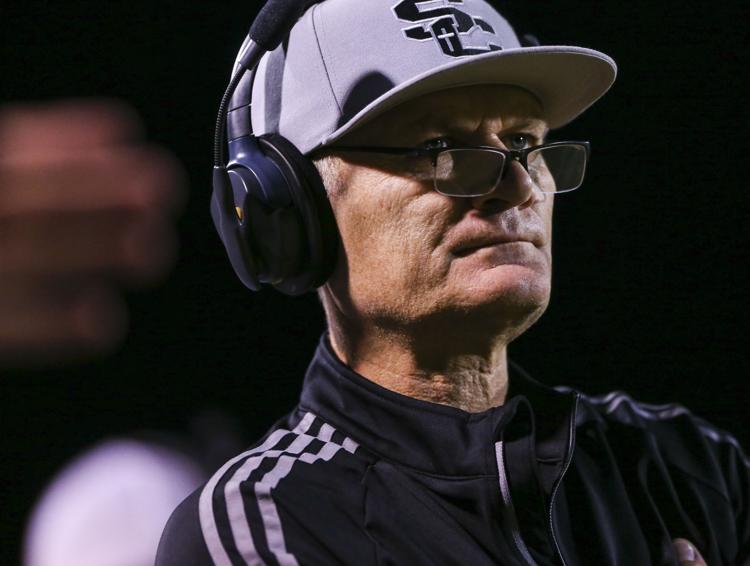 As 8-0 Salpointe Catholic is moving toward the finish of an undefeated football regular season this week, coach Dennis Bene has done a classy job of playing within the spirit of high school football. The Lancers have been far superior to all eight of their opponents, winning by a total score of 427-62. Yet Bene has not run up the score on any team. In the fourth quarter, Salpointe has pulled its starters and exhibited total sportsmanship, outscoring those eight teams just 21-20. It has not scored more than seven points in any fourth quarter. On Friday it led Catalina Foothills 49-0 in the third quarter; that was the final score. It wasn't long ago that Sunnyside's powerhouse football teams needlessly scored as many as 92 points in a game against Pueblo. Salpointe is ranked No. 2 in the state's Open Division group; the eight-team championship playoff bracket is scheduled to be revealed Saturday.
---
Catalina Foothills, Salpointe Catholic well-represented in state golf championships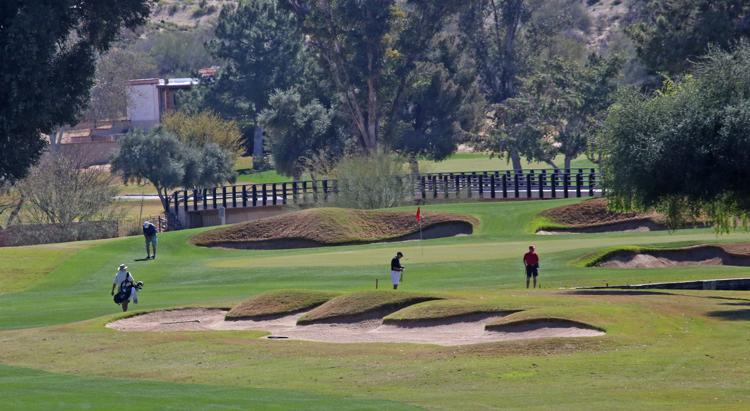 The Division II state golf championships will be held Monday and Tuesday at Tucson National. The girls individual championship race should include Catalina Foothills senior Maya Benita, who has committed to play at Arizona and finished No. 2 at the Michael Thompson Invitational last month at Oro Valley Country Club. She is likely to be challenged by defending champion McKenzie McRee of Salpointe, last year's state champ. In the boys championships, Salpointe's Max Krueger is expected to be near the lead. It's hard to believe that Salpointe has never produced the individual state champion in boys golf when the Lancers have four team state titles.
---
Ex-Wildcats find new coaching jobs in MLB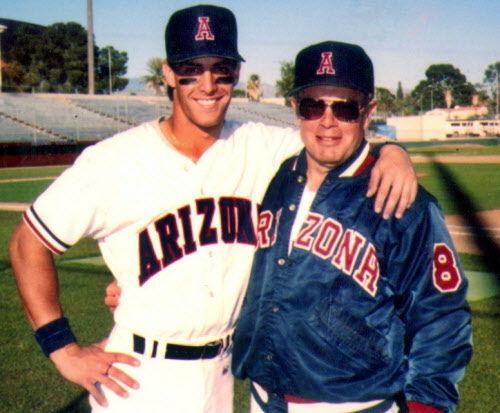 Alan Zinter, a first-team All-American catcher for Arizona's 1989 Pac-10 championship baseball team, was hired as the hitting coach of the Cincinnati Reds last week. The former Tucson Sidewinder and Arizona Diamondback has been the hitting coach for the San Diego Padres and, among other MLB accomplishments, spent the last two seasons as the assistant director of player development for the San Francisco Giants. Another former Arizona baseball standout climbing the ranks in MLB is ex-Wildcat shortstop Keoni DeRenne, who was hired last week to be the Royals' assistant hitting coordinator. DeRenne spent the 2019 season as the Cubs' Triple-A hitting coach.
---
In video, Sean Miller, UA coaches say they're 'following the rules and winning the right way'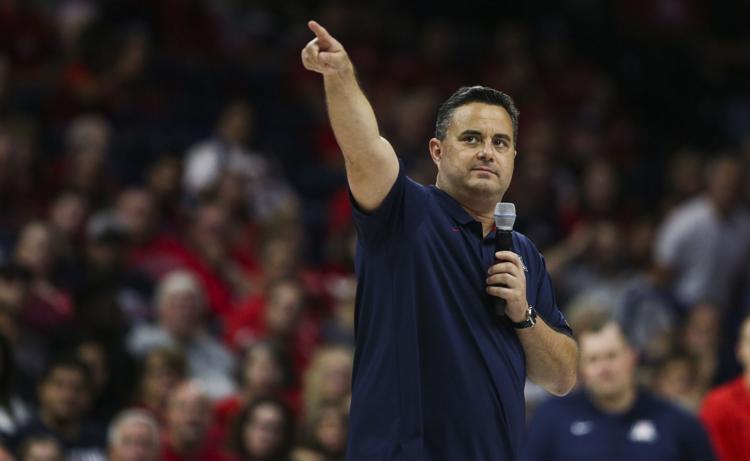 Arizona athletic director Dave Heeke continues to exhibit his support for basketball coach Sean Miller. The UA last week released a video on Twitter declaring the school's intent to follow NCAA rules. The video, which had been watched by 15,600 people through Saturday, begins with Miller saying "Here at Arizona, we are committed to following the rules and winning the right way." The video continued with similar vows from coaches Dave Rubio, John Court, Mike Candrea, Kevin Sumlin, Jay Johnson and Adia Barnes. Two days later, former UA assistant basketball coach Book Richardson posted a Twitter message saying he was "so happy to be home" from a three-month prison stay. "I want to thank everyone for all the love and support," he wrote. Among the 1,100 who liked Richardson's message was Arizona's 1997 national championship center A.J. Bramlett, who wrote "good to have you home, brotha."
---
Ex-Wildcats in the NBA has a different feel to it
Arizona began the NBA season with 11 players on active rosters. It was a how-times-have-changed moment: Those 11 players spent a cumulative 19 seasons in Arizona uniforms. By comparison, the 11 Wildcats who reached the NBA between 1988-98 — Steve Kerr, Sean Elliott, Jud Buechler, Damon Stoudamire, Bison Dele, Chris Mills, Sean Rooks, Ed Stokes, Anthony Cook, Tom Tolbert and Reggie Geary — played a total of 39 seasons for the Wildcats.
---
Barcello gets good news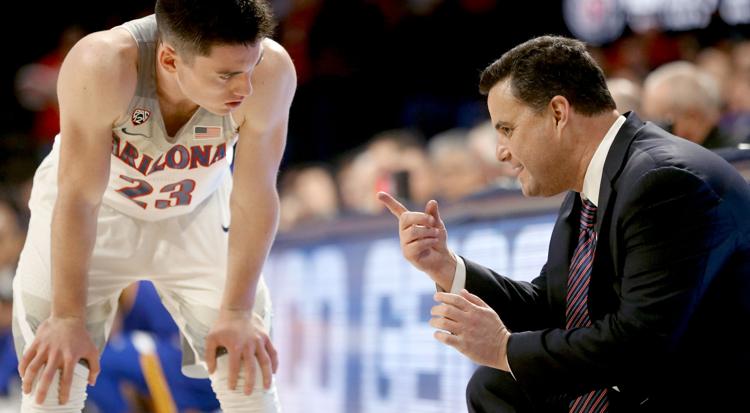 The NCAA displayed some unexpected common sense and empathy last week when it cleared junior transfer Alex Barcello to play immediately at BYU this season. Barcello left Arizona over the summer, all but nudged off the roster by those recruited to play his guard position. It is a rare sign that the NCAA is now putting the player's welfare first — and not some outdated rules established in the 1950s. Barcello played in just 489 of a possible 2,680 minutes in two seasons at Arizona, most of those in garbage time. He didn't need to be punished for choosing to play elsewhere. Overall, it was a good week for perspective in college hoops: New Mexico coach Paul Weir candidly told Mountain West Conference reporters that he supports paying college athletes. "I think it's really hard to look past a sport with predominantly low-income African-American men competing — football and men's basketball — and they are predominantly presided over by rich white men who make a lot of money," Weir said. "To sit here and say, 'Let's keep the structure in place,' it's pretty self-serving. It's a little convenient for us to be continuing to say that when we're not the affected population."
---
Pima men to open title defense Monday night at Kino North Stadium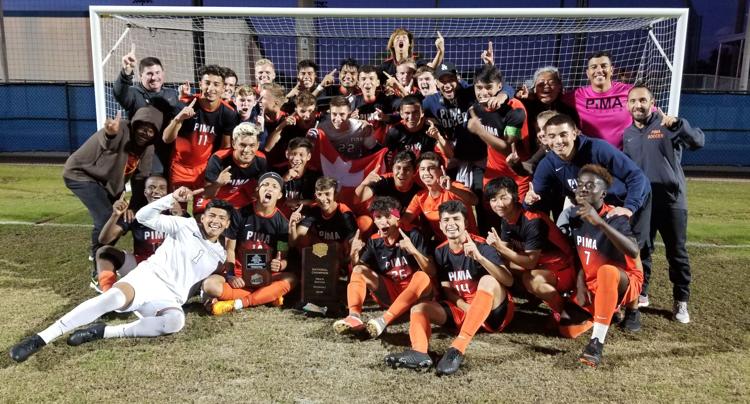 Pima College's men's soccer team, the defending NJCAA champions, begins postseason play Monday night at Kino North Stadium. The Aztecs, 12-3-1, are tied for first place in the ACCAC, 8-2, overall, but lost tiebreaker processes and enter the playoffs as the No. 3 seed. That means if Dave Cosgrove's team beats Mesa College on Monday, it must likely play at longtime national power Yavapai College on Wednesday. Lose one and your season is over. The Aztecs' only two conference losses were 2-1 to Yavapai and 1-0 to Phoenix College. Cosgrove has guided the Aztecs to a 96-17-8 record the last five seasons. PCC's "worst" record over that period is 19-5-3. A year ago the Aztecs went 26-2 to win it all.
---
Tucson stand-out soaring in Big Sky Conference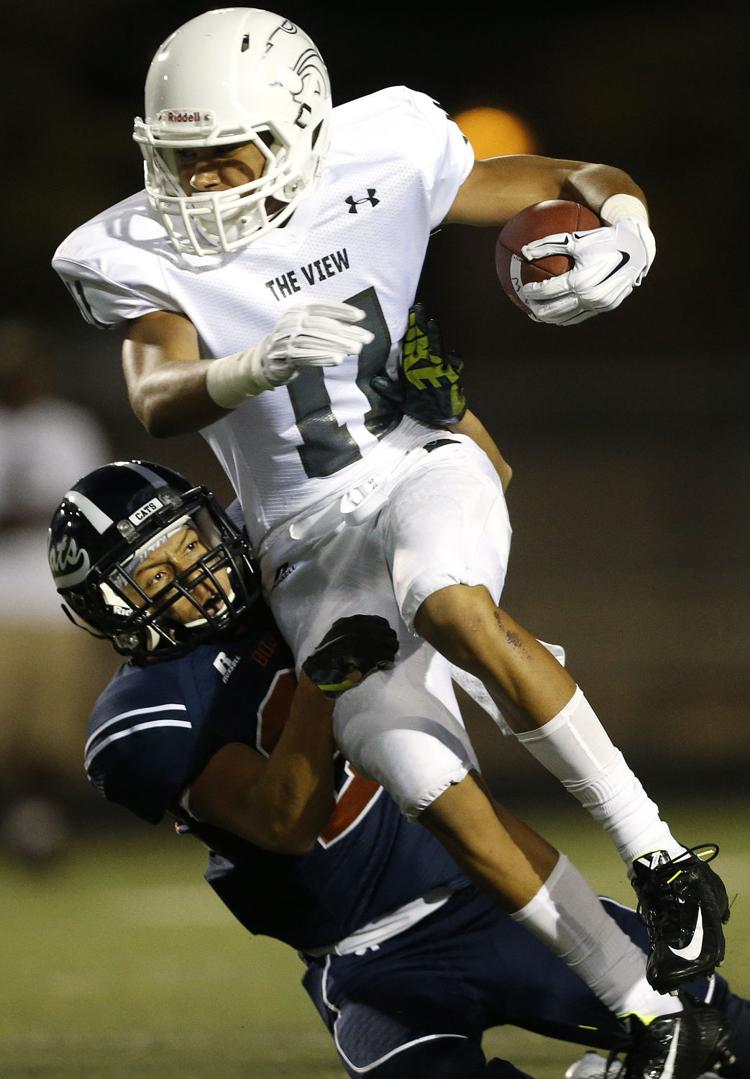 Mountain View High School and Pima College football grad Jeff Cotton continues to lead the Big Sky Conference in two receiving categories. After catching 10 passes for a career-best 192 yards last week in a victory over rival Idaho State, Cotton took the Big Sky lead with 106.9 receiving yards per game, and also with 8.4 catches per game. Cotton has four games remaining. Cotton's Big Sky rival, Weber State, has climbed to No. 4 in the FCS polls after reaching last year's national quarterfinals. One of Weber State's leading players is safety Preston Smith, grandson of the late Larry Smith, Arizona's head football coach from 1980-86, and Cheryl Smith, Larry's widow, who lives in Tucson. Preston, who had 44 tackles through Weber State's first seven games, played at Mesquite High School in Gilbert for his father, Corby, who was a ball-boy on the UA football sidelines during the 1980s.
---
Cats have virtually zero margin for error, even in a down Pac-12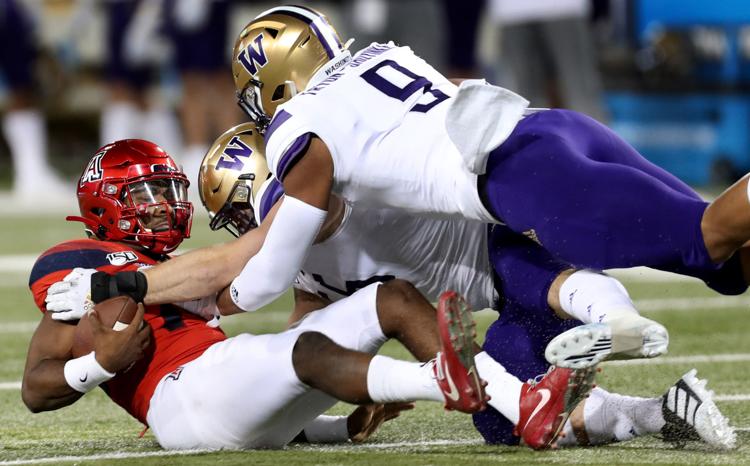 Arizona doesn't have to be perfect to win a Pac-12 football game —not with struggling UCLA, Oregon State and Colorado in the league— but its margin for error is ridiculously small.
The Wildcats lost 41-31 at Stanford on Saturday because of two second-half plays in a 3 ½ hour game that had 160 snaps.
The first: a 25-yard loss by freshman quarterback Grant Gunnell after Arizona had reached Stanford's 21-yard line.
The second: an intercepted pass thrown by Khalil Tate into coverage against the Pac-12's most feared cornerback, Paulson Adebo.
Because of those misplays, Arizona scored seven points in the second half. It was too much to overcome.
Arizona's three-game losing streak has come against three teams in transition-type seasons — Washington, USC and now Stanford. All were vulnerable but nevertheless too much for the Wildcats. The UA was outscored 133-72.
As has happened far too many times this century, the only positive escape from Arizona's 3-game losing streak is for the Wildcats to beat Arizona State in the Territorial Cup.
Whatever happens between now and Nov. 30, good and bad, won't change anything.
Contact sports columnist Greg Hansen at 520-573-4362 or ghansen@tucson.com. On Twitter: @ghansen711