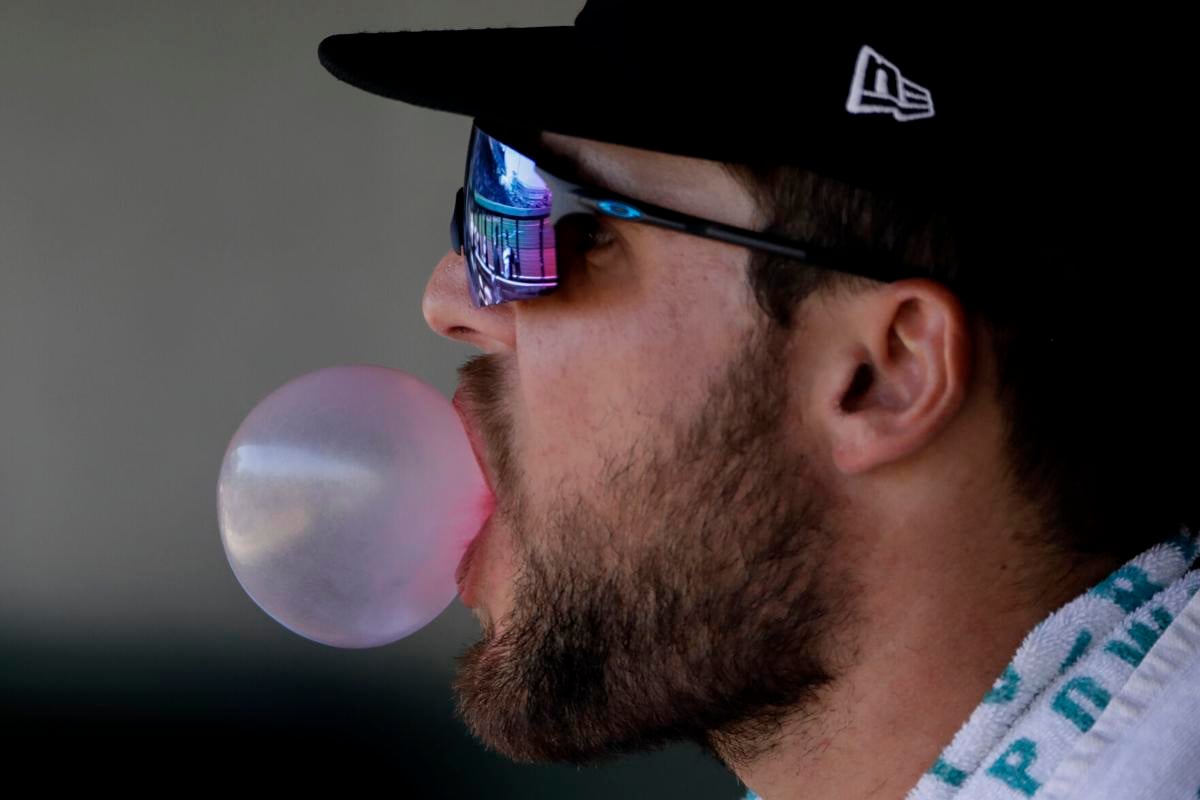 The Star's longtime columnist highlights the latest weekly news in Southern Arizona sports, including Tucson native Luis Gonzalez's big-league debut, the Schooler brothers leaving UA, and Nico Mannion's draft stock. 
---
On March 7, 2014, a small crowd of friends and family sat in the bleachers at Sahuaro High School to watch an early season baseball game between the Cougars and Catalina Foothills.
Little did they know that the cleanup hitters for each team would now be in the major leagues.
Foothills starting pitcher Luis Gonzalez pitched 5⅔ innings but lost 2-1 to the Cougars, whose starting center fielder, Alex Verdugo, went 1 for 3 with a double.
Gonzalez made his MLB debut for the Chicago White Sox last week. An outfielder, Gonzalez was hit by a pitch in his first at-bat. Verdugo has become the Boston's starting right fielder. Through Friday, Verdugo was hitting .292 with five home runs.
Gonzalez became the 44th player from a Tucson high school to reach the big leagues and let's just say the numbers round off well. The first Tucson prep ballplayer to get to the big leagues was Tucson High lefty Joubert "Lum" Davenport, who also debuted for the White Sox 99 seasons ago in 1921.
The paths Verdugo and Gonzalez took to the big leagues were entirely different.
Verdugo was the 66th overall draft pick in 2014; he eschewed a scholarship to ASU to sign with the Dodgers for $914,000. Gonzalez played three years at New Mexico before he was chosen 87th overall by the White Sox in 2017. He received a bonus of $517,000.
Verdugo, who hit .486 in his Sahuaro career, with a 26-9 pitching record, played in 513 minor league games before debuting for the Dodgers two years ago. Gonzalez, who hit exactly .400 for Foothills with a 9-4 pitching record, played in 310 minor-league games before the White Sox recalled him from their Schaumburg, Illinois "alternate site" last week, one of 30 practice squad players on Chicago's roster.
As it turns out Tucson's prep baseball Class of 2014 is one of the best in more than a century of play.
Five other players remain active in pro baseball, hopeful to resume their careers when minor-league baseball returns. Salpointe Catholic pitcher Jio Orozco, a 14th-round pick of Seattle, has reached Double-A; Desert Christian first baseman Zach Malis, a 24th-round pick of Detroit, is in Single-A; Desert Christian pitcher Andrew Edwards, a 31st-pick of the Mets, is also in Single-A; CDO first baseman Nick Ames, a 15th-round pick of the Tigers, is in Single-A; and CDO outfielder Erick Migueles, who hit 16 home runs for the Utah Utes, was playing for Quintana Roo in the Mexico pro league.
Ironically, the Star's 2014 Player of the Year was neither Verdugo nor Gonzalez but Palo Verde pitcher Tyler Falwell, who went 9-0 with a 1.24 ERA in leading the Titans to the state championship. Falwell played two standout seasons at Cochise College and was drafted in the 19th round by Kansas City. After three years in Single-A, Falwell pitched for Culiacan in the Mexican Winter League this year.
It's not possible that Verdugo and Gonzalez will meet on the field in the 2020 regular season; the Red Sox and White Sox are not scheduled to meet one another.
---
Schooler brothers want to play right away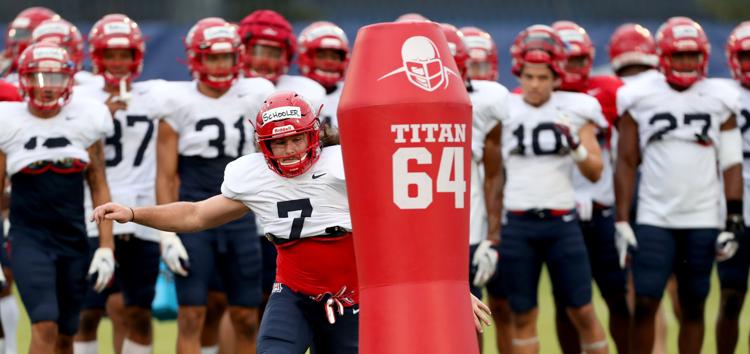 UA linebacker Colin Schooler and his older brother, Brenden, a transfer receiver from Oregon, announced they will leave Arizona, hopeful to find a roster spot in a league or with a team that hopes to play 2020 fall football.
That became predictable a few weeks ago when their father, Tom, tweeted that he wanted his sons to "train for the NFL" in the spring rather than be part of a school, such as Arizona, whose current plan is to play football in the late winter and early spring.
One problem is that neither Schooler projects as an NFL player right now. Colin was a useful linebacker for three UA seasons, but lacked the size and speed to be a difference-maker. Put it this way: he's not on my list of the 10 leading linebackers at Arizona since 2000, a 20-year period when the Wildcats have the worst win-loss record in Pac-12 games.
Here's my list: 1. Lance Briggs; 2. Scooby Wright; 3. Spencer Larsen; 4. Antonio Pierce; 5. Marquis Flowers; 6. Ronnie Palmer; 7. Jake Fischer; 8. Dane Krogstad; 9. Joe Siofele; 10. Ray Wells.
The Schooler brothers may have difficulty getting a package deal — and considerable playing time — at a Big 12, SEC or ACC school. But BYU may be a good option. The Cougars, who are not in a league, still plan to play a six-game schedule that includes Army, Navy, Houston, Troy, Western Kentucky and North Alabama.
That's college football as we know it, 2020.
---
Badgers great Dodson dies of COVID-19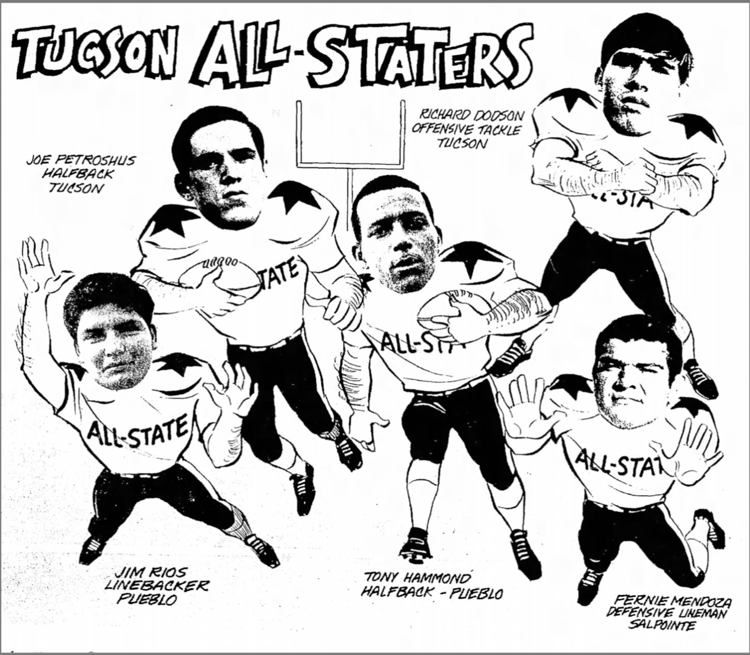 Richard Dodson, an all-state linebacker on Tucson High's 10-1 team of 1968, the first THS team coached by the iconic Ollie Mayfield, died last week in Bullhead City. Dodson, 69, had COVID-19.
The '68 all-city team was one of the most notable in Tucson history; it included future NFL and Super Bowl referee Ed Hochuli of Canyon del Oro High School; Marana High School standout Cleveland Colter; and Joe Petroshus, a running back sought by schools such as UCLA and USC whose Arizona career was scuttled by a serious knee injury.
Dodson, 6 feet 3 inches and 225 pounds, was today's equivalent of a 5-star recruit. He started opposite nine-year NFL linebacker Mark Arneson for Arizona in 1971 and 1972 and was also the UA's kickoff man. But Dodson's career, like that of Petroshus, was limited by a serious knee injury, the type of ACL surgery that 50 years ago was often career-ending.
Dodson went to training camp with the Broncos, but was released in the final roster cut. Among other things, he worked for the Arizona Department of Corrections in the Phoenix area.
---
Hardy's workouts not for the timid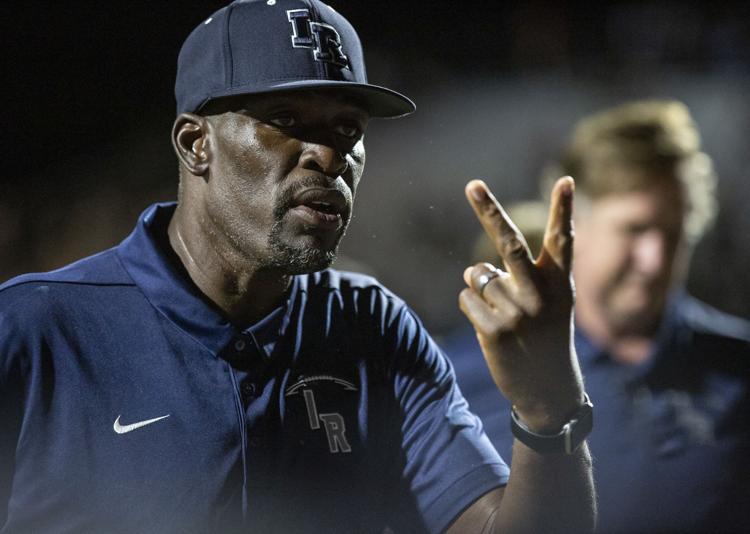 Hopeful he can begin his second season as Ironwood Ridge High School's head football coach, James Hardy Jr. is looking to add to the Nighthawks' 17 consecutive seasons in the playoffs.
With typical August training camp eliminated, Hardy has communicated daily via social media with the 60 or so IRHS players, detailing that day's workout assignments. Here is a typical workout the Nighthawks are expected to complete, as Hardy tweeted last week:
145 pushups
55 incline pushups
55 decline pushups
35 planks to pushups
95 jumping jacks
95 dips w/chair
125 calf raises
50 crunches
50 sprints
Four 35-second planks
100 burpees
Four 35-second "Supermans"
Superman is right. I still dread the sound of the voice of my high school football coach, Hal Lewis, when he began every training camp practice by shouting "Two laps, on the track!" and then, after a two-hour workout, shouting "Two laps, on the track!" again. Times have changed.
---
Cats' offensive system may have sent Mannion's NBA draft stock tumbling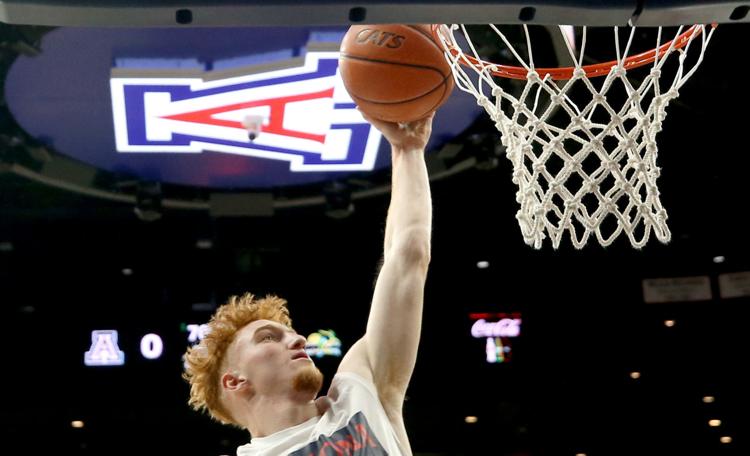 I examined five or 10 NBA mock drafts after the 2020 draft lottery was made final last week. Former UA point guard Nico Mannion was not included in many of those first-round estimates, although in some he was projected as the No. 26 to 30 overall selection. That's quite a drop from the lists that routinely had Mannion in the top 10 before he played at Arizona. What happened? I think it's as simple as what 1995 Arizona All-American point guard Damon Stoudamire tweeted last week.
Said Stoudamire: "As a player I felt coaches worried about what a guy couldn't do way too much. It's your job to focus on his strengths and put him in position to have success!"
At Arizona, Stoudamire had unprecedented freedom in Lute Olson's offense, a mindset that allowed Stoudamire to (1) not worry about being benched if he missed a shot and (2) be a creator instead of a system-player with little freedom to color outside the lines. Mannion was locked into Sean Miller's point-to-point offense and, in my opinion, lost his spontaneity. Now the head coach at Pacific, Stoudamire was the 2020 West Coast Conference Coach of the Year.
---
Annual run through Saguaro National Park cancels due to COVID-19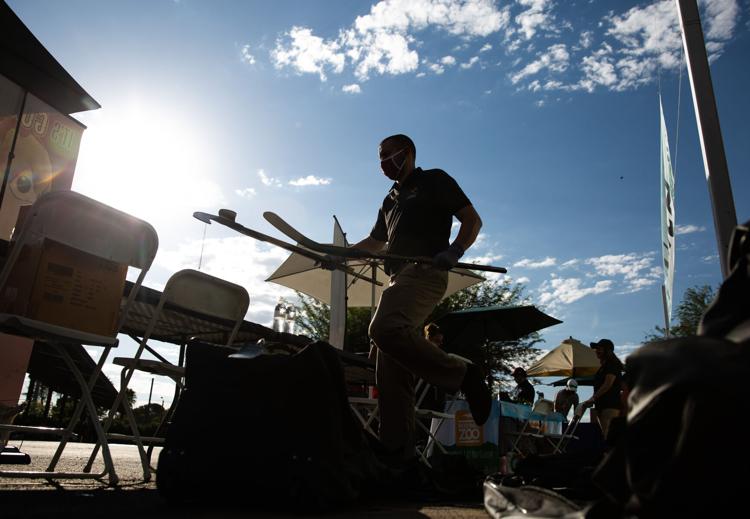 Sad to hear that the Southern Arizona Roadrunners canceled the 2020 Saguaro National Park 8-mile run on Labor Day. This would've been the 50th such event. I ran in the Labor Day event four or five times in the 1990s, an exhausting, uphill climb through towering saguaros near the Rincon Mountains, and it was never disappointing. The beauty of the National Park often kept me going when I wanted to quit. Understandably, the National Park Service would not issue a permit for the run, which often has close to 1,000 runners, even though the SARR proposed a Labor Day event with no spectators, no water stations and safety measures to limit the size of packs.
---
UA women's golf team expected to be loaded when season starts in '21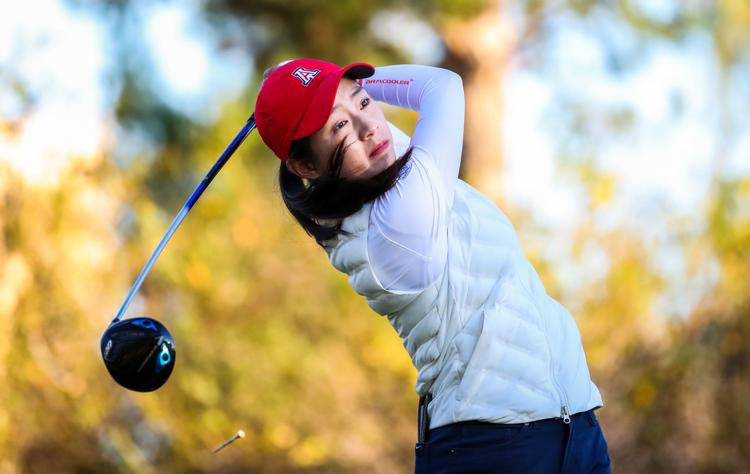 The highly-ranked UA women's golf team had the fall portion of its schedule canceled — typically four invitational tournaments, including the Annika Sorenstam Invitational in Minnesota, the Pac-12 Preview in Hawaii, and another tournament at the famed East Lake Country Club in Atlanta. But coach Laura Ianello, who coached Arizona to the 2018 NCAA championship, expects to be at full strength if the schedule resumes in late January.
Her three leading players — Vivian Hou, Yu-Sang Hou and Ya Chun Chang — remain in Taiwan and will do online classwork through the fall semester. Ianello last week said the Hou sisters and Chang — possibly the top threesome in NCAA women's golf — plan to return to Tucson in January. Until then, Ianello will work out with returning starters Hollie Muse, Gile Bite Starkute and Therese Warner in Tucson, as well as touted freshman Maya Benita, the 2019 state champion from Catalina Foothills High School. 
---
Former NCAA champion defends UA track and field coach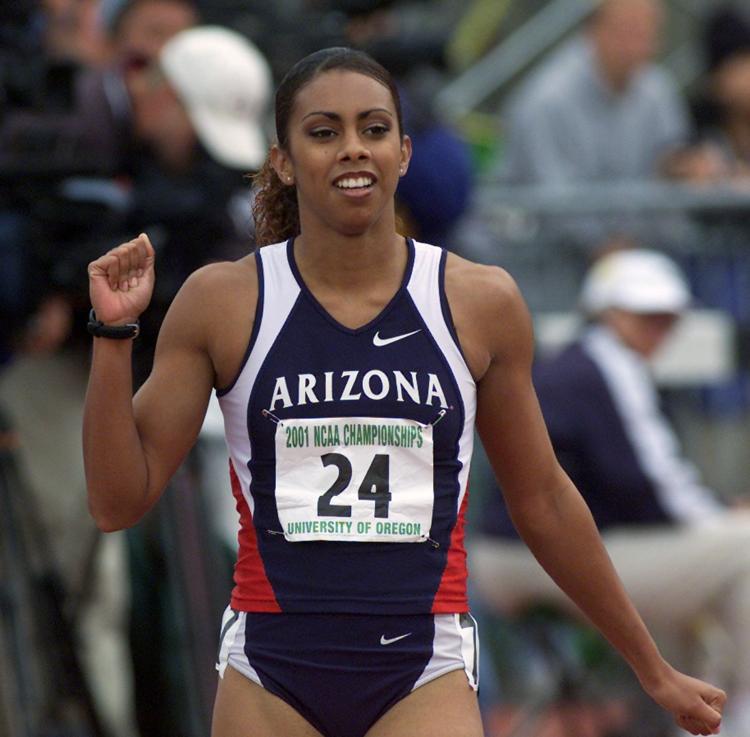 Brianna Glenn is the greatest female sprinter in UA history; she won the 2001 NCAA championship in the 200 meters and long jump, and still holds school records at 100 meters, 200 meters and in the long jump. The man who coached her at Arizona from 1997-2001 is UA head coach Fred Harvey, whose program was criticized by eight women's distance runners in an article in the Star last week. The eight athletes essentially said there has been an unhealthy culture in UA track and field.
Last week, Glenn told me: "He truly is one of the best, loving, most humble human beings I've ever met. His character is one I can vouch for without hesitation, and it is hard to see things that question it."
---
Coronavirus axes Ka'Deem Carey's football season in Canada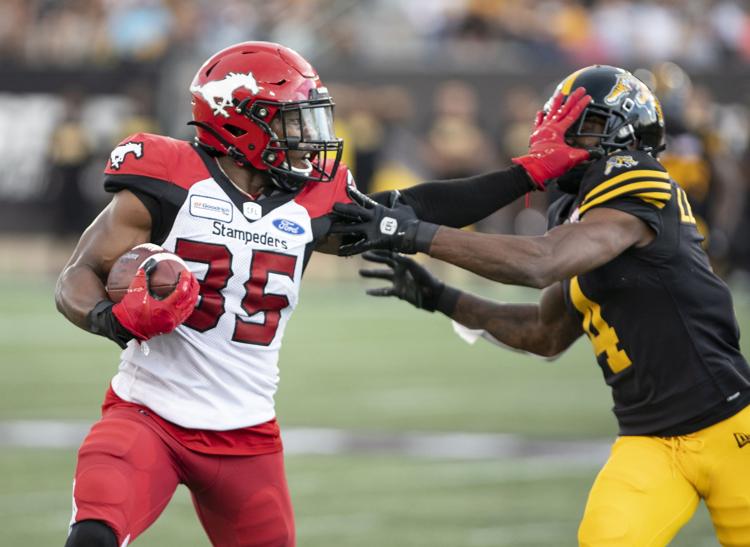 Arizona's career rushing leader Ka'Deem Carey will not play football this year. A running back entering his second season with the CFL's Calgary Stampeders, Carey's 2020 season was aborted this month when the CFL failed to reach a financial agreement with the Canadian government to help fund a season. A Calgary newspaper reported that the CFL was to collect between $7 million and $9 million in wage subsidy from March to August to help pay the players. That proposal was expected to reach $12 million once the season began. Carey, who turns 28 in October, carried 75 times for 422 yards for Calgary in 2019. 
---
My two cents: Furloughs, layoffs at big programs could portend bad things for Pac-12
No week in college sports passes without discouraging news this summer, but fallout from the Big Ten's decision not to play the fall football season hit especially hard.
Financial juggernauts Nebraska and Penn State, two of the most wealthy athletic departments in America, both announced significant cuts to athletic employees last week.
Nebraska, which has almost double the athletic budget of Arizona and Arizona State, furloughed 51 staff members through Dec. 31 at the earliest.
Iowa, whose income from football dwarfs that of Arizona, eliminated four sports — including swimming and men's gymnastics.
If Nebraska, Penn State and Iowa are making such moves of financial desperation, the next few weeks in Pac-12 athletic departments like Arizona, UCLA, Cal and Colorado could be even worse, if that's possible.
Contact sports columnist Greg Hansen at 520-573-4362 or ghansen@tucson.com. On Twitter: @ghansen711