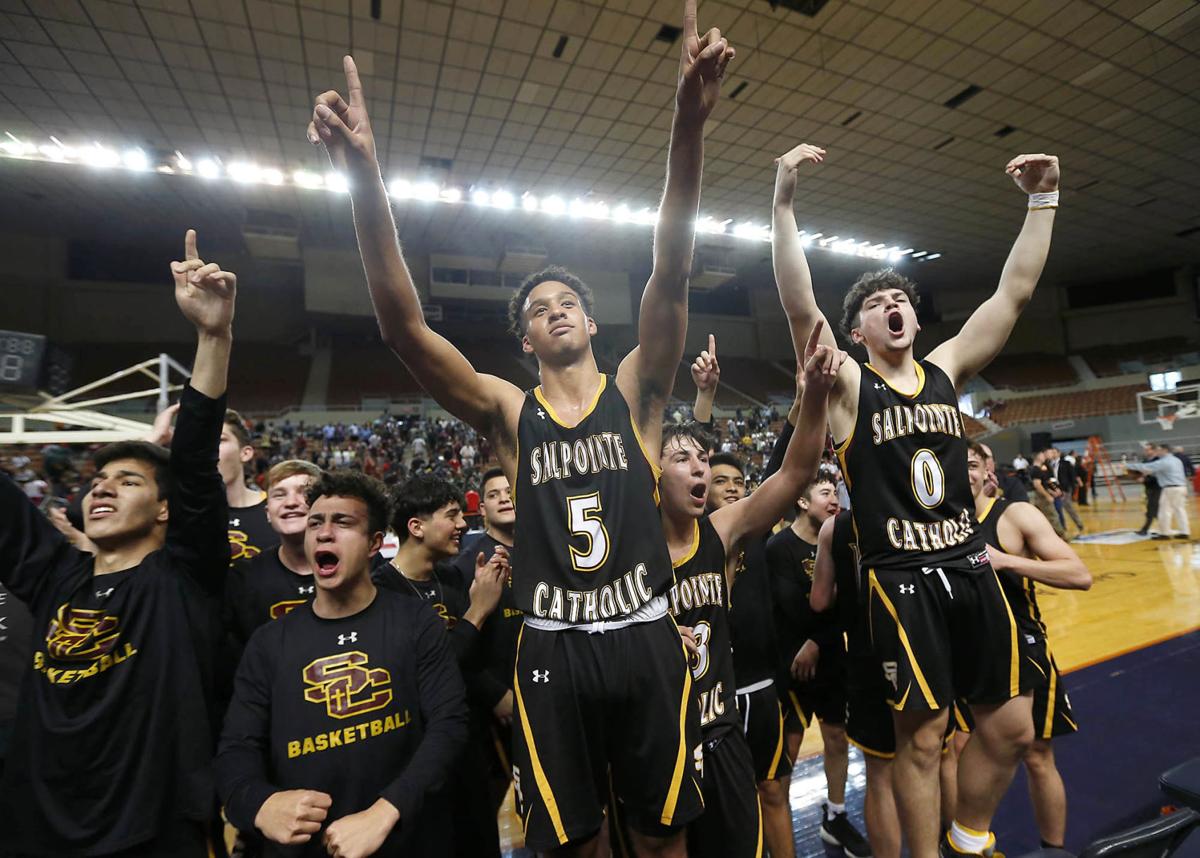 One member of the Arizona Interscholastic Association Executive Board had a change of heart over the weekend. As a result, winter sports are back on.
The AIA Executive Board voted 5-4 on Tuesday to play the winter sports season.
The about-face came after a 5-4 vote on Friday in favor of canceling the boys and girls basketball, wrestling, soccer and spirit line seasons. At the time, the board said it was following the Sports Medicine Advisory Committee's recommendations to shut down the seasons in response to the latest surge in positive COVID-19 cases. Arizona leads the United States with 129.5 positive cases per 100,000 residents over the last seven days, per the CDC website. In the last week, the state reported close to 66,000 positive cases.
The swing vote in Tuesday's decision was Jim Love of the Flowing Wells Unified School District. Love voted against playing winter sports on Friday, then changed his mind. Games can begin Monday.
"I want to be able to give the schools themselves the choice of playing or not," he said. "Let me make something perfectly clear: I'm going to demand we put a lot of protocols in place with consequences. I want to guarantee that while our students are on these campuses playing sports that it will be as safe as possible."
AIA executive director David Hines called it "a very difficult decision" for the board, which had already pushed the start of the winter sports season from Nov. 30 to January.
"We all want winter sports to happen," he said, "but it must be done safely."
Winter competition will take place with new rules in place. Athletes and coaches will be required to wear gaiters that cover their mouths and noses at all times during competition, and teams must submit COVID-19 monitoring forms before each game. Failure to complete the forms will result in cancellations. Schools that violate the AIA's protocols will lose access to AIA officials for the remainder of the season.
Players can bring two parents or guardians with them to each game, though the AIA said it would consider adding more spectators if hospitalizations decrease.
Hospital capacity was a major reason for Friday's decision to cancel the season. With 93% of ICU beds and 92% of all beds being used statewide, the Sports Medicine Advisory Committee feared that injured student-athletes wouldn't receive the care they needed if they were injured. That concern was echoed Tuesday by Keams Canyon Hopi High School athletic director Ricky Greer, who represents the Class 2A division on the Executive Board and voted no for a winter sports season.
Class 1A rep Billy Duarte, who also voted in favor of canceling winter sports seasons, said "ignoring the SMAC committee's recommendation is a mistake." Yavapai County superintendent Tim Carter also doubled down on his vote for no winter sports this season, and emphasized the decision should be made based on science and data.
"If we were required to follow the data, we wouldn't be having this conversation," he said.
Carter later added: "This issue is tearing Arizona apart."
Those in favor of playing pointed to the importance of student-athletes' well-being, and fear that athletes' dedication to academics would fade with no sports. Additionally, they said, canceling AIA-sanctioned events would push athletes to club ball, where protocols may not be as strict.
"Much like damming a river, the water has to go somewhere. ... That will not stop our athletes from participating," said Flagstaff High School athletic director Jeannine Brandel.
Salpointe Catholic High School boys basketball coach Jim Reynolds told the Star on Tuesday that he was happy for his players, who will attempt to defend their Class 4A state title this winter.
That said, Reynolds is skeptical about the number of games the Lancers will play in 2021. They have 14 games scheduled, starting with a Jan. 20 game against Pueblo.
Reynolds has navigated the pandemic with caution, but grew optimistic after watching how Salpointe's fall sports teams completed their seasons.
"I was a little bit nervous at first and I'm 65 — almost 66," he said. "But having gone through it and being around and watching our volleyball teams play, I felt like it was pretty safe."
So for now, winter sports will carry on.
"This has been a very challenging situation. While we all desire to have our high school students in school and participate in interscholastic sports and activities, we feel it is imperative to consider the recommendations of medical professionals based on their expertise," the AIA executive board said in a joint statement.
"Reinstating the winter season poses a risk to the healthcare system, which could impact students who may be injured. We believe that these additional modifications will serve to mitigate this risk as much as possible. Our member schools and families must understand how critical it is to adhere completely to all modifications."
Contact sports content producer Justin Spears at 573-4312 or jspears@tucson.com. On Twitter @justinesports