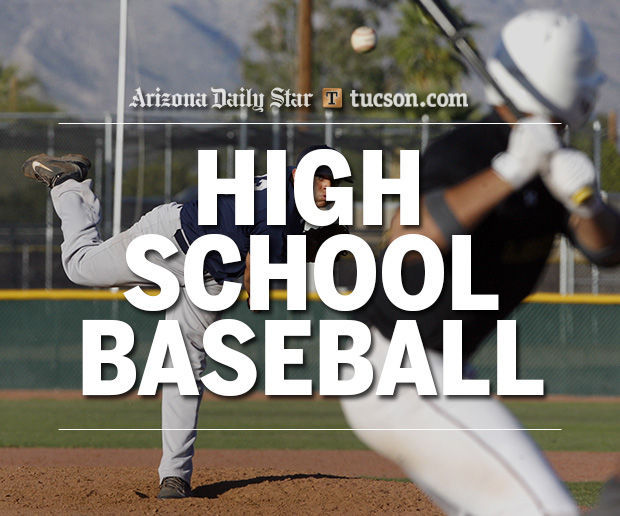 Salpointe Catholic's quest to make another deep run in the Division II state tournament appears to be right on track.
The Lancers debuted at No. 2 in the Arizona Interscholastic Association's first baseball rankings of the season, which were released Wednesday morning.
Salpointe, which pulled within one with of a championship appearance last spring, is led by a well-balanced lineup and a starting rotation that has combined for an accumulative ERA of 2.09. Senior hurlers Tommy Garcia and Branden Hance have surrendered 18 earned runs in 71.2 innings pitched for 10 wins.
With wins over top-25 ranked teams including Sahuaro, Sierra Vista Buena, Cienega, Rincon/University and Desert View, Salpointe appears to be the leader of the pack of squads in Southern Arizona.
Tucson High, last year's Division II state-runner up, is ranked No. 6 while defending state champion Canyon del Oro is No. 11 but which has faced tough competition throughout the country.
Sahuarita debuted No. 2 in the Division III rankings and has lost three games by a combined eight runs. The Mustangs  play No. 8 Nogales on April 19.
Catalina is the No. 3 ranked team in Division IV. After opening the season on a eight-game losing streak, the Trojans have reeled off seven-straight wins. The last month of games slated for the Trojans will help determine whether how far they can go.
Three-time defending state champion Desert Christian opened up at No. 7 in Division IV. With a lineup that's outscored opponents 134-54 in 14 games, the Eagles are primed to make a run for a fourth-straight state championship.
Here's a look at local programs who landed in the top 25 of each division of the first rankings:
DIVISION II
2. Salpointe Catholic, 6-0
12. Rincon/University, 4-2
14. Catalina Foothills, 5-2
24. Sierra Vista Buena, 3-4
DIVISION III
DIVISION IV
25. Pusch Ridge Christian, 2-3
DIVISION V
8. St. Augustine Catholic, 5-3