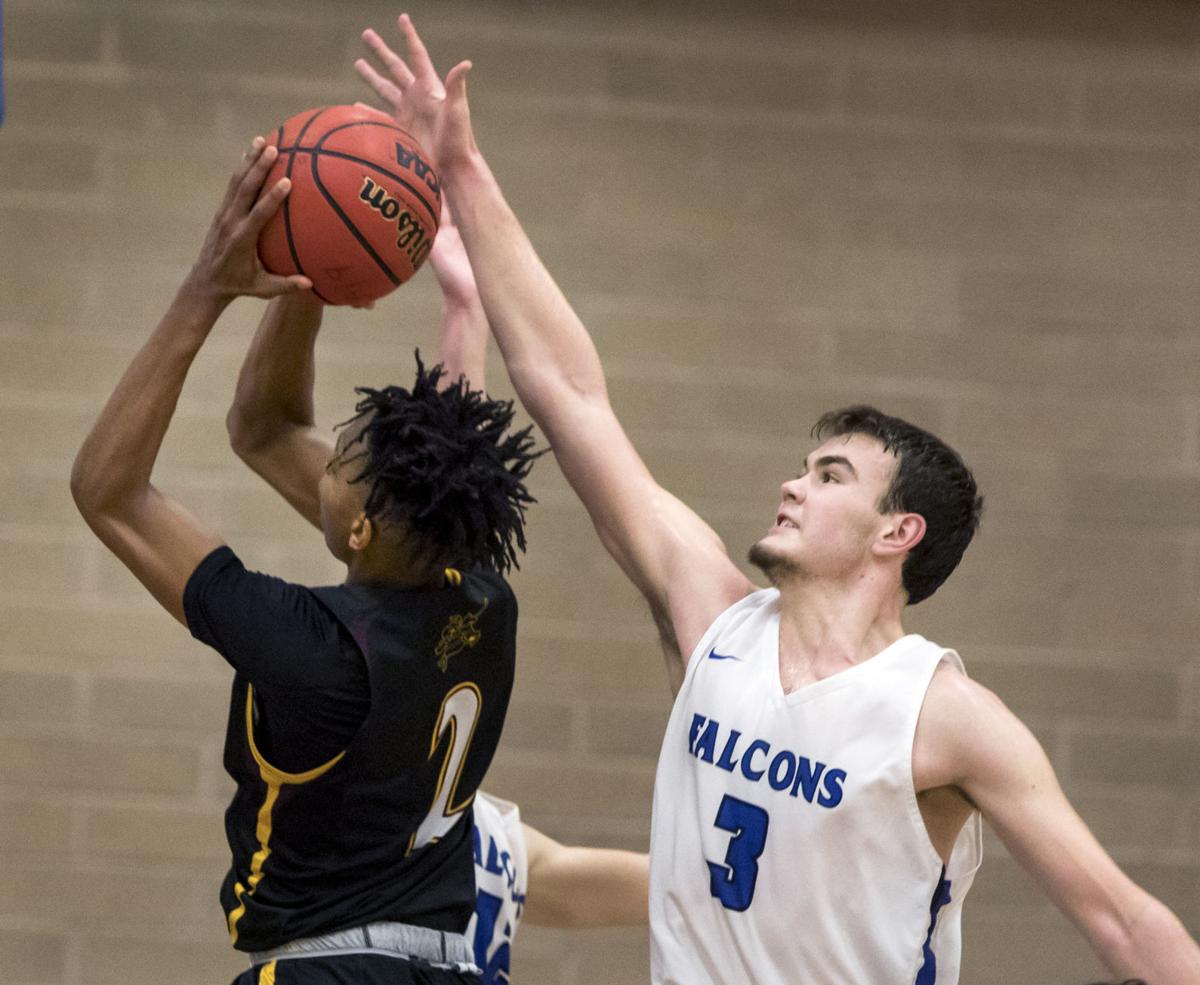 Fresh from its win over previously undefeated Salpointe Catholic, the new MaxPreps' No. 1-ranked Tucson team, Catalina Foothills, recorded wins over eighth-ranked Sahuaro 56-47 and Walden Grove 60-32 to stretch its record to 19-1.
On Tuesday, the Falcons face 12th-ranked Canyon del Oro and later in the week, Casa Grande Vista Grande
Salpointe rebounded with a win over Vista Grande 78-38 before taking on Sahuaro on Tuesday.
Meanwhile, third-ranked Sierra Vista Buena continued its winning ways, defeating 10th-ranked Sunnyside 70-40 for its 15th win in a row, in preparation for Tuesday's showdown with No. 5 Cienega.
In other top-10 play, fourth-ranked Sabino defeated Catalina 81-44 and will play Tanque Verde on Tuesday. No. 6 Ironwood Ridge fell to Cienega 77-60. The Nighthawks travel to Nogales to play the improving Apaches on Tuesday.
No. 7 Tucson High School rebounded from a tough loss to Salpointe in the Martin Luther King Classic on Jan. 20 to post wins over two Phoenix schools, Alhambra 48-35 and North 69-46. They play Maryvale in Phoenix on Tuesday.
Finally, ninth-ranked Cholla defeated Mountain View 54-50 and Rincon/University 77-71. The Chargers play Desert View on Tuesday.
Missed in the excitement over the matchup between Salpointe and Catalina Foothills varsity squads last week was an equally important match between the two school's undefeated junior varsity squads.
As with the senior game, it was a good day for the Falcons' juniors as they defeated their visiting rivals 64-59 to move to a 9-0, while the Lancers fell to 8-1
The performance of both JV squads this season bodes well for their respective varsity teams, ensuring a continuous supply of talent for upcoming seasons.
Girls basketball
The MLK classic at McKale Center featured a top-ranked girls matchup with Sabino upending undefeated Sahuaro 51-41.
Despite the loss, the Cougars (20-1) retained their top Tucson ranking, followed by Salpointe (18-4), Sabino (17-4), Buena (13-3), Tanque Verde (18-4), Rio Rico (14-6), Rincon (14-6), Bisbee (21-1), Cholla (12-4) and Tucson (11-11).
In state division rankings, Sahuaro and Salpointe are second and fourth respectively in Class 4A with Rio Rico ranked seventh. Bisbee is fifth in 2A; Sabino is third and Tanque Verde 10th in 3A. In 5A, Buena is No. 4, while Rincon is sixth and Cholla is No. 8. Tucson is 17th in 6A.