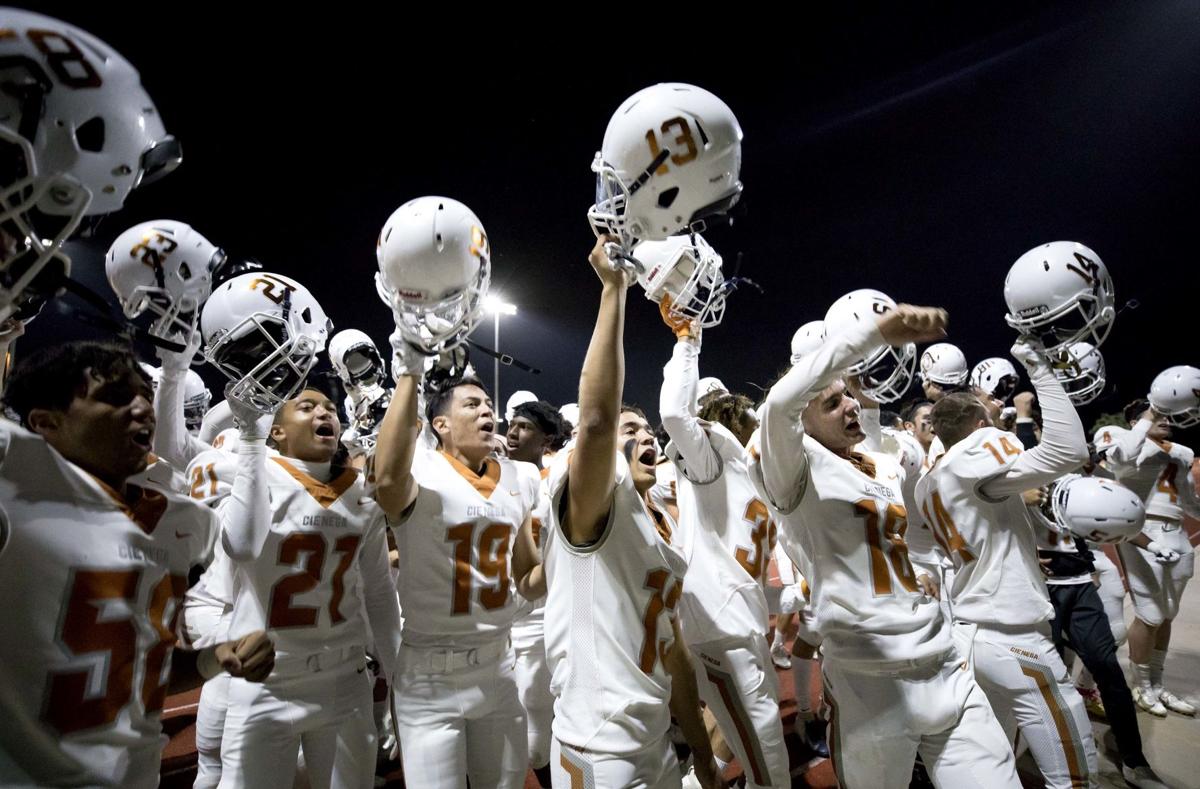 As Cienega defensive coordinator Brett Darling walked to the locker room at halftime, he shook his head in awe.
"That's the best defensive line I've ever seen," he said.
The score was 10-0, and the defensive front made sure it finished that way. With the victory, the Bobcats (8-2) got their long-awaited revenge on Ironwood Ridge (5-5), securing the Class 5A Southern region title.
"It's a good feeling to know your coach has so much trust in you," defensive lineman Damaggio Strevay, who had two tackles for a loss and a sack, said. "That makes me want to cry. I just love him so much."
Strevay and the rest of Cienega's front seven met Ironwood Ridge running back Brandon Barrios at the line of scrimmage play after play, limiting him to just 81 rushing yards on 21 carries. Therefore, it wasn't a surprise when coach Pat Nugent declined to go for it on fourth-and-inches at the Bobcats' own 32-yard line with 9:19 left.
"We've just been riding our defense," Nugent said. "We played it a little soft in the second half, just trying to run the clock out."
The Nighthawks nearly made it to the end zone, marching to the 22-yard line before Jahn Flores intercepted a pass in the end zone to seal Cienega's third shutout of the season. It was one of only two red-zone trips for Ironwood Ridge, the other ending with Barrios being smothered in the backfield on fourth down.
"We all just take whatever we have inside ourselves every single play and just go full blow," Strevay said. "We don't stop until the whistle blows."
Running back Gabe Levy polished off the victory with 11 carries in the fourth quarter, finishing with 21 for 92 yards. But even as he steadied the offense, two highlight-reel catches by wide receiver Sebastian Felix provided Cienega's biggest haymakers.
The first, a 39-yard leaping grab over two defenders, set up the only touchdown, a 9-yard run by Tristan Pralle with 4:49 left in the first quarter. Then, facing third-and-11, Felix hauled in a 23-yard grab while absorbing a blow from Ironwood Ridge cornerback Cail Davis, keeping alive Cienega's final clock-killing drive.
"We have been talking about his potential all year," Nugent said. "He just hasn't come out of his shell, but tonight he had two unbelievable catches."
Last year, Ironwood Ridge became the first Tucson team to beat Cienega in four years, winning 20-17. The Bobcats had to wait a full year, but that just made the redemption, which included likely sealing a first-round home playoff game, all the more sweet.
"I didn't know we could do it when we started out with so many young kids and only a few seniors," Nugent said. "But to get to this league title, on an opponent's home field, it's a pretty special night. I was pretty emotional just to see it, but these guys deserve it."
Ironwood Ridge vs Cienega Bobcats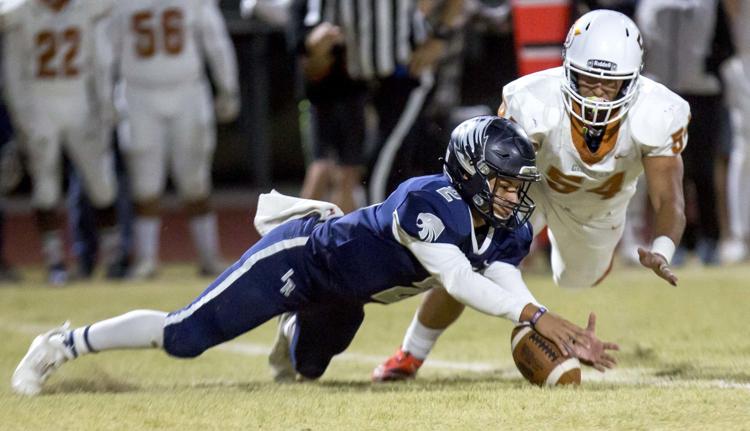 Ironwood Ridge vs Cienega Bobcats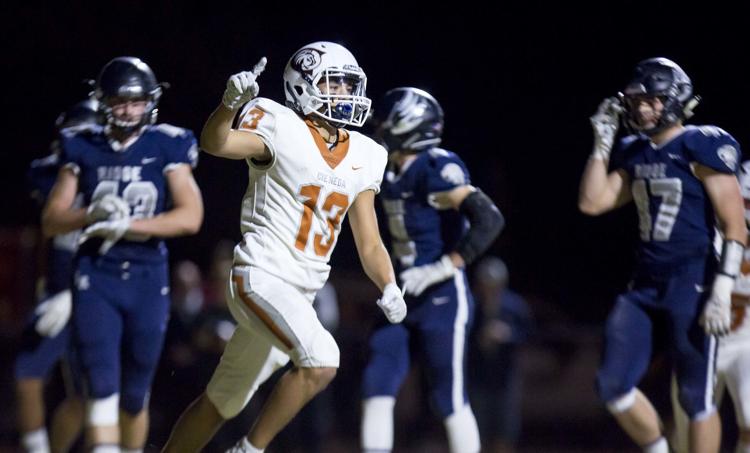 Ironwood Ridge vs Cienega Bobcats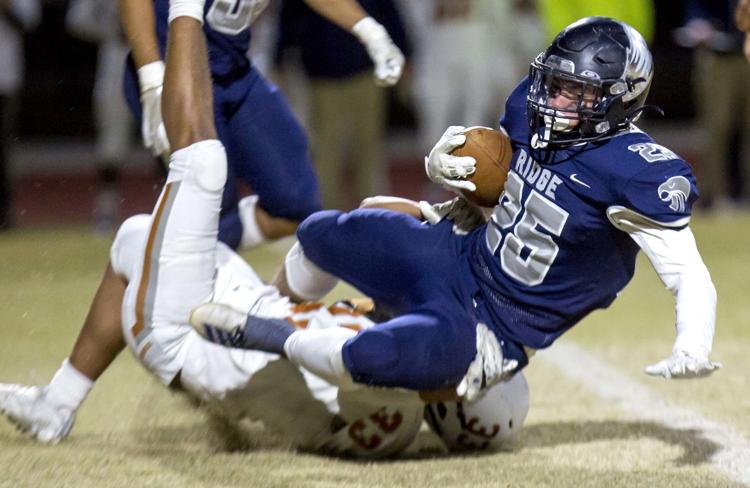 Ironwood Ridge vs Cienega Bobcats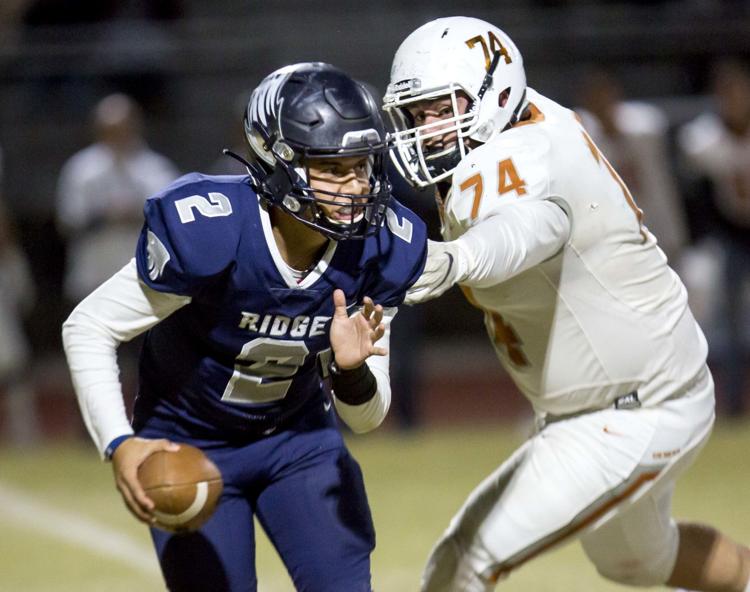 Ironwood Ridge vs Cienega Bobcats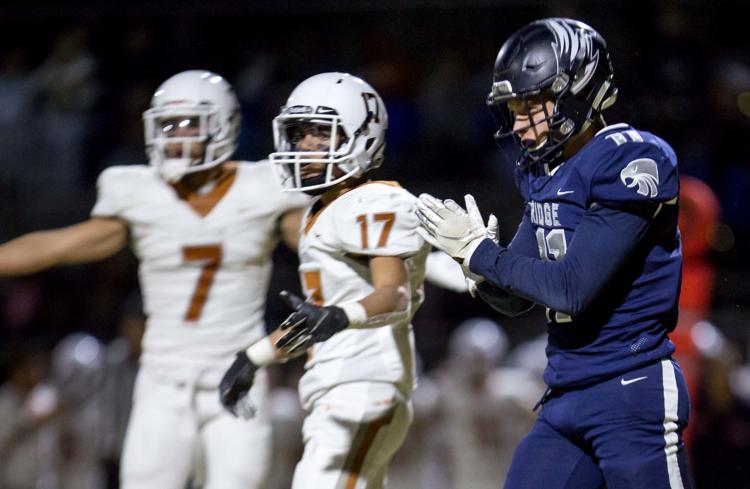 Ironwood Ridge vs Cienega Bobcats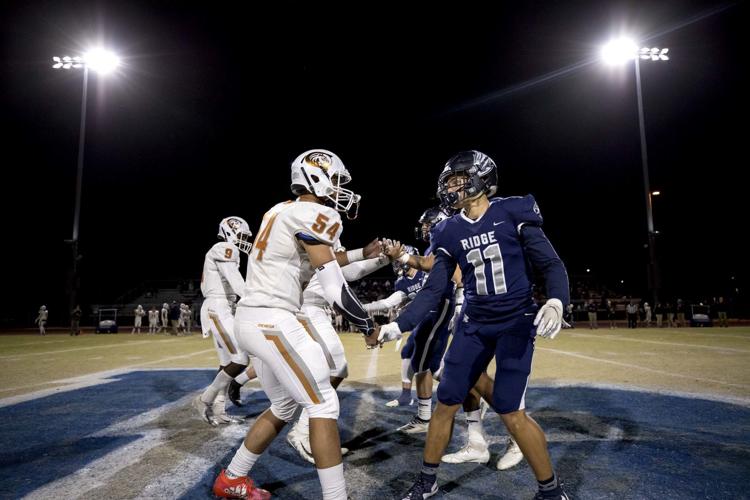 Ironwood Ridge vs Cienega Bobcats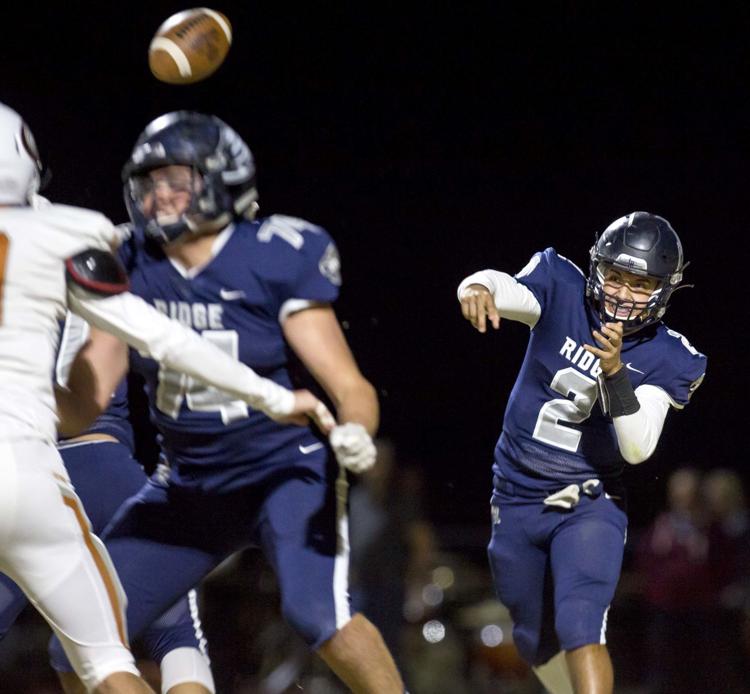 Ironwood Ridge vs Cienega Bobcats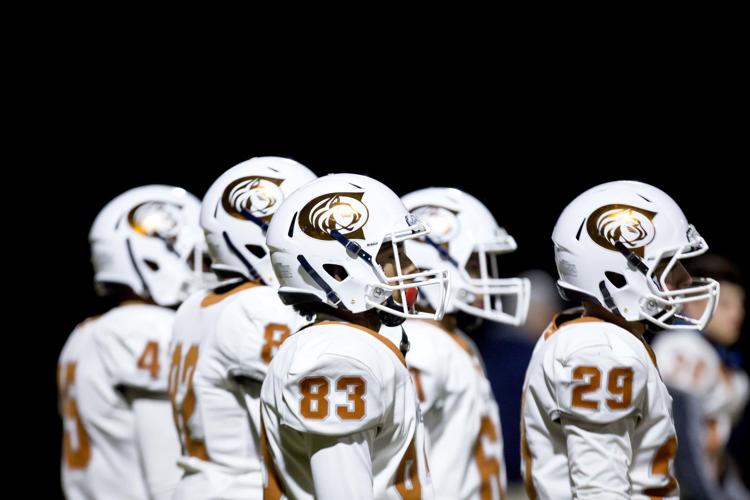 Ironwood Ridge vs Cienega Bobcats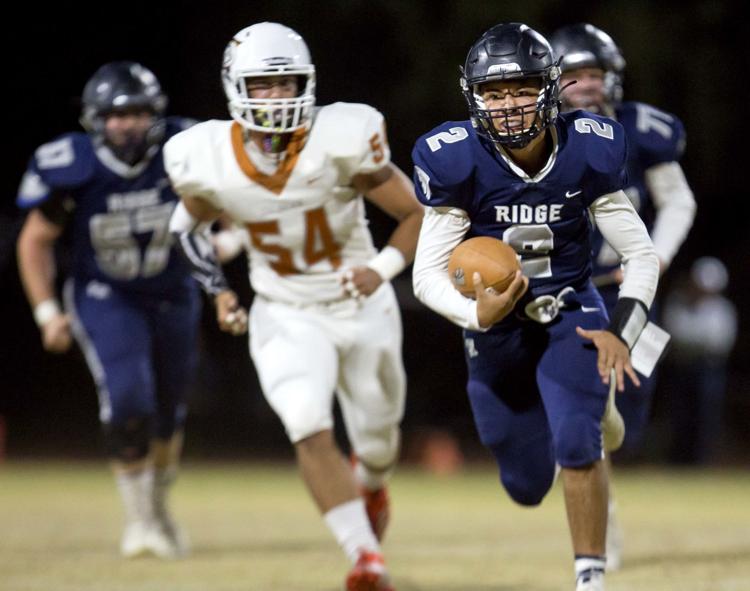 Ironwood Ridge vs Cienega Bobcats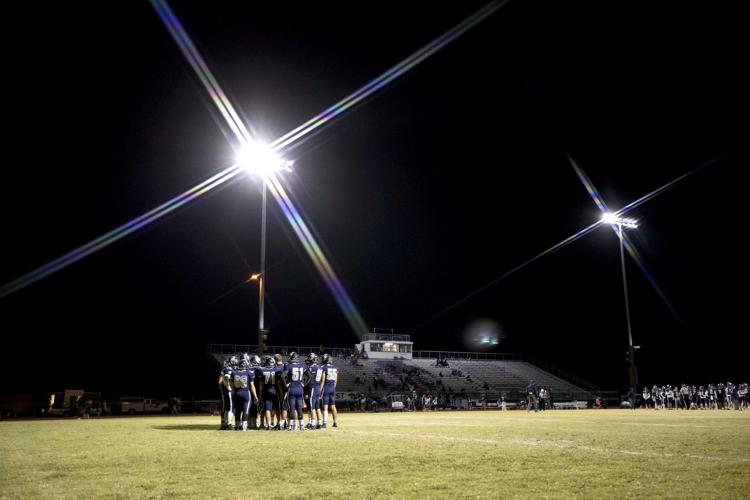 Ironwood Ridge vs Cienega Bobcats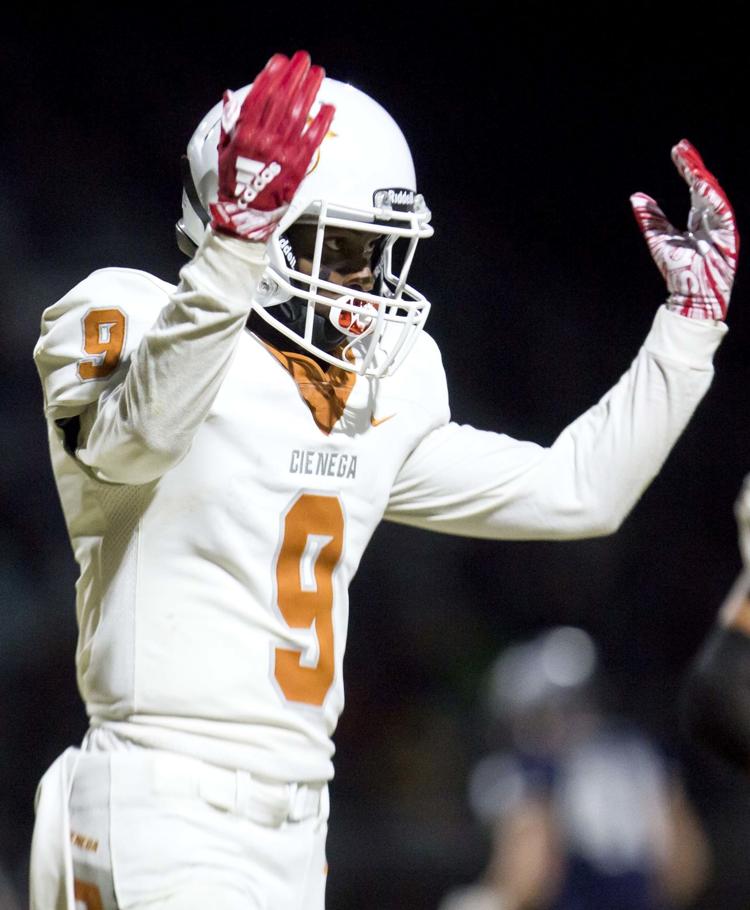 Ironwood Ridge vs Cienega Bobcats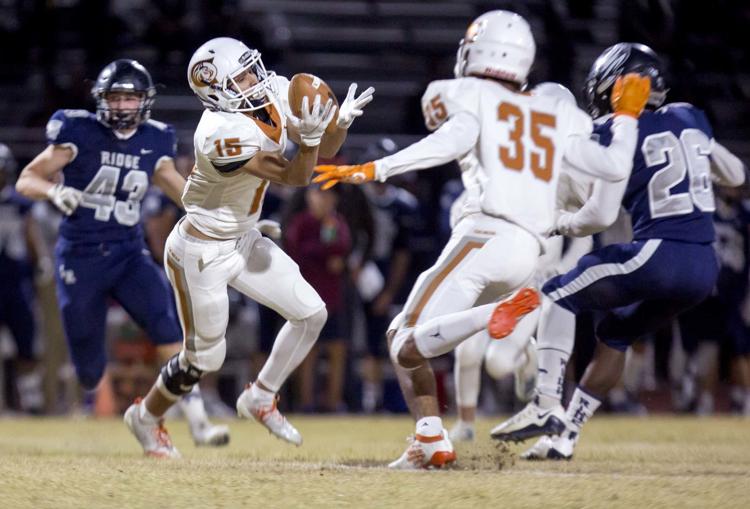 Ironwood Ridge vs Cienega Bobcats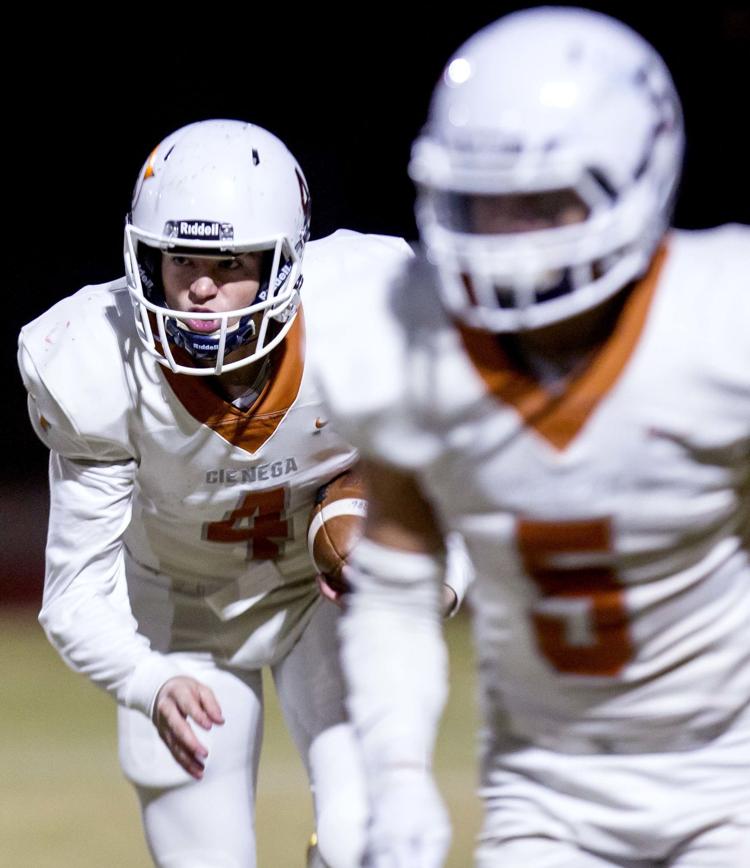 Ironwood Ridge vs Cienega Bobcats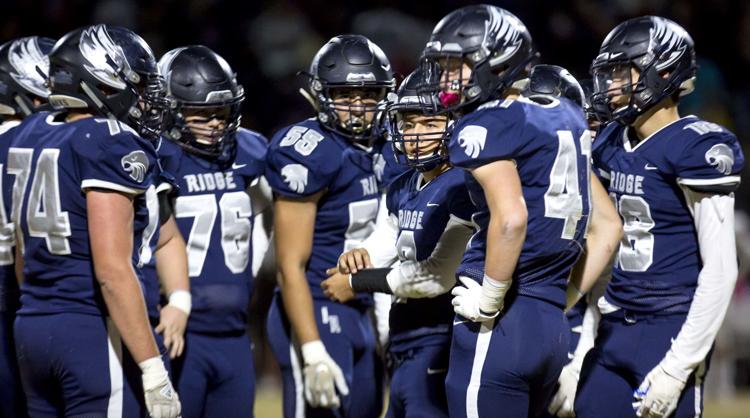 Ironwood Ridge vs Cienega Bobcats