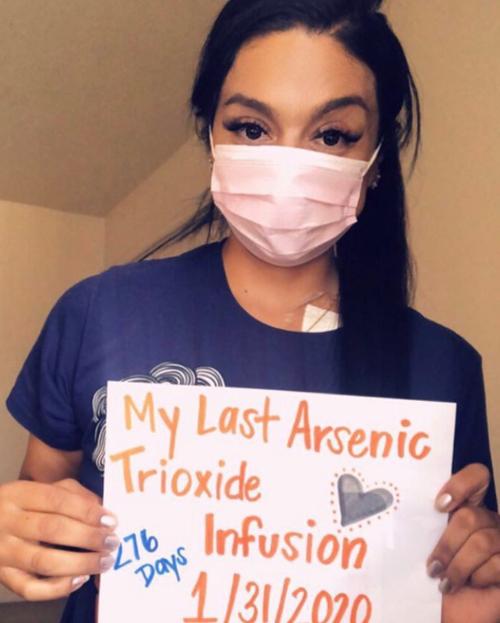 As the coronavirus pandemic began to spread this spring, Anna Montt's life — already marked by doctor's visits, infusions and a cancer fight — changed yet again.
Montt's doctor told her she couldn't leave her house because of her fragile immune system. And because she lived alone, Montt's parents had to step away from their jobs and move in to help out with essential tasks.
Montt was vigilant about hand-washing, wearing a mask and social distancing, trying her hardest to protect her body from a virus that was choosing its victims without discrimination.
Despite her best efforts, Montt was diagnosed with COVID-19 on Tuesday.
"I did absolutely everything to avoid this," she said, "and still ended up with it."
Rio Rico High School's 30-year-old athletic trainer has already been through the ringer over the past 14 months, having been diagnosed with a rare form of leukemia and battling her way into remission. She had returned to work, weakened but determined, when the pandemic forced her into her house.
And now, for the second time in a year, Montt is fighting for her life.
'They're what keeps me going'
Last May, Montt was diagnosed with acute promyelocytic leukemia, a particularly aggressive type of leukemia. In APL, a person has too many immature blood-forming cells in the blood and bone marrow which leads to a shortage of normal blood cells and platelets.
A graduate of Nogales High School, Montt has been an athlete her whole life, levering her skills on the soccer field into scholarships to both Arizona State and Grand Canyon.
She completed her sports medicine degree and took the job at Rio Rico right out of college. For the past eight years, Montt has woken up every Monday through Friday and looked forward to going to work.
"People think I'm crazy. They say, 'This isn't what you want to do for the rest of your life,' But I think about it, and it is," Montt said. "My coworkers, the district as a whole, they're good people to work with. I can honestly say I love what I do."
Montt said she loves the student-athletes she works with and takes particular pride in supporting them when they're injured.
"These kids get these injuries where they get devastated, and they feel like it's the end of the world, which is understandable. But it's nice to see that I can help them and get them back on course," Montt said. "They're what keeps me going. On the days where I'm just tired or exhausted, they just have a way of making everything better."
Rio Rico's student-athletes could not help Montt shake a growing fatigue last spring. Then she noticed that she was bruising easier than usual.
"I never go to the doctor, which is crazy because I'm a medical professional. But I was not myself, and I could tell something was going on," Montt said. "Something inside of me just said, 'You need to go.' So I made an appointment for a routine physical."
When her blood work came back abnormal, Montt's doctor advised her to go to a hematologist.
A few weeks later, she received her diagnosis.
'I decided I was going to be a survivor'
Montt's cancer diagnosis shook her to the core.
"I was devastated. You're never really prepared to hear the words, 'You have cancer.' Just hearing them kind of turned my whole life upside down," she said. "I don't think anyone is ever prepared for something like that."
Montt said she let herself hear every word of the diagnosis, then she let it all back out, crying and yelling while her mom cradled her.
"I got up and said, 'I'm not going to get stuck here.' I decided I was going to be a survivor," Montt said.
Montt immediately began an aggressive course of treatment, receiving a combination of chemotherapy and non-chemotherapy based IV infusions. Early on, she was hospitalized for a full month and half.
"The point (of APL treatment) is to get you into remission as soon as possible," Montt said. "It may have been a short fight, but it was earth-shattering. It changed everything."
Montt continued working during treatment. She told Rio Rico administrators — but few others — about her diagnosis.
"I told my parents I was going to live my life in a normal, positive way," Montt said. "And I told my school I would walk out the moment I knew I was putting kids at risk. If I couldn't give them the best, I wasn't going to be selfish."
Montt kept her diagnosis and treatment under wraps through the 2019 high school football season. The cancer went into remission in November, and Montt decided to open up.
"In the time leading up, they'd say I looked skinnier, but they never could say that I was sad or anything like that," Montt said. "I kept it positive the whole time."
When people asked why she kept her diagnosis hidden, Montt said she didn't want people to pity her or treat her differently.
"I felt like if they continued to treat me the same, it would bring more positive energy. I tell people all the time that if you keep that positive mindset, your body will follow. So I woke up every morning — I know It sounds crazy — and talked to my body," Montt said. "I'd take it 5 minutes at a time, then that became 10, then days, then weeks, then months, until I hit remission."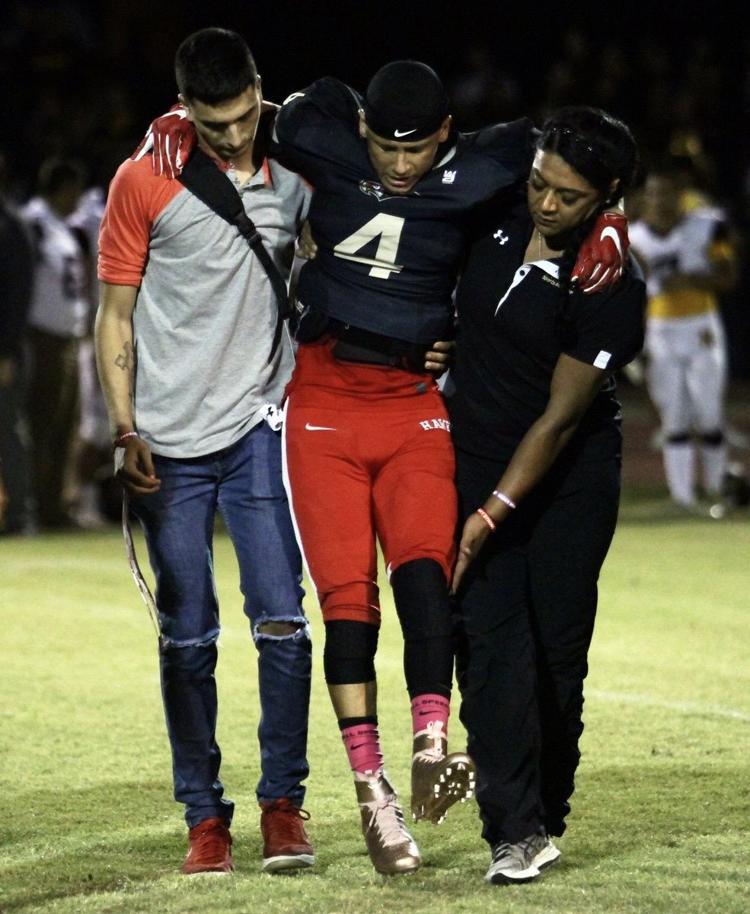 'I look back, and I'm grateful'
Montt was ready to tackle 2020 headfirst. But while her mindset was right, her body was still recovering. By March, she knew it was time for a well-deserved break.
"I was getting ready to put in my papers and say, 'It's best that I take a step back from work to make sure I don't take 10 steps back,' but that's when things kind of closed down on their own," she said.
COVID-19 brought a new set of challenges to Montt's weakened immune system. Doctors told her that she needed to stay indoors and live alone, which posed a problem. Her parents took time off from their jobs to help her.
"So everyone had to sacrifice one more time, and I put them through hell and back," she said.
The mental strain of having to stay indoors when she wanted to do so much, having just earned a second shot at life, was tough at first. But Montt says the time passed by in a blur.
She was cleared to return to work by her doctors mid-May and was able to return to Rio Rico's campus — while taking appropriate precautions.
"I'm a whole different person" since the cancer diagnosis, Montt said. "I grew a lot and learned a lot about myself. I didn't know how much strength and confidence I housed inside of me. It stripped me from everything that I know and effected every aspect of me, but I look back, and I'm grateful, as crazy as that sounds."
Now, she finds herself fighting for the third time.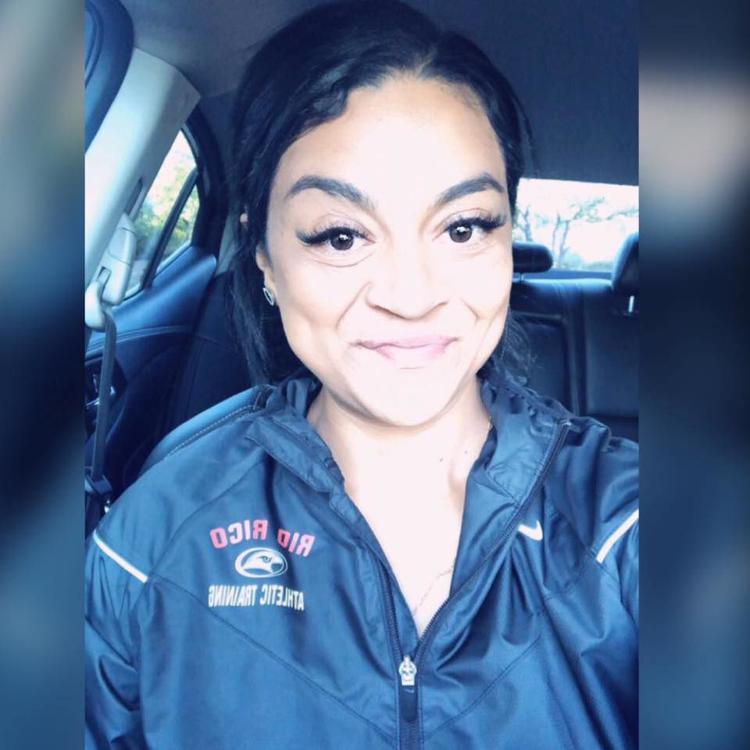 'It's definitely scary'
During a May 22 interview with the Star, Montt said she was ready to go back to living her normal life, but she continued to be careful in the weeks that followed.
In June, a family member tested positive for COVID-19. Montt went back into quarantine. Montt initially thought she was in the clear, but started feeling sick and went in for a coronavirus test. On Tuesday, she learned that she had tested positive.
"It's definitely scary," she said. "Many think it's a hoax and whatnot, but it's a real thing."
Montt's initial symptoms included a fever, fatigue and a mild sore throat. Things were worse by Thursday, but Montt didn't feel her condition was alarming.
Montt said Saturday that while she wasn't getting any better, her body was handling the virus better than expected. She called it a win.
A solo traveler, Montt is looking forward to being able to explore the world again, with Iceland and Thailand at the top of her list.
She's also thinking about re-applying to grad school, which she shelved after receiving her diagnosis last year.
"I had applied and been accepted into top universities in the country, but I had to decline because I had my life to fight for," Montt said. "I had to let go of big things in the beginning, like life changes and making decisions. I'm ready to get back to that."
Montt, whose Facebook page is full of messages of positivity and encouragement, said the cancer and coronavirus diagnoses have given her a new purpose.
"I hope my story one day inspires other people in similar situations to keep the right mindset," Montt said. "With a grateful heart, prayer and the desire to live, anything is possible."