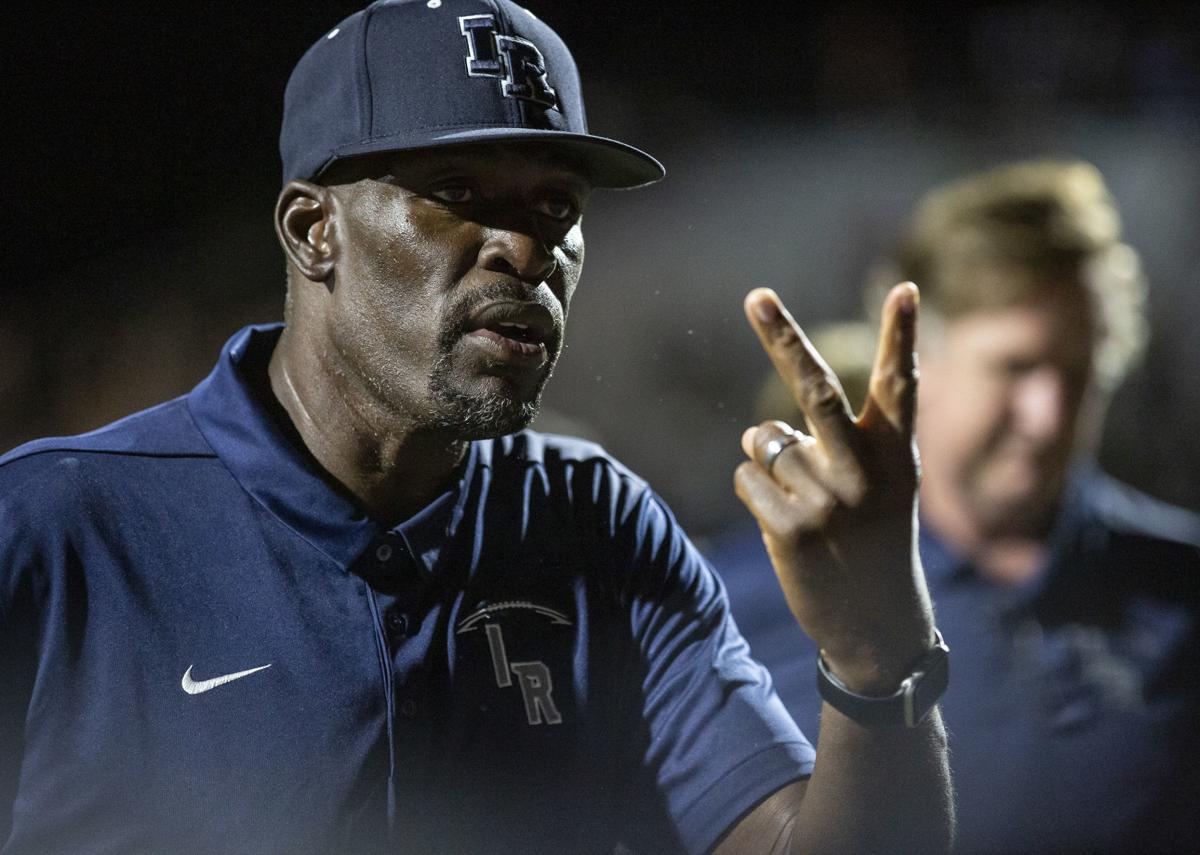 Ironwood Ridge has been one of Southern Arizona's most consistent contenders in football, making the playoffs 15 times in the last 16 years.
The standard of excellence is something first-year head coach James Hardy Jr. not only embraces but hopes to continue. Ironwood Ridge (5-4, 3-1) will face visiting Cienega (7-2, 4-0) on Friday night in a game that has Class 5A Southern Region title implications.
"To me, being a competitor, it is what it is, and you embrace it," Hardy said. "For those who understand football and sports in general, when you make changes, you're going to take those lumps in the beginning. The goal is to contend for a region championship and make the playoffs. That's the goal right now, and we have to obviously finish strong on Friday night, but there's no added pressure. It gets brought up a lot, but that's also part of becoming the head coach of a program that's been successful.
"You want to compete and compete in the right way. It's a standard, and a standard I want to uphold."
Hardy took over the program after Matt Johnson left, citing family reasons; he eventually ended up at Mountain View. Johnson had been the most successful coach in school history, going 85-35 with one state championship in his 10 seasons as head coach.
Ironwood Ridge opened the 2019 season against Johnson and Mountain View, and the Nighthawks won 21-7. It was the start of a trial by fire that has continued for most of the last two months.
"That matchup was highly emotional because they got to play against their old coaches," Hardy said. "We had to kind of try and control the team's emotions as best we could. Our defense really drove the game, so as the season has gone on, we've learned how to complement our defense and put them in better positions with our offensive output. We're learning how to play as a team, and that's sort of the development we've had."
Ironwood Ridge is ranked No. 3 in the region, directly behind a Sierra Vista Buena team that holds the head-to-head tiebreaker over the Nighthawks, and undefeated Cienega.
If Ironwood Ridge wins Friday and Buena loses to Sunnyside, the region belongs to the Nighthawks. They are also on the cusp of the Class 5A playoffs, currently the No. 14 seed in a bracket that could send as many as three teams to the Open Division playoffs.
"Cienega is a very well-coached and disciplined team," Hardy said. "They're going to get to it and get after you. They play four quarters of football, and looking at film there have been a couple games where they have been down and they've come back and held their own. The biggest thing I can take from that is that this is going to be a wire-to-wire game.
"Obviously I'm new here, but we went down to their home field last year and spoiled their senior night, so with this being ours, they have a little extra motivation."
Like Cienega, Ironwood Ridge took its lumps during the season as well. The Nighthawks lost three straight games, all to Phoenix-area teams, after beating Mountain View. Peoria Centennial, the No. 1-ranked team in the state in Class 5A and No. 4 overall team in the Open Division, beat the Nighthawks 37-7.
Hardy says that stretch "taught us how to battle."
"We figured out how to play through adversity and what it takes to play at the top.," he said.
"You look at the three teams we played, — obviously Centennial is the top of the top when it comes to 5A. It was an eye-opener. If we want to be considered in that group, there are some things we have to do to get us there. It all comes down to the mental mindset."