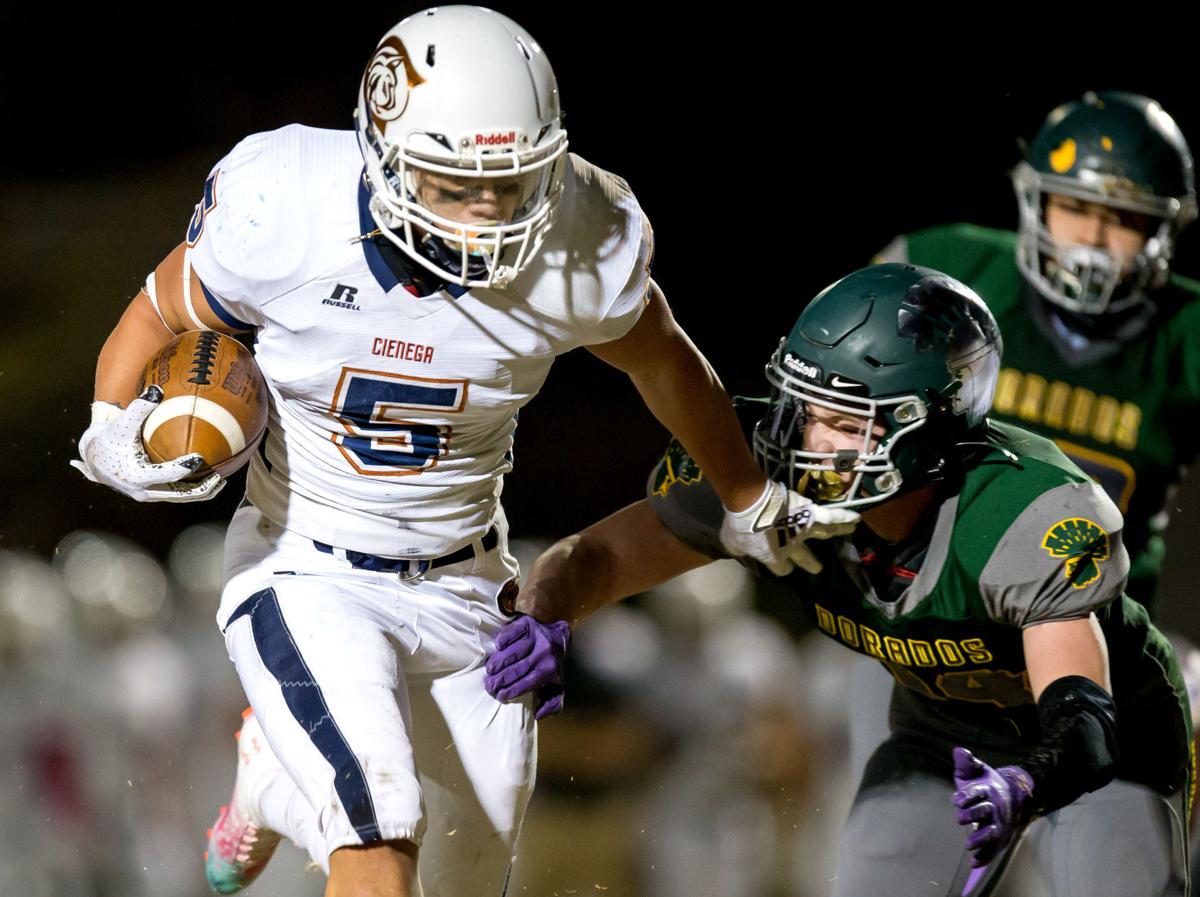 Overcoming six turnovers, eight penalties and a passing game that never took flight, Cienega High School pulled out a sloppy but satisfying 28-14 win at Canyon del Oro on Friday night.
The give-it-to-Gabe-Levy-and-get-out-of-the-way game plan worked wonders, as the senior running back bulldozed his way to 222 yards on 24 carries with two touchdowns. Nine of those carries went for 10 or more yards as he dipped, ducked and drove through incoming Dorados on a night to remember.
"He's an underrated kid," Cienega coach Pat Nugent said. "We love him to death. We know he's going to be a downhill runner. He's a physical kid, a nasty kid. We just had to keep getting him the ball."
He got some help from his defense, which stood its ground against CDO running back and Arizona commit Stevie Rocker, allowing him only 20 yards on 16 carries. It was clear the Bobcats came into Friday on a mission to send a message that they had the best running back in southern Arizona.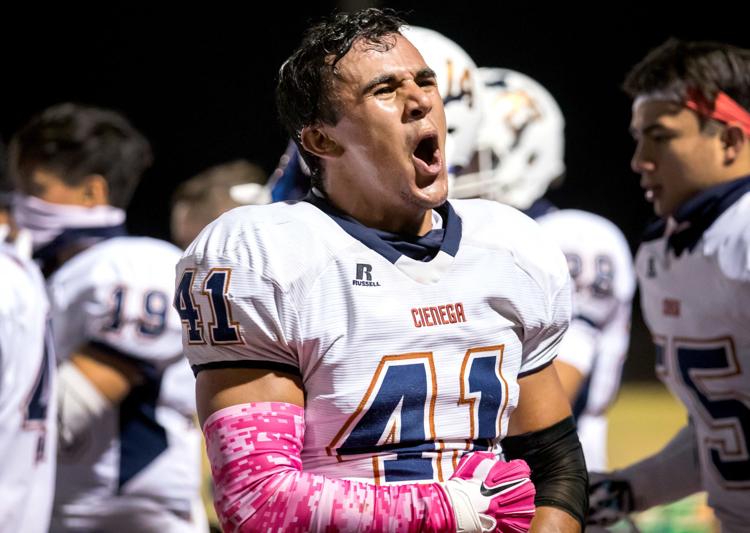 "We shut him down," Nugent said. "Rocker is a great player, but I think that motivates your kids when the first game of the year is against a Division I running back. Our kids were foaming at the mouth just to play football, but knowing they're going against a kid that is highly regarded in Tucson, it just made them excited."
But thanks to three fumbles and three Ryan Swoger interceptions, CDO had a chance to take a 21-14 lead. Safety Ethan Seppala had that go-ahead score in his grasp right before halftime, but the Dorados celebrated it a little too early.
As Seppala tight-roped his way down the sideline on a potential 90-yard interception return, his teammates and coaches inched onto the field. Already cited for a sideline warning earlier, this infraction cost CDO dearly. It erased Seppala's touchdown and three plays later, Cienega safety Christian Dicochea picked off an overthrown pass by CDO quarterback Montana Neustadter. Cienega exploited a dejected CDO defense, as Levy raced through for a 45-yard gain and Swoger punched it in from 16 yards out.
In the blink of an eye Cienega went from a potential 21-14 deficit to a seven-point lead.
That drive was the only time either team scored quickly, as whenever either quarterback set up to pass, the stadium held its breath.
Swoger finished 4 for 11 with 46 yards and three interceptions. He had 10 rushes for 133 yards with one touchdown. Neustadter didn't fare much better, taking his first three rush attempts for 48 yards and a score, but then being held to only 16 yards on his remaining 15 carries. The CDO senior completed 3 of 15 for 24 yards with one interception.
Still, Neustadter fought to the end trying to make something happen with 11 of his passes coming in the fourth quarter.
"He's the captain, leader of our team," CDO coach Dustin Peace said. "He gave us some spark when he had some little things going on."
Check out the photo gallery of Friday night's game between Cienega and CDO below: