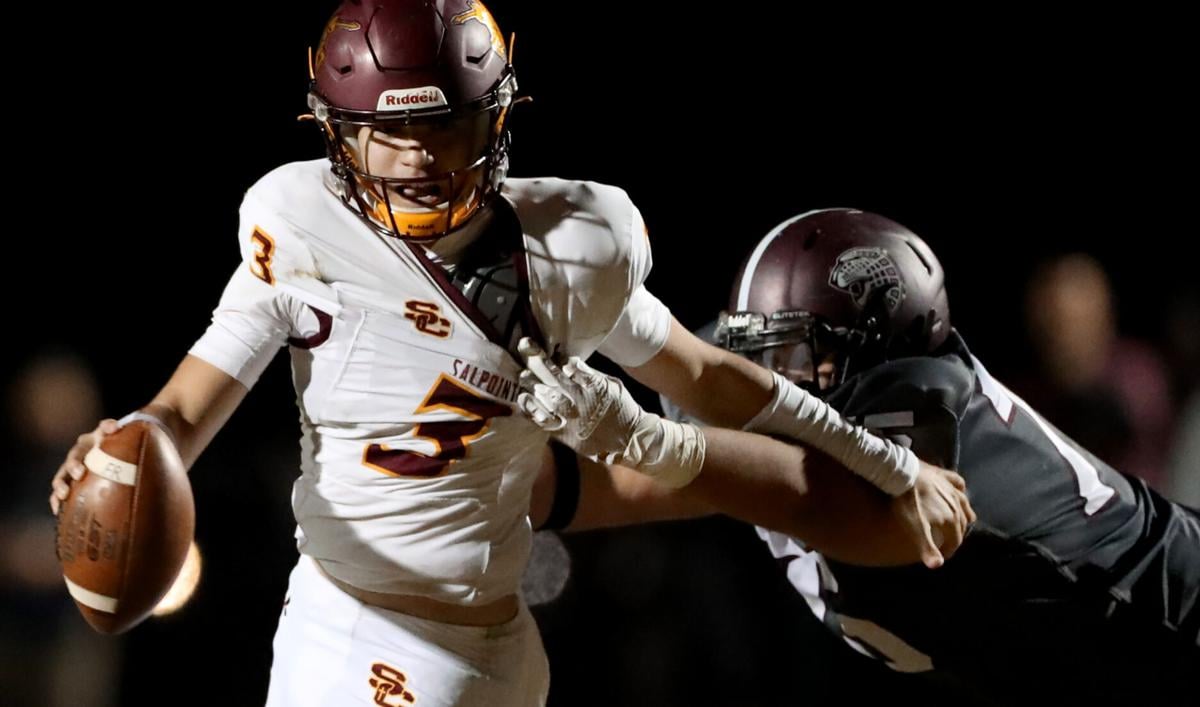 As Desert View left its home field following a 48-0 loss to Salpointe Catholic on Oct. 15, the frustration of the moment was obvious.
It had not only missed its big chance to shake the status quo of Tucson high school football, but it had not even come close.
"We've just got to wake up for the big games," Jaguars coach Robert Bonillas said. "If we want to have the spotlight, we've got to come out to play."
That spotlight was back last week, and the Jaguars (6-1) responded, winning 20-14 at Mountain View. A second straight loss would likely have plummeted Desert View down the Class 4A Conference rankings. Whether the Jaguars deserve to be still ranked ahead of Salpointe — Desert View is currently No. 3, Salpointe is No. 5 awaiting Tuesday's update — is another matter. However, there is no questioning the resilience of Bonillas' group, especially on defense.
After Salpointe gashed the Jaguars for 298 rushing yards, Mountain View's longest run was for just 11 yards Friday. Desert View didn't allow a single rusher to gain more than 40 yards and pitched a shutout in both the second and third quarters.
Junior linebacker Sean Sierra led the way with 15 tackles, while also causing a fumble. He's had double-digit tackles six times this season
"He's a coachable kid and has got a great attitude," Bonillas said. "He tries to go as hard as he can on every play."
Keeping it alive
Treyson Bourguet is hard to bring down.
The 6-foot-2 Salpointe quarterback uses his speed and agility to skip past defenders and extend plays regularly. Even though he has just one 100-yard rushing performance this year, in a 28-21 loss to Phoenix Pinnacle, his legs have kept countless Lancer drives alive this season.
"He's really slick and shifty," running back Anthony Wilhite said. "It's a blessing to have Treyson. He's very talented."
Salpointe didn't need much from Bourguet in Thursday's 56-5 win over Mica Mountain, but this week as the Lancers play a Sierra Vista Buena team fresh off its 31-3 win over Flowing Wells. In the battle for playoff seeding, it is not just about winning but who the opponents are. Salpointe doesn't face an opponent with a winning record for the remainder of the regular season.
Staying alive
Two North-side teams pulled home upsets last week to keep their faint playoff hopes alive.
No. 24 Ironwood Ridge (5A) suffocated No. 14 Sunnyside in a 24-7 victory while No. 29 Catalina Foothills (4A) raced past No. 17 Amphitheater 29-22. I-Ridge (3-4) leaned heavily on junior running back Jordan Thomas, who had 77 rushing yards and 25 receiving yards while scoring two touchdowns.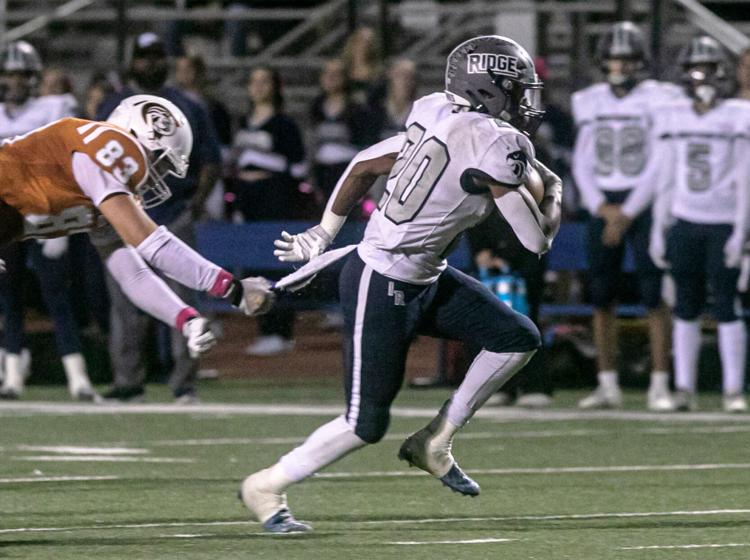 Foothills running back Yasuo Bean topped the 100-yard mark for the fifth time this season, but against Amphi (4-2), the Falcons (3-4) were much more balanced. Quarterback Connor Smith completed 12 of 16 passes for 208 yards with three touchdowns to one interception.
His favorite target was 6-5 junior wide receiver Cole Revis, who had a season-high 109 receiving yards and has topped 80 yards in each of the past three games.
"Every week he's gotten better," Catalina Foothills coach Daniel Sainz said. "He's worked really hard on, of all things, blocking. That's changed his mentality that he knows he's got to block first and once he's earned that, to get the ball. He's making the most of the opportunities when he gets the ball now."
Back in action
Tanque Verde coach Jay Dobyns had to make a tough call not to play Sabino on Oct. 15.
Dobyns posted on Twitter about the decision.
"I own the decision," the post read. "No one else to blame or be mad at. We have some kids sick. We wish Sabino the best for the rest of their season and I apologize for not being able to compete."
It was a tough break for Tanque Verde, which is No. 17 and on the bubble of the 2A playoff picture. A good performance, let alone a win, versus 3A No. 10 Sabino would have seemingly sealed a playoff spot. Instead, the Hawks beat No. 21 Santa Cruz Valley 23-6 last week and now faces No. 43 Catalina this week.
Collision course
Canyon del Oro and Casa Grande collide this Friday in Oro Valley.
The Dorados (5-3) pitched their first shutout of the season in a 47-0 victory over Pueblo last week to extend their winning streak to five games. Meanwhile, the Cougars (8-0) have been nearly unstoppable, winning their last five games by an average 47.2 points. They are led by senior quarterback Angel Flores, who holds offers from Eastern Washington, NAU and Portland State, among others. He has 1,427 passing yards and 664 rushing yards this season.