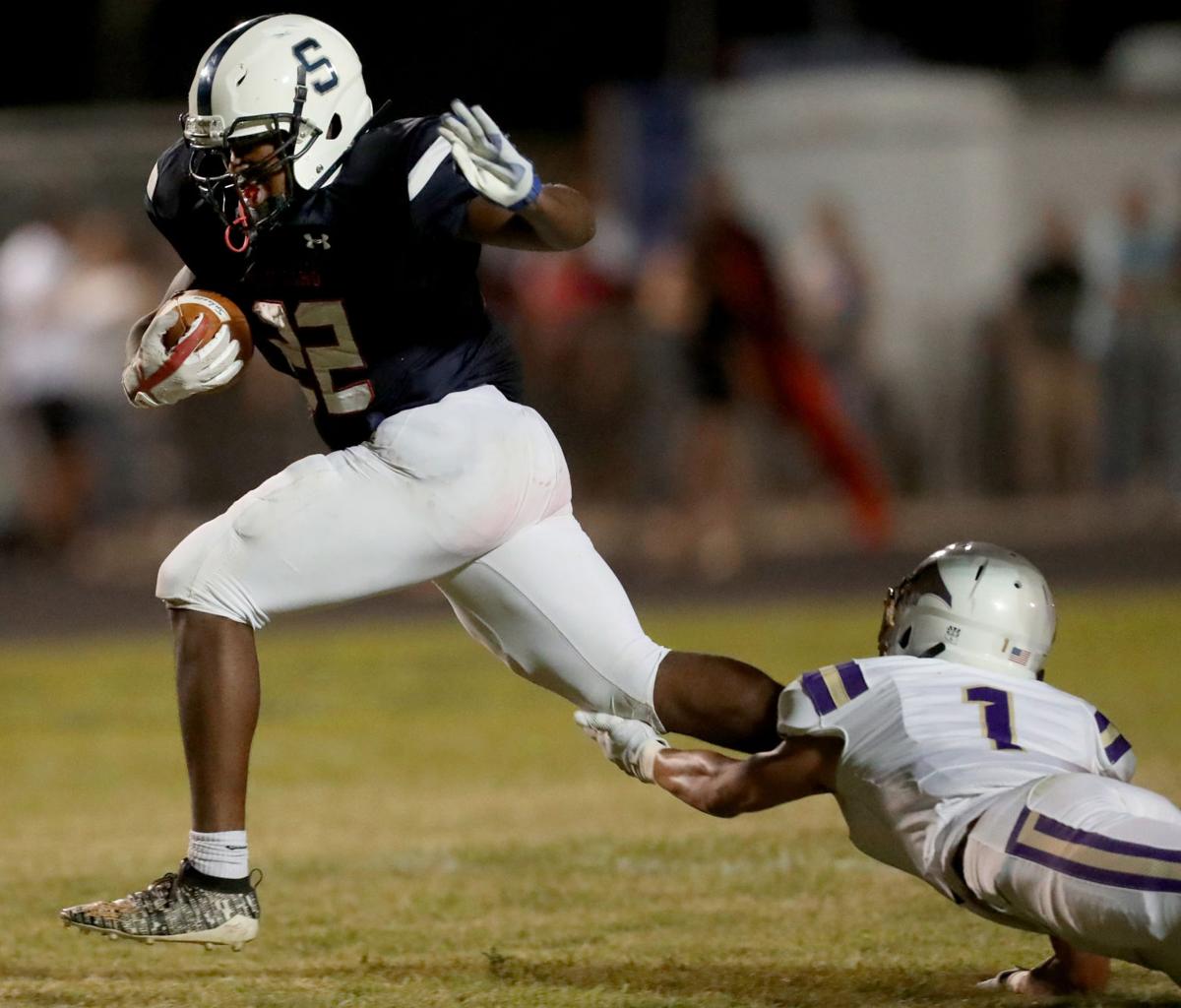 Editor's note: The Star is counting down the 22 best high school football players in Southern Arizona, in no particular order.
The rundown: Watkins is a 5-foot-11-inch, 215-pound senior at Sahuaro High School.
Who he is: When Watkins was a freshman at Sahuaro, he was green to football; He had never played a down in his life. 
Watkins played nose tackle on the Cougars' freshman team before switching to running back.
"I didn't know what I was doing, but luckily we have a great coaching staff around me," Watkins said. "It was more so a year for me to learn and throughout the years I just progressed through it." 
Watkins had wanted to play football for most of his life, but the cost of playing and the commute to the fields was too much. Watkins was born in Minnesota and lived in Houston before, with the cost of living rising, he and his family moved to Tucson.
He wasn't prepared for the dry heat. 
"It's very, very hot here," Watkins said. "I like it, because there's good people down here and that's the one thing I love about Tucson. … When we first moved from Houston, I was sad that I was leaving all my friends, but not even a year after we moved here, I never wanted to leave this place. Everyone down here is so nice and I love it here."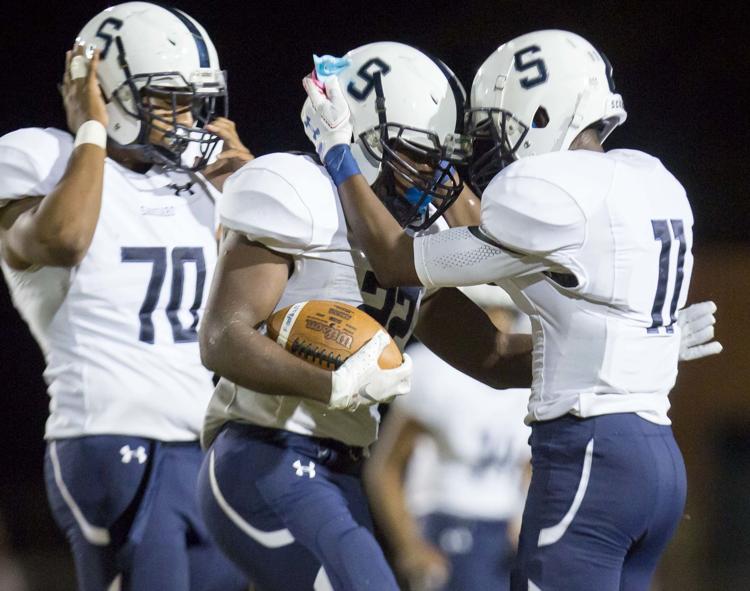 Once Watkins had a season of playing football under his belt, the game slowed down. He has since blossomed into a powerful, fast runner. Coach Scott McKee compares his running style to football legend Bo Jackson. 
"I'm an opportunist," Watkins said. "Whatever my (offensive) line gives me, I take it and I'm always downhill." 
In 11 games last season, Watkins emerged as the complimentary running back to then-senior Izaiah Davis. He rushed for 743 yards at 6 yards per carry and scored 11 touchdowns. 
While the statistics display his progress as a football player, it's Watkins' ability to absorb information and lead the team that makes him so valuable.
"His attitude is so positive and so infectious; it turned into what he is now, and that's one of the best players in the city," McKee said. " He's a weight-room junkie and has an enormous amount of strength, and he's so coachable."
Proof he's good: "One thing about Sahuaro is that we always have good backs," Watkins said. 
Since 2010, Sahuaro's 1,000-yard rushers include Alexander Howe, Derrick Hall, Cameron Williams and Davis. Watkins' skillset is comparable to one of those aforementioned players.
"His worth ethic, his willingness to be coached and he has a natural burst and power that we've had with one other running back and that would be Derrick Hall," McKee said. 
With Davis graduating, Watkins will assume the RB1 role. Reaching 1,000 yards in a six-game regular season affected by COVID-19 will be a tall task for Watkins. Regardless, look for him to be one of the top running backs in Southern Arizona by season's end. 
He said it: "He's ridiculously humble and an outstanding human being. He comes from a great family and his mom is really involved with him. He's probably one of the most coachable kids we've had in the last 10 years and you can trust him with anything. You can trust him with your family, you can trust him with the team, you can trust him with your car — your business. He's just a first-class human being." — McKee
Contact sports content producer Justin Spears at 573-4312 or jspears@tucson.com. On Twitter @justinesports