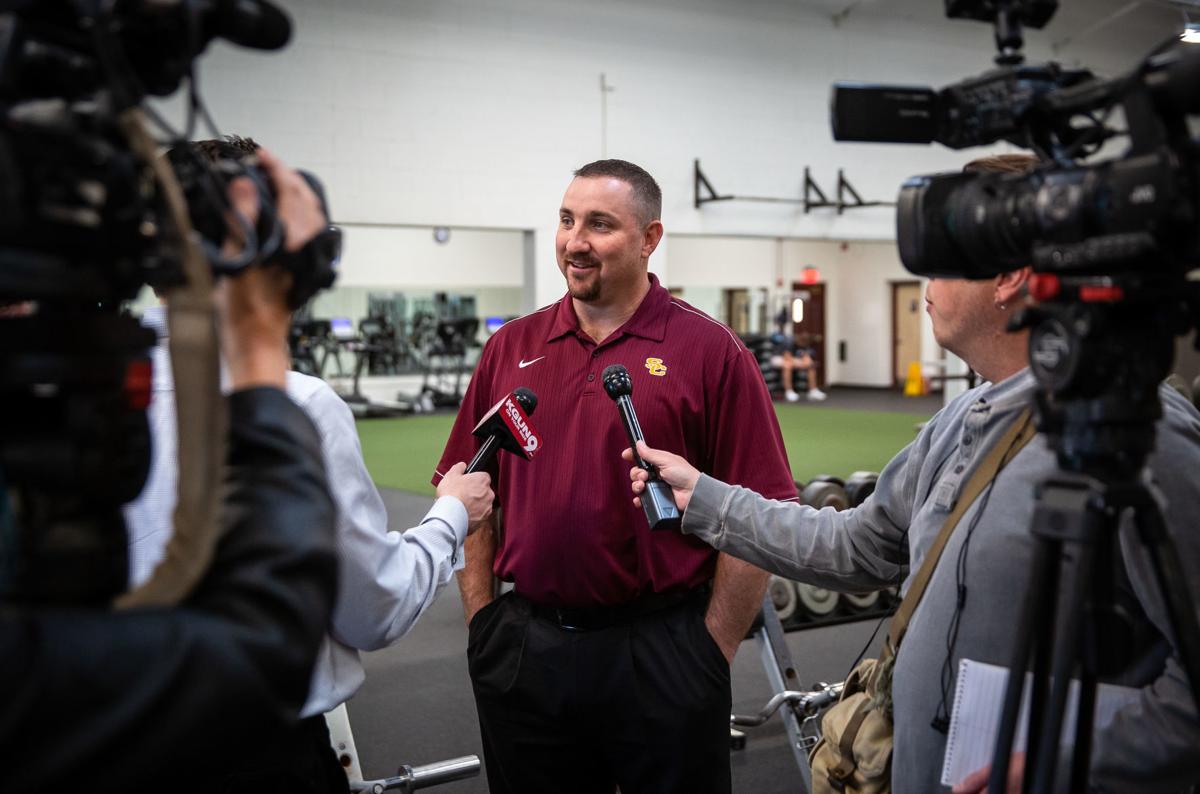 At least that's what Salpointe Catholic High School athletic director Phil Gruensfelder and assistant AD Danny Preble hoped as they watched new football coach Eric Rogers' introduction speech to his players inside the Stevens Strength and Conditioning Center on Friday.
Rogers highlighted many of the same topics as Todd Schulte did less than a month ago — family, hard-nosed football and a desire to meet the program's lofty expectations. Rogers will lead the program after Schulte, a member of the Salpointe football staff since 2000, resigned as head coach after four weeks on the job. In a press release, Schulte said he "had a change of heart" and wanted to focus on his faculty responsibilities. Schulte is a longtime math teacher at Salpointe.
"He's been a friend of mine for a long time," Rogers said. "Sometimes this seems bigger than it is, and you just have to bring it all back. But Todd's going to be here forever. The kids love him, and I love him."
Rogers, like Schulte, is familiar with the program. The Canyon del Oro High School graduate worked on the Lancers' staff from 2000-07 and 2011-16, and began his third stint in 2018. He coached linebackers, the position he played at University of Connecticut. When asked why he kept coming back, Rogers cited the family-like culture of Salpointe, pointing out two of his four children, ages 11 and 13, will soon attend the prestigious private school.
"It comes back to relationships and people," Rogers said. "Administration, faculty, coaches, kids, parents, it's a special place. There's no doubt about it."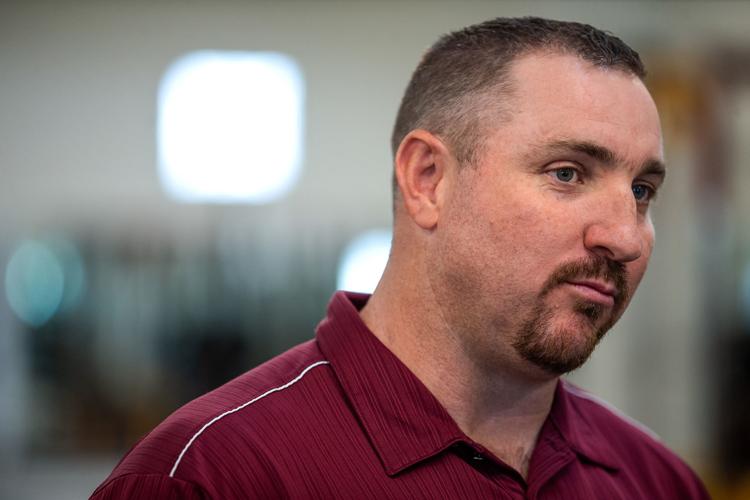 He has big shoes to fill. Dennis Bene finished his outstanding career on a high note this fall, advancing to the Open Division semifinals before falling 24-16 to eventual state champion Chandler. Over 19 seasons, Bene compiled a 184-44 record and won the school's first state championship in 2013. Rogers' familiarity with Bene and the program played a key role in his hiring.
"We wanted a smooth transition from Dennis to our next coach, whomever that may be," Gruensfelder said. "We acted on it very quickly, from the time we talked to Coach Schulte about him stepping down and hiring coach Rogers."
The new coach isn't sure what role Schulte will serve in the football program. Sophomore quarterback Treyson Bourguet, an Arizona recruiting target and one of the state's most prolific passers, is close with both Rogers and Schulte. That familiarity helped make this rocky period a little smoother.
"I think everyone is excited that it's staying in the Salpointe family, and we're just ready to get to work," Bourguet said.
By getting the job in such a roundabout way, Rogers also provided a life lesson to his players: Never give up.
"This is something I really wanted really badly," Rogers said. "When you're not the guy selected, you've got to take a deep breath and get back to work. I've got to control what I can control. You don't give up. You don't give in. You keep battling, going to work every day. Eventually, if you're doing good things, making good choices, treating people right, it comes back around."