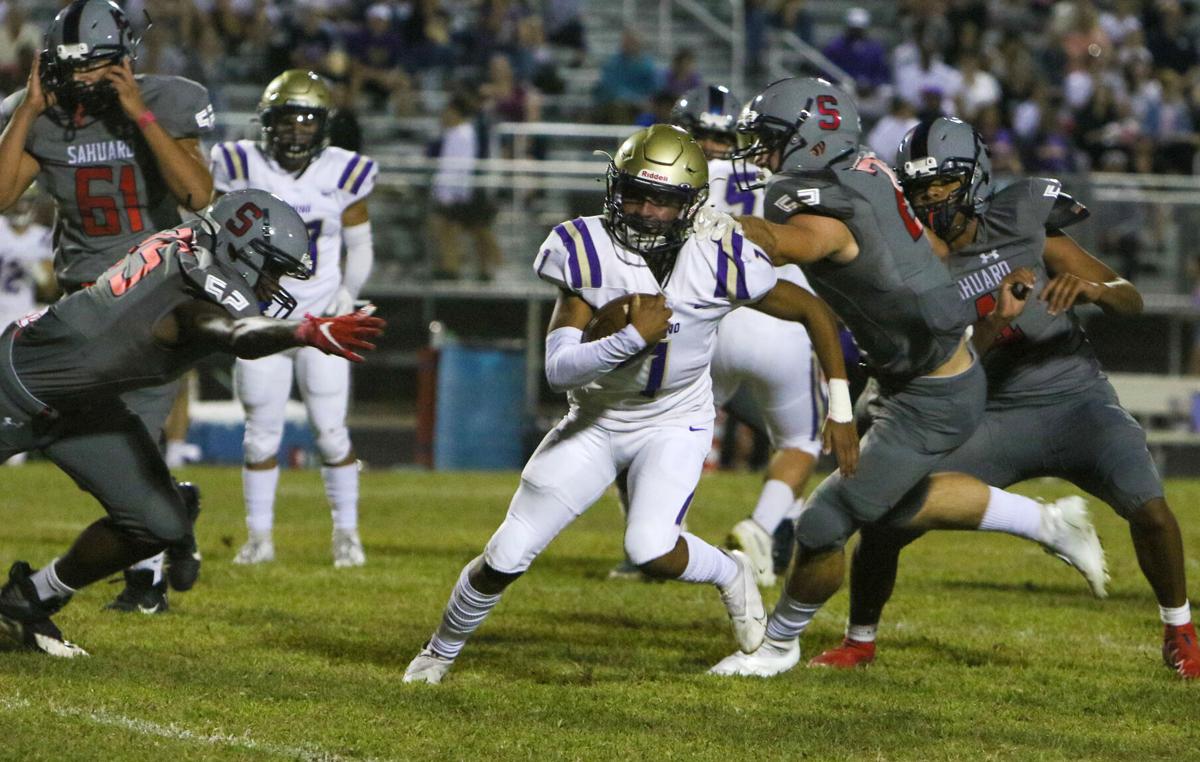 Sabino coach Ryan McBrayer appreciates sophomore quarterback Cameron Hackworth's enthusiasm to learn. But he'd probably prefer a few fewer texts.
After serving as a backup during the COVID-19-shortened 2020 season, Hackworth has turned into one of Southern Arizona's top offensive threats. Hackworth leads Southern Arizona in passing with 1,064 yards and nine touchdowns heading into the sixth week of the high school football season. On Friday, Hackworth led Sabino past rival Sahuaro, completing 11 of 15 passes for 224 yards and four touchdowns in a 34-22 win.
"I feel like I'm doing my job and my team is doing their job as well, to help me keep pushing and doing better every day," Hackworth said.
Hackworth's work ethic showed as a freshman, when he backed up Sabercats standout A.J. Skaggs. McBrayer said Hackworth "did everything right as a freshman," then threw himself into the starting job.
"We talked about the experience that he unfortunately didn't get with the season cut off quick, but he paid attention, he was in his playbook," McBrayer said. "I've got to get him to stop texting me all the time, tell him to go to bed. I got my wife and kid but I'm super excited to answer those texts. He's talking about reads and what he sees and he's another set of eyes out there that we can really use. So he's one heck of a player and we're glad to have him on our team."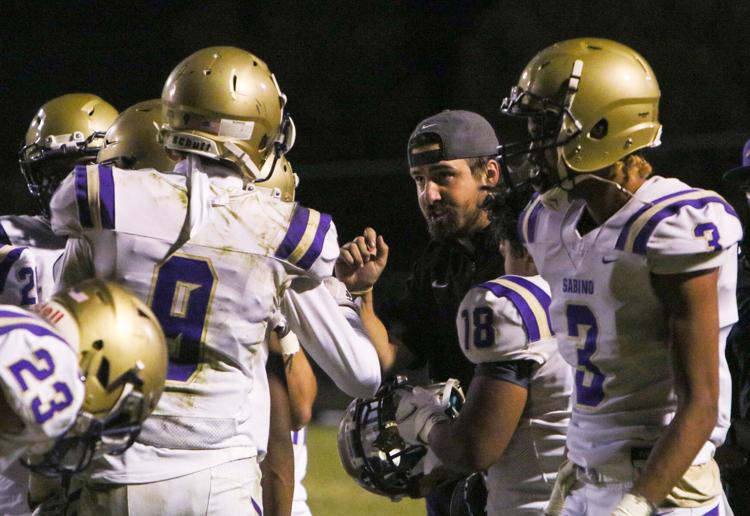 Hackworth's legs give the Sabercats an added element to their high-powered offense. The quarterback has rushed for a team-high 425 yards and five touchdowns on the ground.
The quarterback's ability to run "opens up everything," McBrayer said. "We've got a lot of receivers that can catch the ball and make the plays, so if (defenses) want to get in the box and stop Cameron's running, that opens up a lot of passing lanes for him to exploit. All he's gotta do is take what is given to him, and Sahuaro tried to take away the outside run, but kept putting a couple spies on him and that's where we saw the pass numbers really explode."
Six different different Sabercats had catches in Friday's win Sahuaro game. So far this season, 10 have caught passes from the sophomore signal-caller. Sabino (4-2) returns to action Friday, when it hosts No. 10 Pusch Ridge (5-1).
"It's a blessing to have all my receivers coming out here," Hackworth said. "They run good routes, they can catch the ball, they make plays for me and I'm just glad I can throw one up and they're gonna go get it for me."