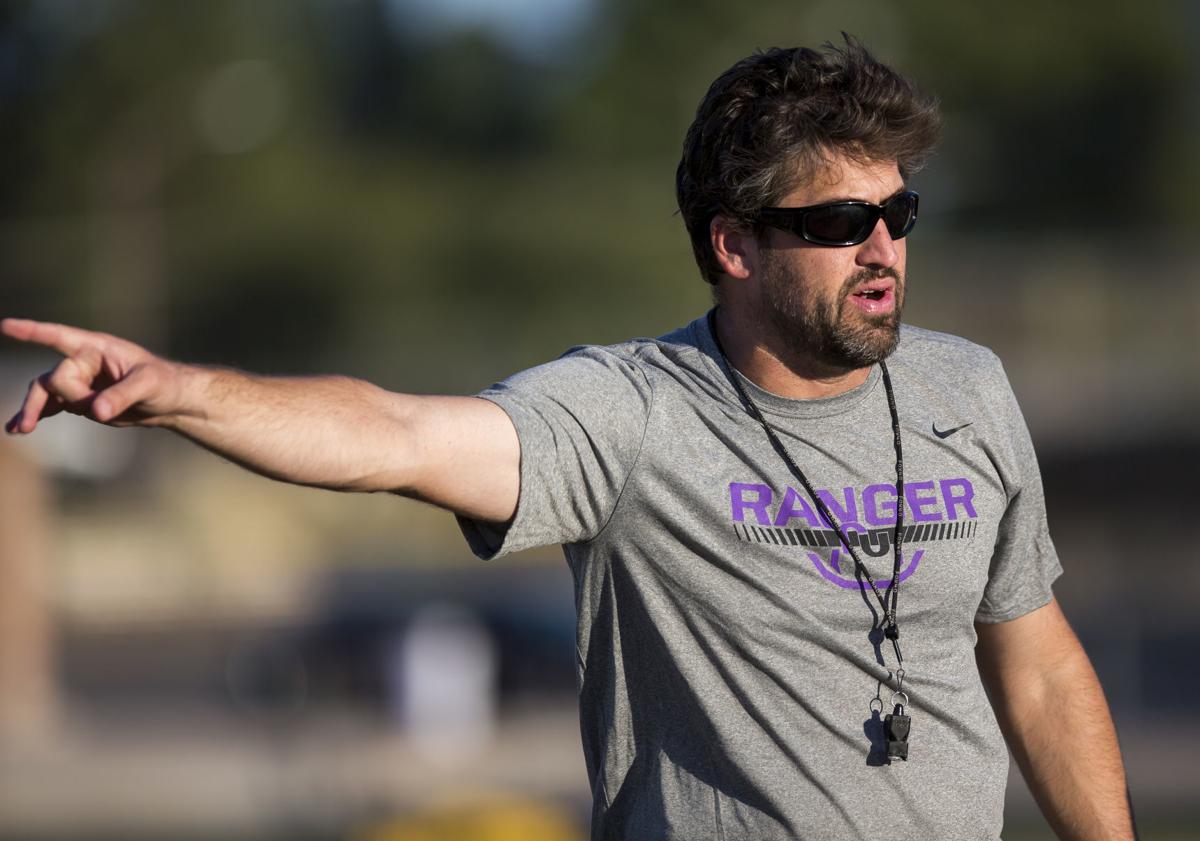 Rincon/University is in the midst of its best season since 2012, carrying a 4-4 record heading into Friday's game against Empire.
For second-year coach Mike Strack, the Rangers' improvement has been as much about what happens off the field as what happens on it.
Strack is more than just the football coach at the school. He teaches two English courses and a credit recover program as well as weight training. With enrollment numbers up and more University High School students participating in football this season, Strack wanted to put an emphasis on the classroom.
"During the season, we do between four- or five-and-a-half hours of study hall built into our football time," he said. "We utilize that time for kids to get their work done, or focusing on kids we need to give a little more direction to because we check their grades. We added the after-school times this year to really create a focus for our kids to make sure they understood how important it was. I like doing it before practice because it stresses the fact that school comes first, and then we can get out there and focus on football."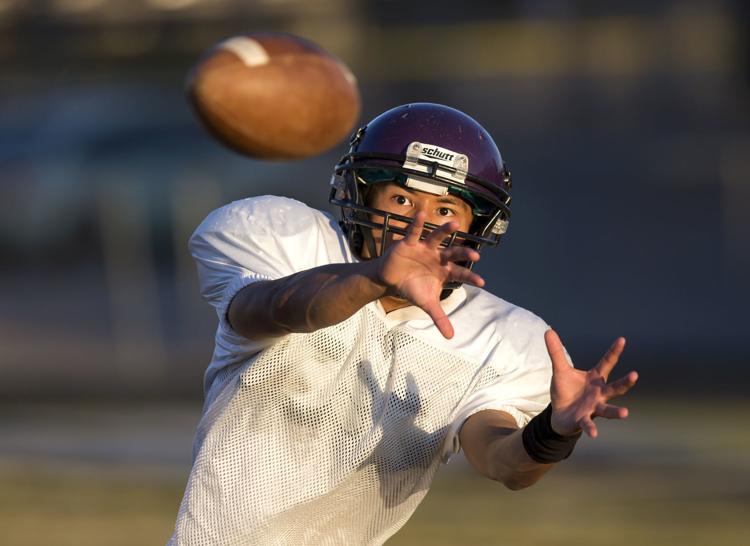 Senior Isaac Pimienta said the increased focus on academics allows players to focus on football once they're on the field.
"Coach Strack has a focus on academics that we maybe haven't had in years past," Pimienta said. "If you need to maybe leave practice early or come a little later to study for a test, he completely understands that."
Strack was a successful quarterback at Bethany College in Kansas before beginning his coaching career in 2008. Familiar with the Tucson community thanks to his grandfather Dave, the UA's athletic director from 1972-82, Strack pursued the Rincon/University job when it opened in 2017. Although the team had only one winning season since 2005, he saw the opportunity being about more than just wins and losses.
"I value what high school football does for young people," Strack said.
The program's dynamic — it pulls players from both Rincon High School and the academically rigorous University High School — provided Strack with a dual challenge.
"UHS kids come here for very academic reasons, so I wanted to give them life experience and teach them in a place that is very different from a traditional classroom. On the Rincon side, we have kids that I think football provides a structure that they may be lacking in their life," he said. "I really was excited to impact people utilizing football after they're done playing."
The Rangers' present seems to be pretty memorable, too. Pimienta has won more games this season (four) than he did the past three seasons combined (three). Strack describes the senior as a jack-of-all-trades — someone who can play wide receiver, defensive back and special teams. The versatility is key for a Rangers roster that's only 30 players deep. Pimienta caught nine passes for 114 yards against Desert View earlier this month.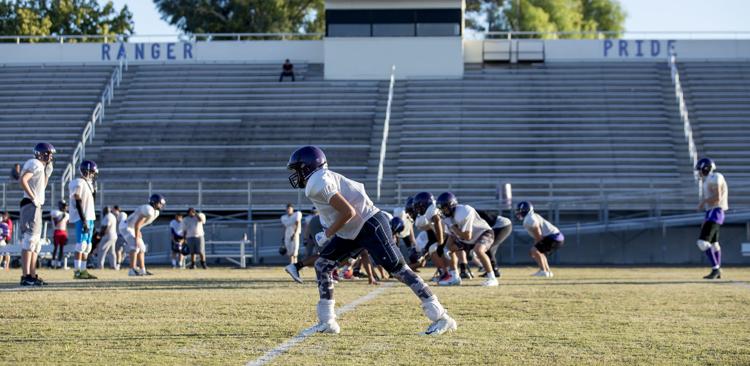 As he heads into the final two games of his high school career, Pimienta wants to achieve the goals that his team set out at the beginning of the season. He also wants to leave a lasting mark for the next group of players to don Ranger purple.
Rincon/University can secure a nonlosing season with a win Friday. It'll wrap the regular season next week at Cholla.
"Coming into the season, we wanted to improve from last year obviously, but also creating a team culture that fosters growth and improvement in years to come," Pimienta said. "We've only had four wins, but it's a lot more than years past. We want to not only win these last two, but making sure we leave that mark for future players so they can succeed like we have this year."